Making the Fence
I saw a parquetry picture on google and wanted to make it.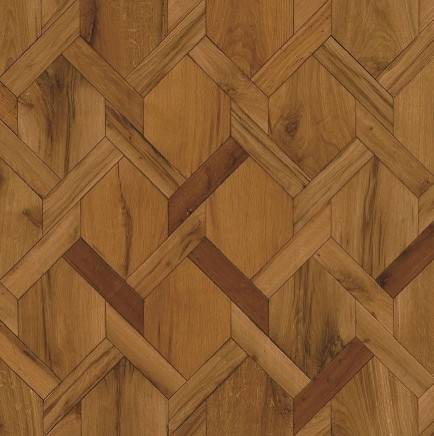 I had small leftover of salvaged Douglas fir from my picnic table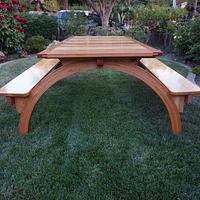 I also had some small off cut of Cherry and walnut
There are 2 kind of element in that design. If you count the color of the thinner pieces then three.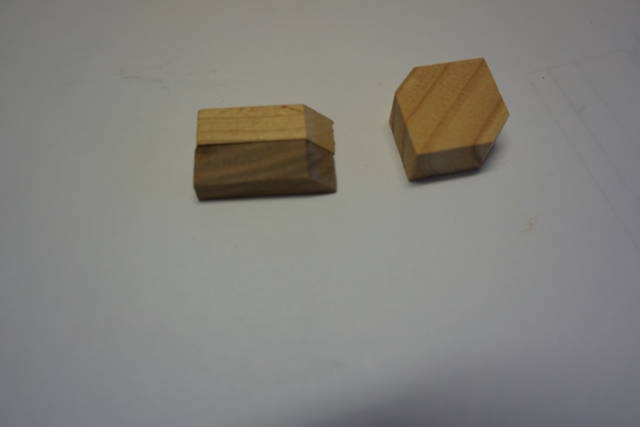 Cut the Douglas fir into manageable sections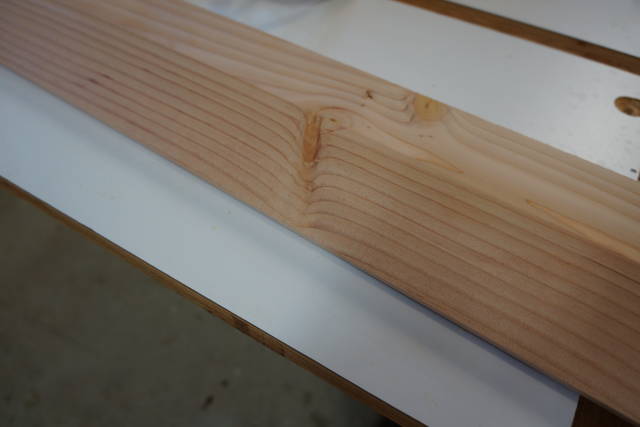 These section will be cut into hexagons as drawn below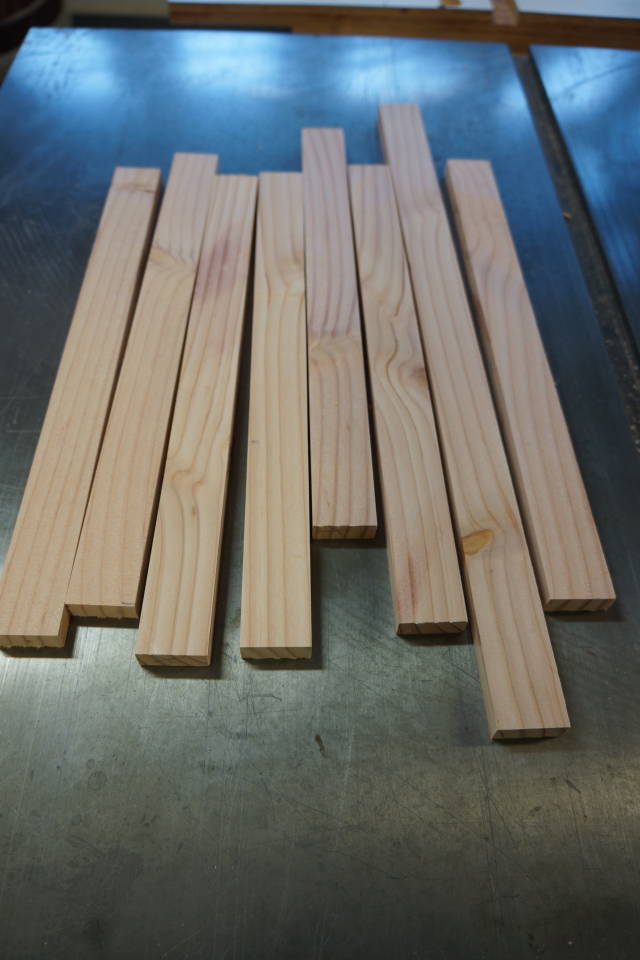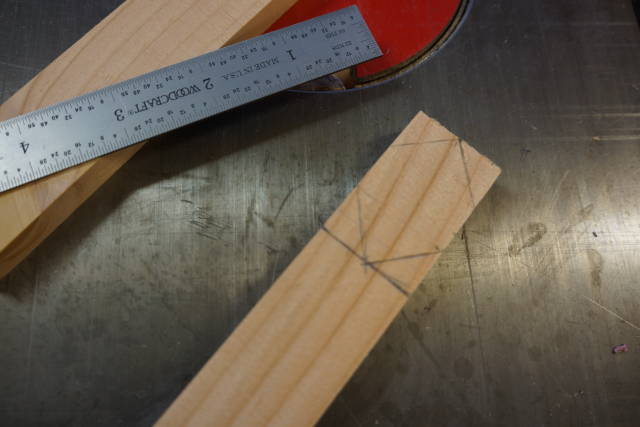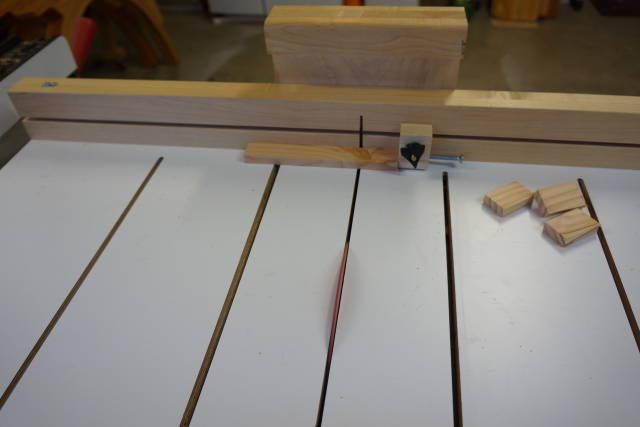 To cut the hexagons I made a quick jig and attached it to my cross cut sled
basically cut 1 corner then rotate and cut again until all 4 corners a cut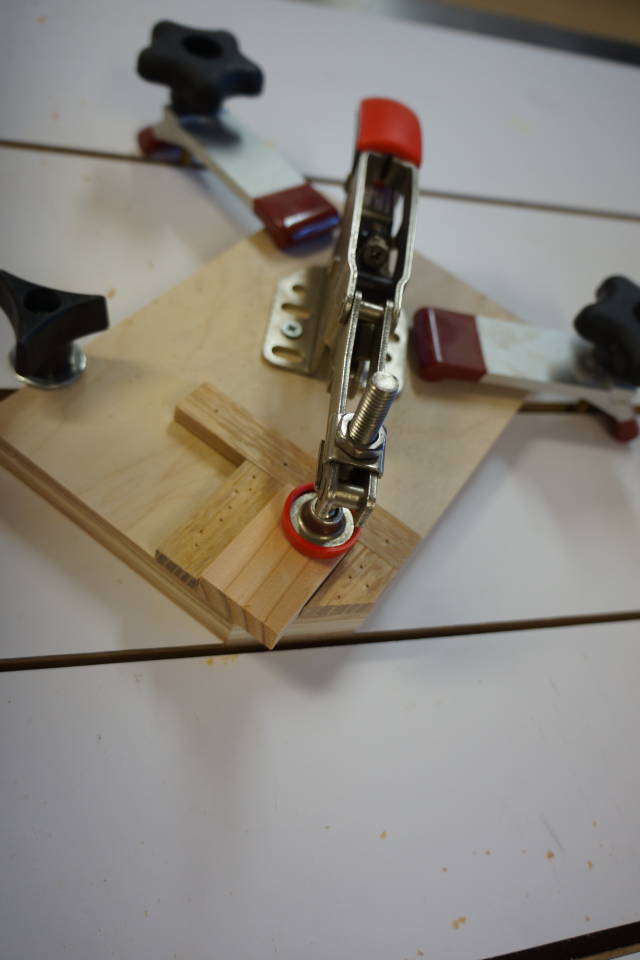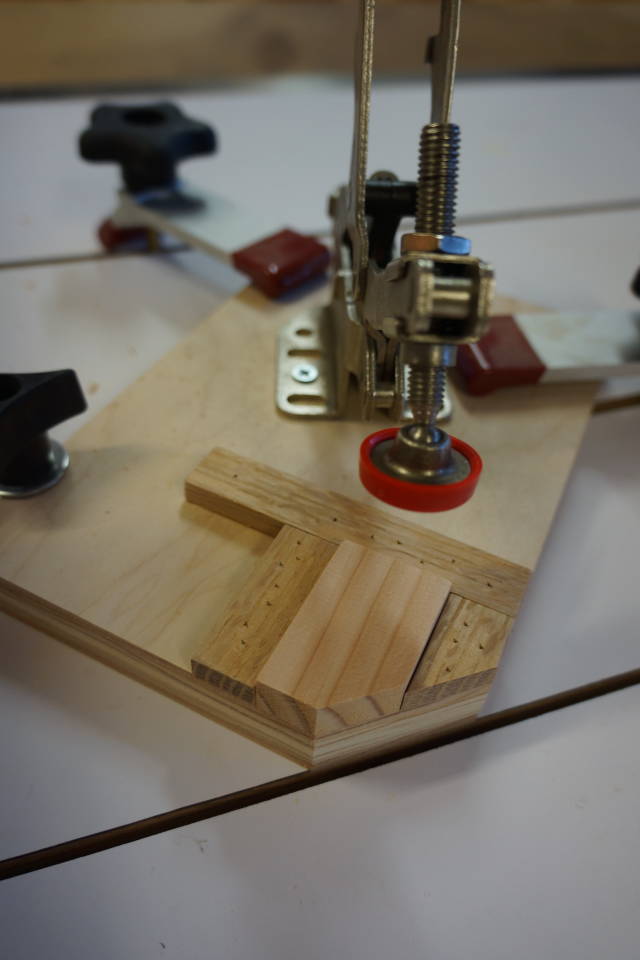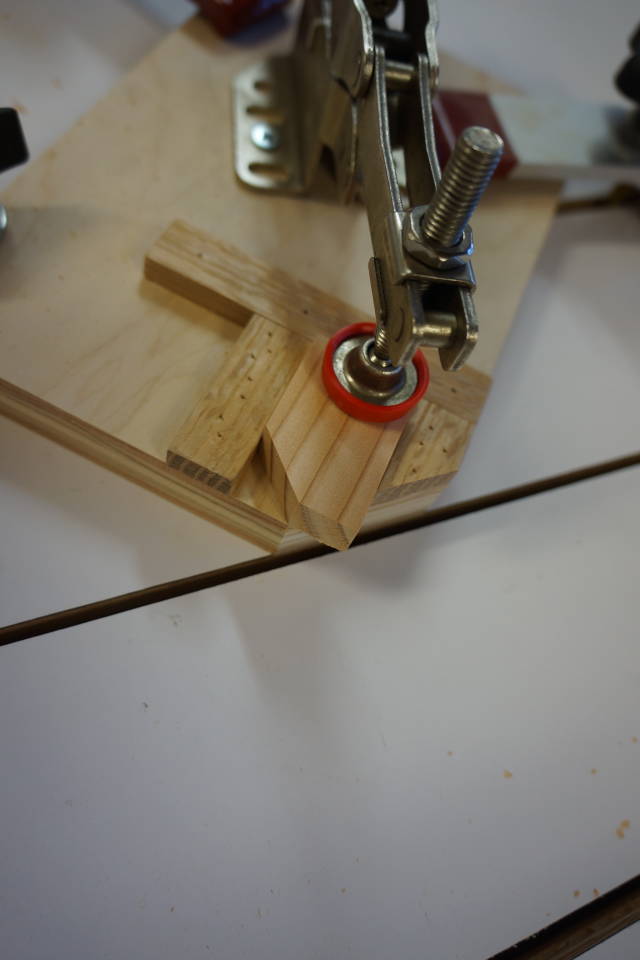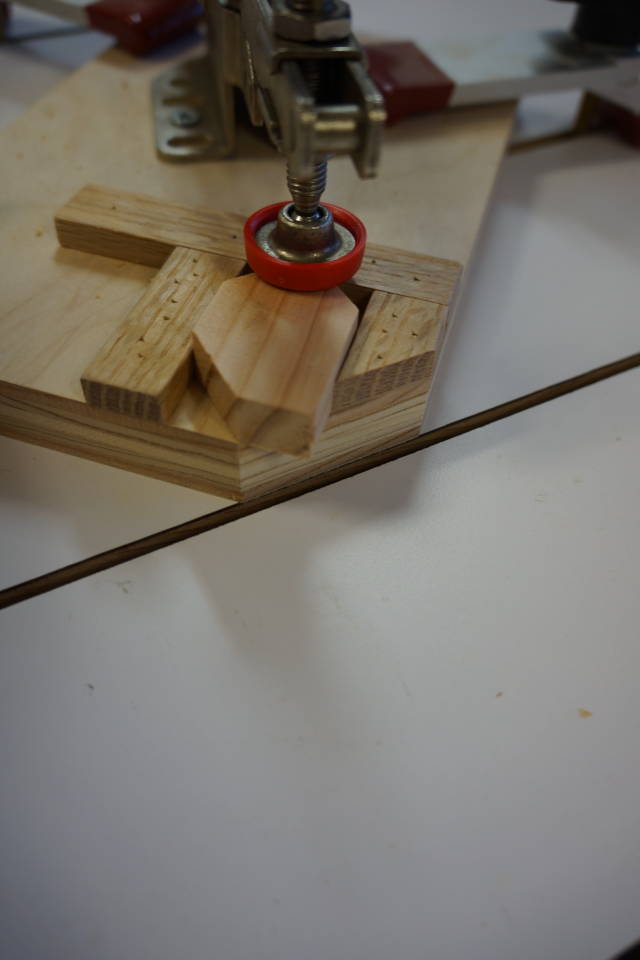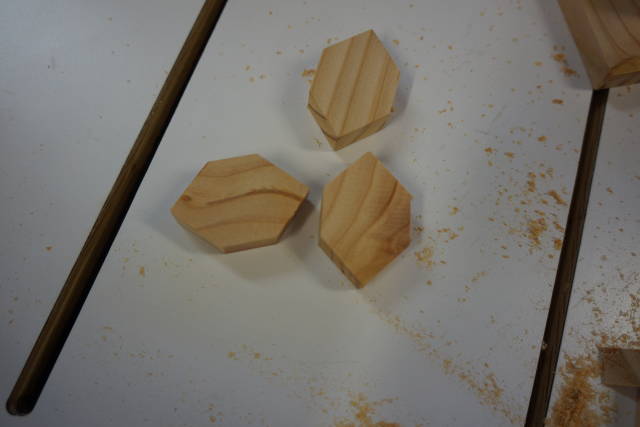 I set my cross cut sled for 45 degree miter cut and I also set a stop block to cut the side pieces to length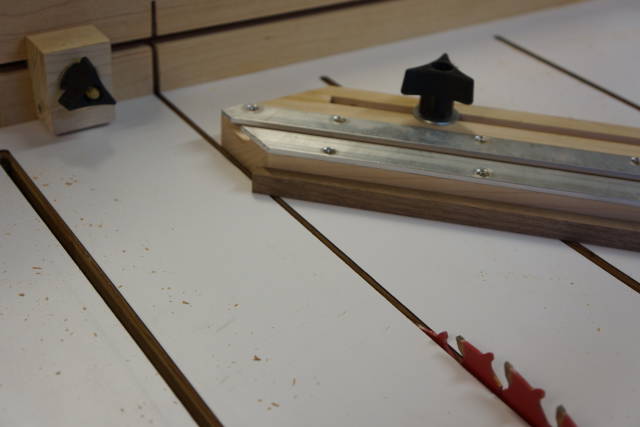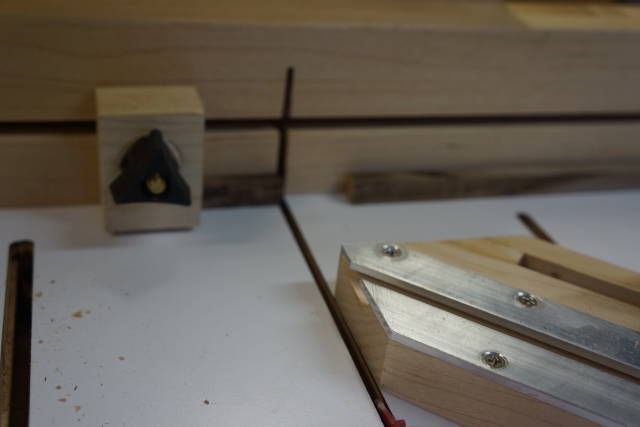 After reading Paul's blog about hide glue
I Got my Hide glue ready for action
https://woodworkingweb.com/entries/212-hide-glue-first-encounter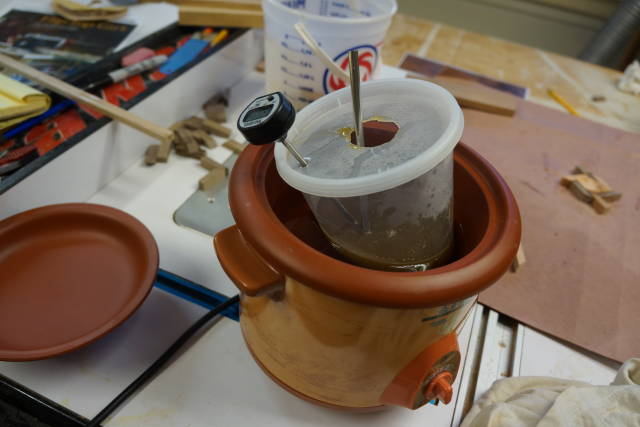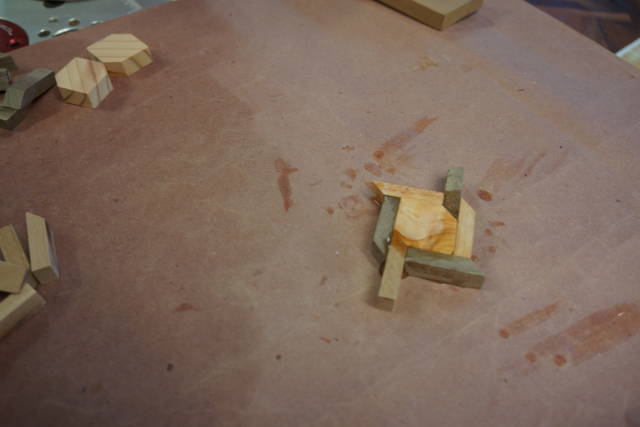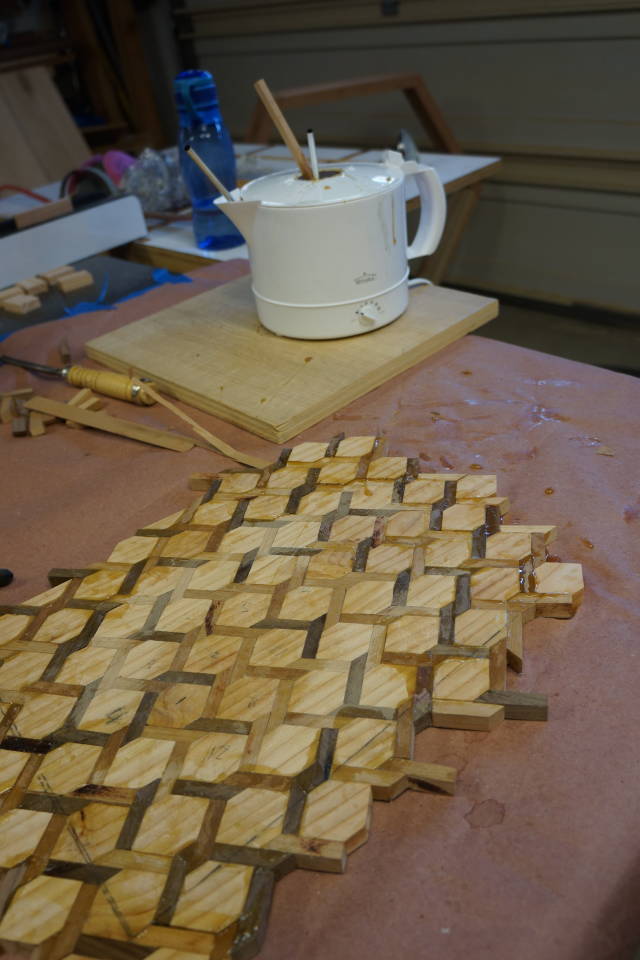 After the glue was dry, onto the drum sander to flatten the board and thickness it.
I learned not take this kind of pattern through the planer to 1/4 inch :)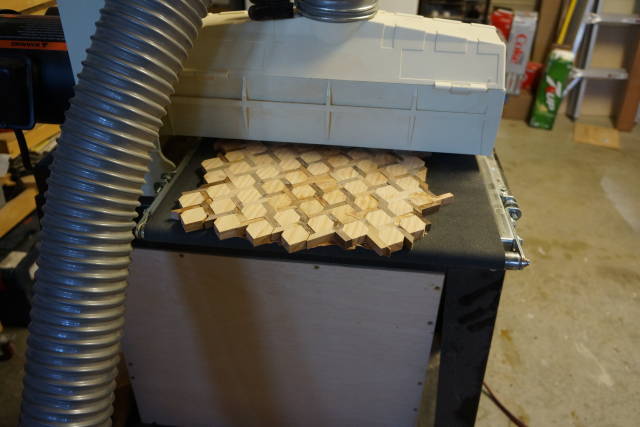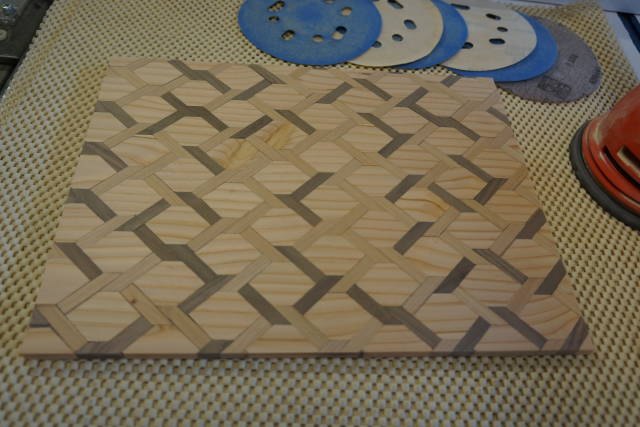 Applied a couple of water based poly ( good drying time but terrible color tone; no warmth)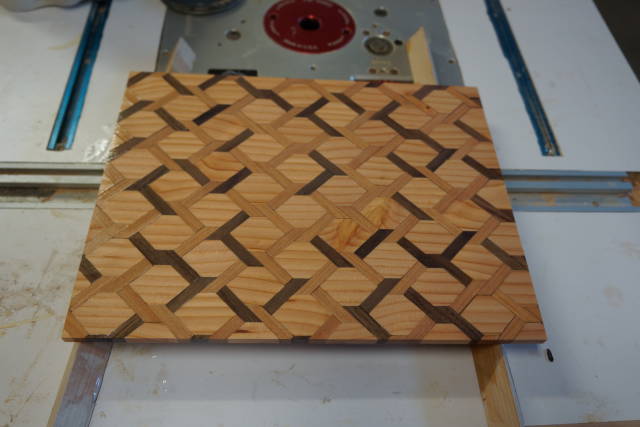 I also prepared a dummy from salvaged pallet wood that I will use during the routing operation just to make sure of the setup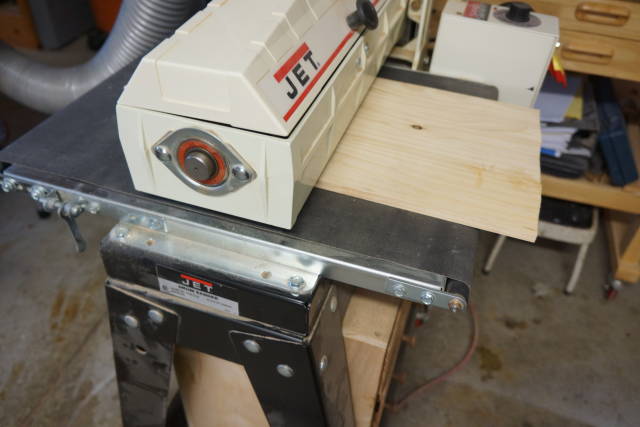 Please note that the procedure below is from BritBoxMaker and his easy miter technique is nicely described
in this blog: http://lumberjocks.com/BritBoxmaker/blog/17048
Thanks Martyn!
First cut is 1/8 inch for the bottom of the box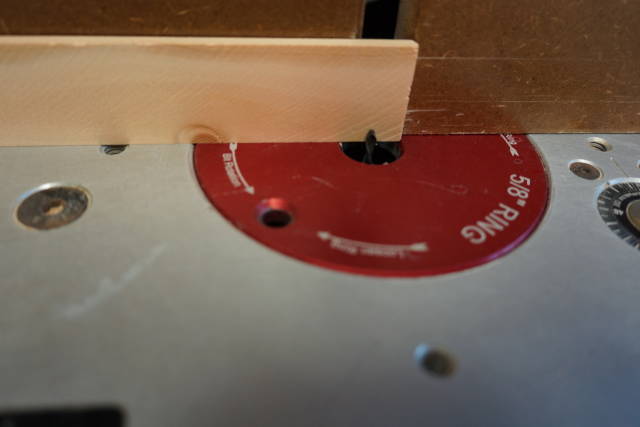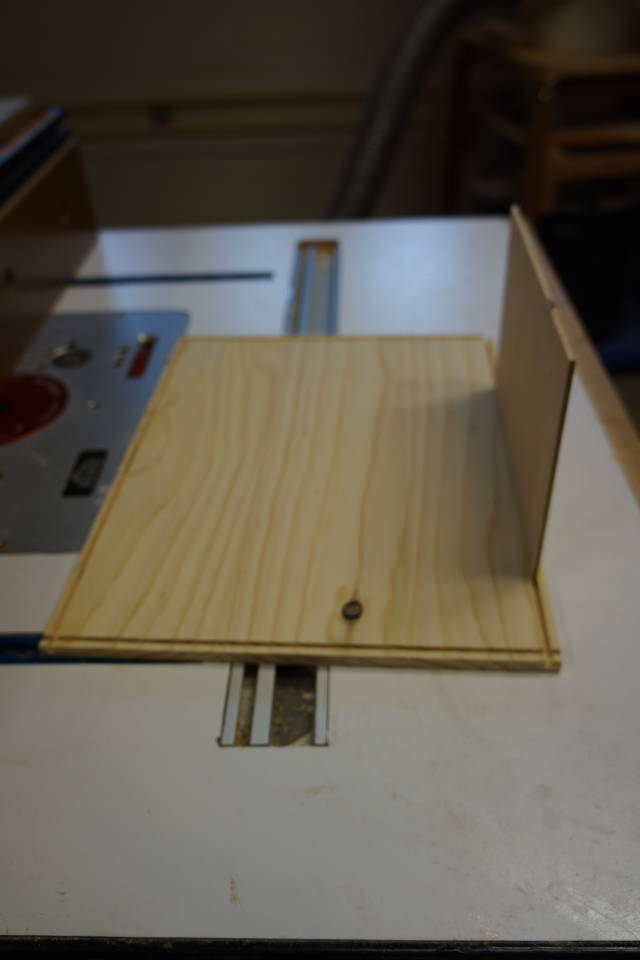 Cut the lipping grooves with a 3/8 inch strait bit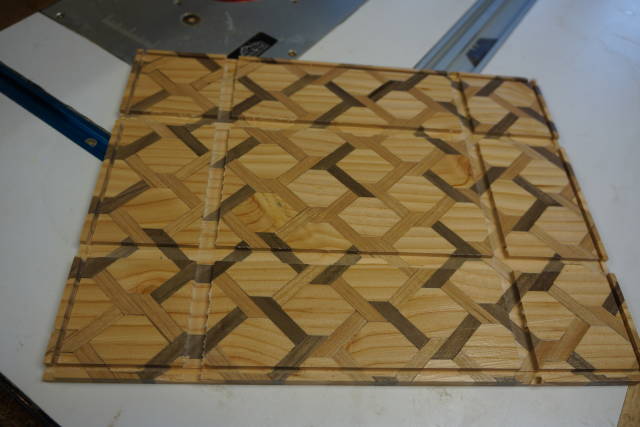 Then the folding groove with a "v" 90 degree bit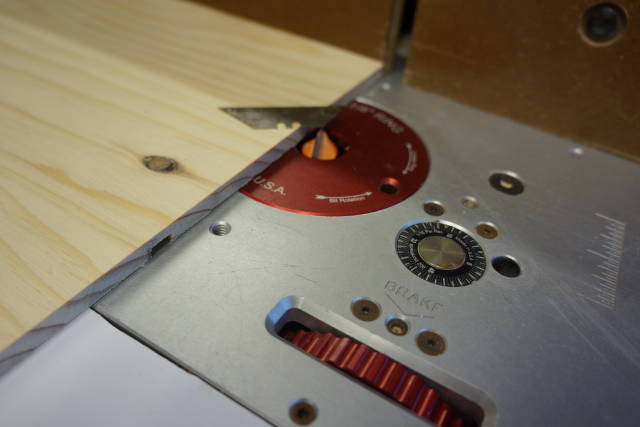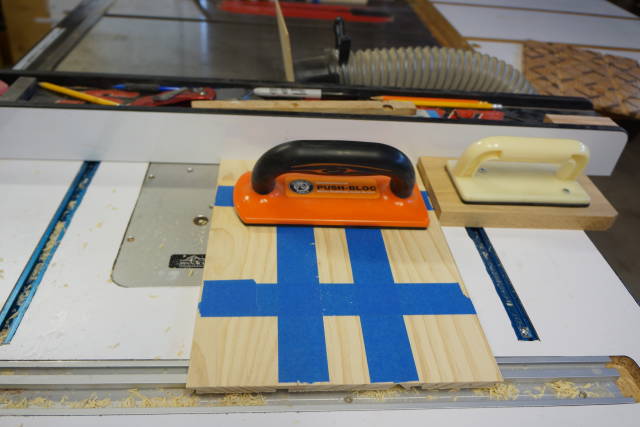 It all fold nicely with no effort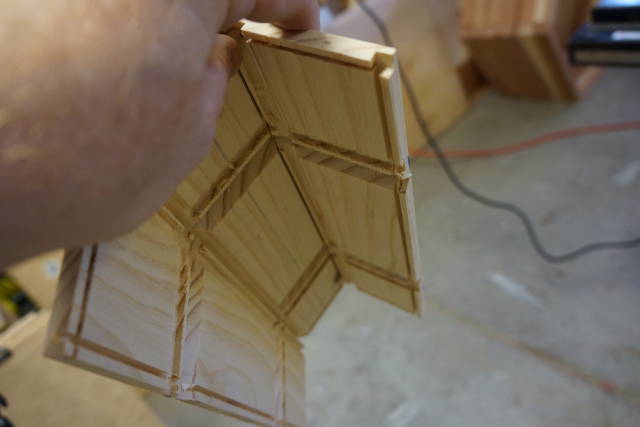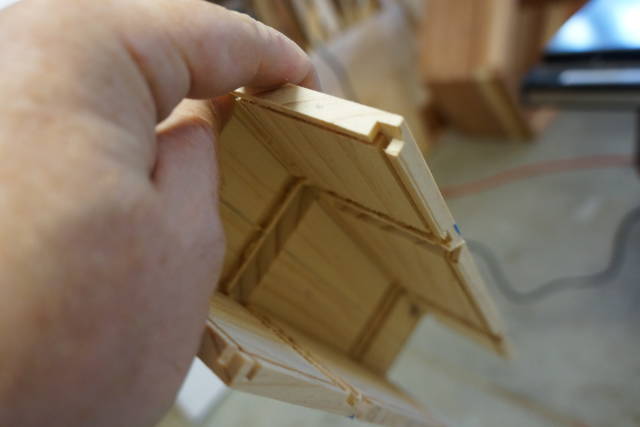 Once the setup worked, I did the same thing for the actual pattern. Note the blue tape that will hold it together.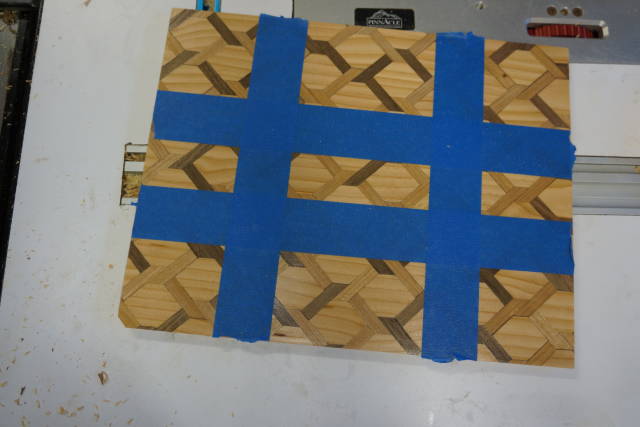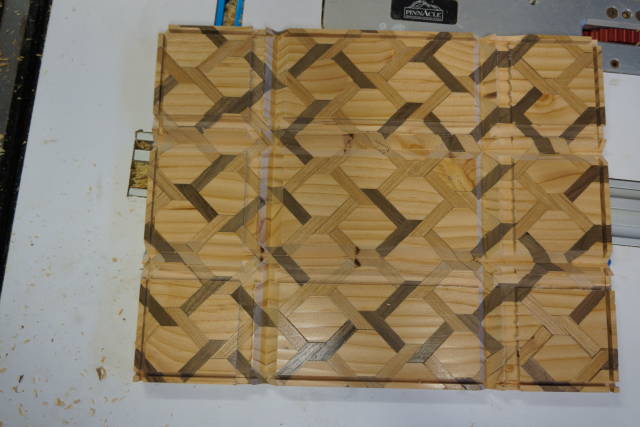 Cut the corners that are not needed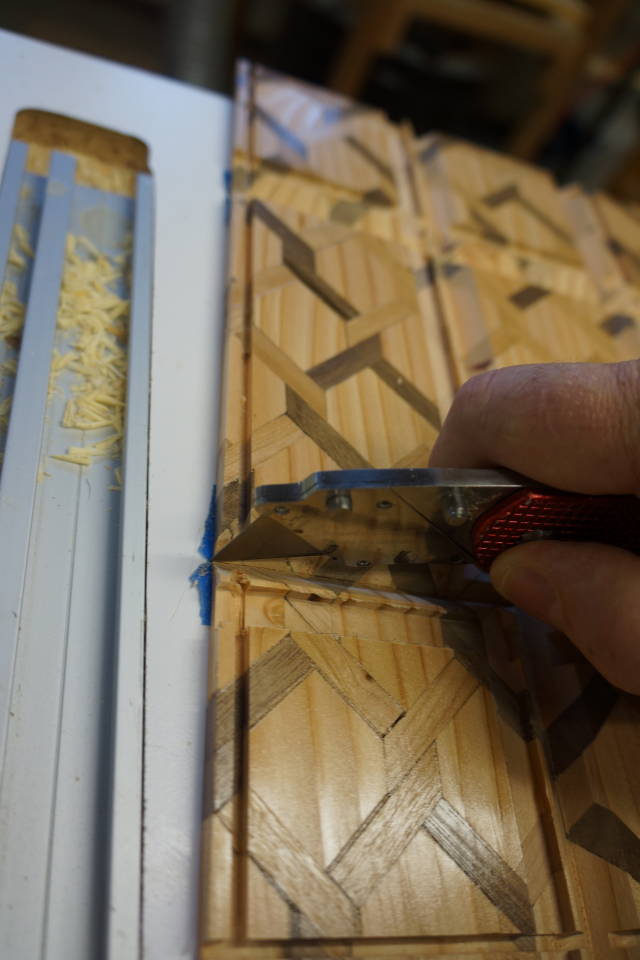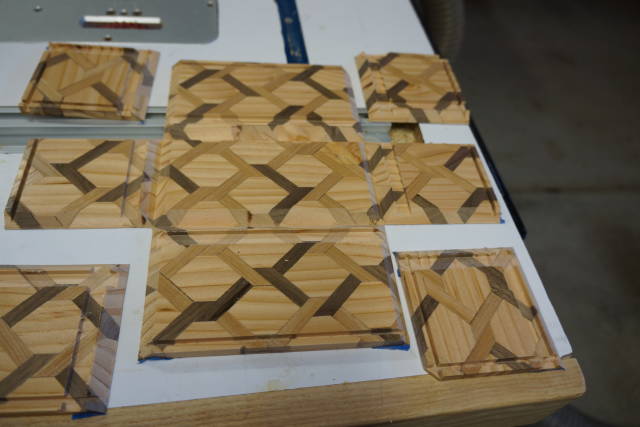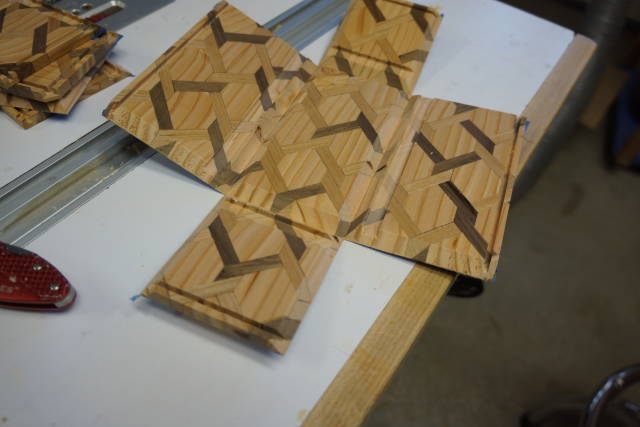 Dry fitting test. That also allow to measure the ply for the bottom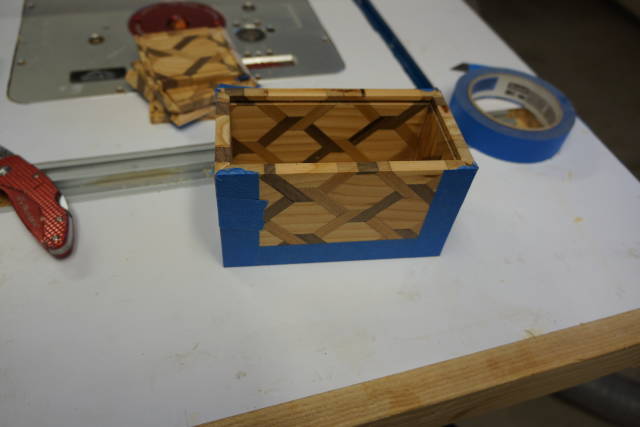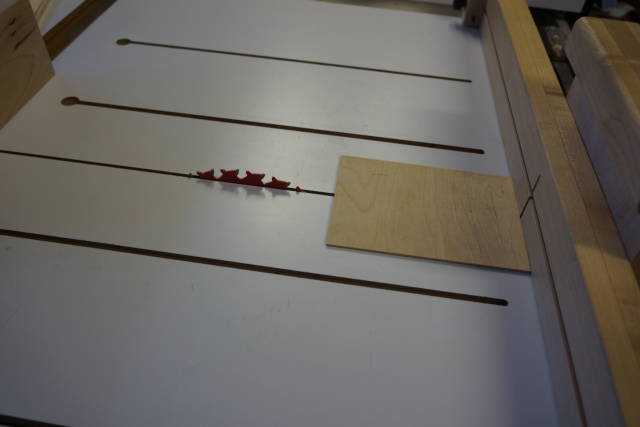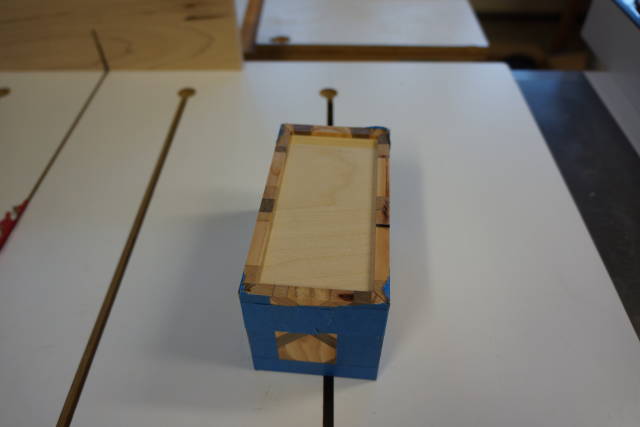 Got out the hide glue that has been hibernating in the refrigerator then glued up and tape it to hold.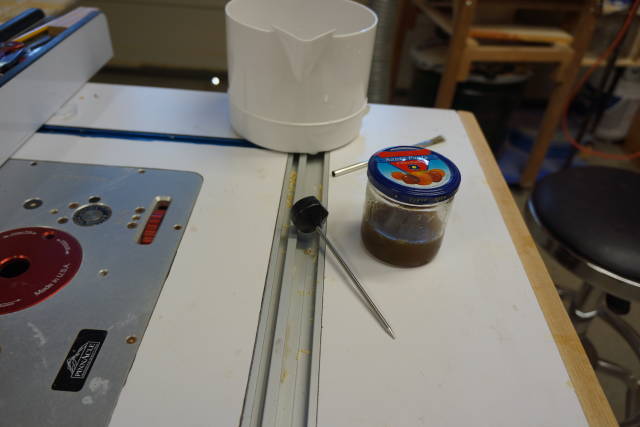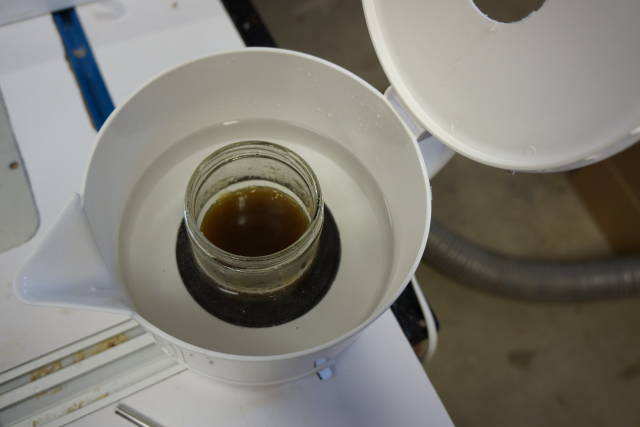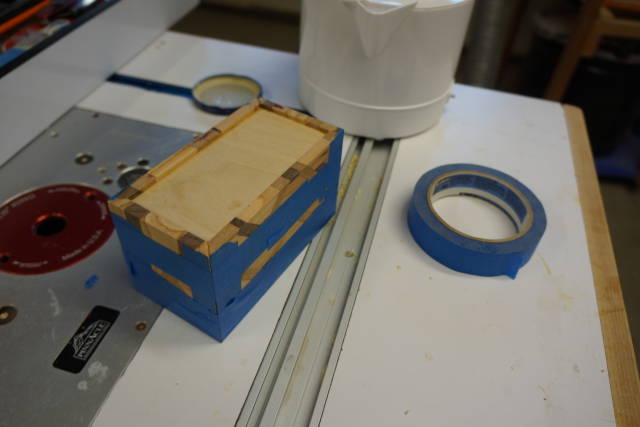 After it's all dry…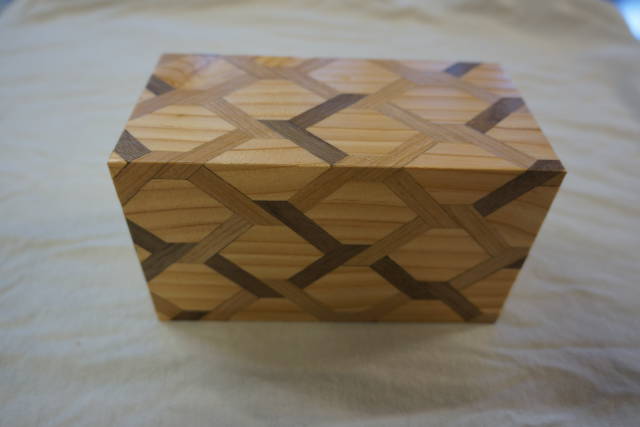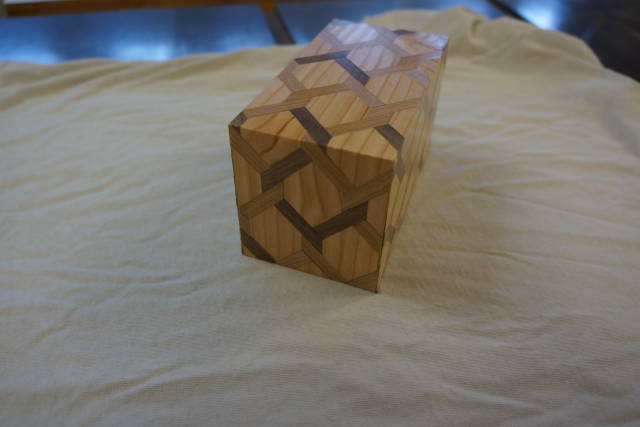 The corner cut off help in separating the top from the body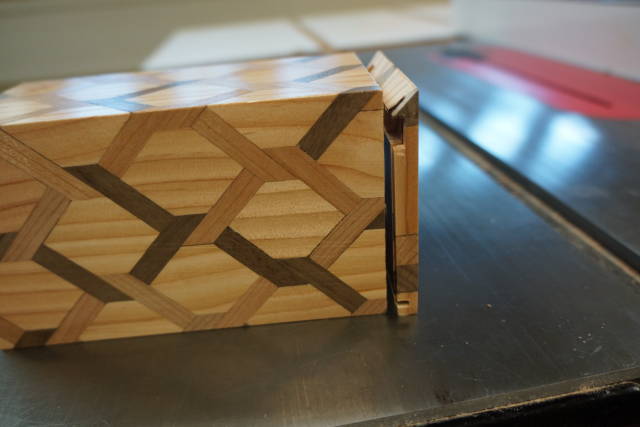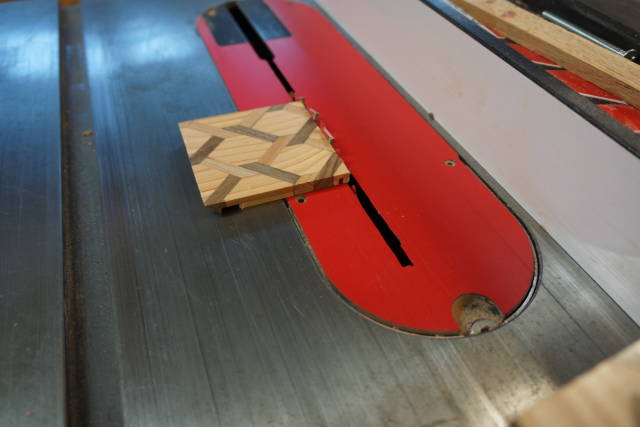 Cut and mitered some 1/8 padauck pieces for the lips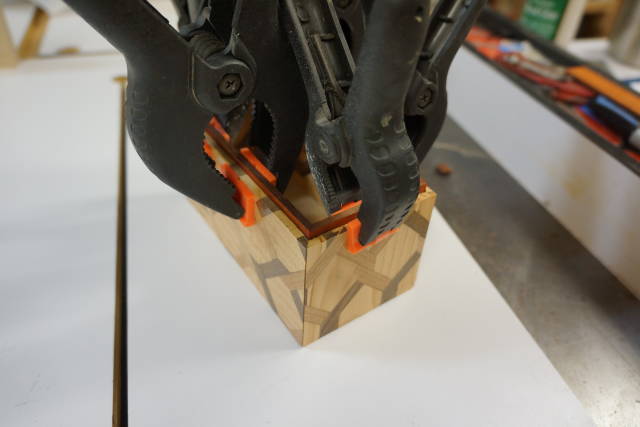 I usually use my bandsaw to cut the separation of the top. Sunday night, with dinner ready I rushed and did it on the table saw. I screw up a little, just enough to upset me quit a bit.
Picture uploading decided not to work anymore. will show that in the comment section…
-- Abbas, Castro Valley, CA