Gut Shop Reorganization #6: Flip top planer done
Today I made some more progress. Got the flip top cabinet made for the planer. I designed the cabinet but made the support/table on the fly as I came up with ideas for it.
First I started with the carcass.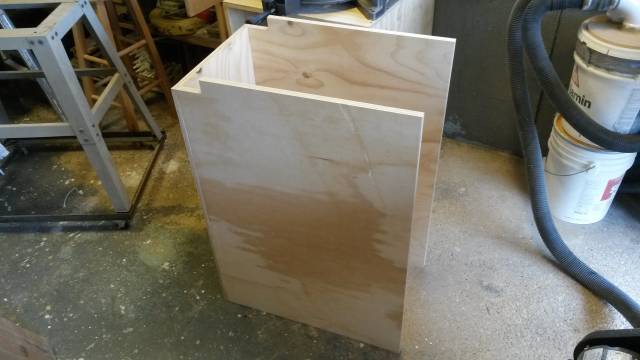 Then I made the flip part of the table. I offset the pivot so the planer table would guarantee long stuff could make it out the garage door. I bought a 1"oak dowel at the home despot for the pivot. I don't have a drill press and of course I drilled the holes cockeyed so that took a little reworking to get right.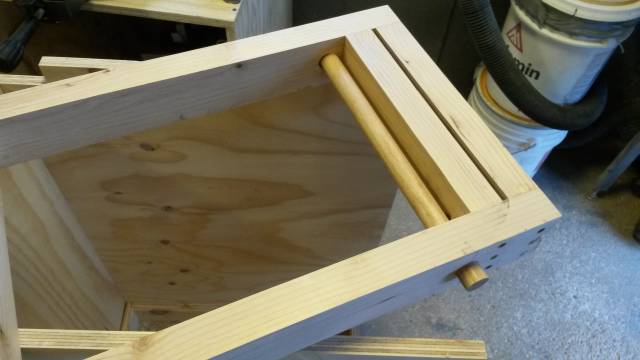 Them I installed the cabinet. It's tied to the wall and the cabinets next to it so it's very solid.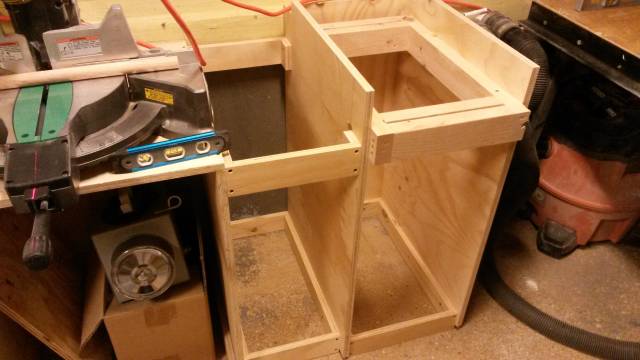 Then I came up with an idea to support the table when it's in its upright position. I made a torsion box that would also serve as the table top when the planer is in the stored position. That is attached with hinges I found at work and snagged. They're heavy duty hinges. The end is notched to fit tightly on the base.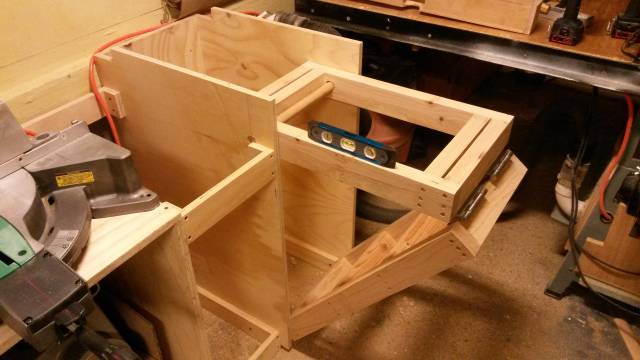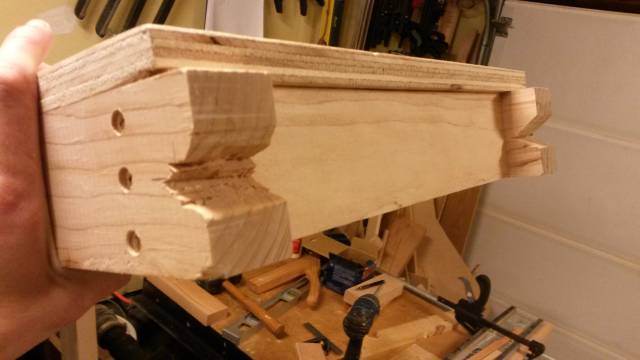 Then I put the planer on with 5" lag bolts. That sucker will never fall off while upside down.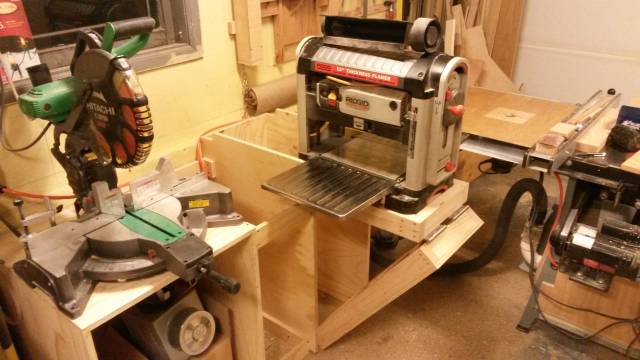 Lastly, the back of the torsion box table overhangs a notch I made in the cabinet so a small piece of wood can hold the table upright when the planer is stored.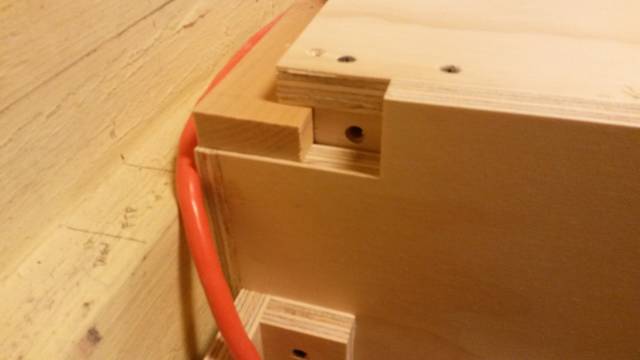 Here's a pic of the finished product in the stored position.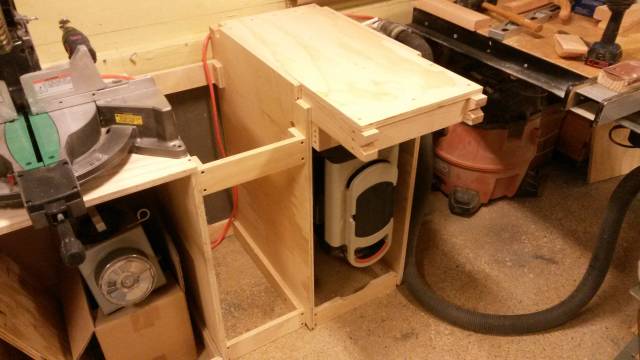 This is a huge leap forward in this project. Now the 2 largest tools (other than the table saw) are both off the floor and in a practical place to use anytime. I really really like having a real station for the CMS. I knew that once it was off the floor I would be using it often and I have.
The next big step in this project will be a new stand for the table saw. I want to raise it a little and level it with the rest of the furniture. It will also get an out feed extension table that will serve double duty as an assembly table. That's not going to happen right away. In the meantime I'm going to make some drawers for the CMS cabinet and enjoy the extra floor space I gained back. :-)
-- Losing fingers since 1969
View all parts of Gut Shop Reorganization »