Marocan Pattern Build #2: Glue Up
In part one of this blog I went through making the stock of the pattern and sliced it into squares.
This blog is the glue up of the pattern
Hide glue was the best For this glue up due to the number of pieces and the difficulties I would face in trying to clamp all these tiny pieces together. With HHG I just rub it a little and hold it in place briefly.
I arranged all the pieces as they should be in the end result.
Because of the thickness of the pieces I decided to add a 1/8 inch backer plywood piece.
Added 2 fences to help me in aligning things correctly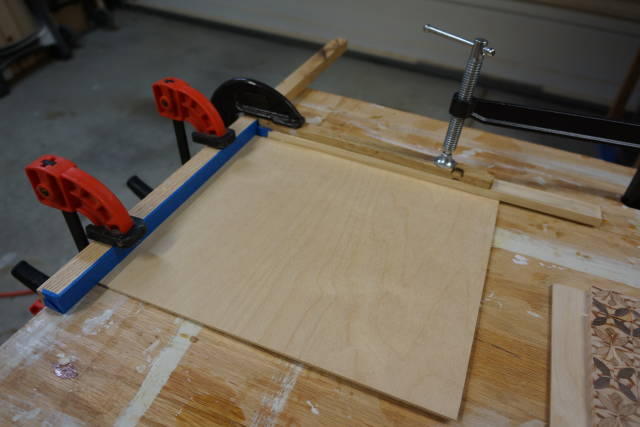 From there it went pretty quick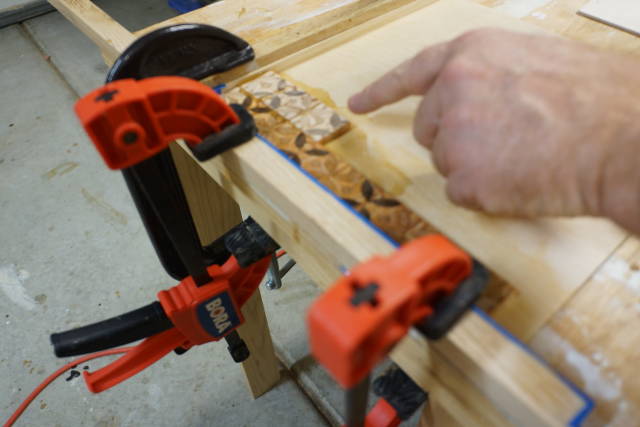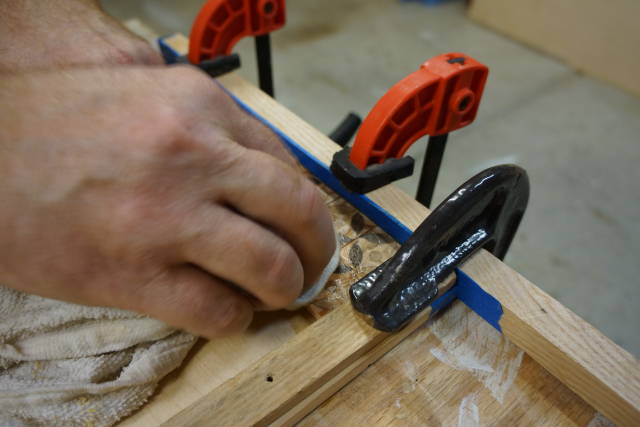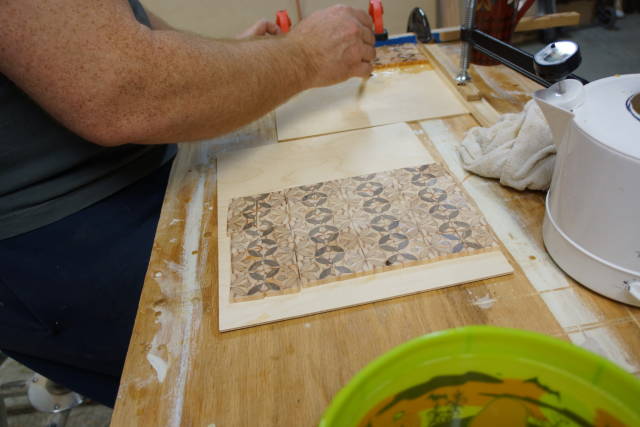 For those of you who have been following this thread:
https://woodworkingweb.com/topics/178-gotta-love-hot-hide-glue-a-small-shop-mishap
You will notice that I changed my hide glue pot a little under Paul's guidance.
It helped quite a bit in speeding up the glue up. I firmly believe that HHG has a place in my shop.
I will use it on many projects.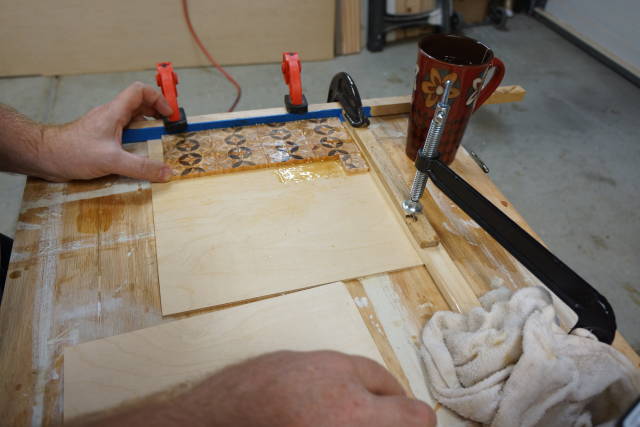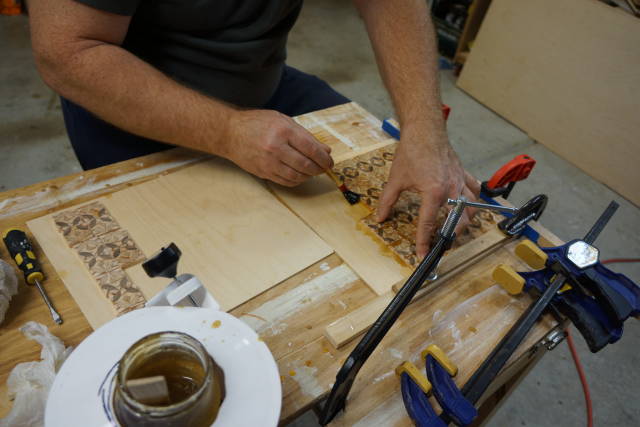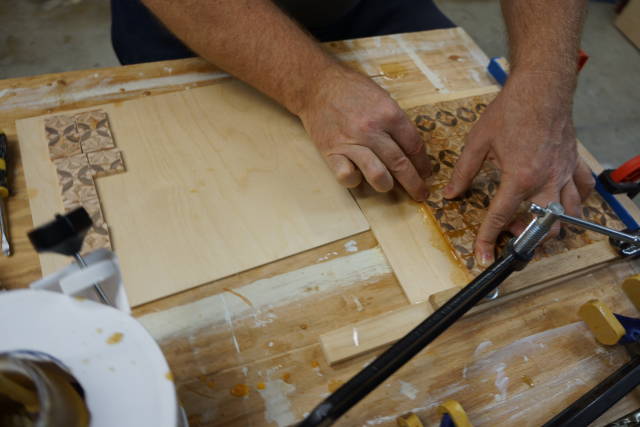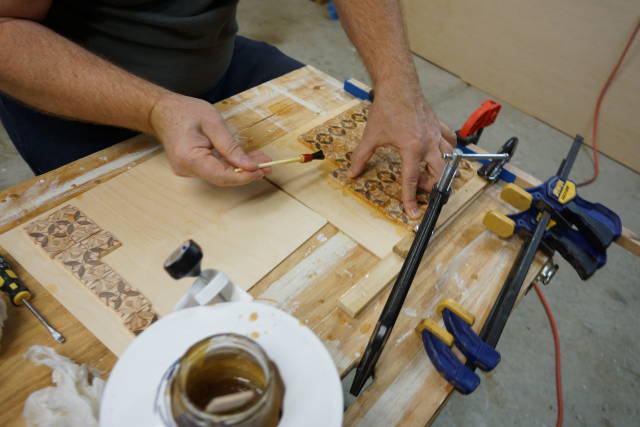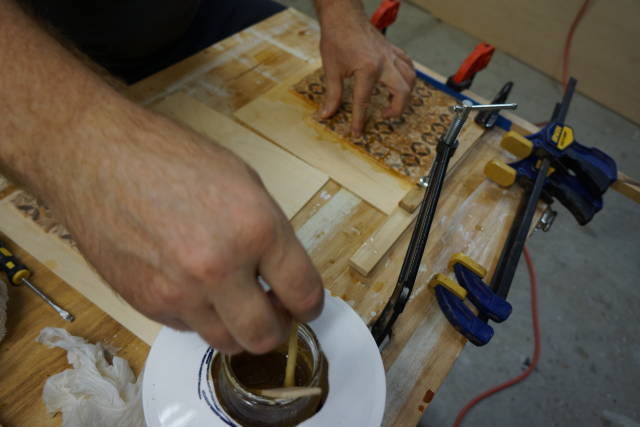 I decided to add some clamps before I left it to dry. Very little clamping pressure, almost none.
Just to make sure nothing moves.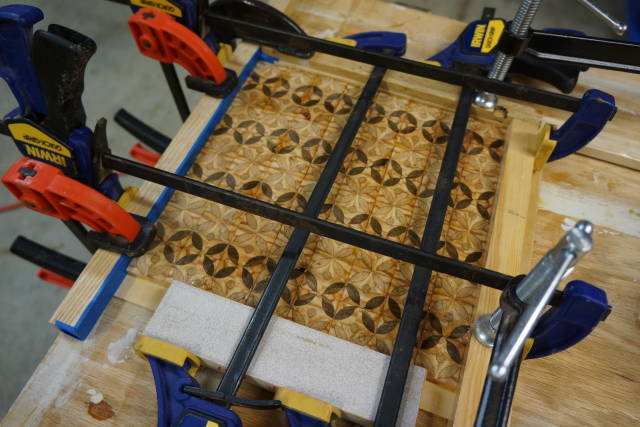 -- Abbas, Castro Valley, CA
View all parts of Marocan Pattern Build »