Work Bench Build #14: Glue Up and Final Assembly
Well this is the day, the final assembly of the legs, the stretchers, and the bench top. We held a quick briefing and took note of the time. The glue was not diluted so we had about 40 minutes until things would start to get difficult. The crew was set and hyped having followed the project for a month now. My son and his room mates are the best at giving their all to any thing they work on and work very well together on any task. The legs and stretchers were first to get glued up on the bench to build a bench. Then the base was carried into position. Next was the top of the legs glue up all around the joints. Then came the roll over of the top and rough placing on of the top. Finally a few light taps and a few small tops and everything was in place. A few taps with the hammers here and there, and drive the dowels home in the draw bore joints to tighten the bottom, and some clamps for the top. The paint from the portable table and some glue from the bench top glue up will have to be scraped off once the first day of drying is completed. Overall it went very smooth. Time, 34 minutes from start to the final pics. I still have a number of things to do before it will be considered finished, but from now on, it is a useable workbench. Thanks guys! As always, thanks for following along, any questions or suggestions, fire away.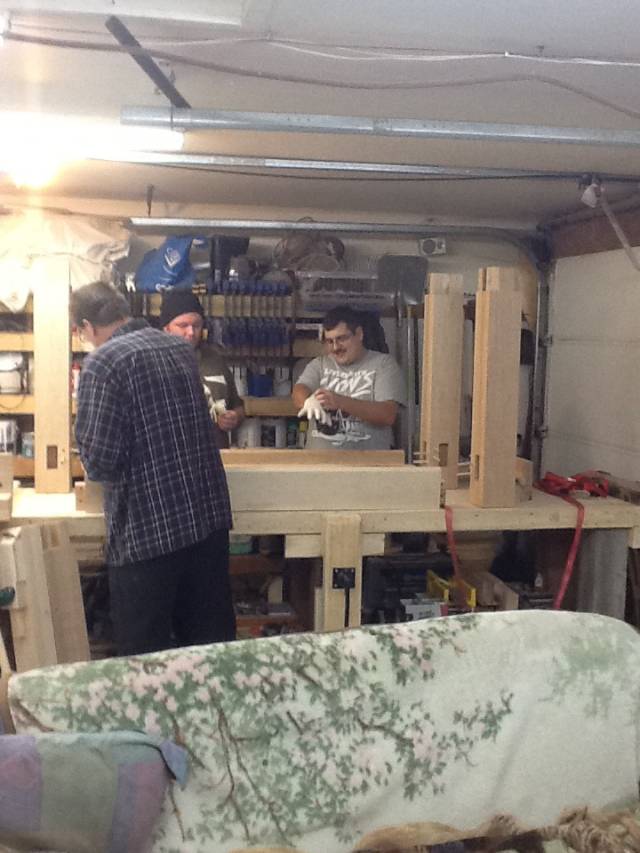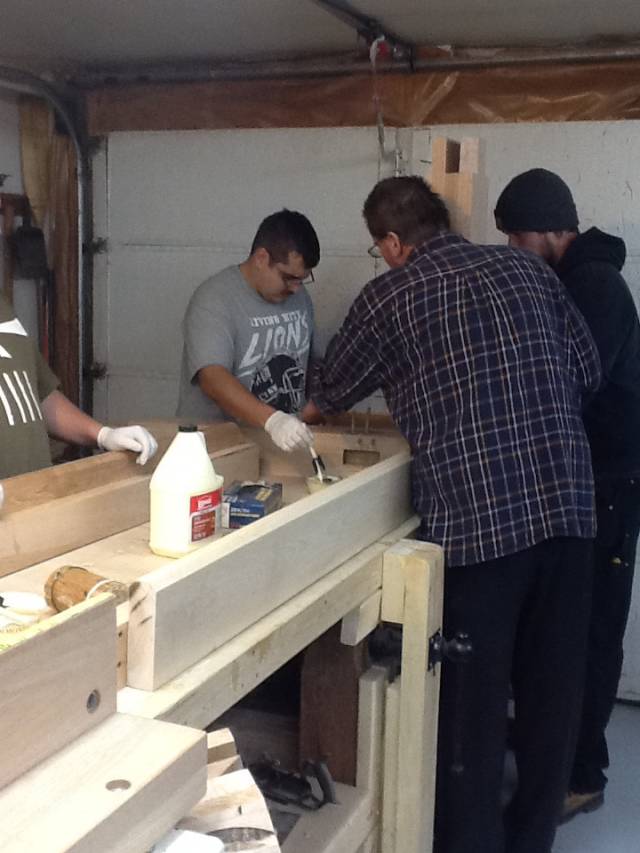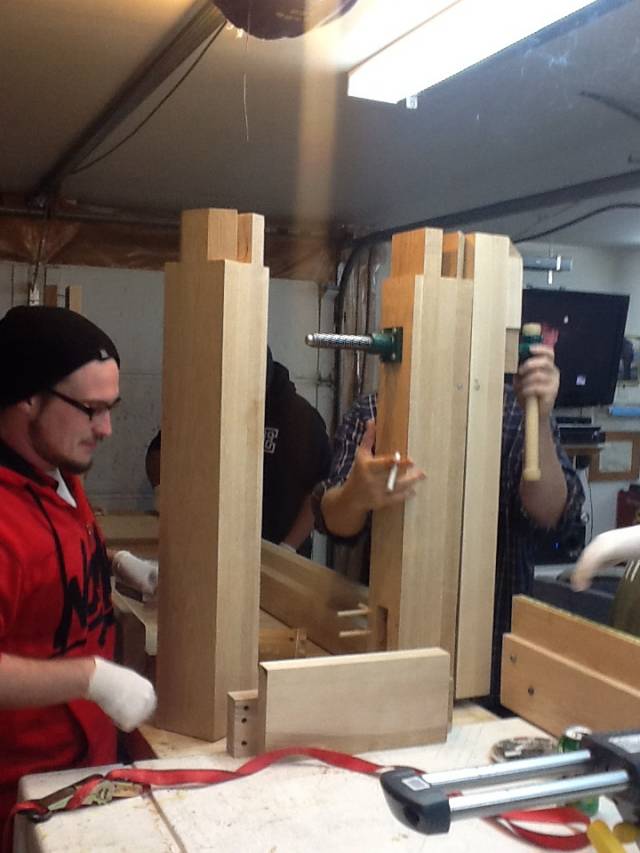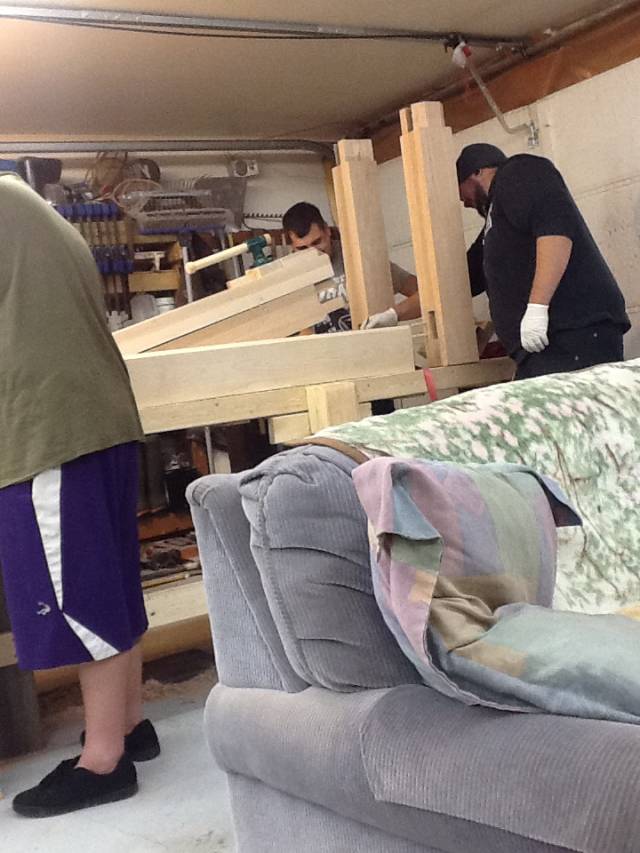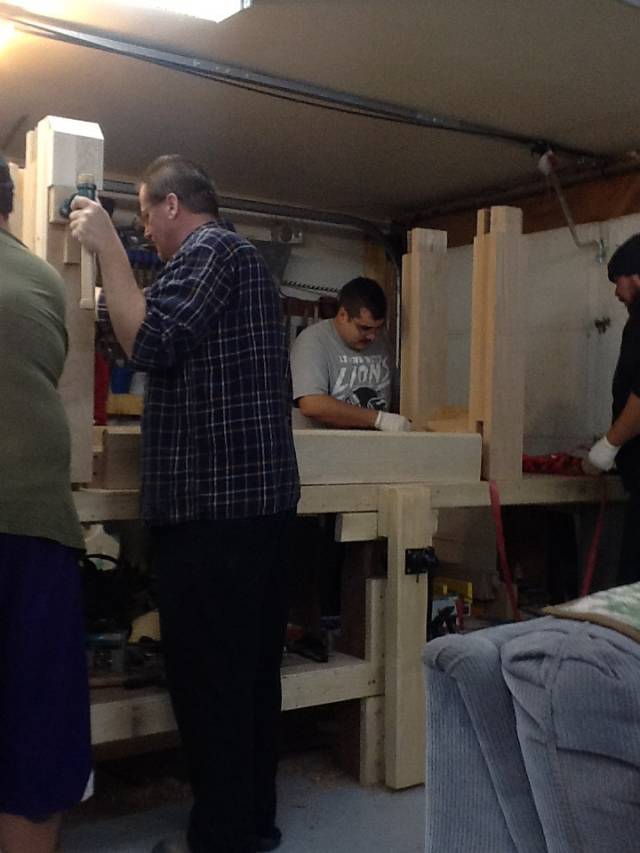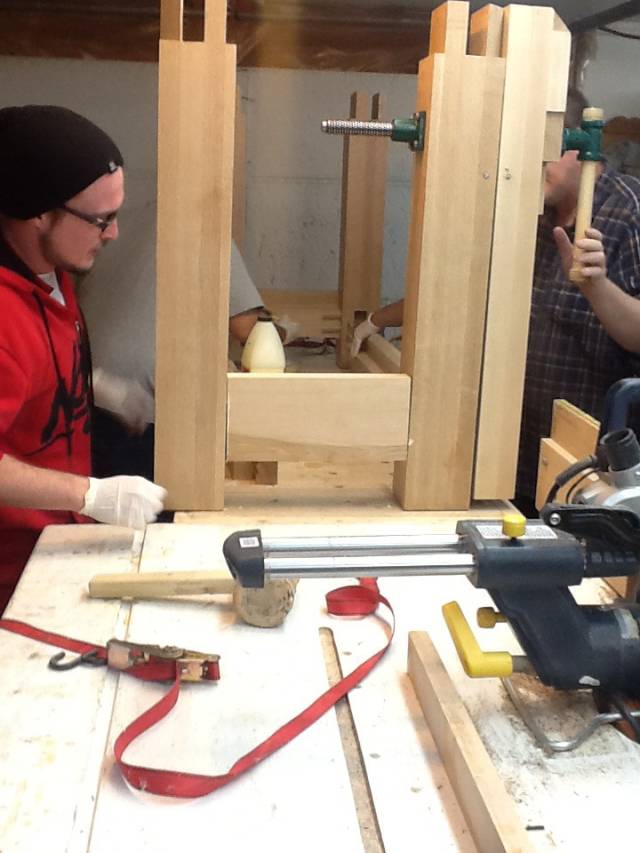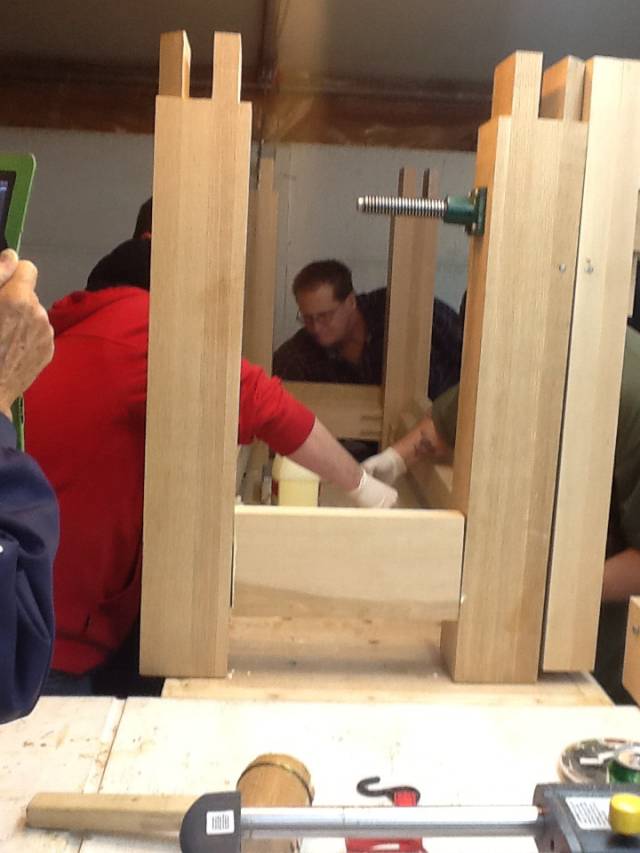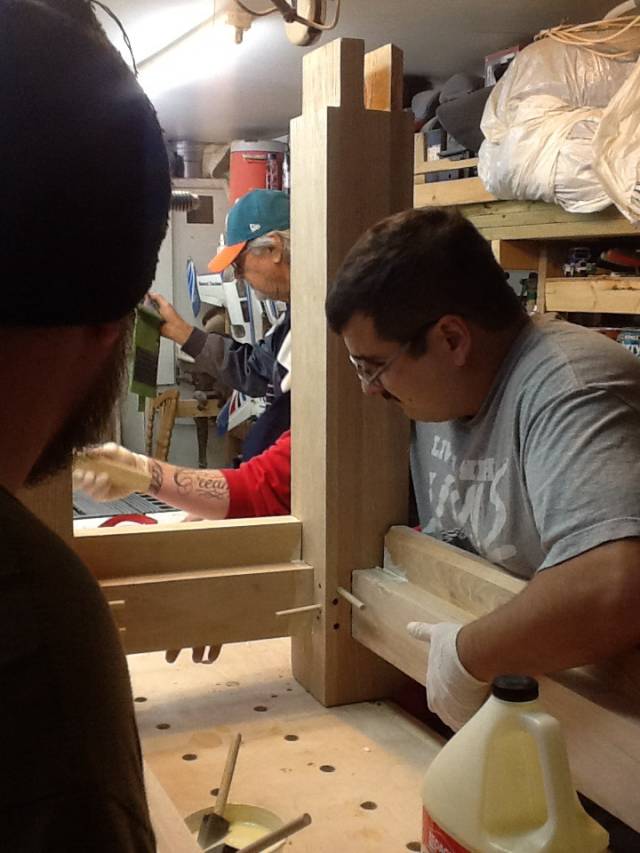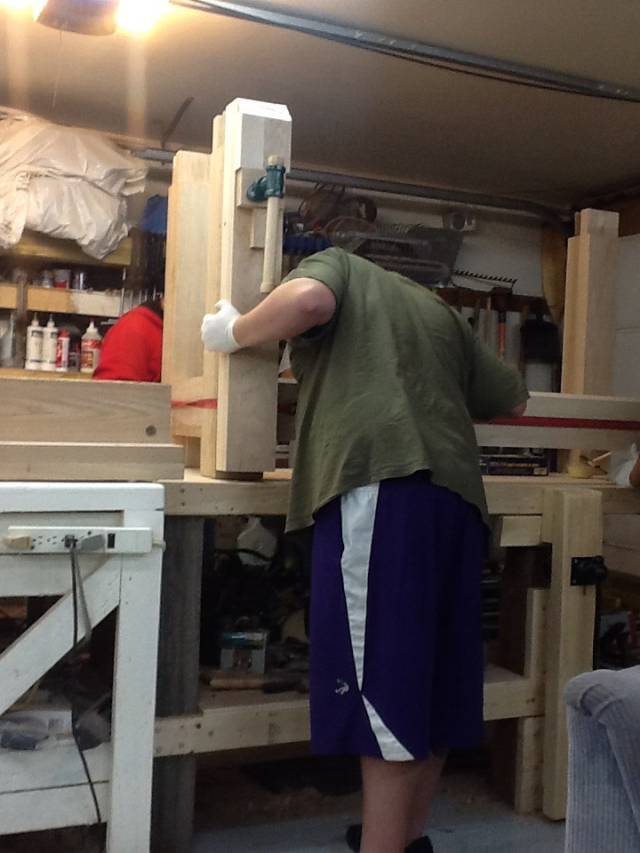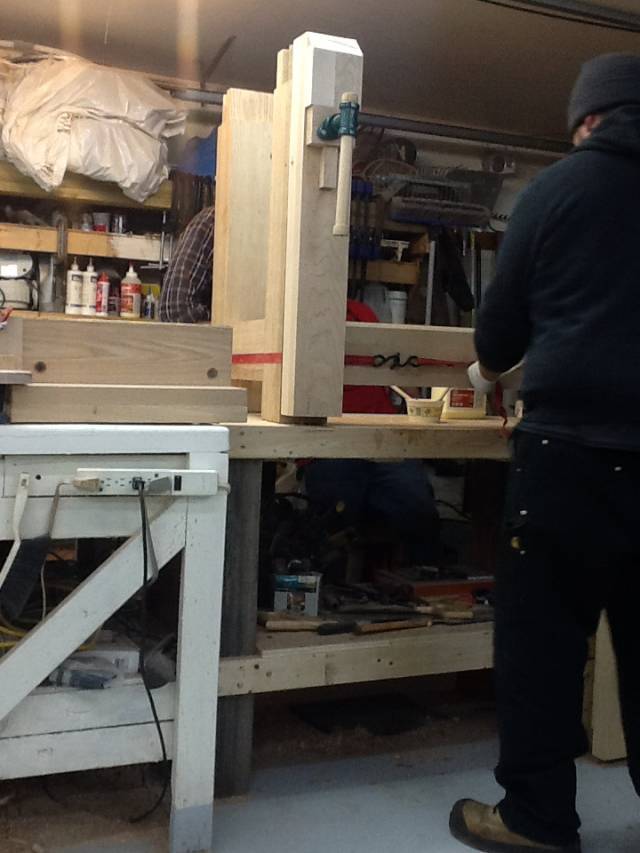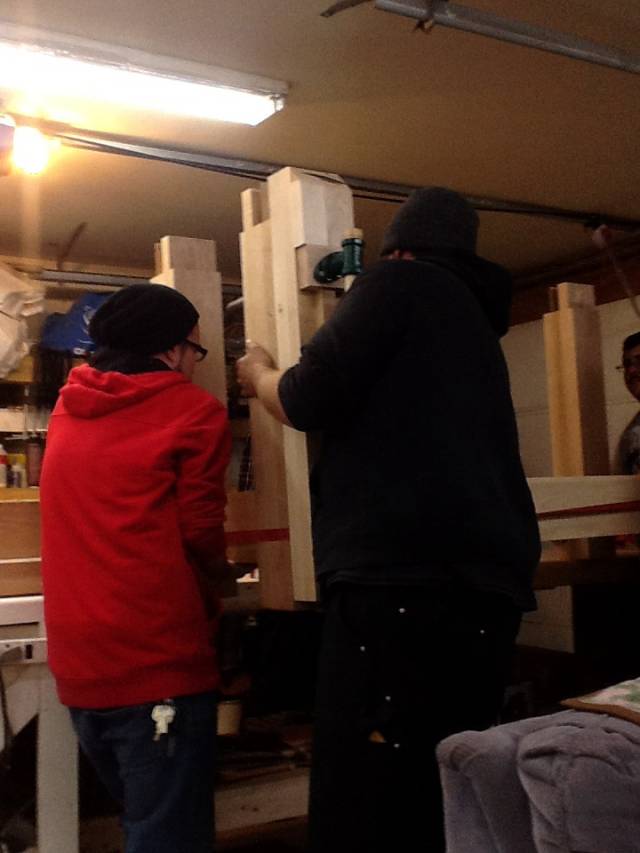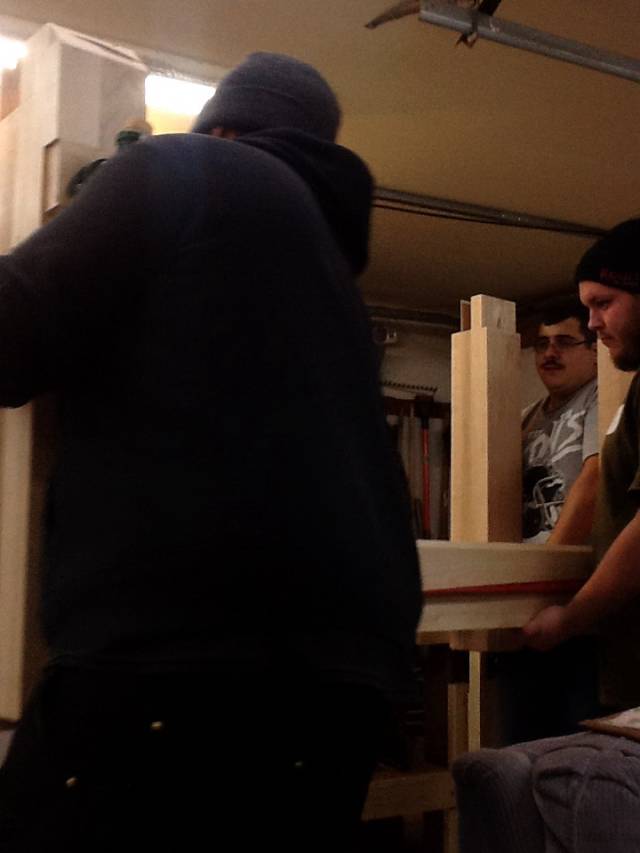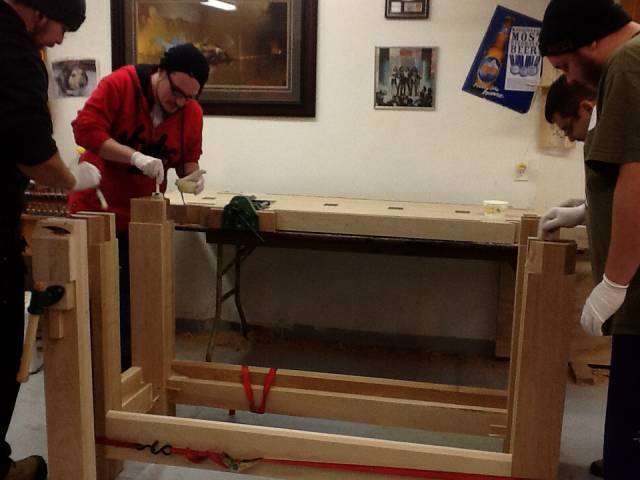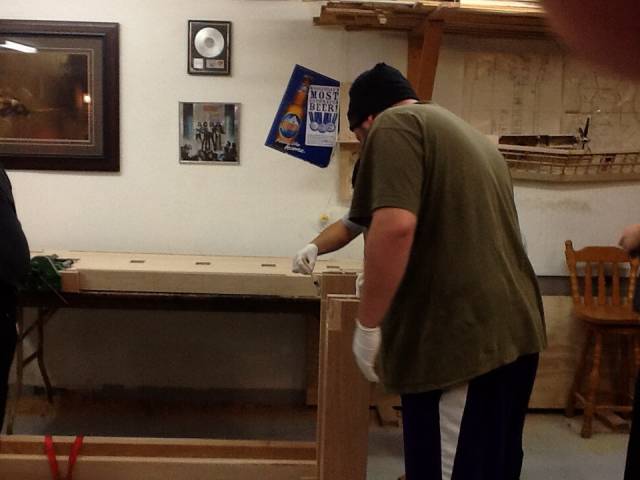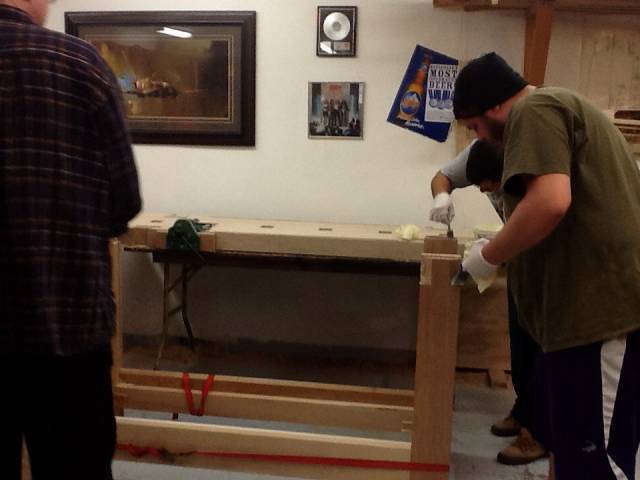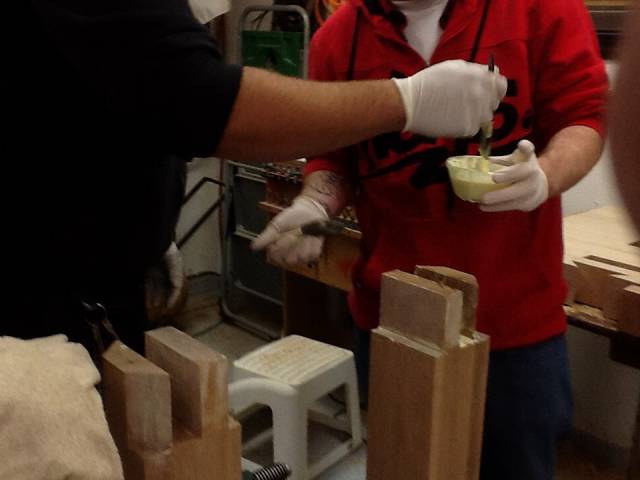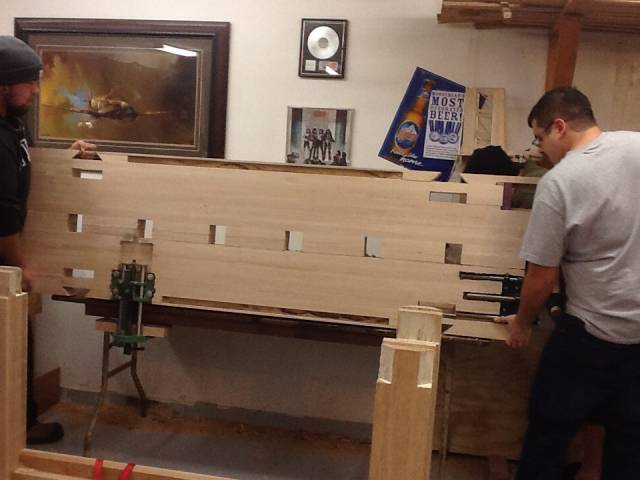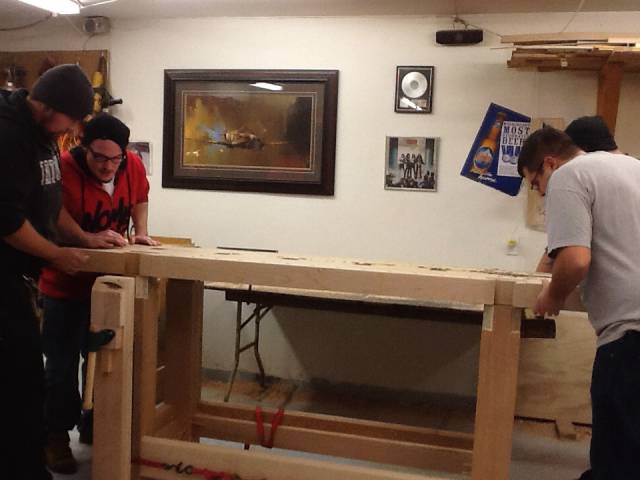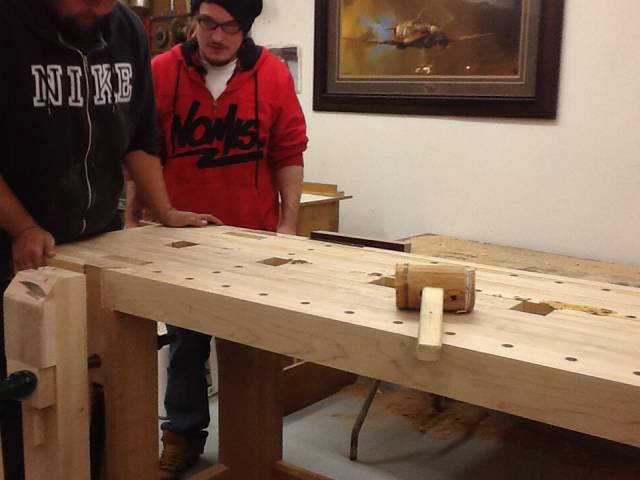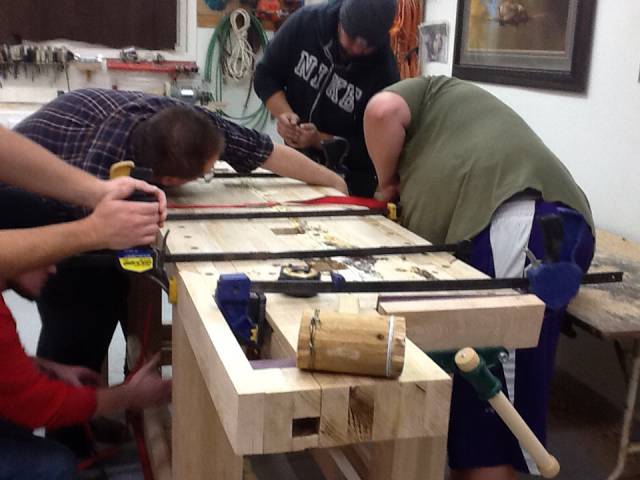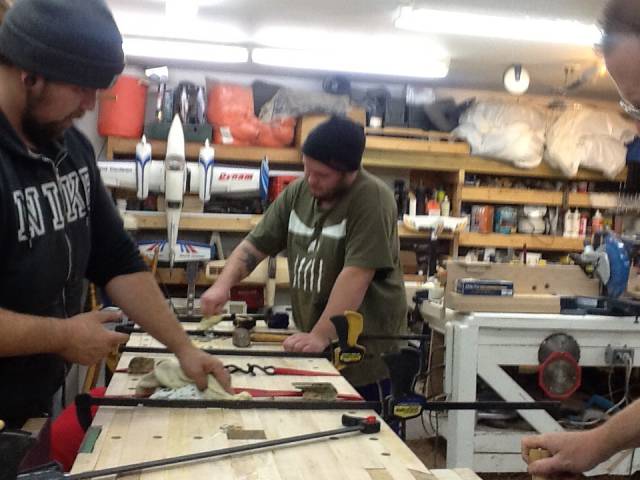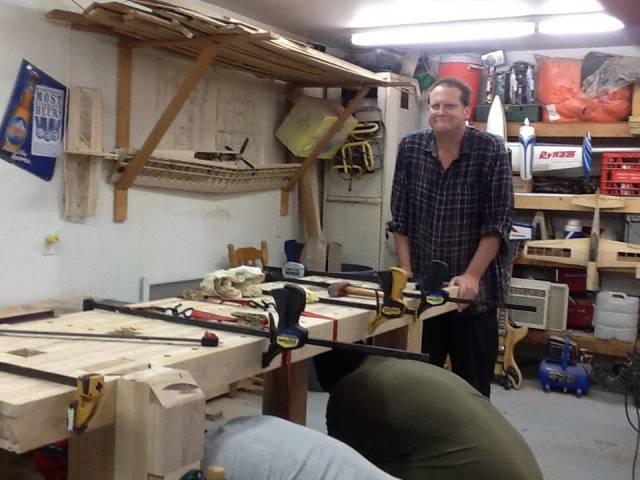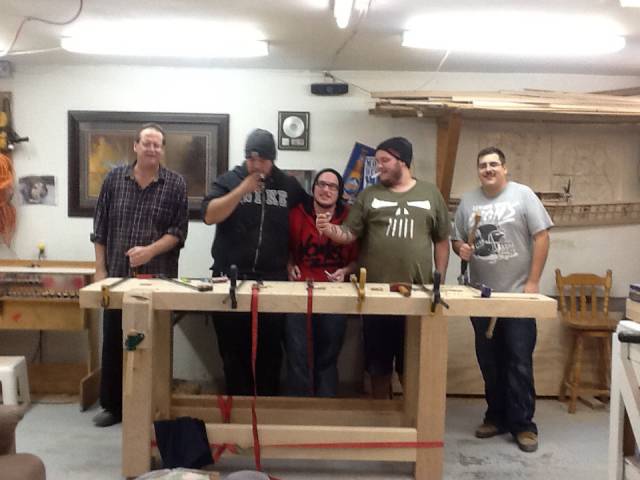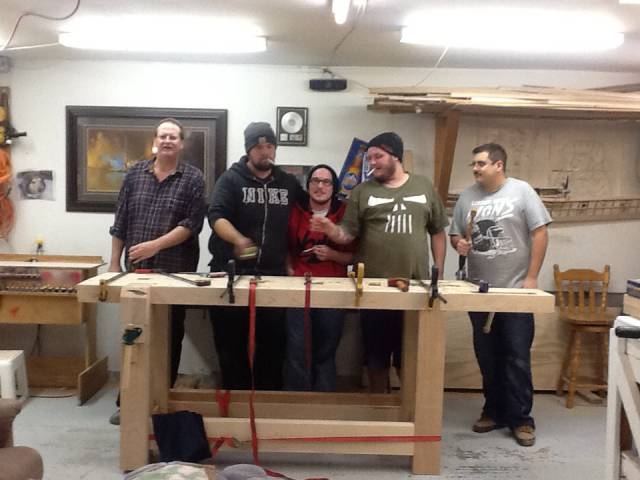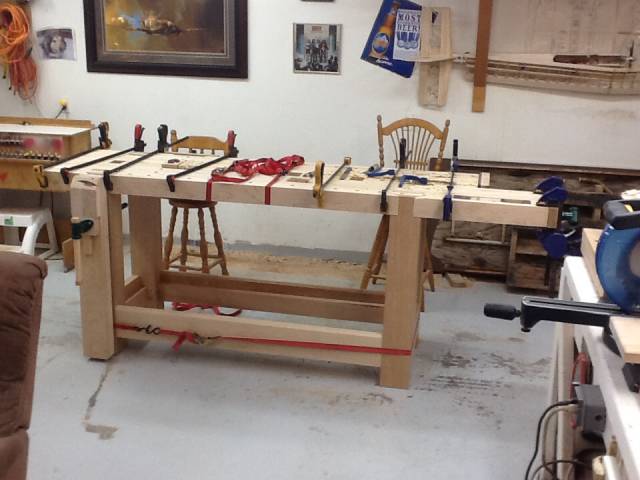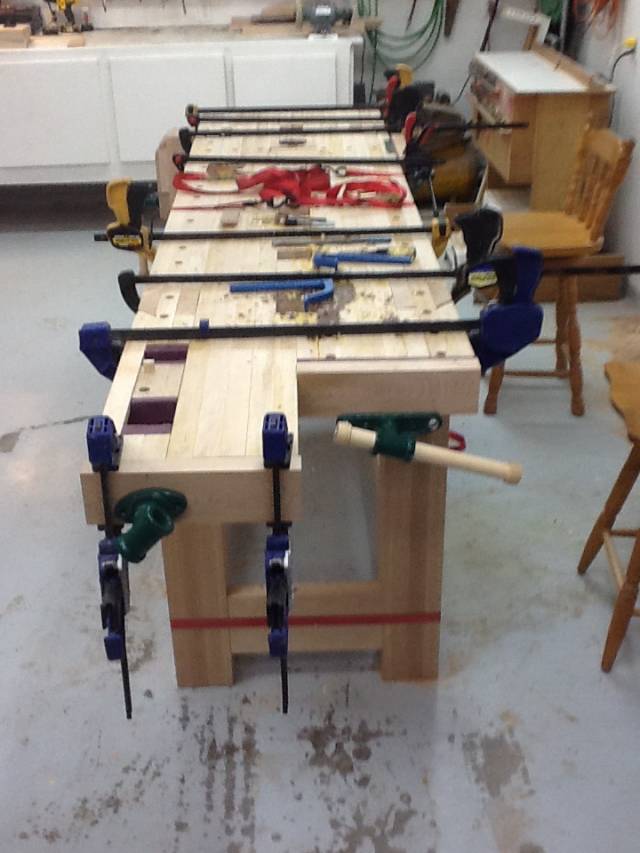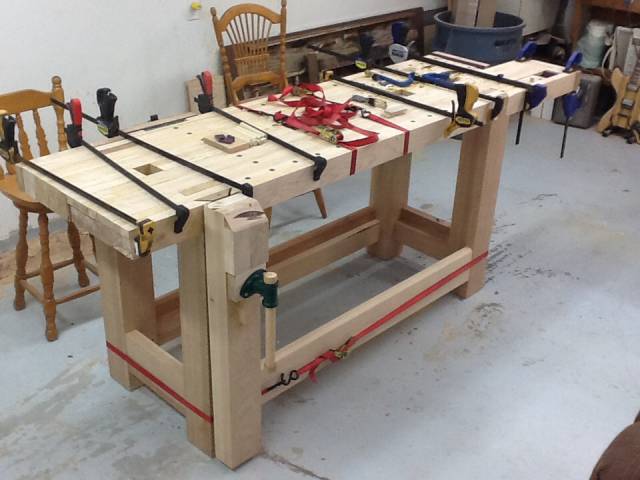 -- CHRIS, Charlottetown PEI Canada. Anytime you can repurpose, reuse, or recycle, everyone wins!
View all parts of Work Bench Build »