Learning veneer #4: More practice of Veneer Hammering.
I practiced some more today with panel #3.
I chose to do similar pattern as panel #2 since I had so much trouble with veneer curling and gaping miter.
A little better today but I am still no happy with the results.
I am thinking that Roger was right. some projects are better of on a veneer press.
I also had some difficulties with cutting overlapping veneers. Thus all all the gaps between the different veneers.
It was however a good exercise.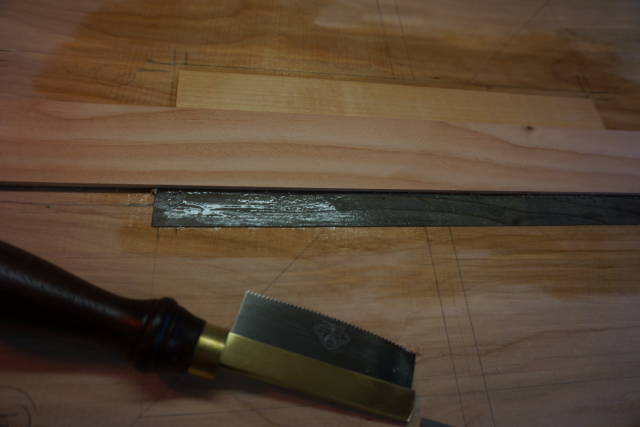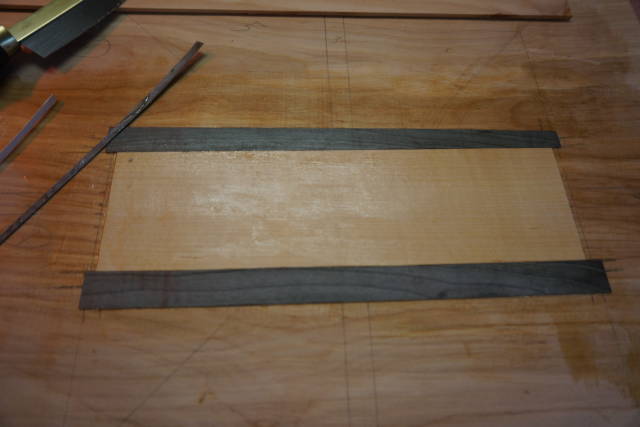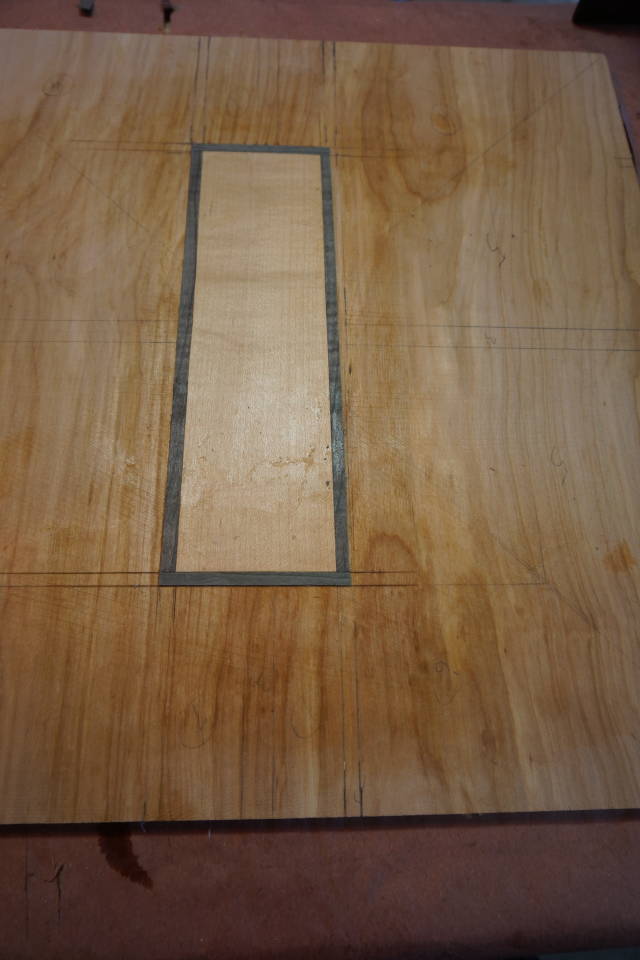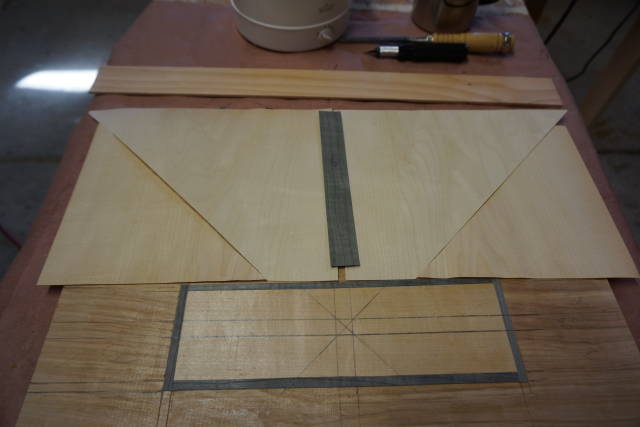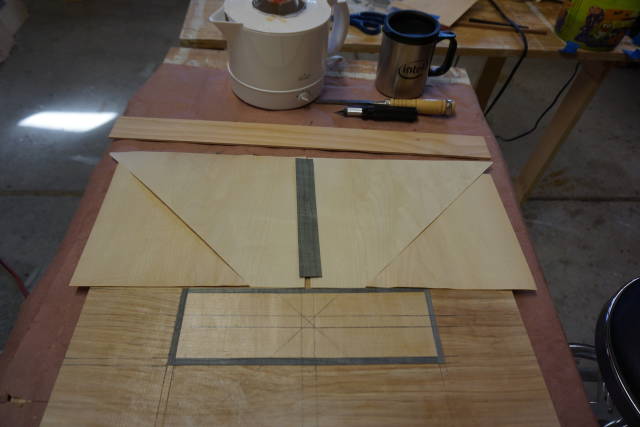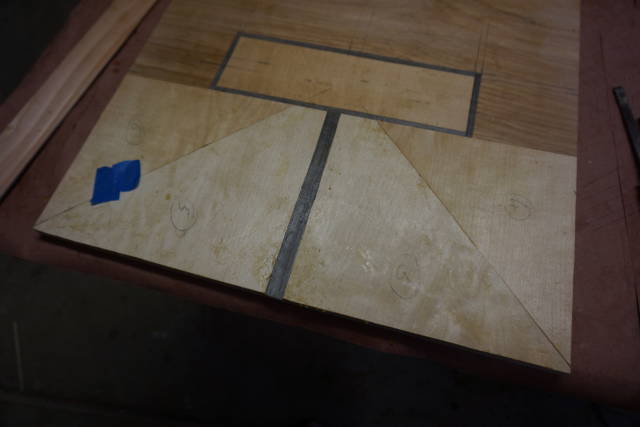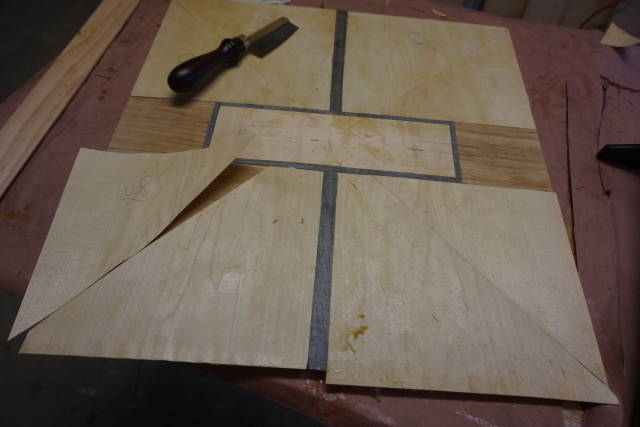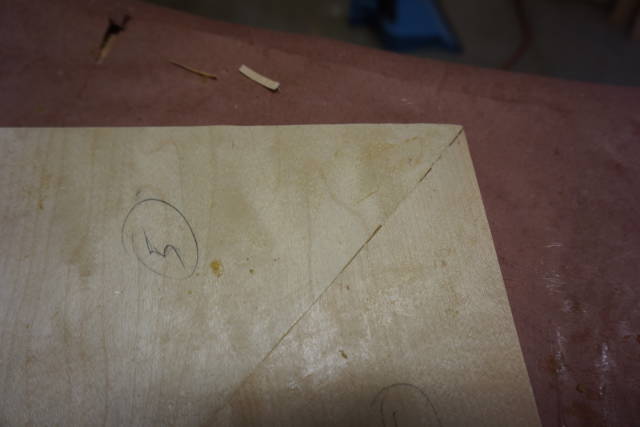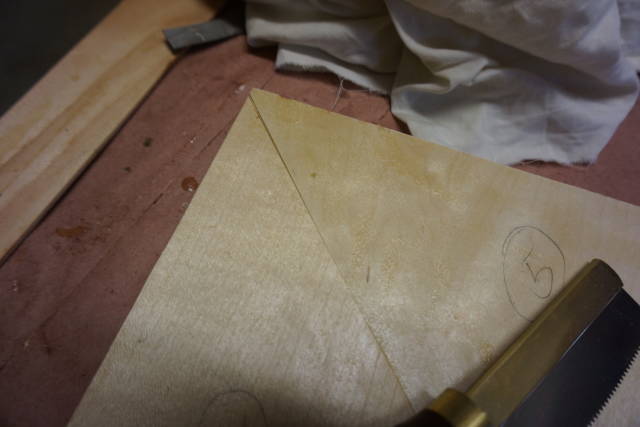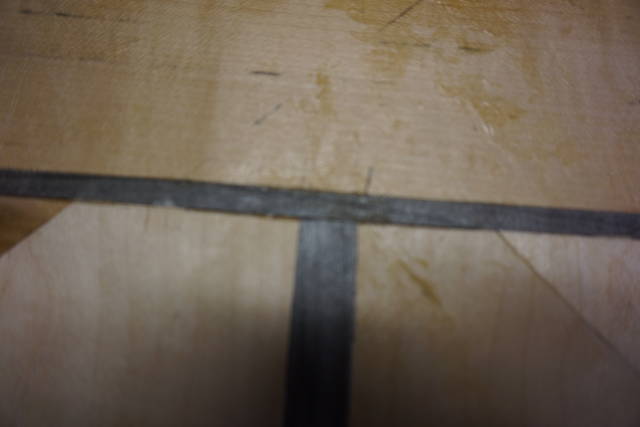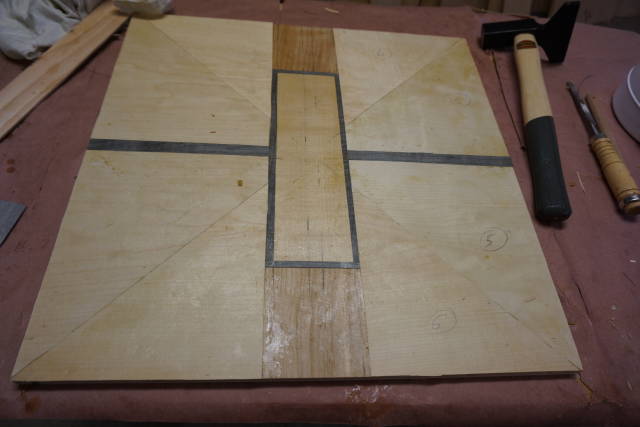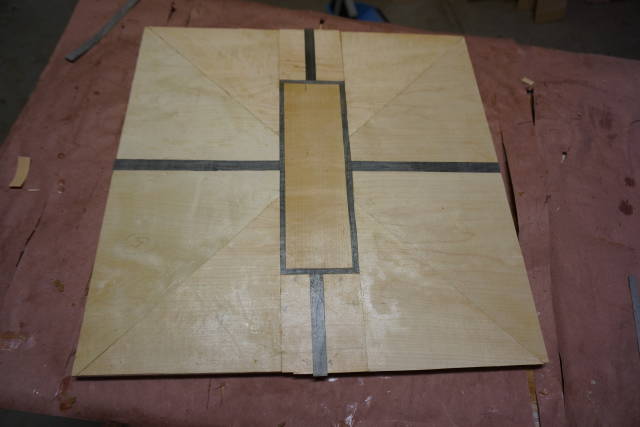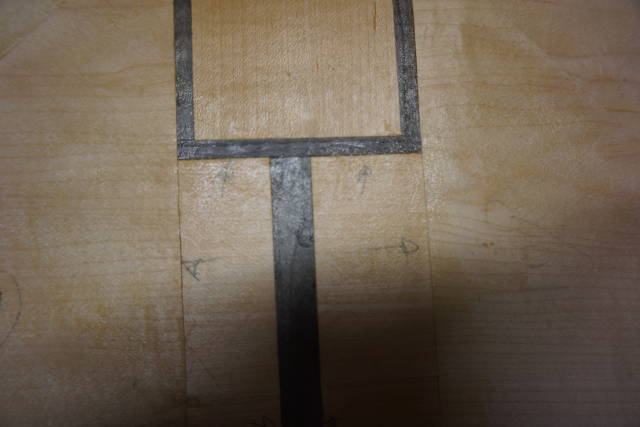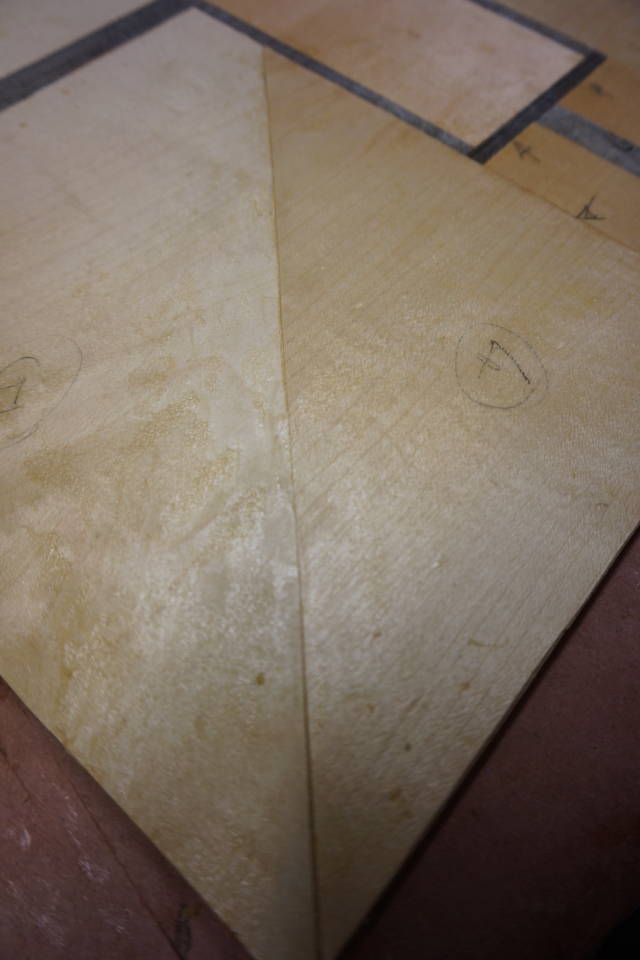 Today I went back to scratching the plywood. I was reading that if it is too smooth then you need to scratch.
I also scratch a little the back of the maple veneer as it was moving all over the place, just like last time. after the scratching it behaved better.
I am sure there must be a different explanation :)
-- Abbas, Castro Valley, CA
View all parts of Learning veneer »