Learning veneer #7: Redo
In the last blog I was facing bubbles and a slew of problems.
pictures of some problems below: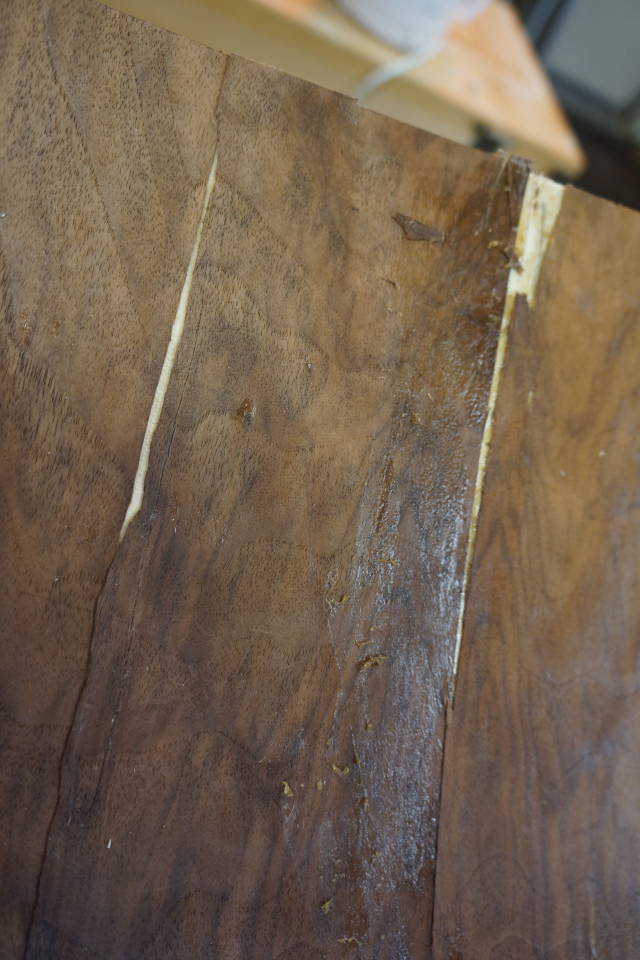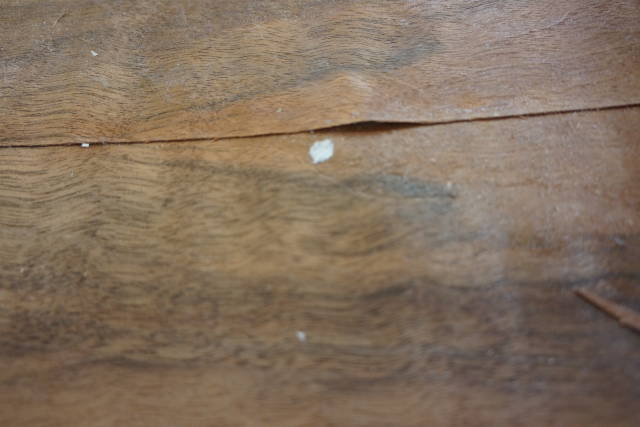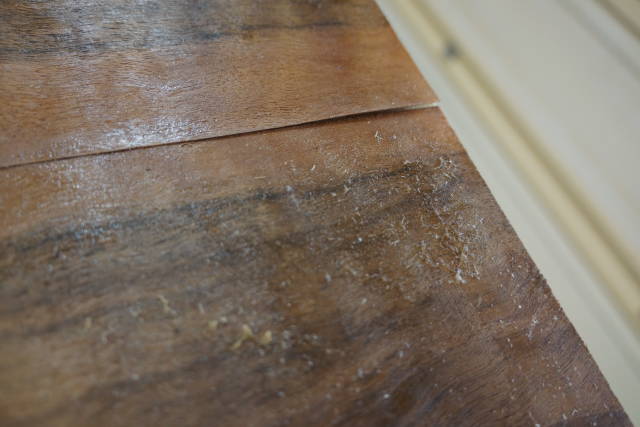 I decided to rip it apart to find out the root cause of these issues. It tuned out to be a good exercise for me.
When I bought my house few years ago, one of the bathroom had wall paper on it. To get rid of it I had bought a steam wall paper remover from home depot. I figure the steam will penetrate the thin veneer as well and reach the hide glue. It worked great. I also had the feeling that the hot steam will affect the veneer, at least the color would change.
I started peeling the veneer almost immediately without much effort at all.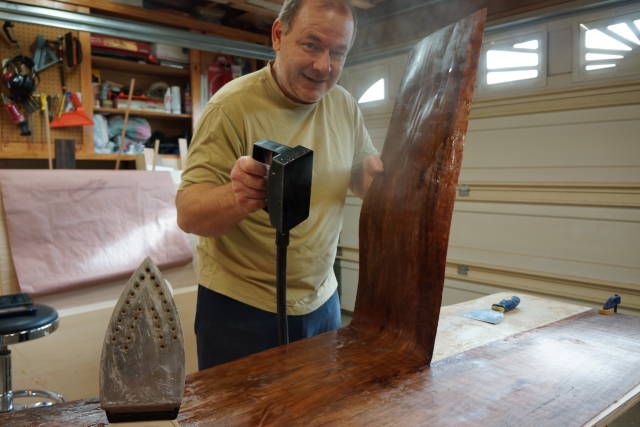 It became quickly apparent that I applied the glue too thick and it gelled fast.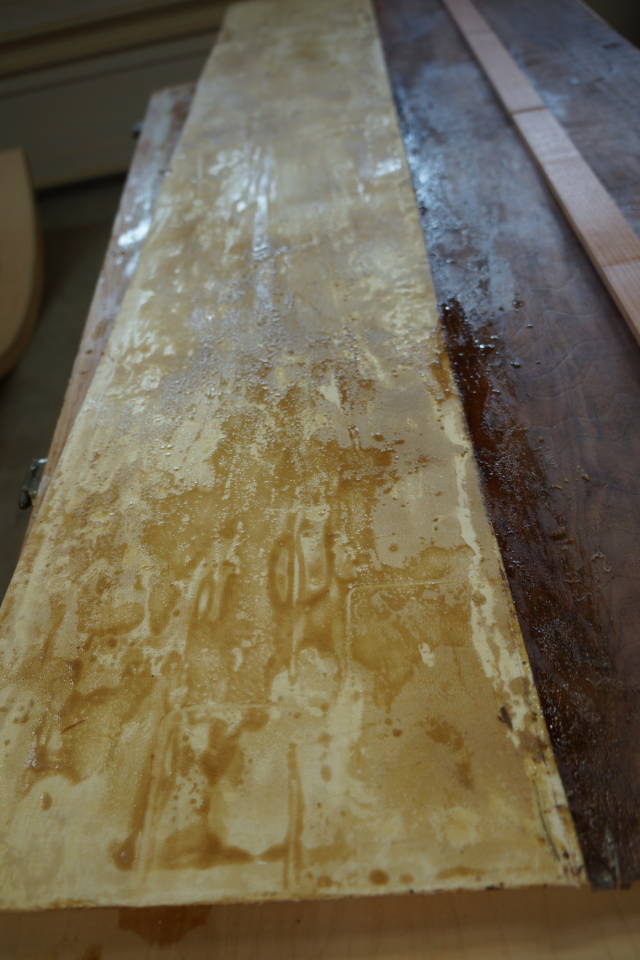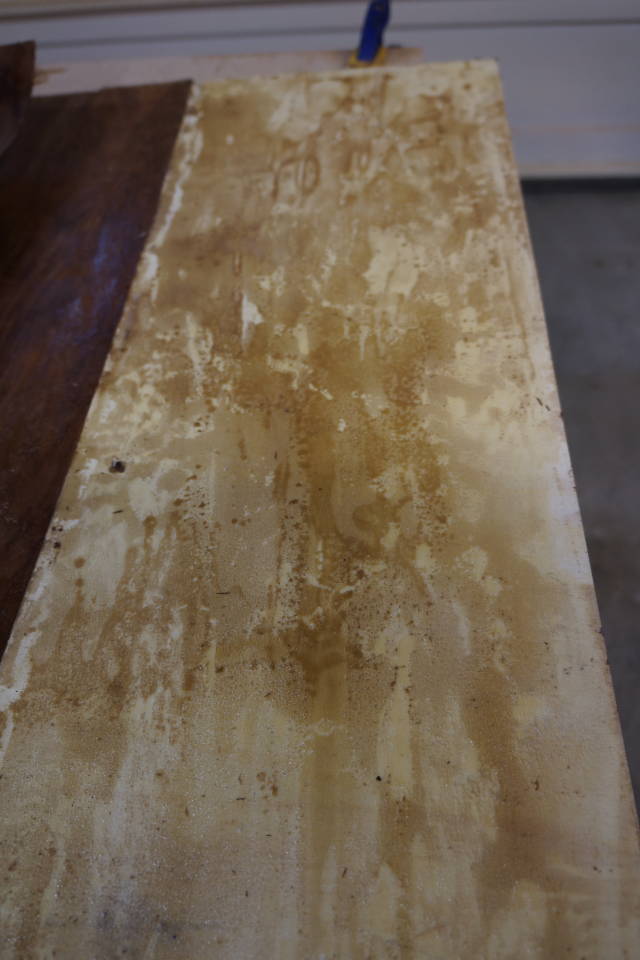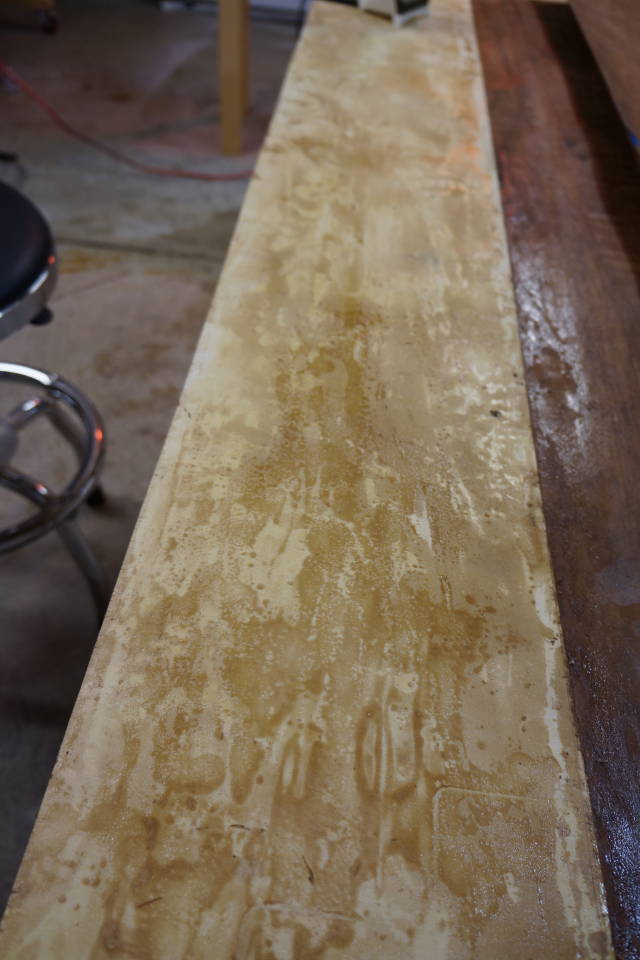 I cleaned the substrate as I wanted to re-use it again for more practice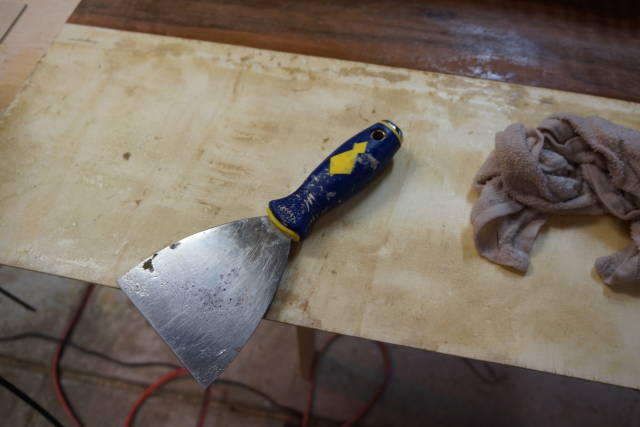 A small portion of glue removed. Way too much glue!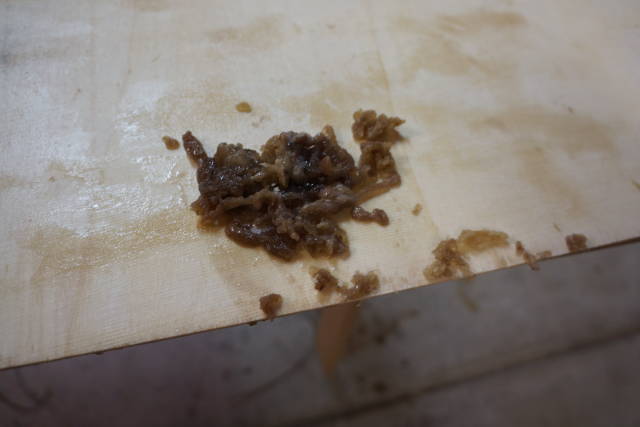 All clean. It was not easy to scrape the glue.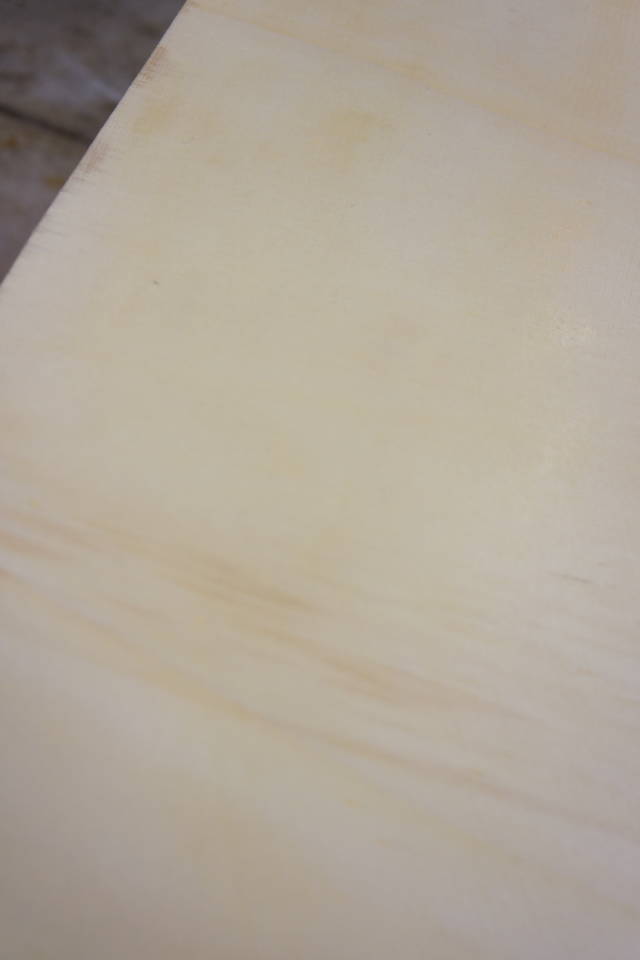 I cut out all the areas with the tear out, cut a clean edge and re-use the veneer again.
This time I thinned my glue a little more and hammered the veneer side by side without overlap.
The purpose is to gain a bit more time to hammer the veneer.
I also did not use water to clean up this time. I worked much better.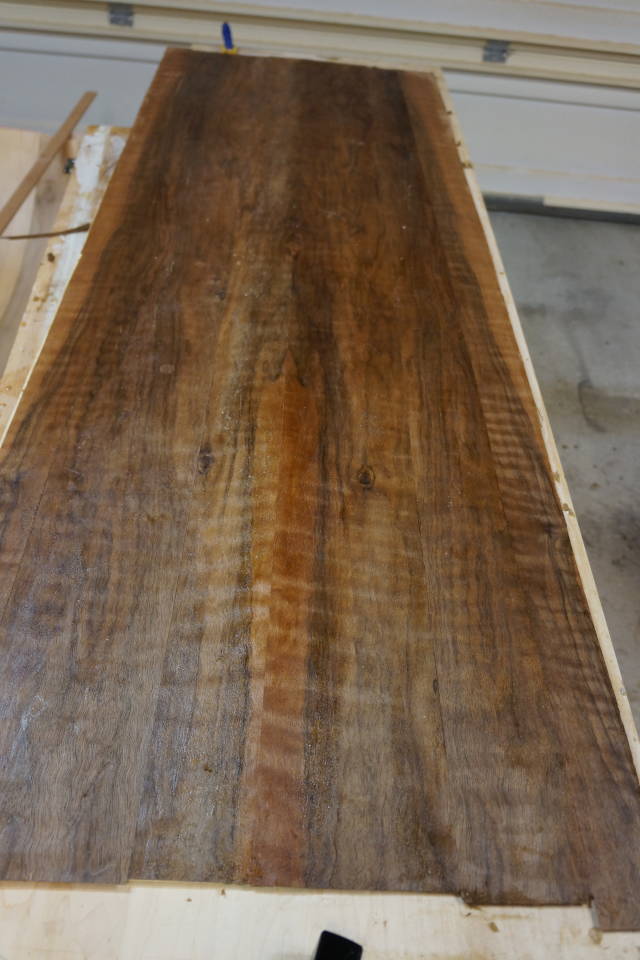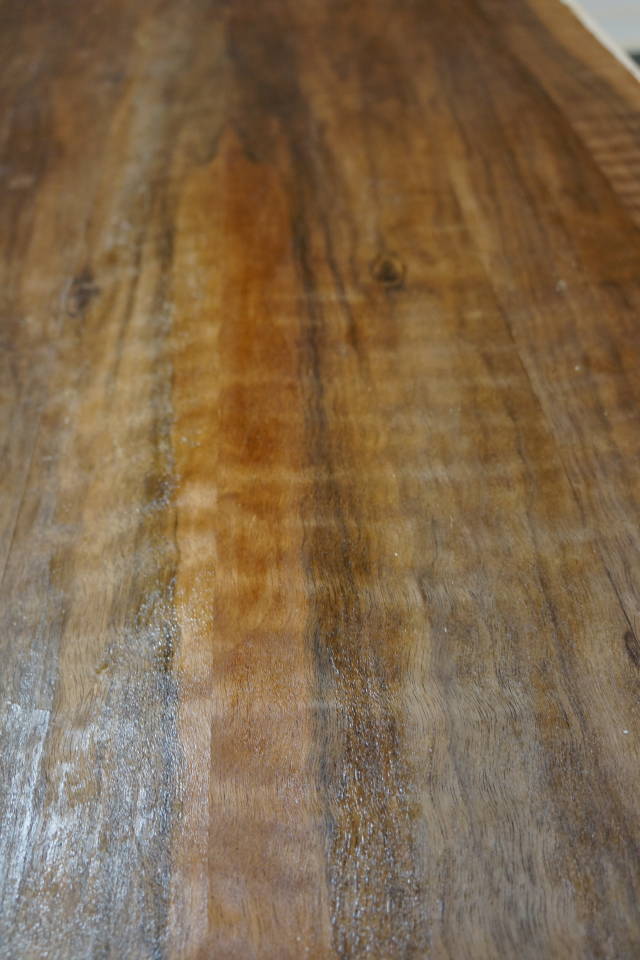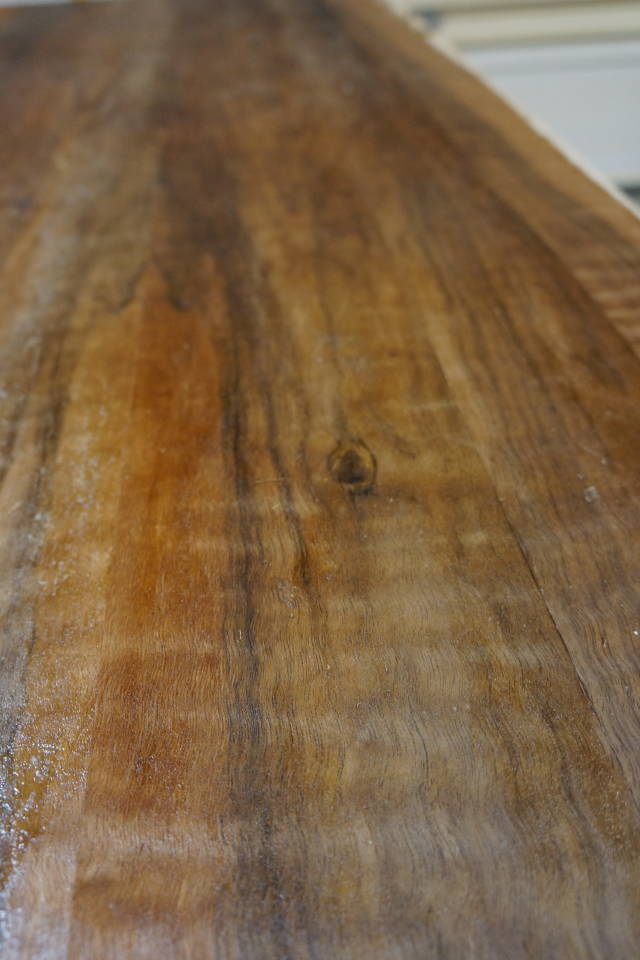 No Bubbles , ripples etc..
There is a distinct color change on the veneer, I think, due to the steam.
More practice on the horizon. There are few things I need to try before veneering the coffee table.
-- Abbas, Castro Valley, CA
View all parts of Learning veneer »