Workbench / Outfeed Table #1 #5: Workbench/ Outfeed continued
Well it's Valentines day and I only got to work a few hours today. So I ripped my frenchcleats today. Im using the back of the workbench for storing. Everthing from my framing nailer to extension cords. Also a lot of F style clamps. Now my wife comes into the shop wondering what I was doing and asked what a frenchcleat was. So I took a whiped up a box and hung it to allow her to see the concept. Then she understood. Hopefully Sunday I can get back in the shop And finish the back side. Im getting there however, I am starting to think of my top. I want to make a butcher block top and im going to use hickory because its more dense that maple and hickory is what im using for my trim, doors and drawer fronts. How would you guys do your top as in putting it together? Im going to glue it up in sections of 7" then truing each 7" beam. Then gluing two 7" sections together and bringing down to within 1/8" of finished thickness. Mainly because my thickness planner is only 15" wide. Then glue up all the 14" to one large top. Well give me your ideas guys.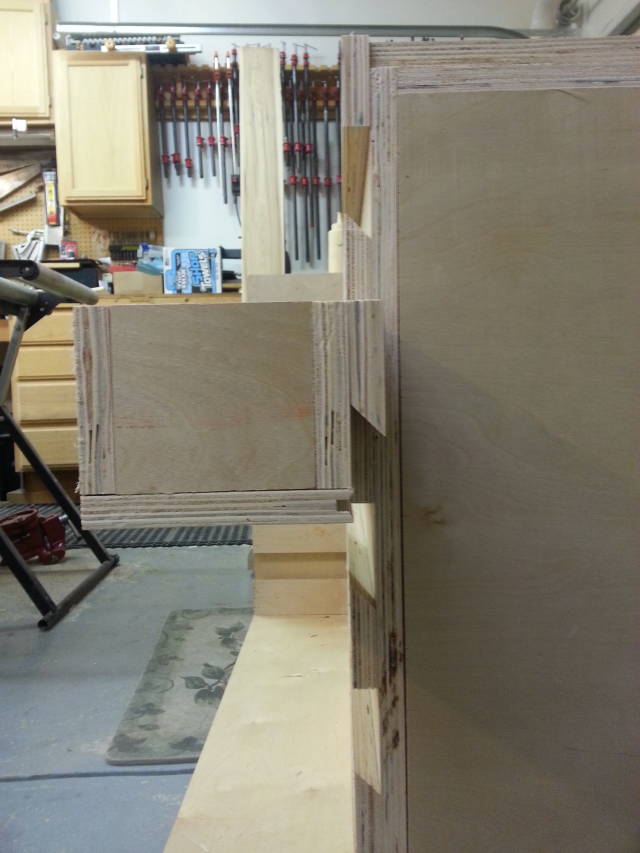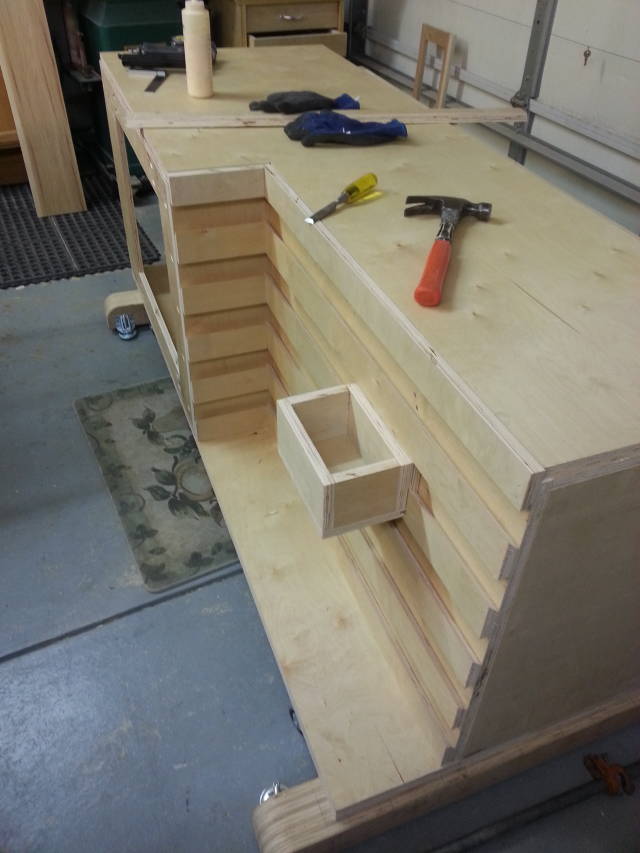 -- Jeff Vandenberg aka "Woodsconsin"
View all parts of Workbench / Outfeed Table #1 »