Sextant
My favorite tool.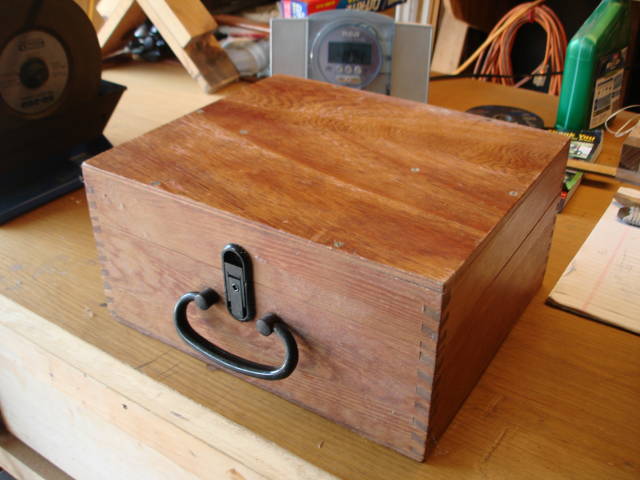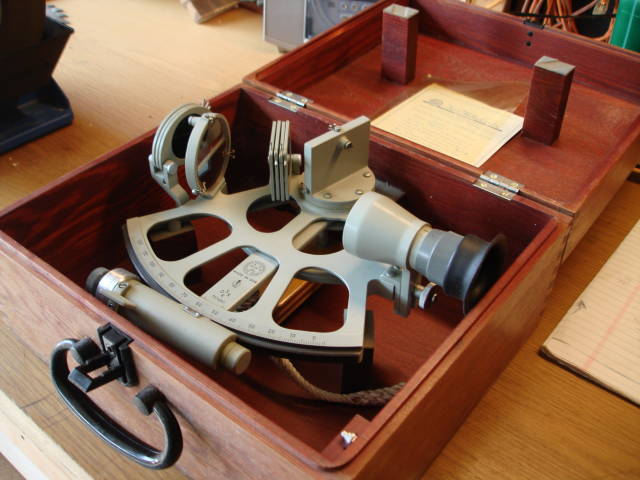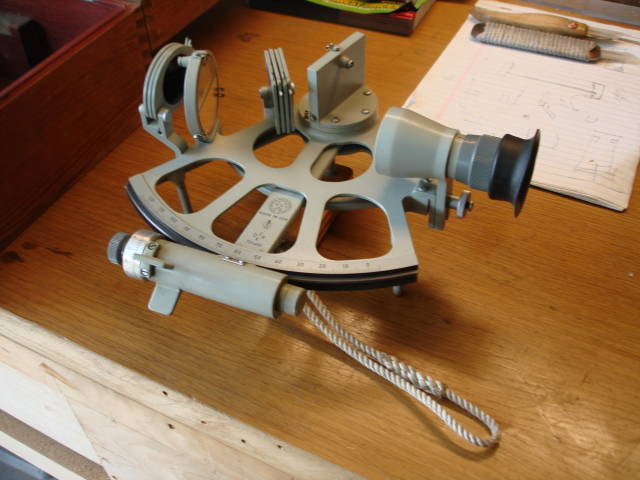 Sextant.
This tool has taken me across several oceans..
About 40 years ago some friends and I decided to sail around the world. We took different roles in this project. One of mine was navigation. I had been sailing all my life, so that was a natural.
I went to night school and got a Danish 500 ton Captain's license.
In Danish waters it is very hard to get a clear horizon because there are islands all over the place. Once in a while we could get far enough offshore to get proper readings. What fun, to be able to get a position with just a chronometer, a sextant and a set of star/sun tables. A Sextant is a very accurate hand held angle finder. It can measure Degs, Minutes and .25 of a minute. In 10 foot waves on a 40 ft boat forget the .25 minutes. The minutes will get you within a one mile triangle. With waves you could get inside a 3 nautical mile triangle.
Since then I have sailed across the Atlantic 3 times. Each time using the sextant as a navigation tool. In the late 80's we sailed from Texas to Denmark, via Halifax and north of Scotland. From Halifax to Fair Isles at Scotland's north tip we only managed to get two sightings in 14 days because of bad weather. But got dead on using dead reckoning.
Unfortunately the racing rules have been changed to allow GPS and other tools to be used during races, making for more safety but cutting down on the challenge of navigating the oceans.
I will miss using this tool.
Madts.
-- Tor and Odin are the greatest of gods.