Jointer sled for table saw
I'm sure this is nothing new for most but I figured I'd share for that one guy that might not know about it. I have neither money nor room for a real jointer but sometimes you need a straight board so whatcha gonna do? Build a jointer sled. The pictures are pretty much self explanatory so I'm not going into any kind of in depth build explanation. Plywood was left over and the clamps came from harbor freight. Total cost was about $35.
My only build advice is to get a good long straight edge. I have a 6' box level and a 6' aluminum ruler. Make sure the plywood has a nice straight edge before cutting any pieces. Obviously, to get a nice straight cut out of the material you plan to joint requires a perfectly straight jig to begin with.
I plan to make a 3' version of this someone in the future for shorter stock.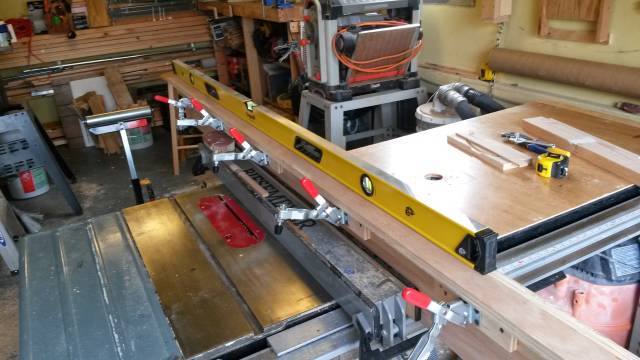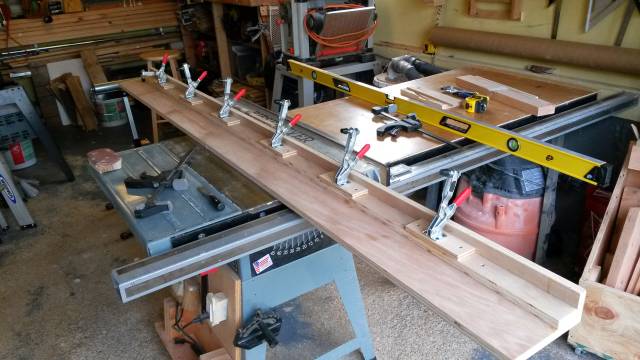 -- Losing fingers since 1969