Interior door making #6: Done with door 7 of 12
Number 7 is in the books. Boy, hanging this one was worse than all the others. The old owner of my house did some reconfiguring and the wall at the opening was nowhere close to plumb. I struggled a bit and will have to shave some drywall when I put the moldings, but it's done, it's plumb and level and it's tight all around. It's nice that the first door you see is a new one (of course the one at the end is the latest one). Now the hallway is uniform.
Tomorrow I start the attic door. A narrow 18" one.
It's so much easier to install when everything is painted beforehand. When I'm done with all the door installs I'll roll through with filler and touch up everything. Feeling good and productive today.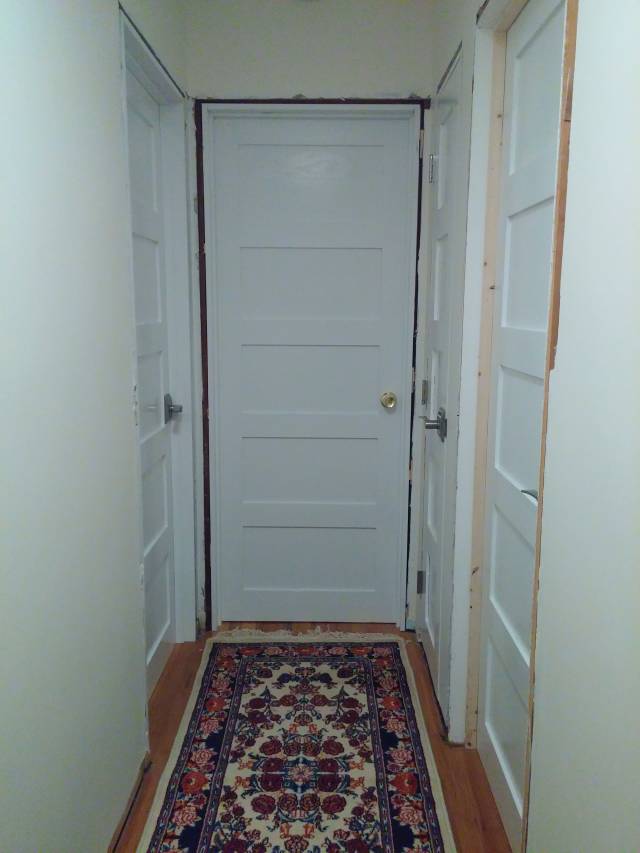 I can't wait to finish so I can start trimming the doors and everything else.
-- Losing fingers since 1969
View all parts of Interior door making »