Making a knife sharp again.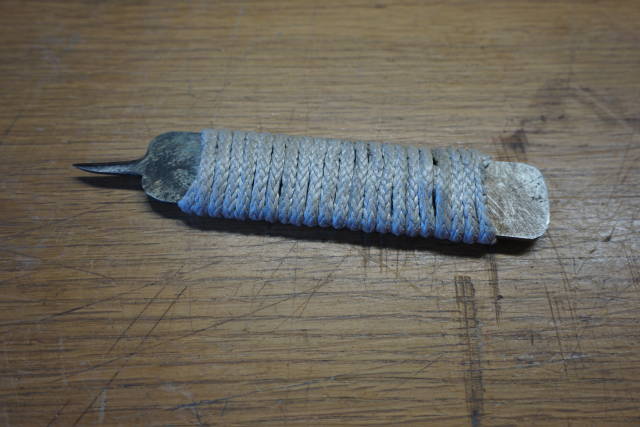 I made this knife some time ago from a HHS. saw blade. This little knife has never performed. I just could not get it sharp. After reading up on it I found the solution.
I took the rope off of it and heated up the business end of it too a bright red glow with my mapp torch. When red I dumped the red end into a small bowl of linseed oil. Lots of smoke like in a Harry Potter movie.
Now it will sharpen and is about the keenest tool in my collection.
— Madts.
-- Tor and Odin are the greatest of gods.