Sculpted Rocker - Built in 2012
Another older creation, this one was the most challenging and satisfying woodworking project to date.
I used (and recommend) the Hal Taylor plan, book and video, very informative and comprehensive, Hal was just an email or phone call away when needed.
I made changes to the headrest, arm shape and rocker tails to suit my own taste, my goal was to give it a little more maloof look.
The finish is a mixture of: 1/3 boiled linseed oil, 1/3 Cabots satin polyurethane. 1/3 mineral spirits, I used two coats then waxed.
Some pictures of the build:
Seat sculpting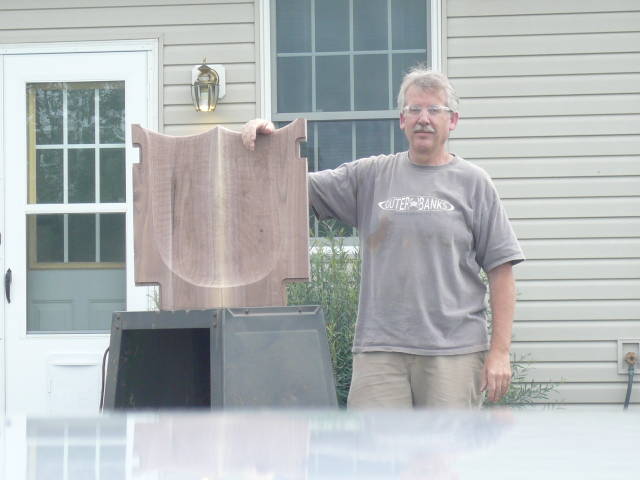 Dry fitting the front legs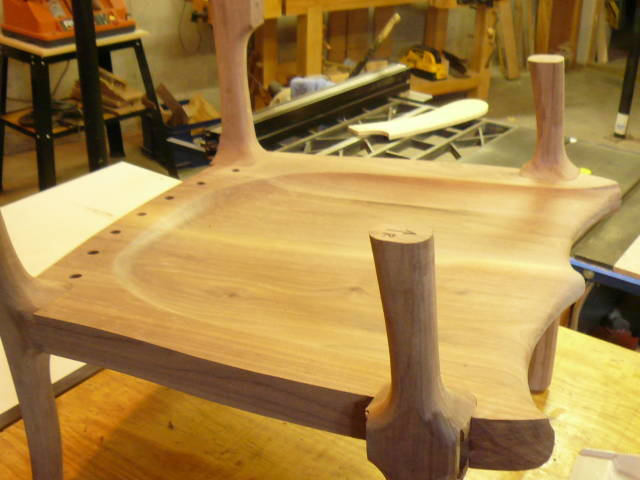 Arm joint glue up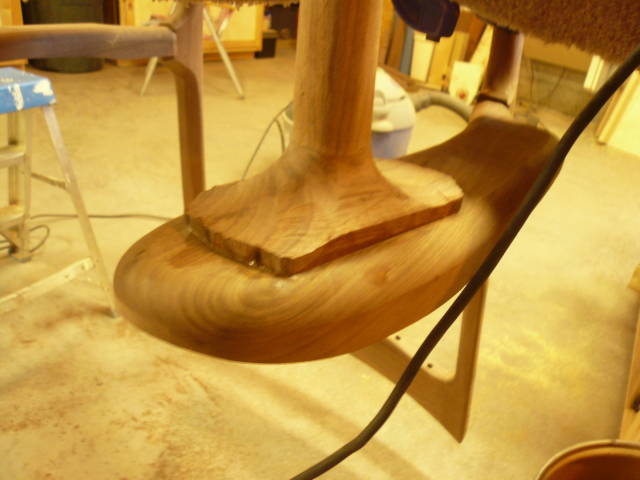 Arm joint sanded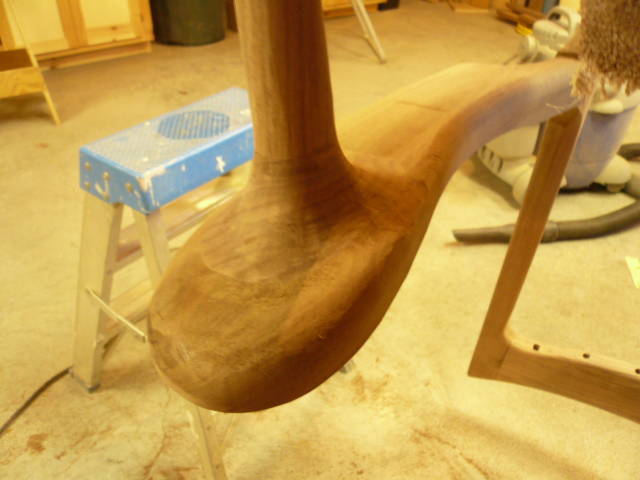 Gluing and screwing the head rest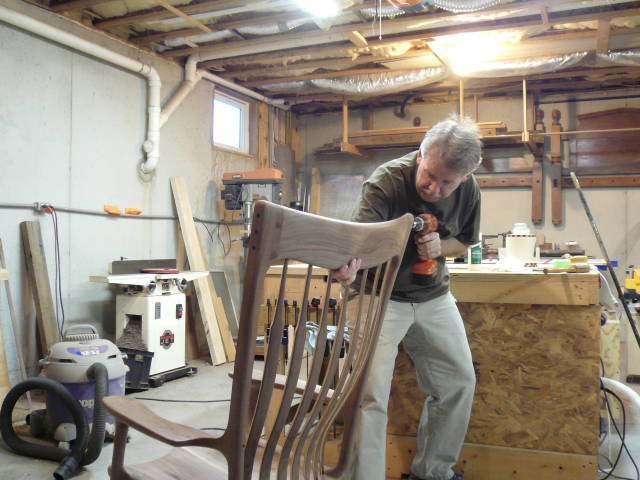 Fitting the rockers