Picnic Table #6: The Top
I spent the last 2 weekends working on the top and it is now done.
This blog is a little too long but did not want to brake it into two.
I asked Bently many questions about how best to go buy building the top. I received tremendous amount of advise among witch drawbore to secure the stiles to the rail. Thanks Bently
That is a first for me. I learned quite a bit from this top and will be much better armed for the next one.
Edit: I did buy 2 pieces of redwood from Lowes 2×12×12 as the douglas fir I had were badly warped an were not enough for the top. The rail used are left over redwood from my pergola.
As I always do I start with squaring The tools I will be using: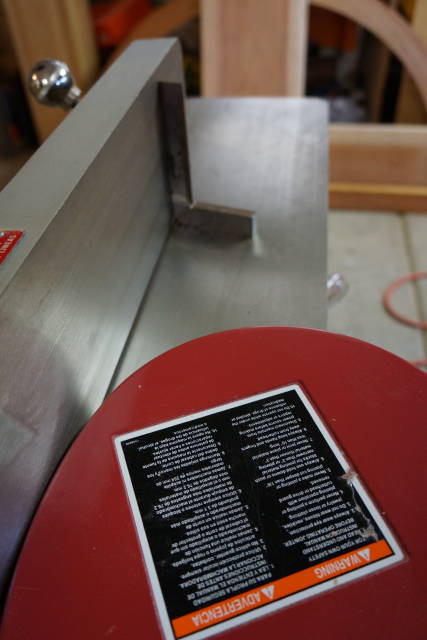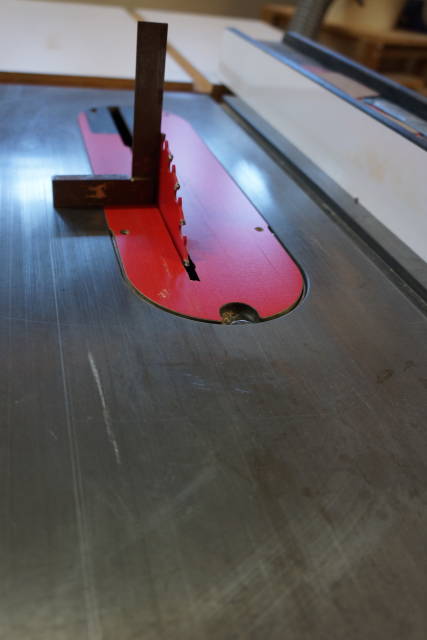 Cut the stiles ( I am not sure about the naming here. Please correct me if needed)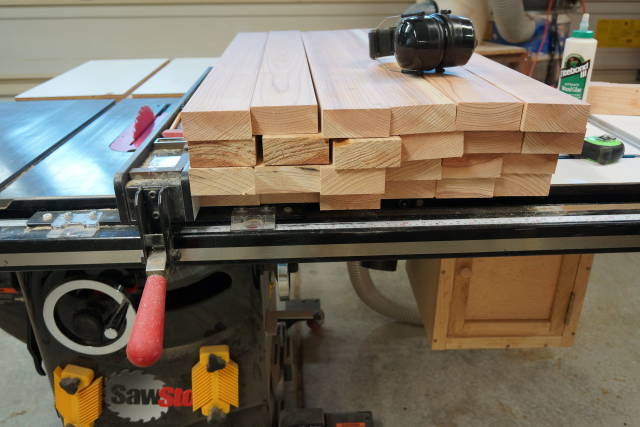 Flattened 1 side and 1 edge on the jointer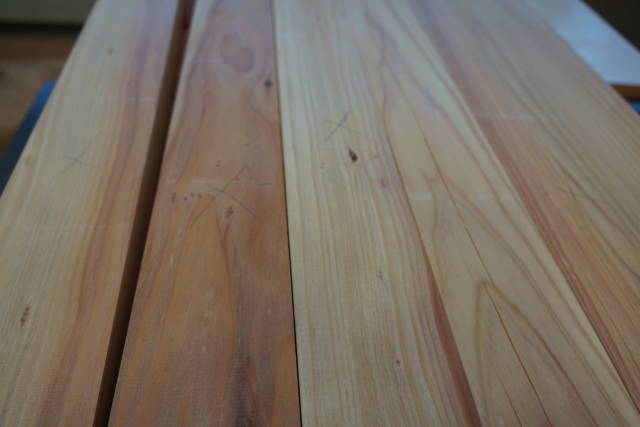 Now through the planer to make the other 2 sides parallel and get the right thickness and height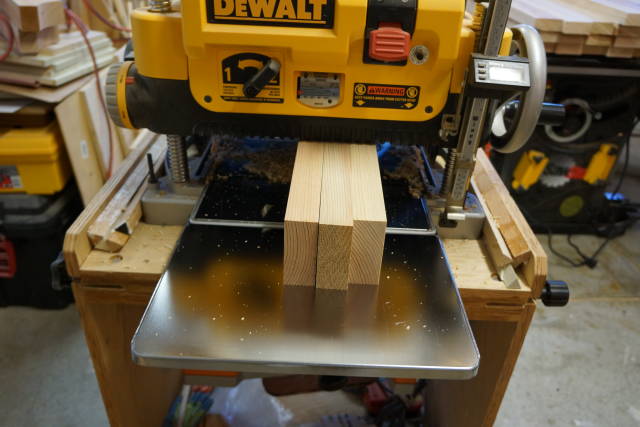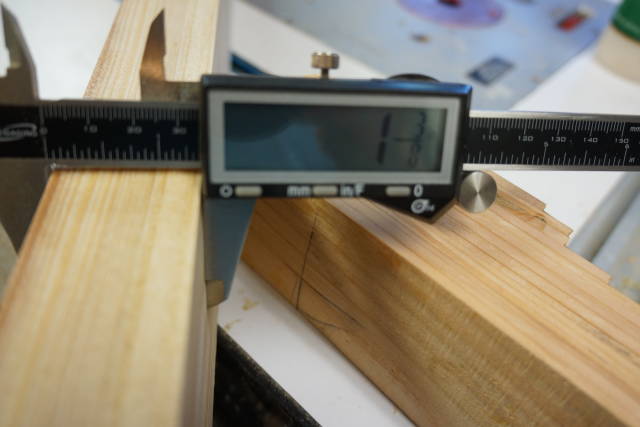 Two bucket of chips later Cut to final size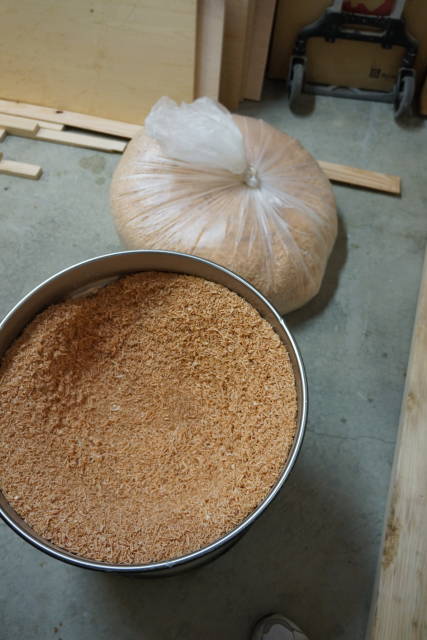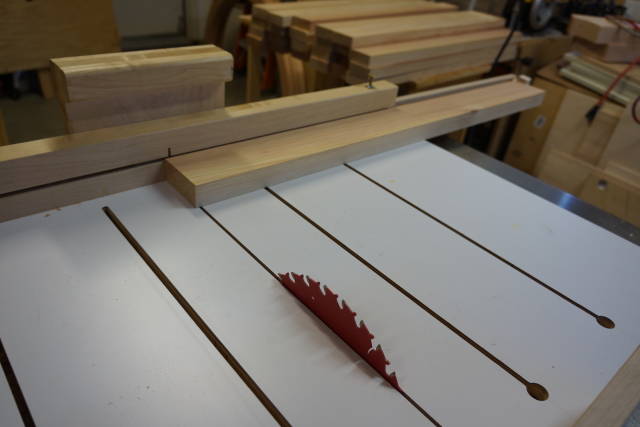 All ready for the tenons but before cutting one last check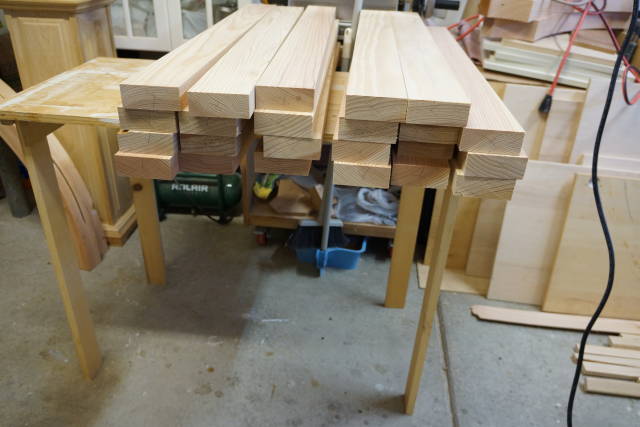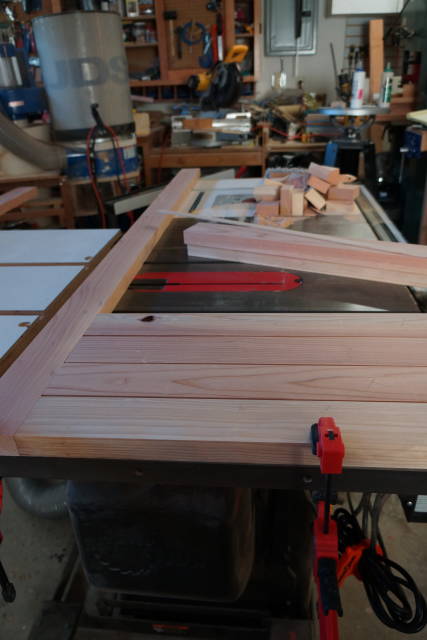 I needed the rail to be ready so I will cut the tenons accordingly.
I made a very simple indexing jig to help me position the next hole.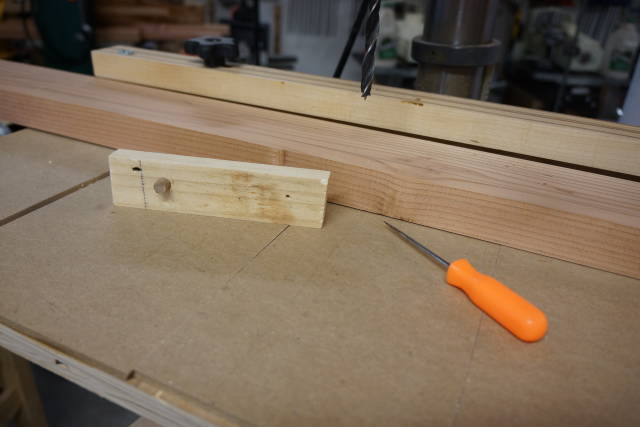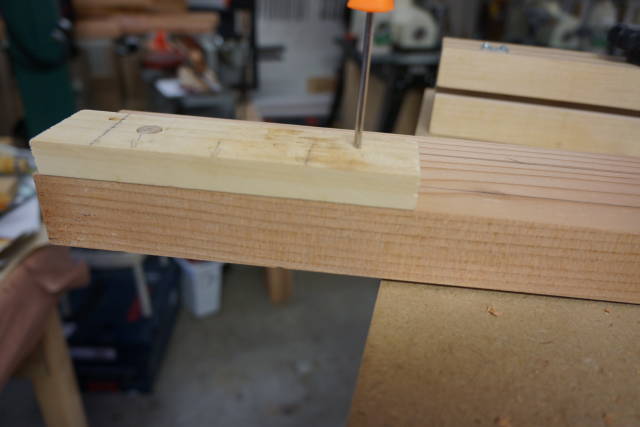 Now that the dowel holes are drilled, I cut the groove on the rail. I decided to used a the table saw and a dado blade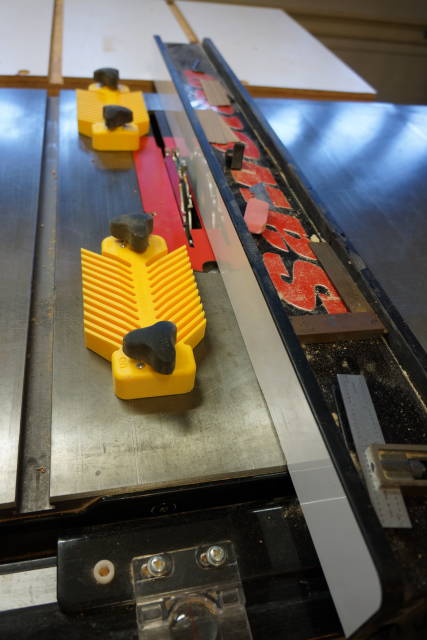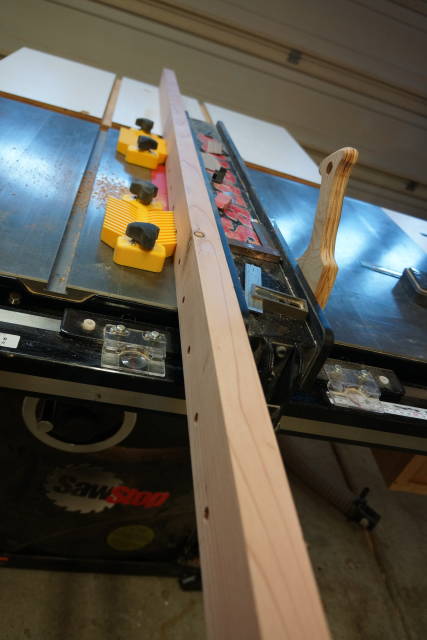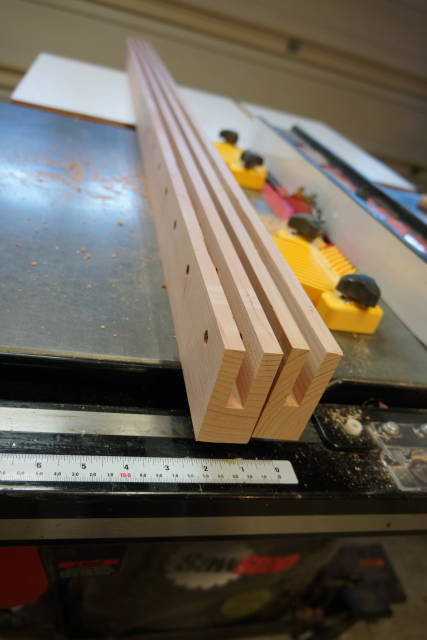 With the rail ready, Now I can cut the tenons to match. Note the tennons were about 1/32" too thick. That allowed me to sand them down so I can get rid of the dado blade tiny grooves. I do not have a block plane yet.
I also took all of them through the router table with a 3/16 round over bit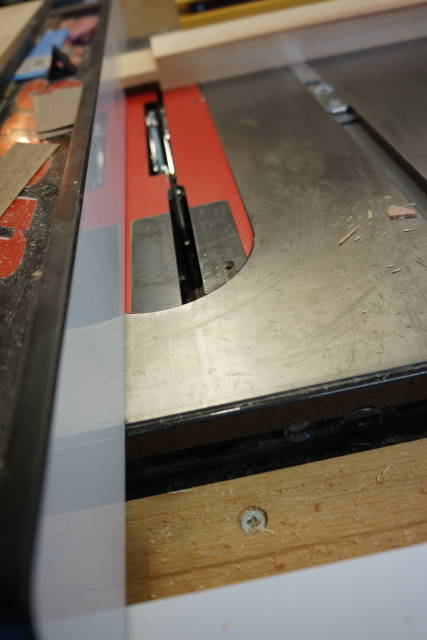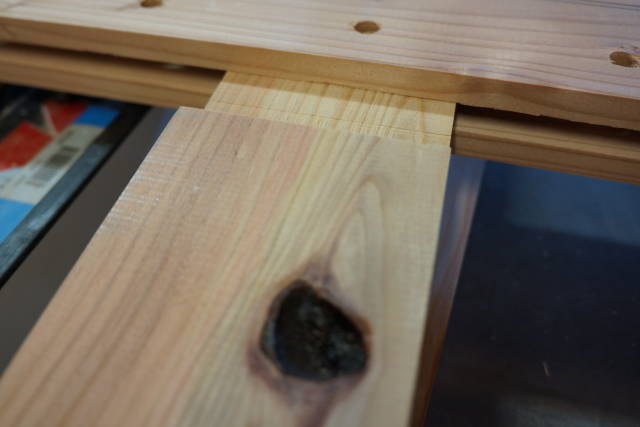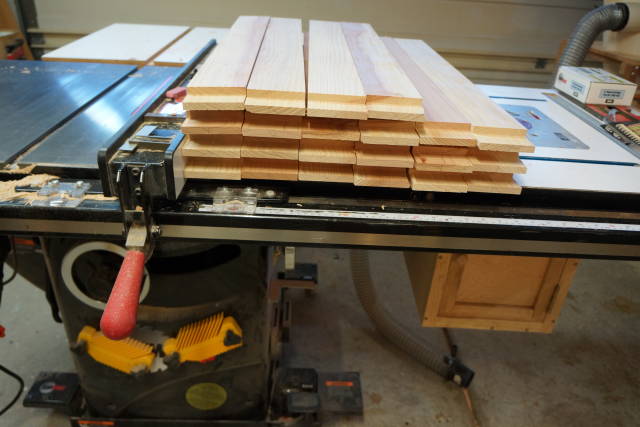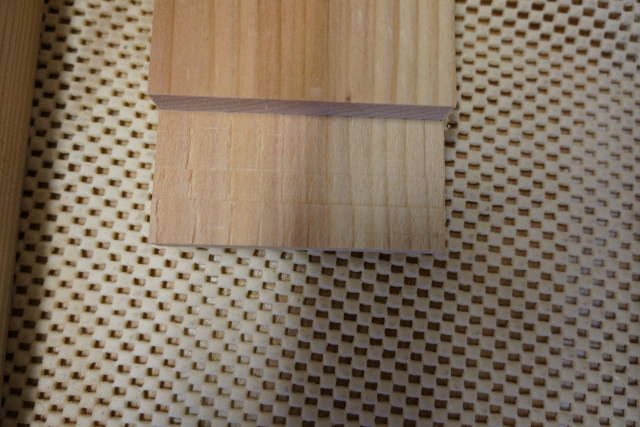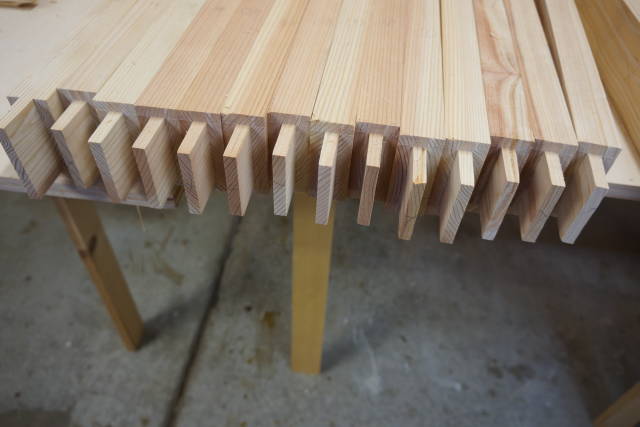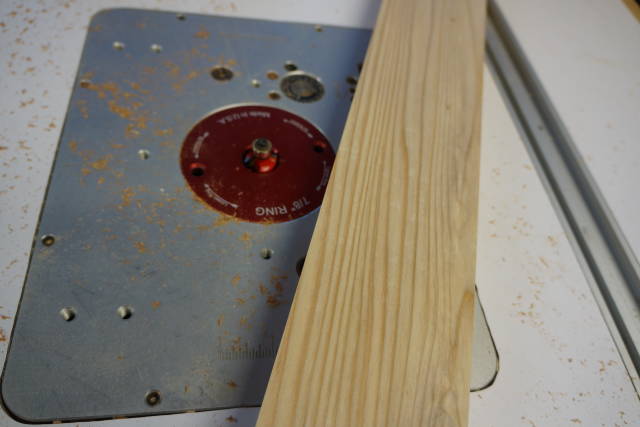 With some 1/8 " spacers to allow for expansion ready, a dry fit.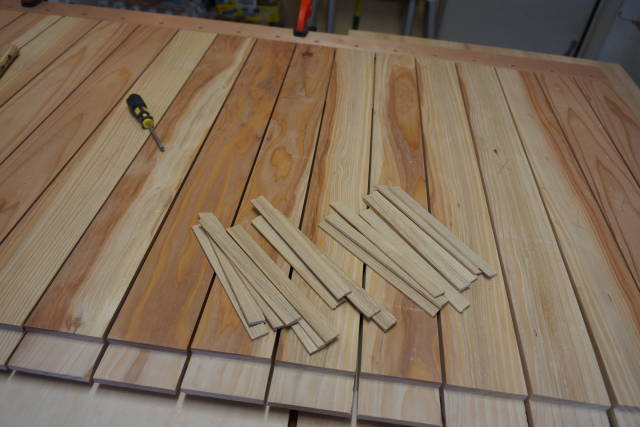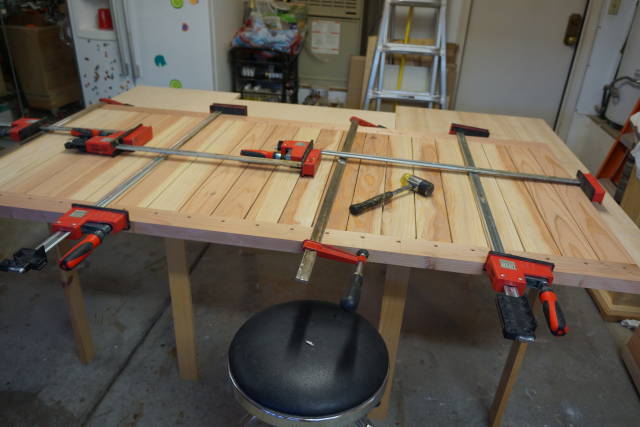 Once it was all clamped I marked where the holes would go on the tenons using the same 3/8 drill bit.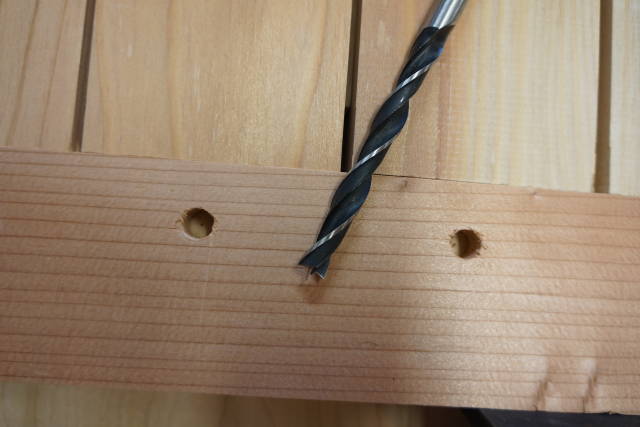 Note the second dot closer to the tenon shoulder. It offset by about 1/16th. That is where the hole will be drilled.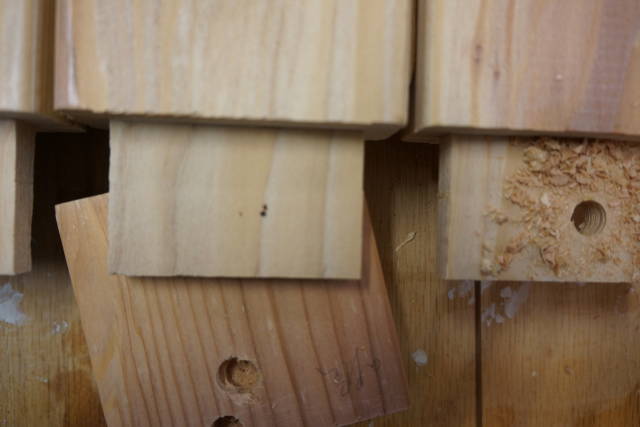 Prepared some dowels and blocks ( I did buy 3/8 dowel rods although I could have made my own)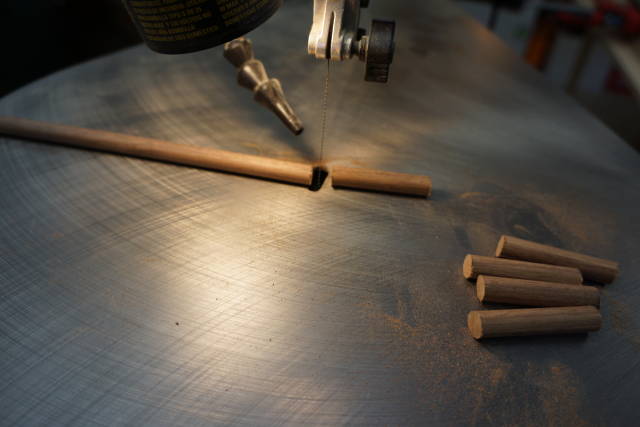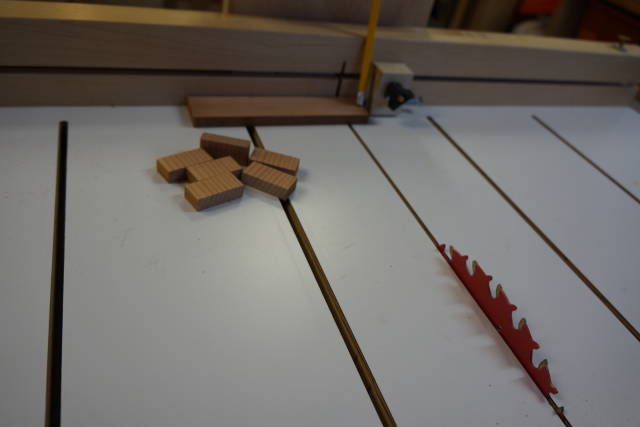 Used a pocket knife to make the pointed part of the dowel. Tedious until my son suggested a "big" pencil sharpener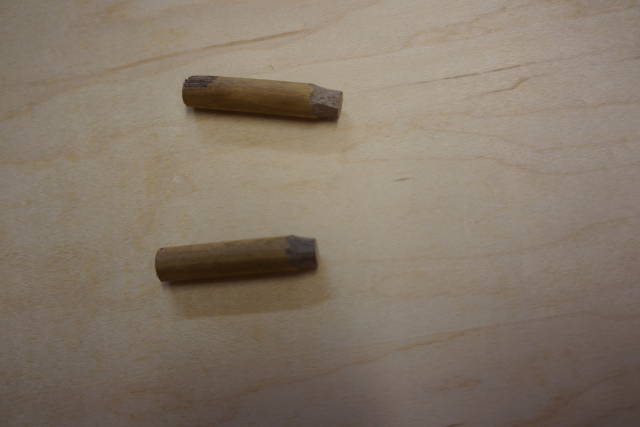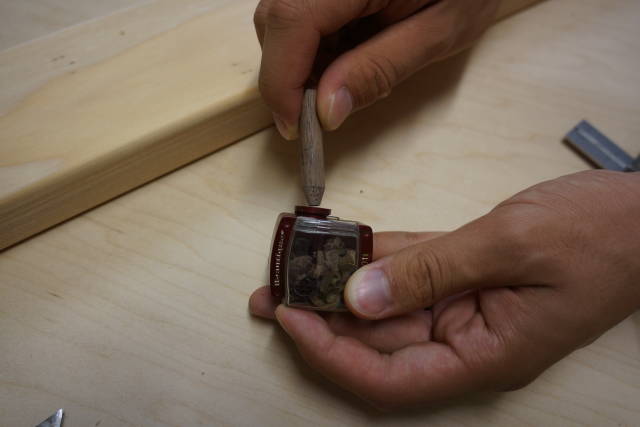 With all the pieces ready I started hammering the dowels. I did apply glue on the cheeks.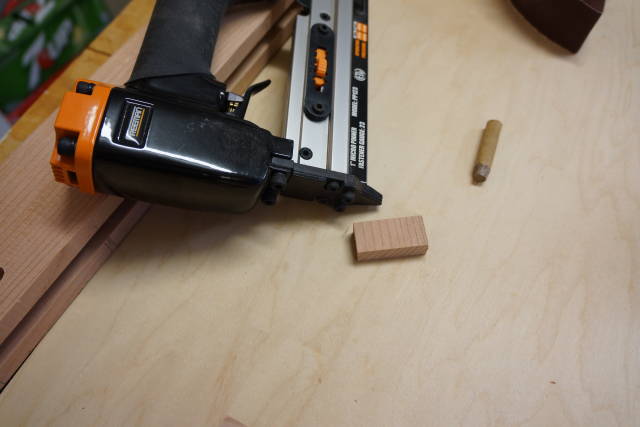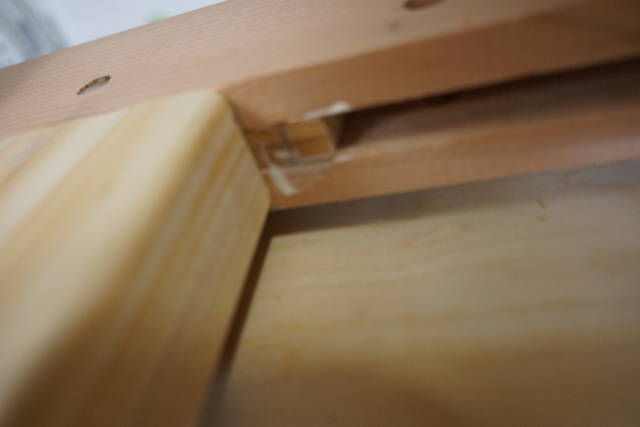 I quickly realized that I am getting some serious tear out on the opposite side. So I made a helper with a 7/16 hole: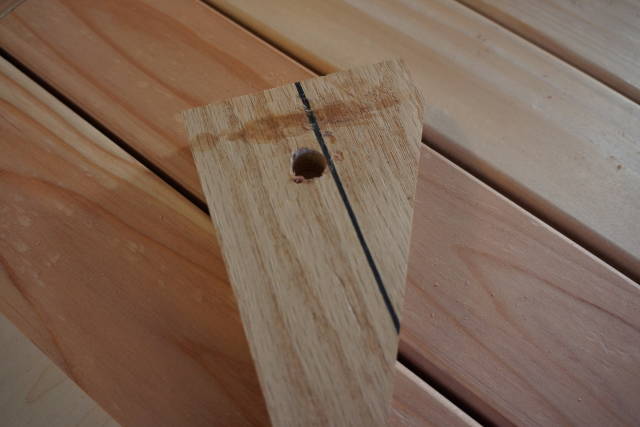 All the pins in: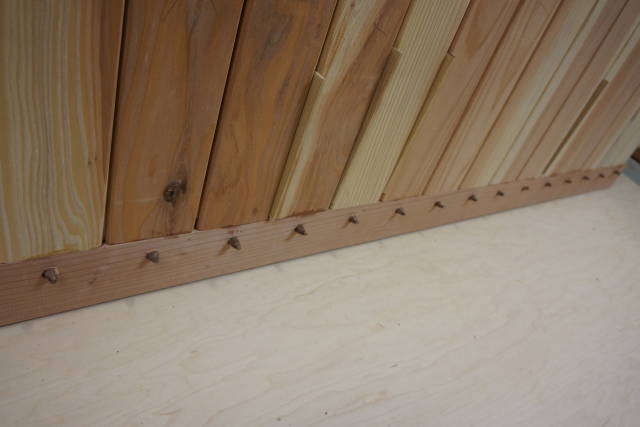 It became apparent tome that the redwood was way too soft and was compressed by the pin on the other side.
Now remember the hole on the rail were drilled on the drill press…

Flush cutting the dowels was much easier with the Japanese saw than my dull flush trim saw.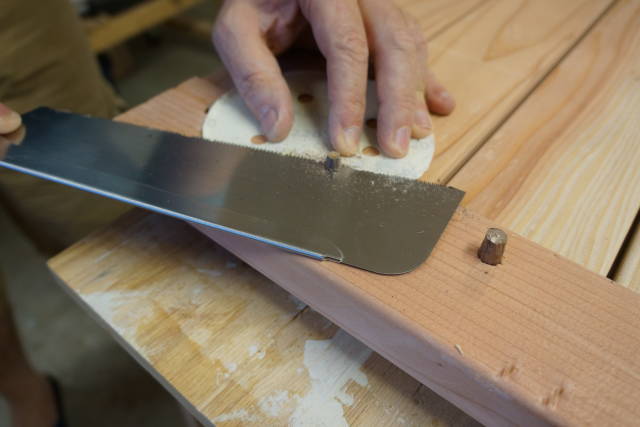 -- Abbas, Castro Valley, CA
View all parts of Picnic Table »