Picnic Table #7: Finishing Up
At the end of blog #6 we left off with the top done.
Here is the top with a couple of coats of spar urethane.
I looked at many finish for outdoor and read many review and posts.
I looked at Cabot timber oil and Epifane that keep popping up. They all need to be refreshed every year or two.
I decided to use the spar urethane I have on hand. The painter used it on the front door and there is plenty left.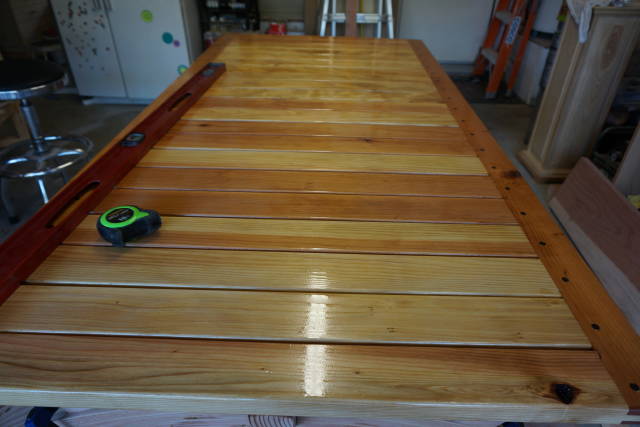 With the top done, I turned my attention to the height of the table. As I mentioned in the previous blog, it is too high.
I need to bring it down to around 30". I gained 2" by reducing the height of the transition piece that sit between the legs and the top.
I also cut the legs. I now have 30.5".
To make sure the transition piece conforms to the leg curvature, I affixed 80 grit PSA sand paper to the leg and rubbed it back and fourth until it was a good fit.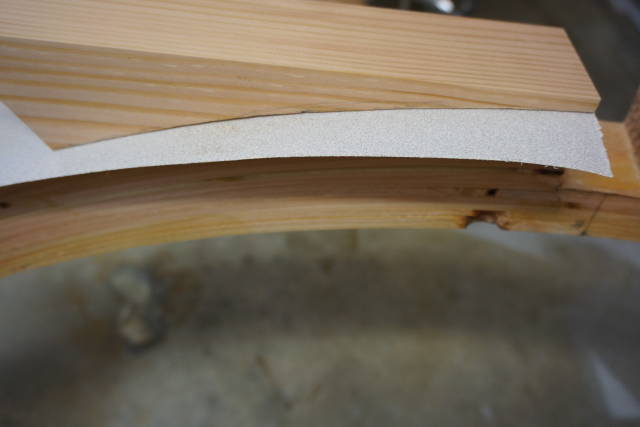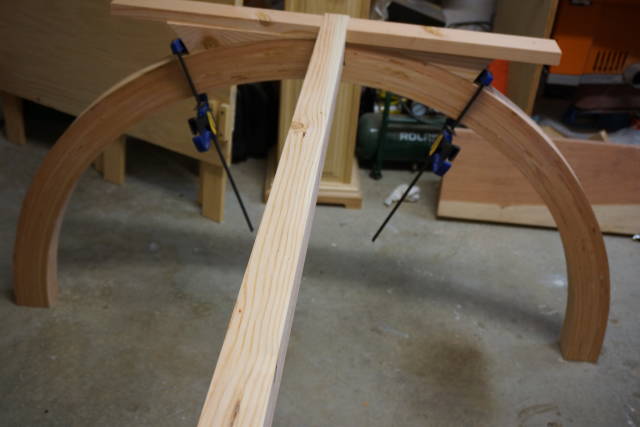 the clamps in the above picture are just to prevent the piece from sliding down.
With the transition pieces done I started working on the block that will help hold the bench. The bench will be sitting at 16" from the ground.
I used the same method with the psa sand paper to make the block fit.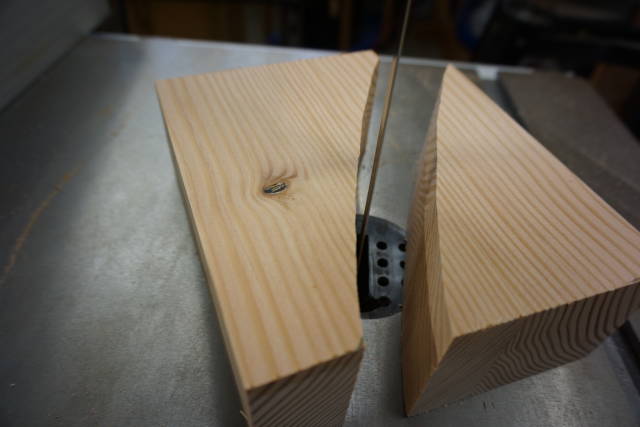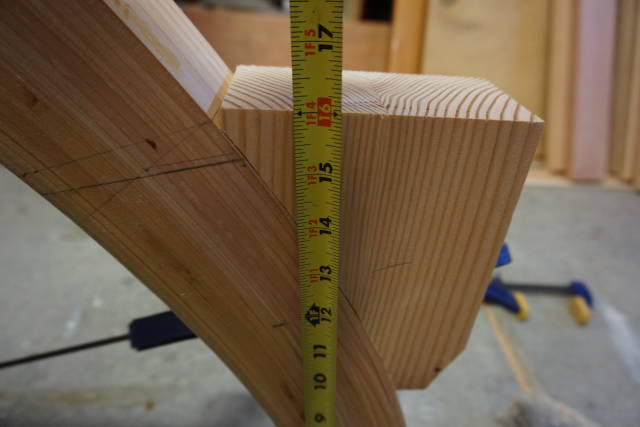 I had hard time trying to clamp those blocks to the curved led. The minute I apply a little pressure, they slide.
Finally I opted with one clamp under the block to support it and painter tape.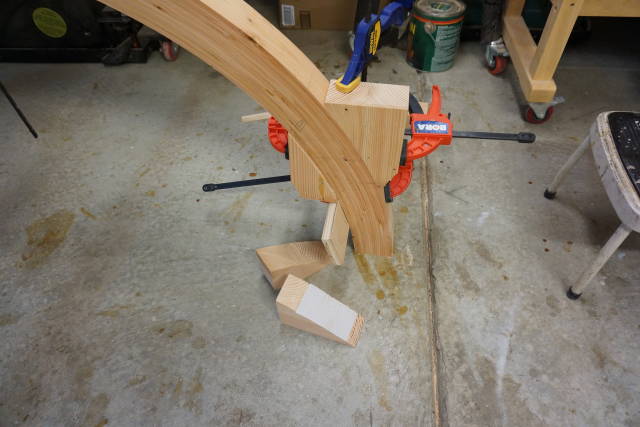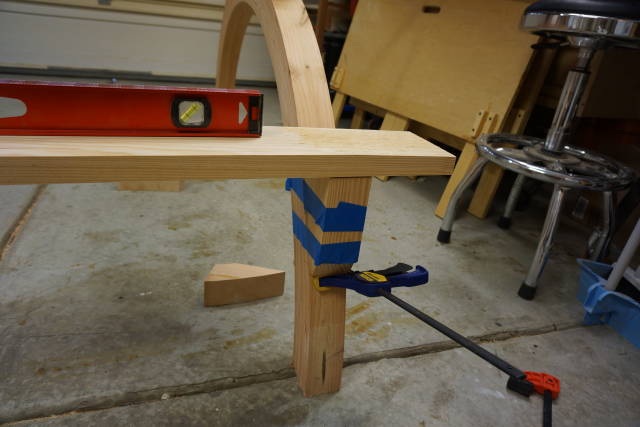 with the block in the right position I drill the holes for the bolts.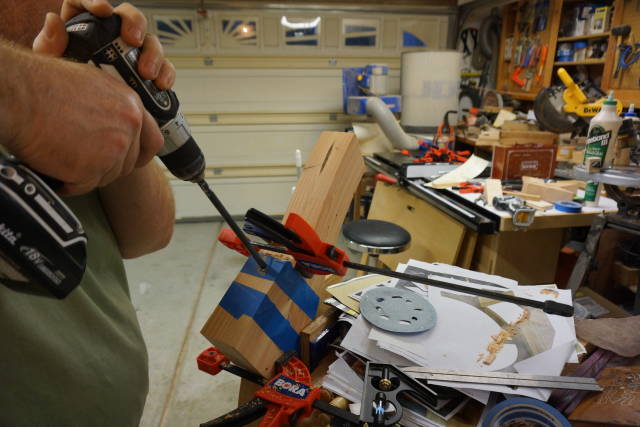 With the bolt there was no more sliding and I could clamp easily.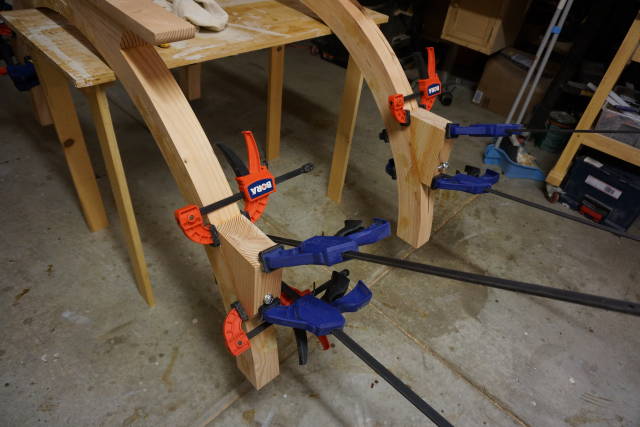 The next step was to prepare the bench top.
I used biscuits to join together 2 pieces of 2×6 that yielded 10.5" for the bench width.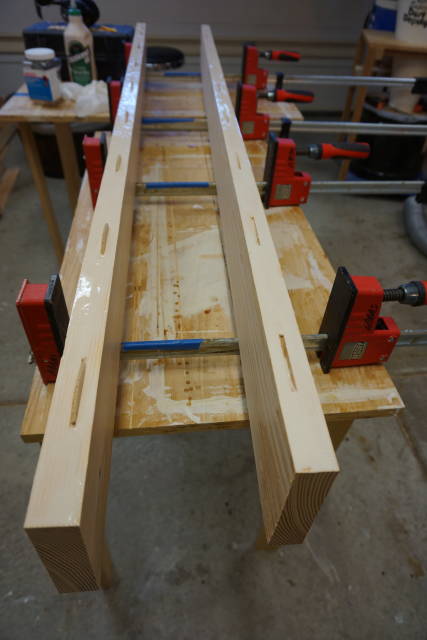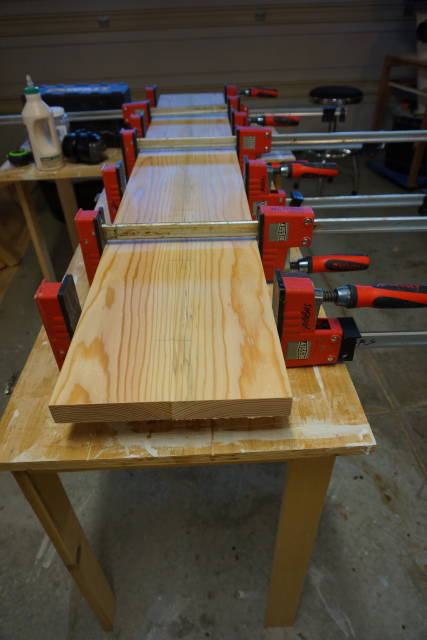 While the glue was drying, I also took this opportunity to glue the top supports.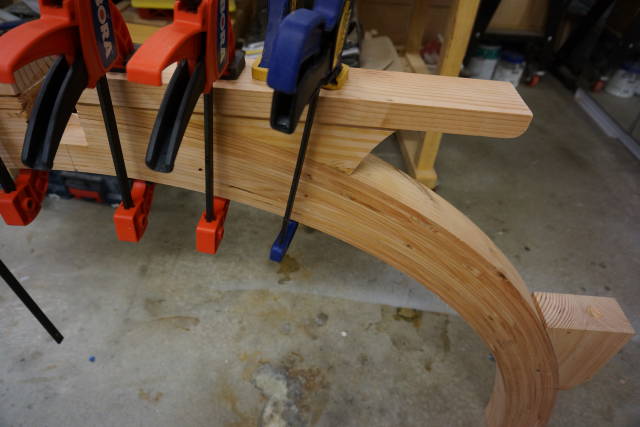 The last thing left was the bench support.
You will notice the bench won't be sitting flat. I decided to incline the bench forward for comfort and to prevent water from sitting there.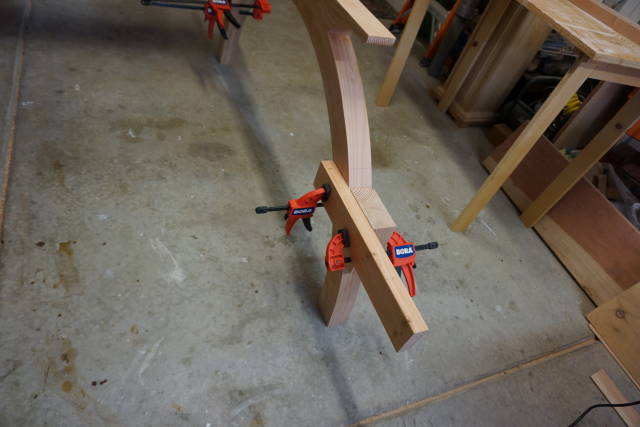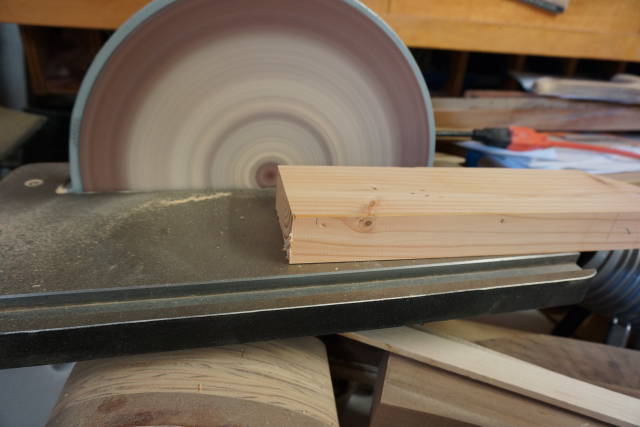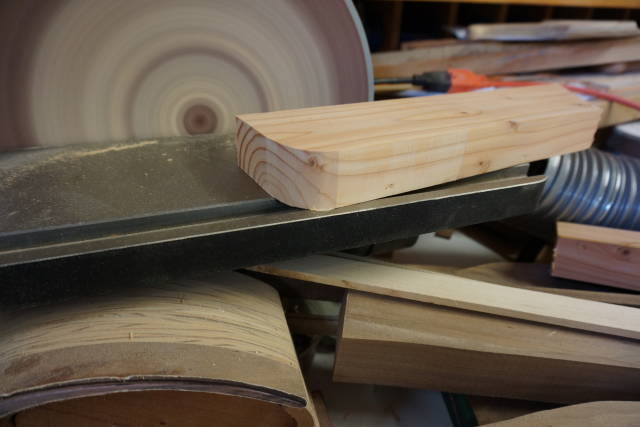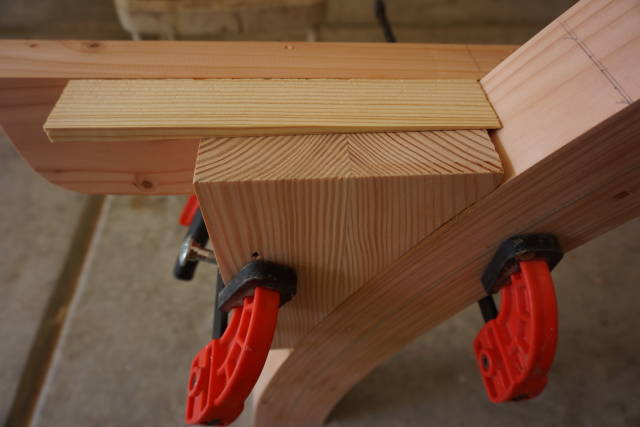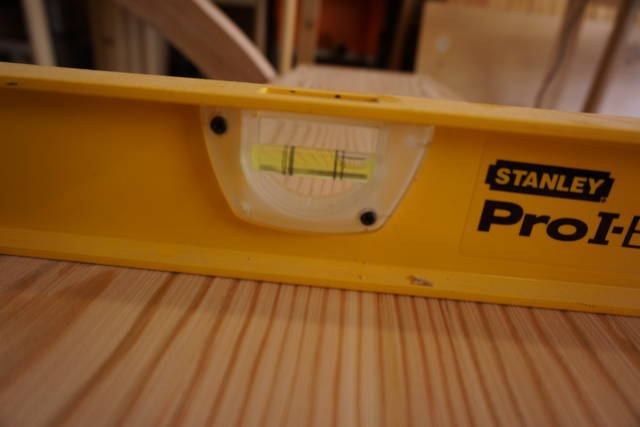 I used lag bolts to attach the bench support to the legs and the blog.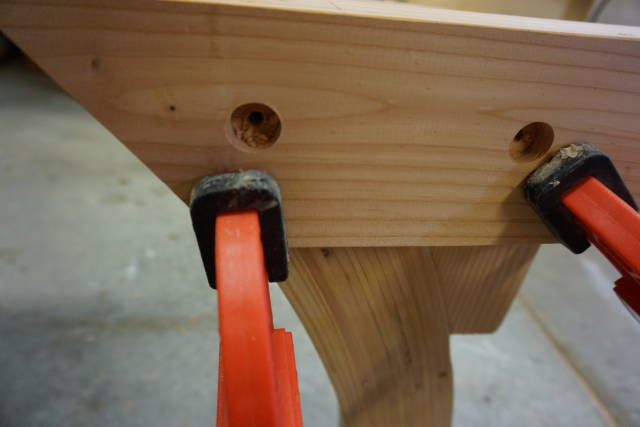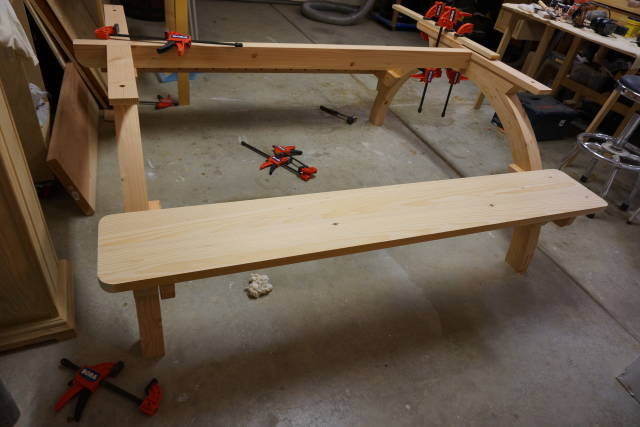 ,
All the pieces are now ready for the final assembly. But first I am going to sand and pre-finish some parts that will not receive any glue.
This ends this series of blogs. The next post will be the finish project.
-- Abbas, Castro Valley, CA
Part 6: The Top
Part 7: Finishing Up
View all parts of Picnic Table »