Coffe Table #2: Cutting the Template
In this installment of the blog I will be cutting the template. The rib cage will depend on it.
I used my home made beam compass to layout my arcs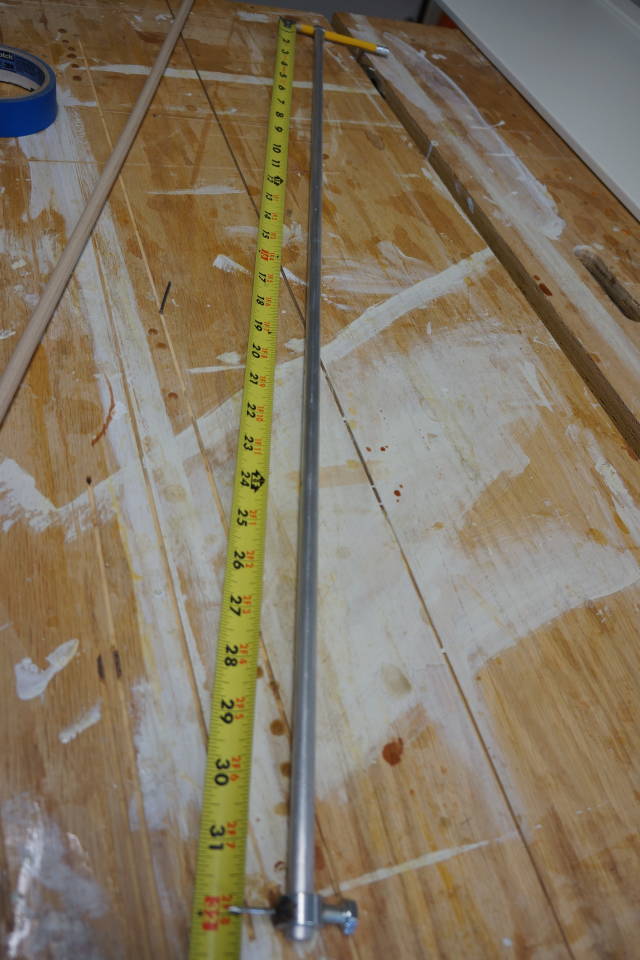 I am using an old Ikea closet door for template. That's the longest 1/2 MDF I have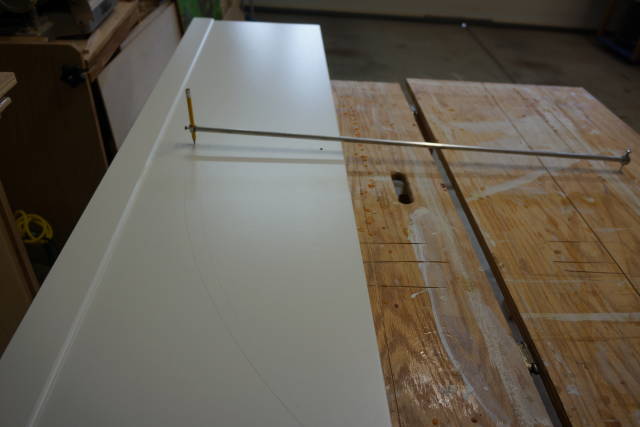 We need 2 important lines:
-The center line
and
-The perpendicular line that will intersect the arches to determine the height at 15"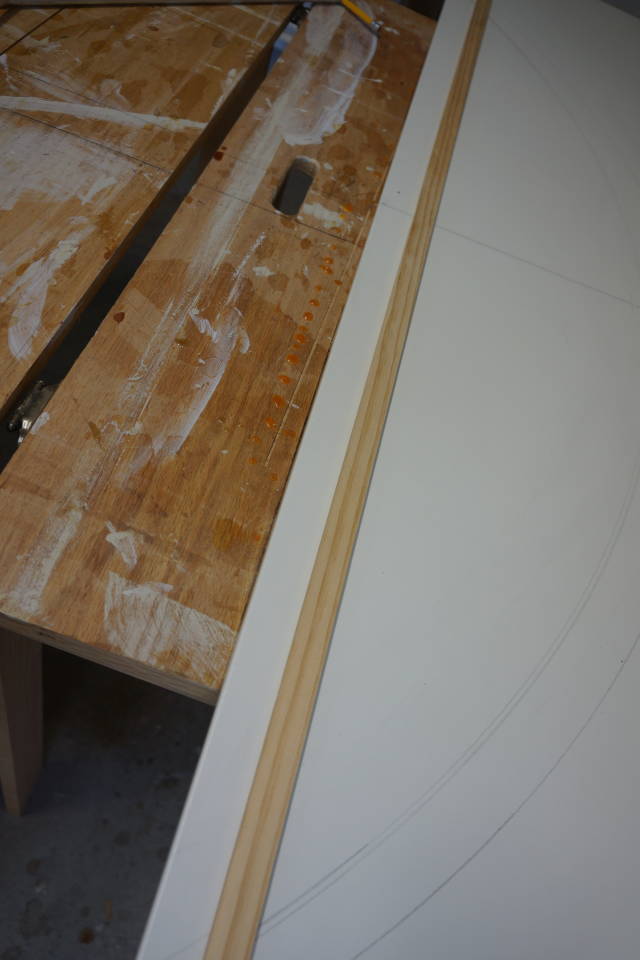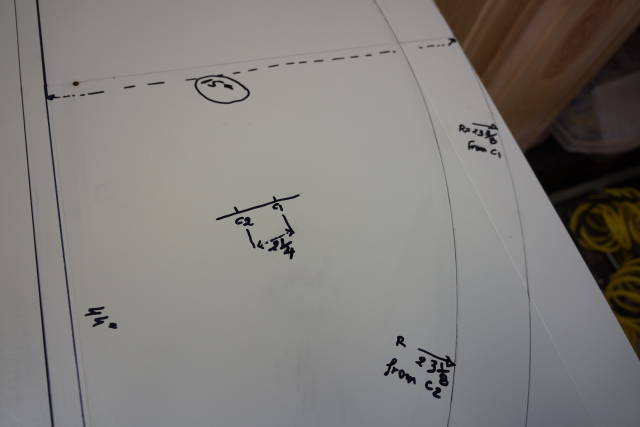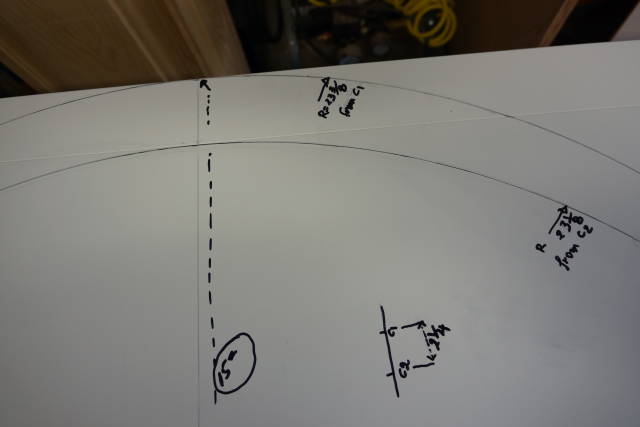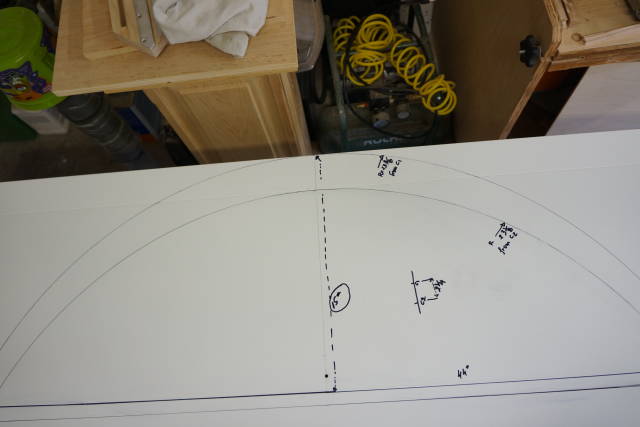 I also needed to cut the arcs on the band saw using my circle cutting jig.
Since the centers are located off the MDF board I need to attach the MDF board onto a larger carrier piece. And old Thomas the tank engine was very useful here :)
Please note that I also trimmed the end of the door that are not needed so that it will be easier to maneuver on the band saw.
I also enlisted the help of my son to assist in hold the board since it is rather large and exceed the band saw table a bit. He also to took some pictures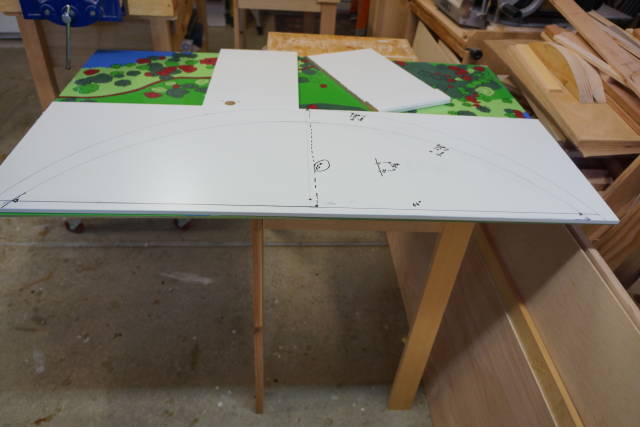 I drew a line perpendicular to the edge of the carrier board somewhere close to the middle

Then I attached the MDF "door" onto the carrier with double sided tape making sure the center line on the door matches the line on the carrier board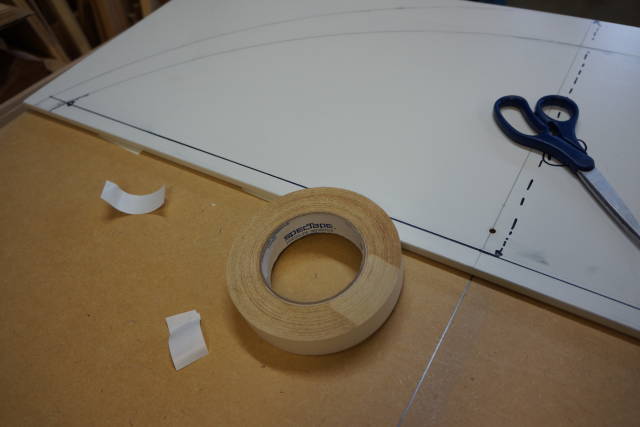 I located C1 and C2, the center of the two arches and drill 1/16 holes. Those holes will be used on the circle cutting jig for the center pin.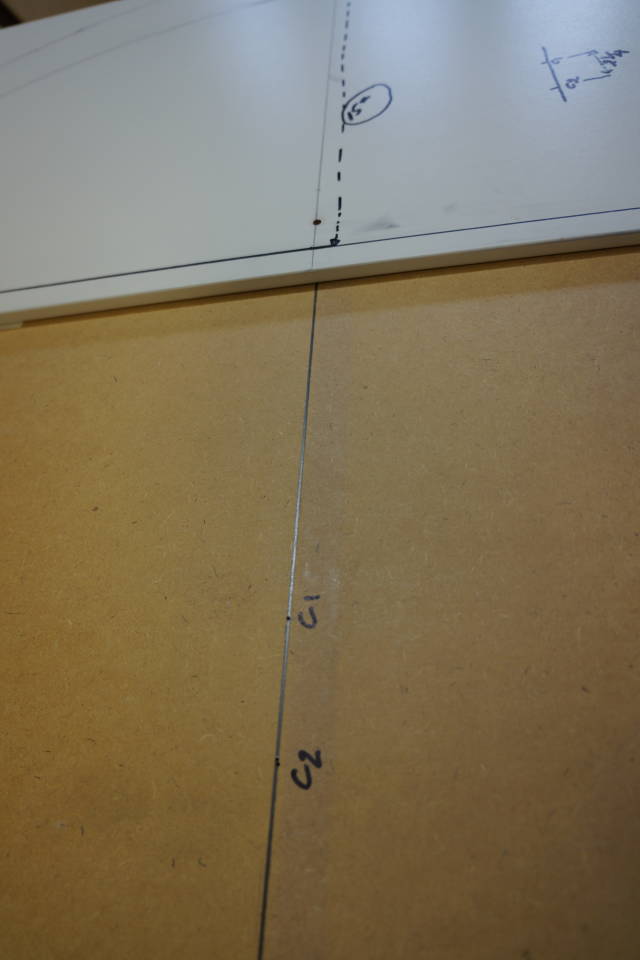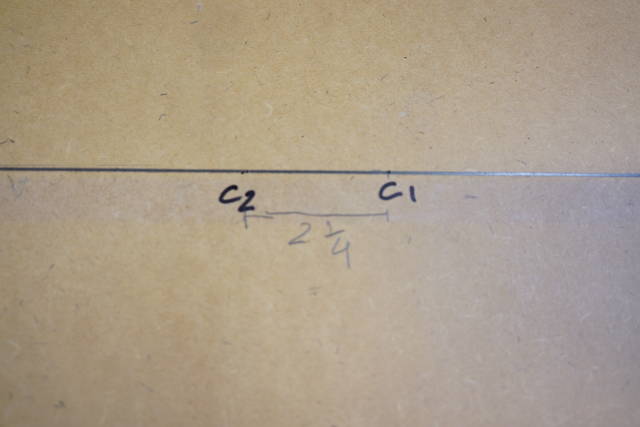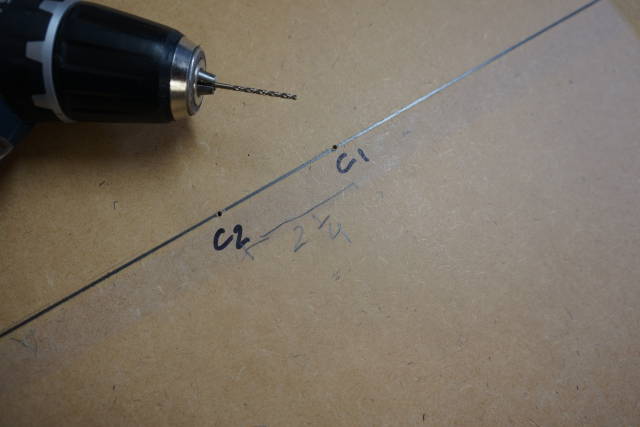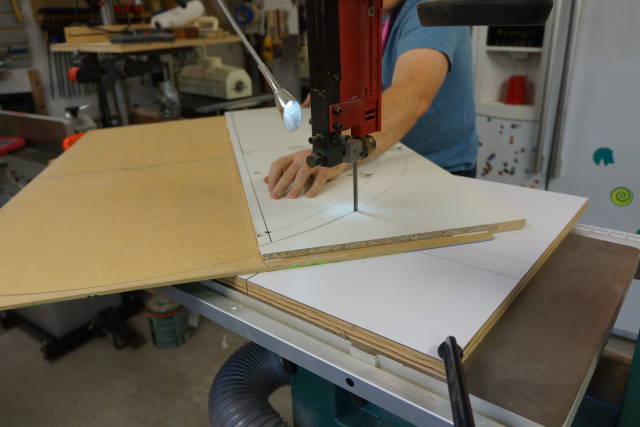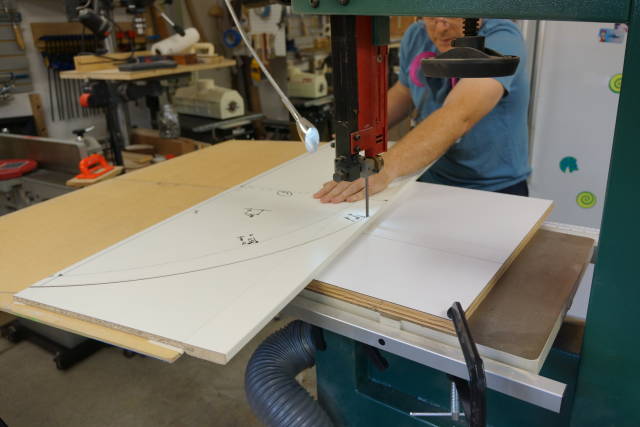 Notice I still have 2 line markings at the template ends were the line intersected the arcs. it will be used for trimming later.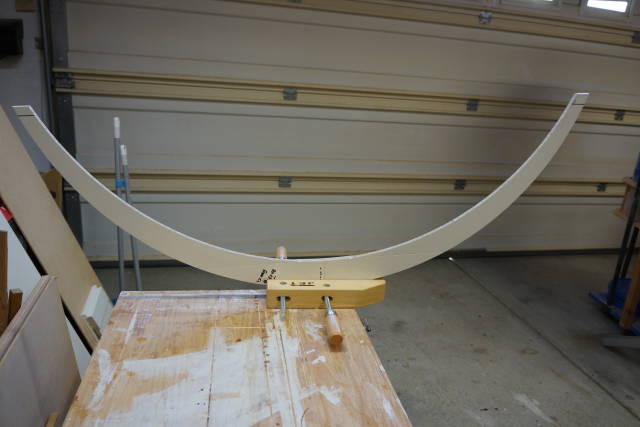 I did not realize Ikea sells paper… The might be a problem during pattern routing. I will have to remember to take it easy and not apply too much pressure against the bearing.(which I should not do anyway)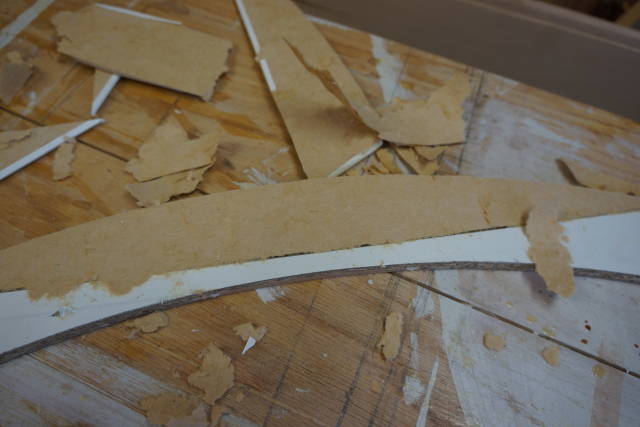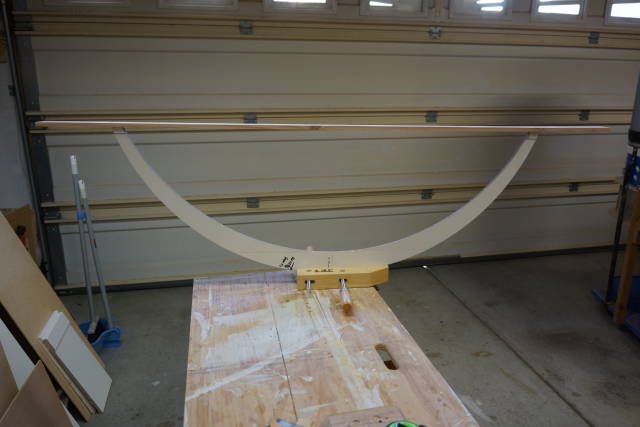 I trimmed the ends of the template with my long sled. the cut was along the left over marking. It should not be a disaster if the marking were not perfectly aligned s. Close enough is good.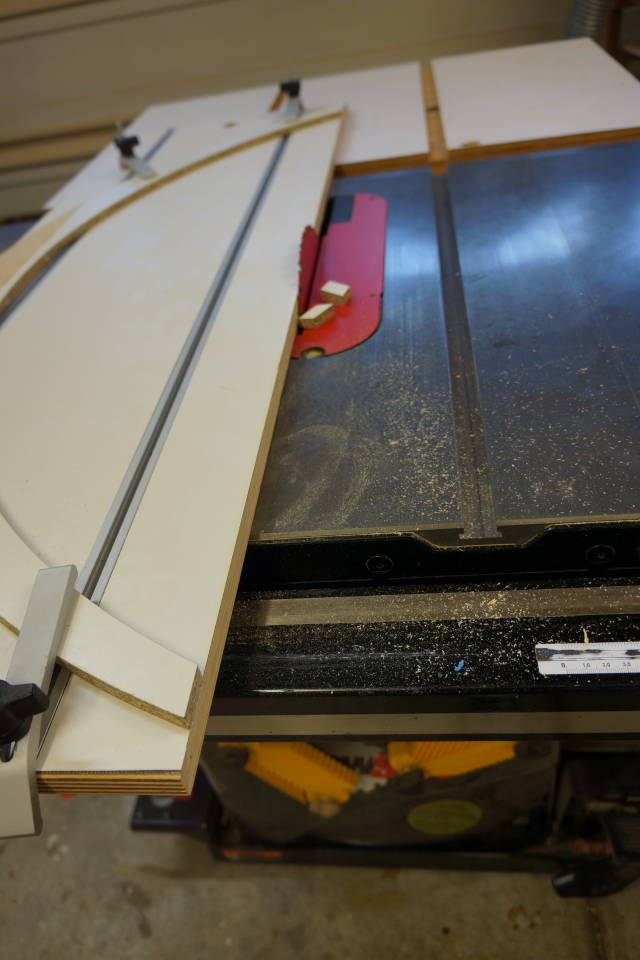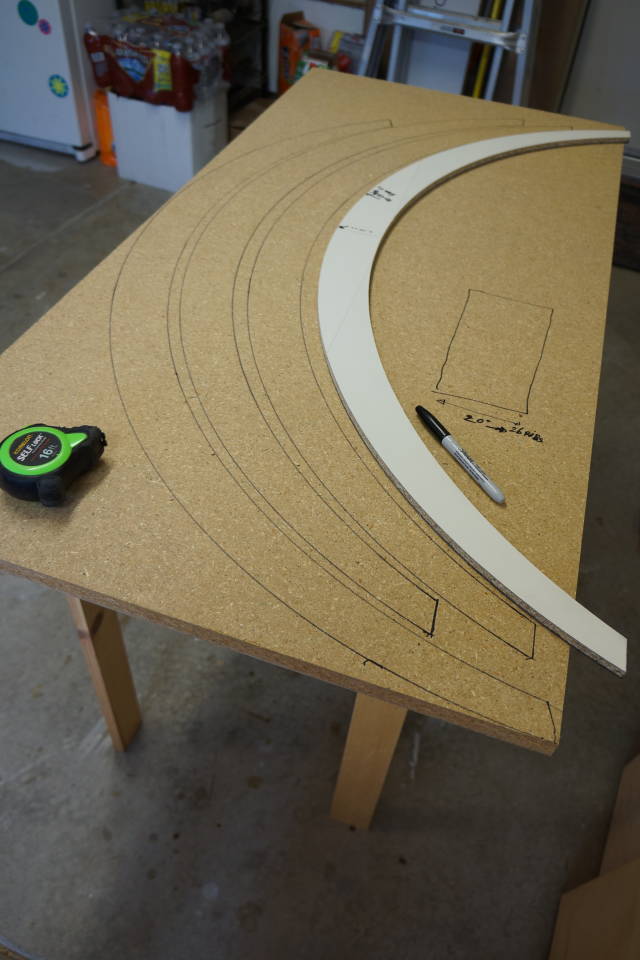 -- Abbas, Castro Valley, CA
View all parts of Coffe Table »