Learning veneer #5: Better Miters
I feel I am getting a little better at it.
I noticed my miter were problematic because of the way I was using the veneer saw /scalpel to do the cut. I was holding it at an angle to the right. I was effectively putting a bevel to the piece.
Also with the knife, as I was cutting and getting closer to my body, I would actually cut away from the ruler towards the right.
The other thing I noticed is my ruler moved during the cut. it happens when the knife get closer to the finger holding the ruler. Instinctively I moved my hand and the ruler shifts a little.
I am also wasting a ton of glue as I am putting to much on. From the original 5 pounds I bought I am doing to about 3… I need to feel the glue.
I will get the hang of it with practice.
The gap in the center middle square is due to a bad estimation of the veneer overlap.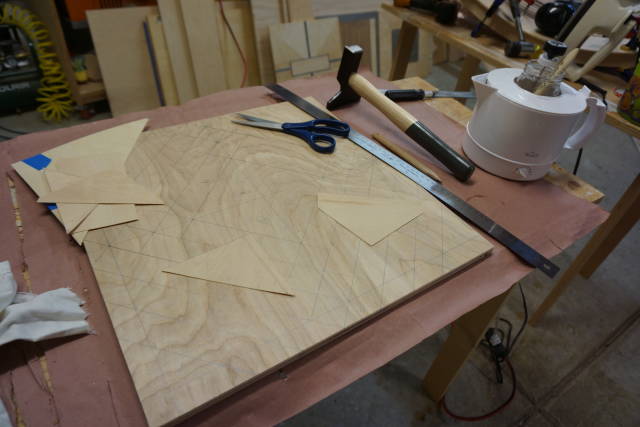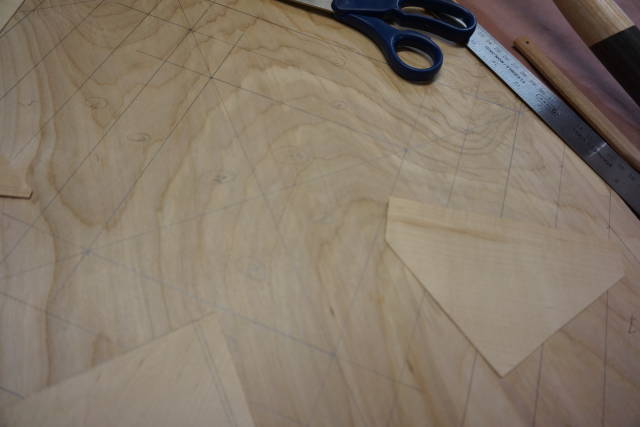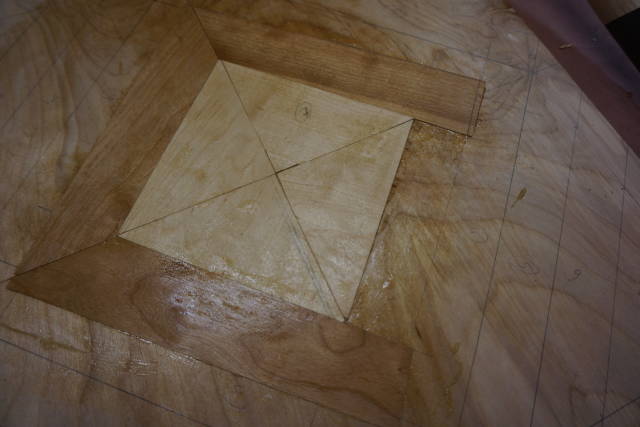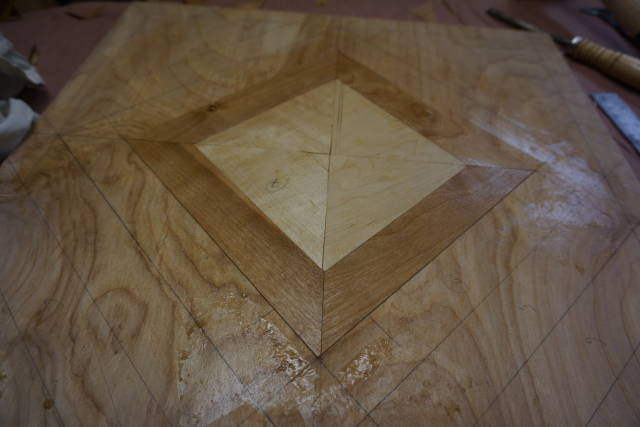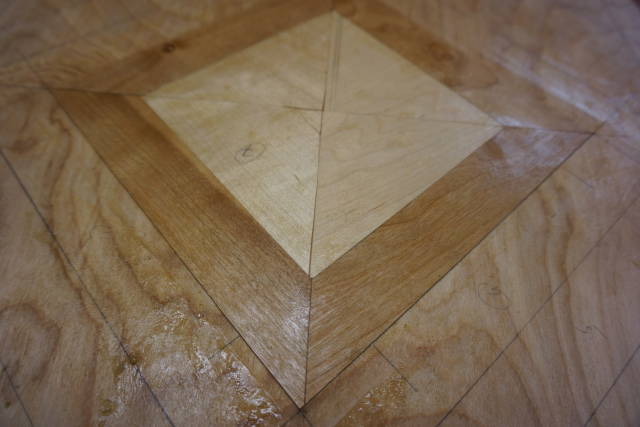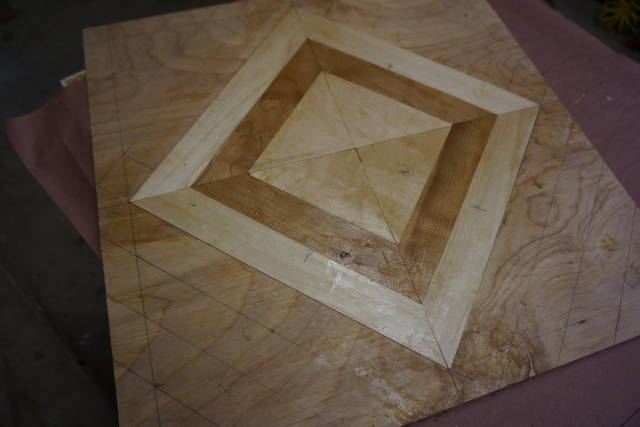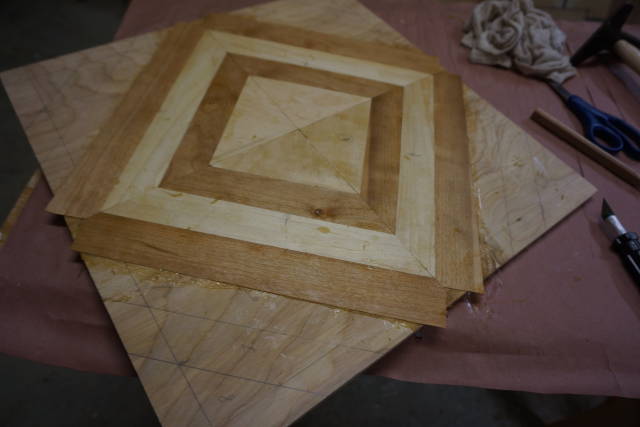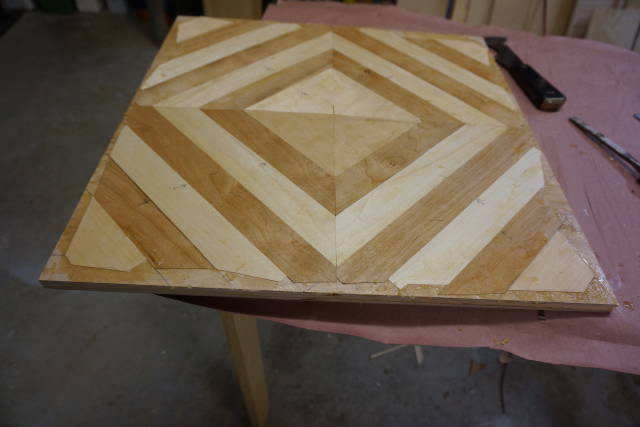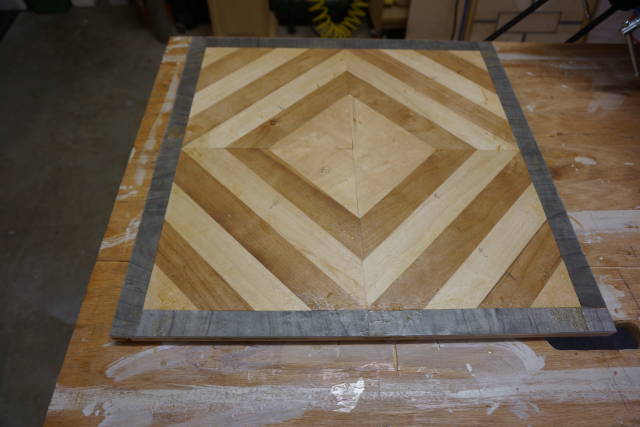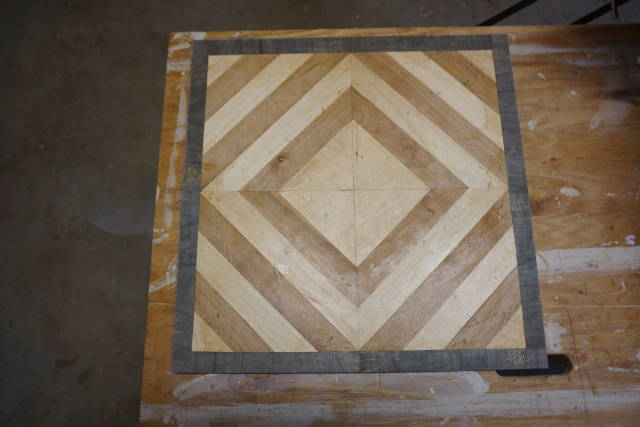 I cut the outer gray band across the grain to save veneer.
2 problems happened with that.
-The veneer expanded and started to have small bumps/ripples.
In the middle where the 2 pieces joined they actually pushed on each over like a reverse v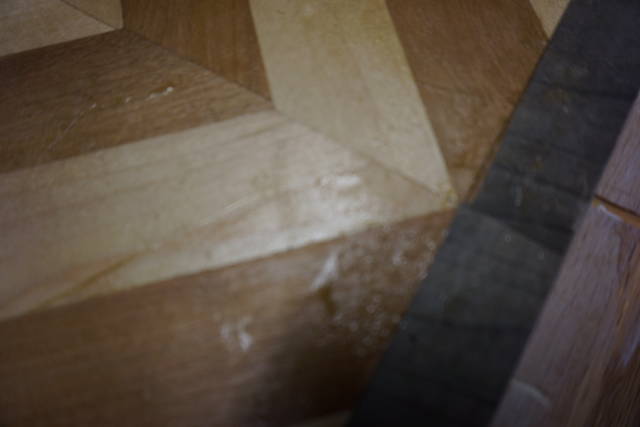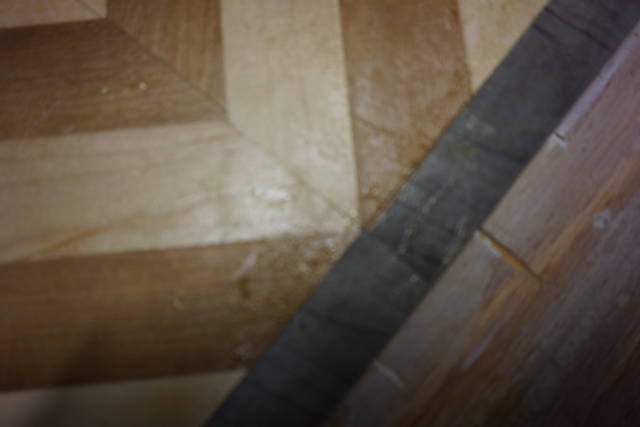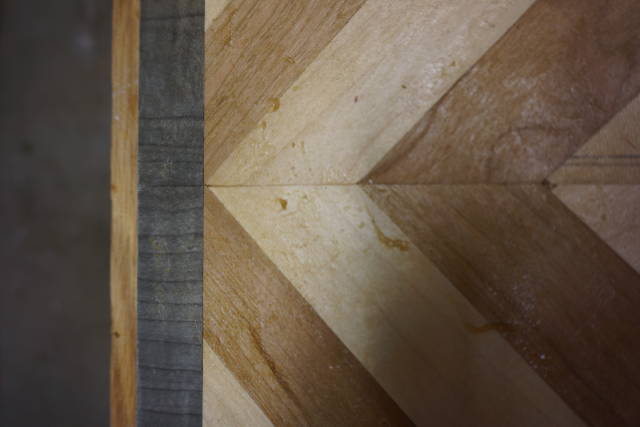 -- Abbas, Castro Valley, CA
View all parts of Learning veneer »