Coffe Table #6: Installing the 1/8 Ply
In the 5th installment of this blog I glued up the 1/4 inch Ply.
Now it's time to install the 1/8 ply.
I finally found a local source for bendy Ply. The call it wobbly ply. They have 1/8 and 3/8 only.
I picked up a couple and rolled them up in my car for the ride home. That stuff bends effortlessly .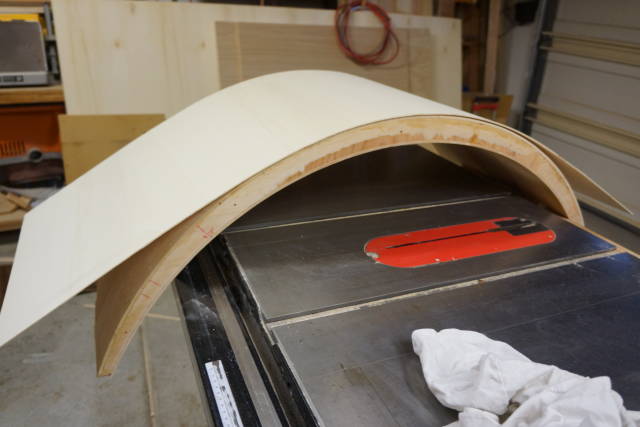 I decided to glue it using contact cement as no clamps would be needed and it will be much faster.
I used a roller and applied it on both sides making sure I have full coverage.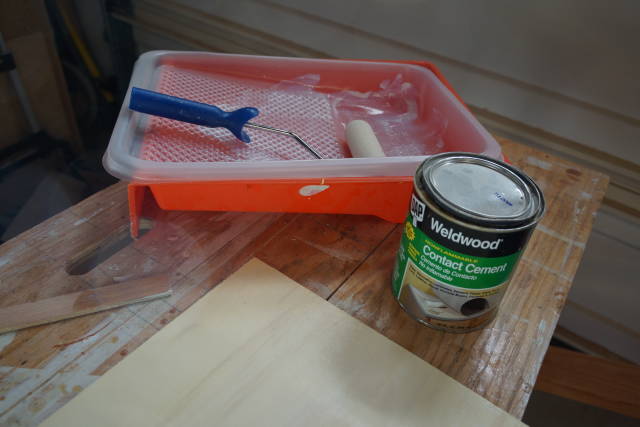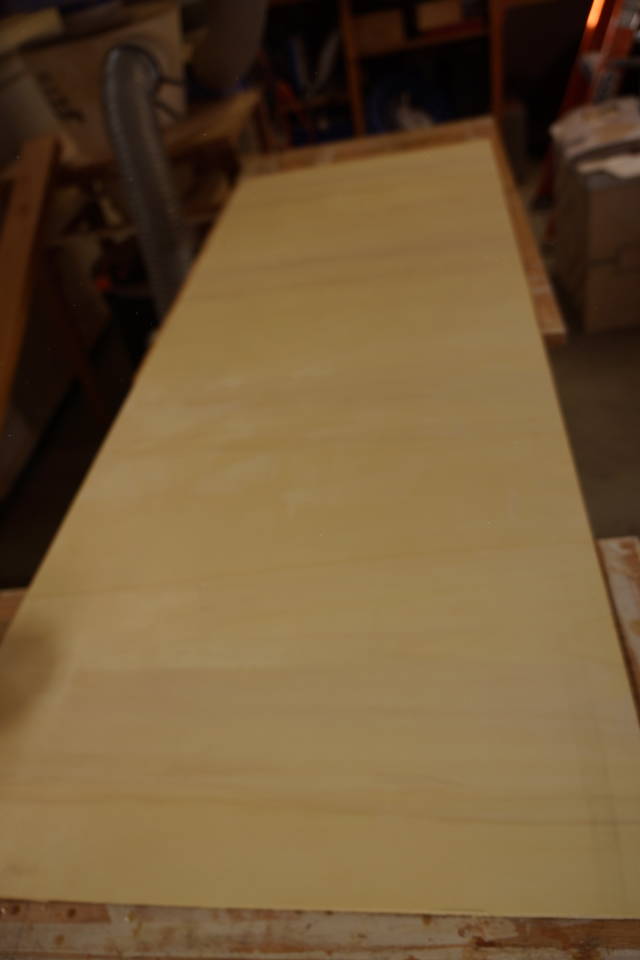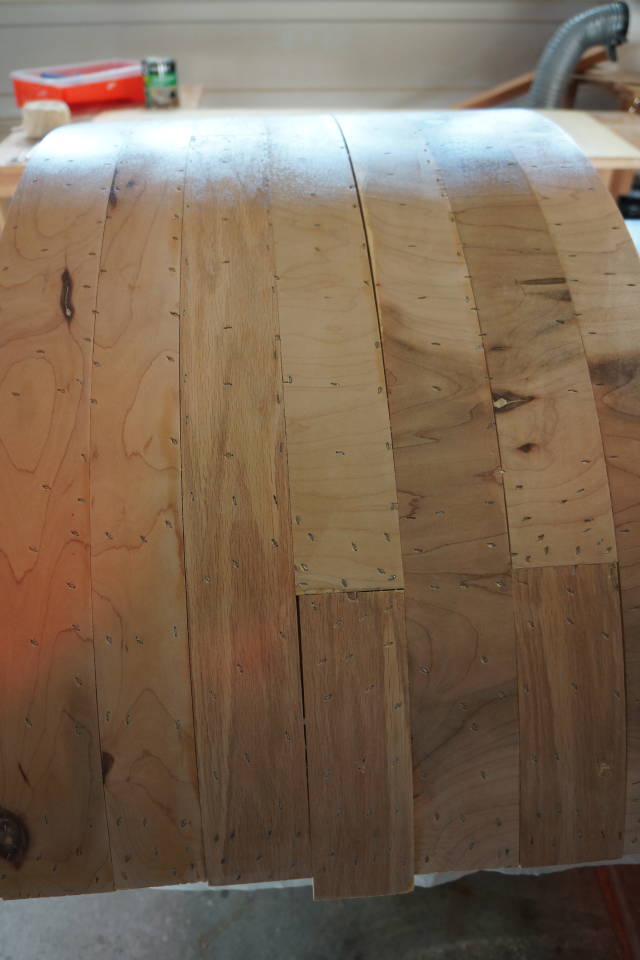 After about 20mn at 66 degree farenheit It was tacky and ready for glue up.
Since I am working on a curved form, I could not just lay the ply on rods and position it for rolling. So I thought of the best idea of my life(:-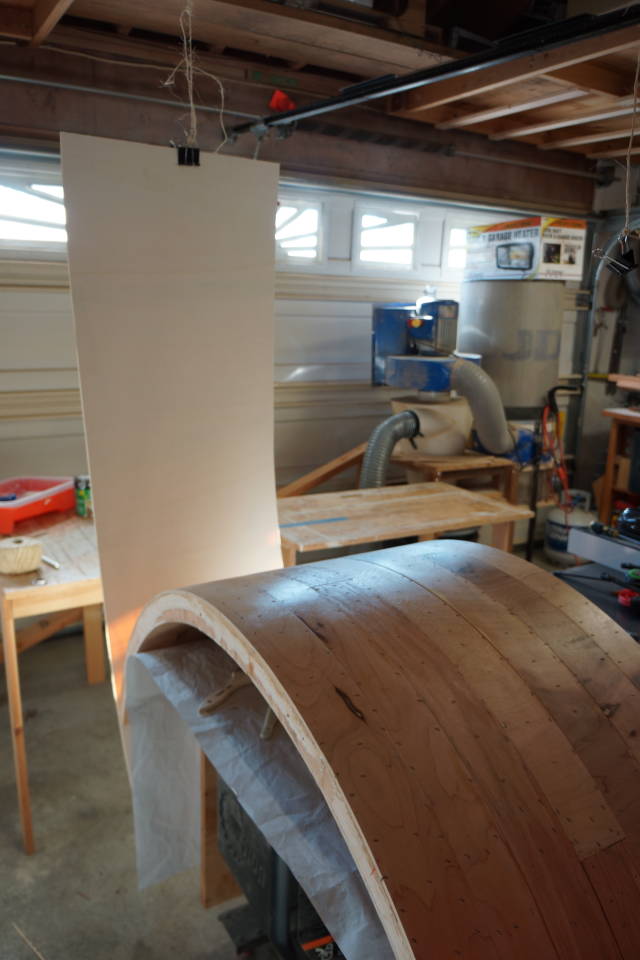 Well I was short on one end and crooked too…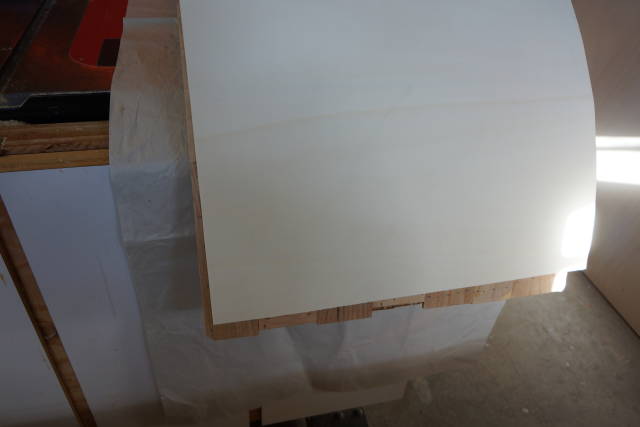 Strait on one side and Crooked on the other, that means I have more problems.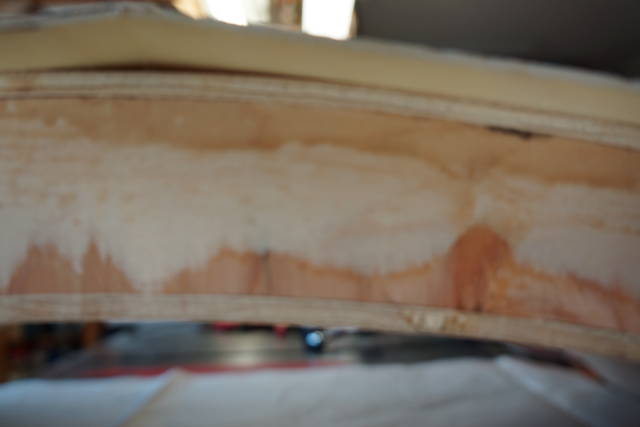 Lucky these problems are easy to fix. I slit the bump with a knife and rolled down. I also glued 2 thin strip to correct the other side.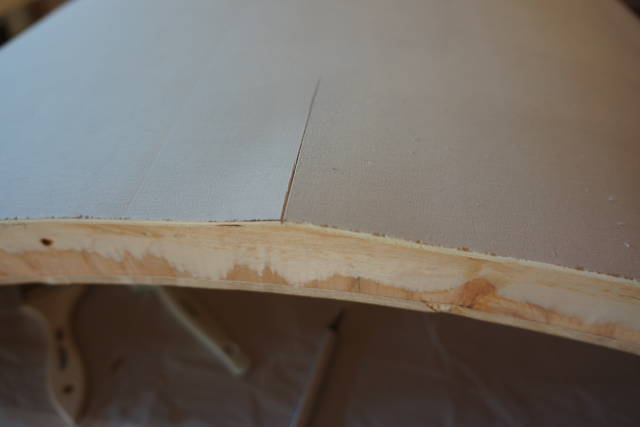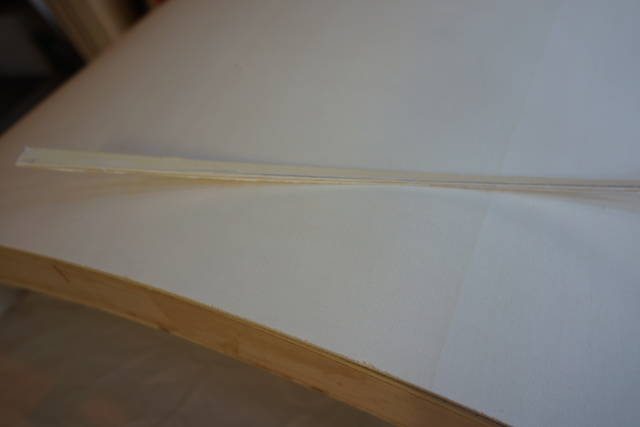 for the concave side I figured a better idea: different kind of clamps.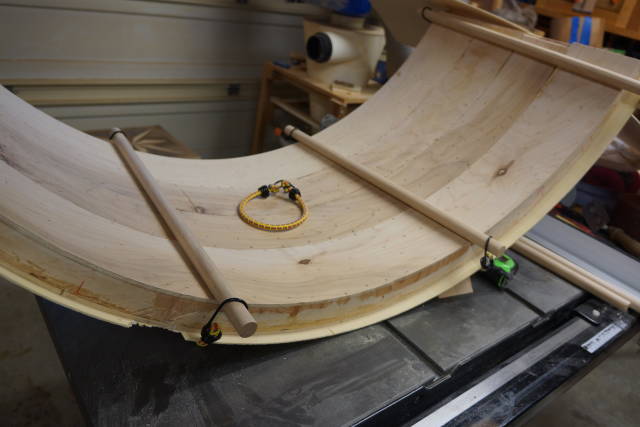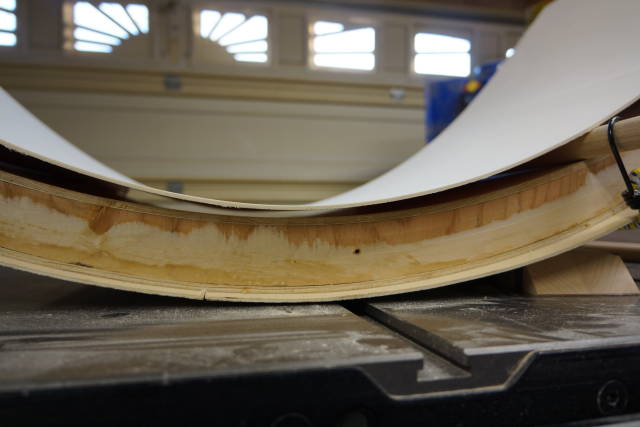 Once it was all laminated I move to find the center again. I let it rock to a stop and measure to the contact point. A little over 22" almost right on. I will redo this exercise after I trim the ends.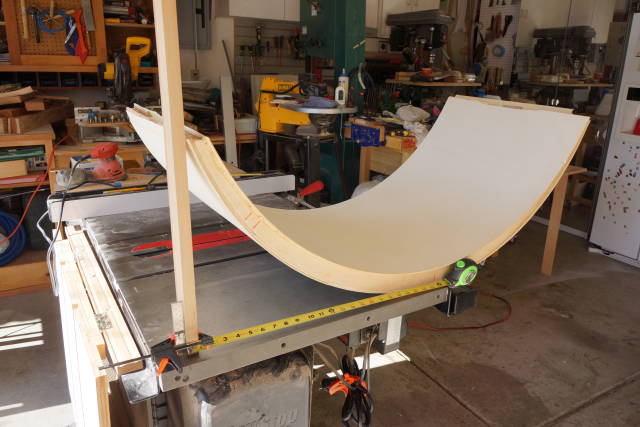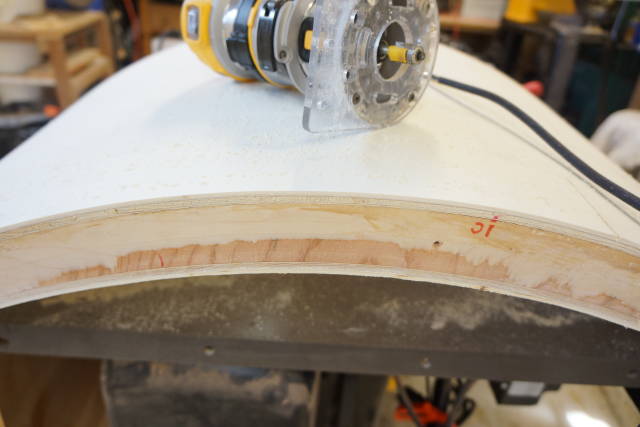 Sanded the edges a little.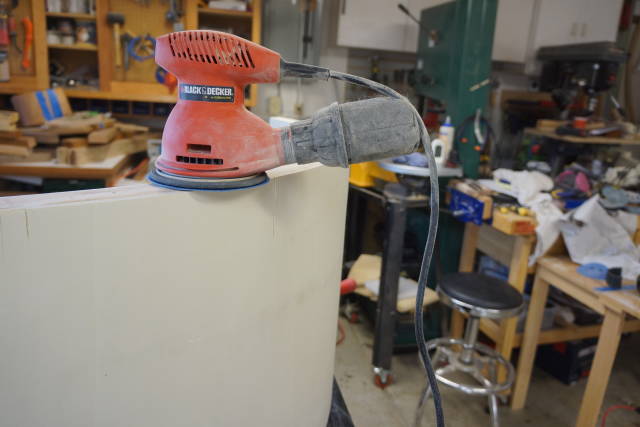 Now I am ready to trim the ends.
It became quickly apparent that my long sled is not going to cut it.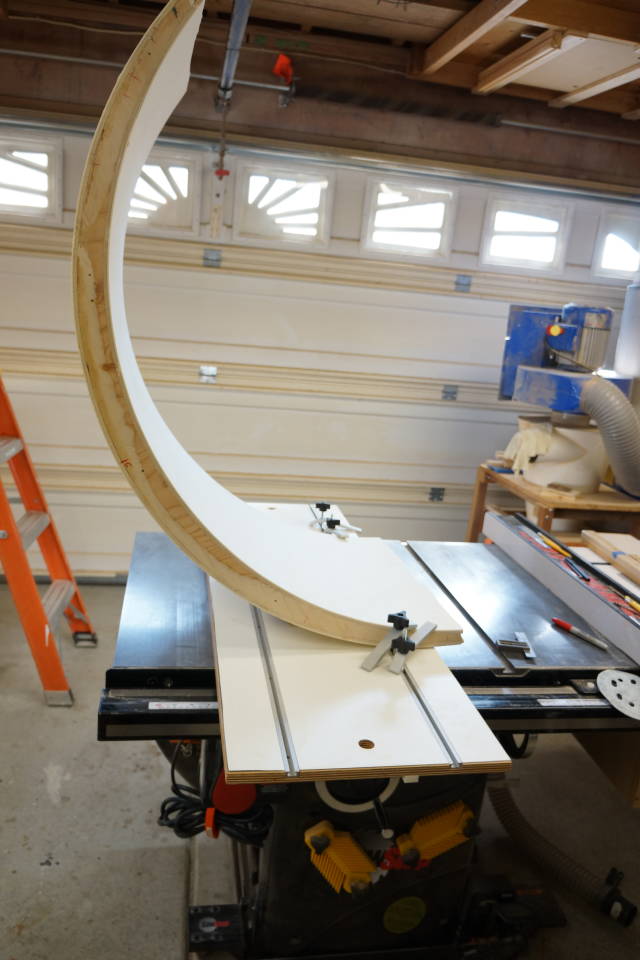 I had to build a quick sled to cut those ends safely.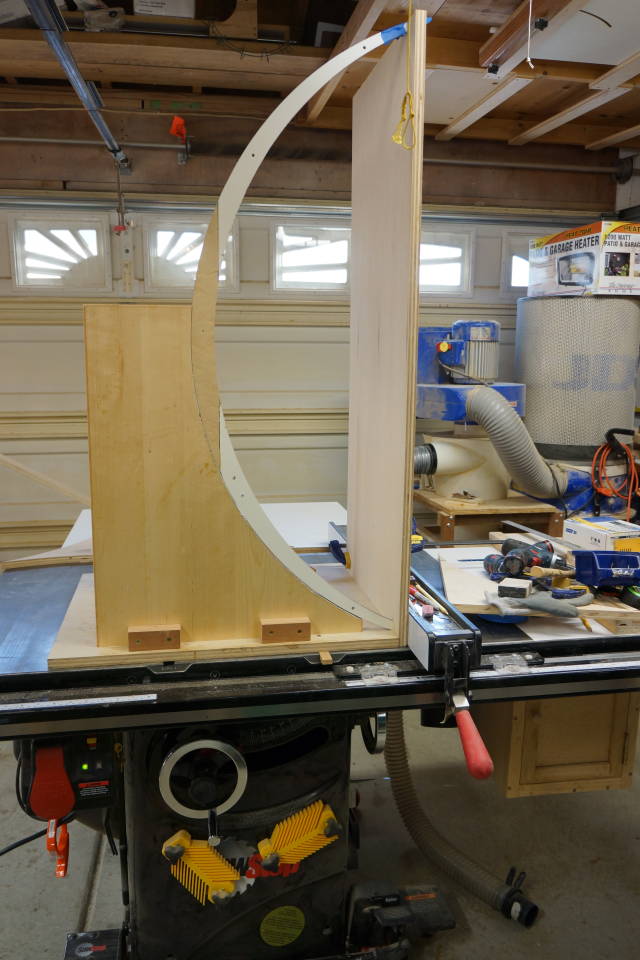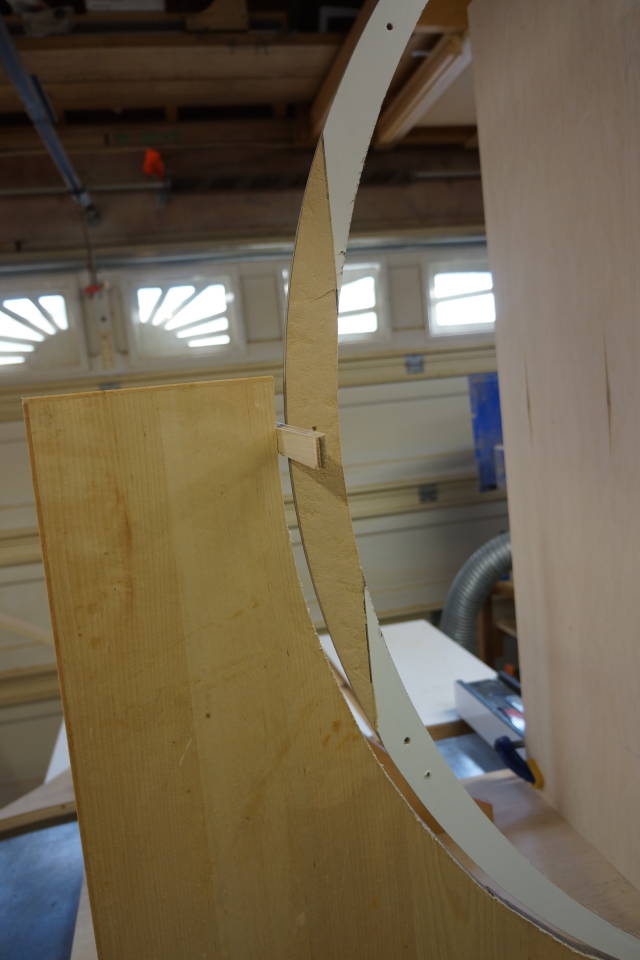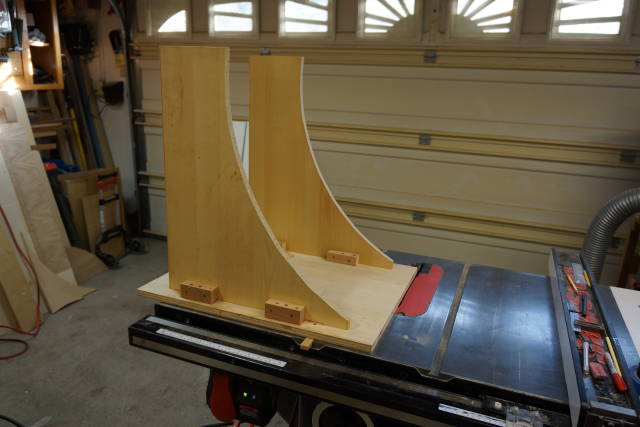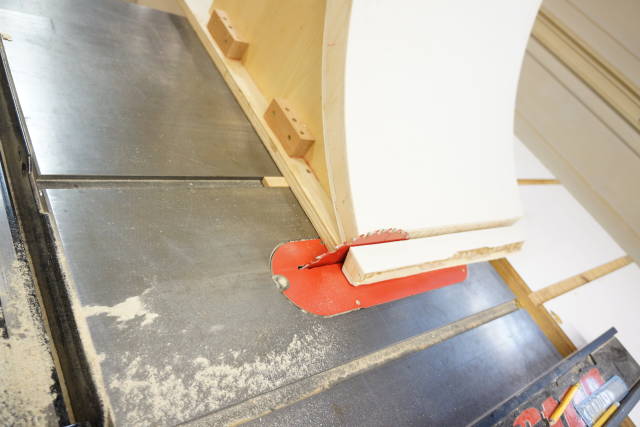 Well it was heavy so when I started pushing very slowly ( remember the staples and nail, lots of them. fireworks)
It jerked a little.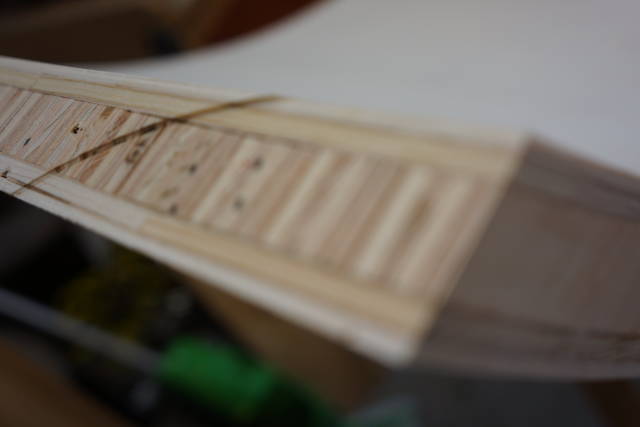 I decided to cut 1/16 more to avoid the extra sanding. before I did that, I remembered I still had some TopCote.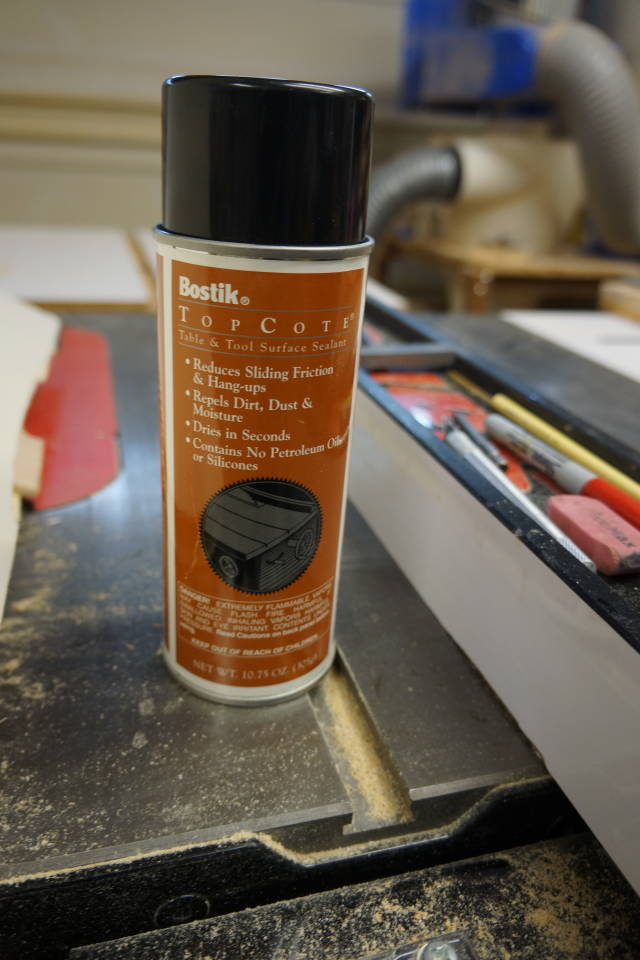 Sprayed some on the table saw top and what a difference. Now I could push with only one hand.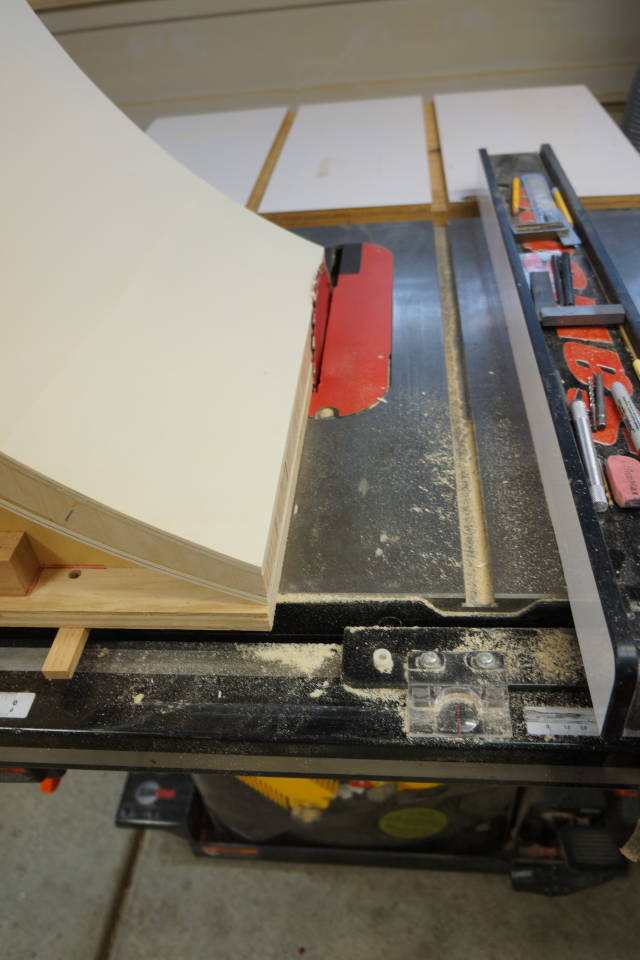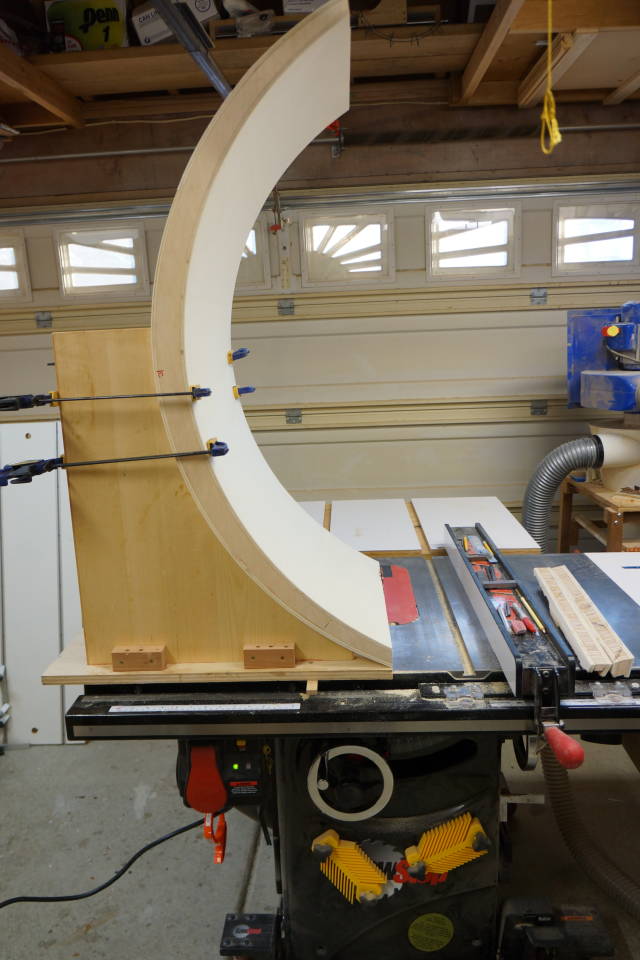 Fixing the problems left some marks that will need to be address. Also while moving the table around it got banged here and there: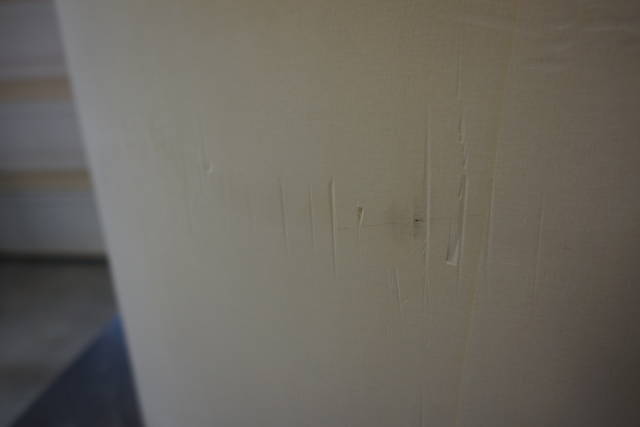 I am thinking to use a filler to take care of these scratches so it does not transfer through the veneer later. I am not sure if sanding only would be enough.
Next step I will work on the base, probably on the weekend.
Please if you see a better way of doing something let me know. I take no offence in any comment.
-- Abbas, Castro Valley, CA
Part 6: Installing the 1/8 Ply
View all parts of Coffe Table »