Building Some Chevalets, a Class Action #3: Lots of Parts, Lots of Joinery
I guess I got lots done today although I didn't get as far as I wanted to. (Do we ever?) There have been enough blogs on chevy construction and I've got lots of pictures so I'll keep the text to a minimum and let the photos do the explaining.
These are the cheeks for the sides of the columns in way of the arm clamps. I band sawed them to save time.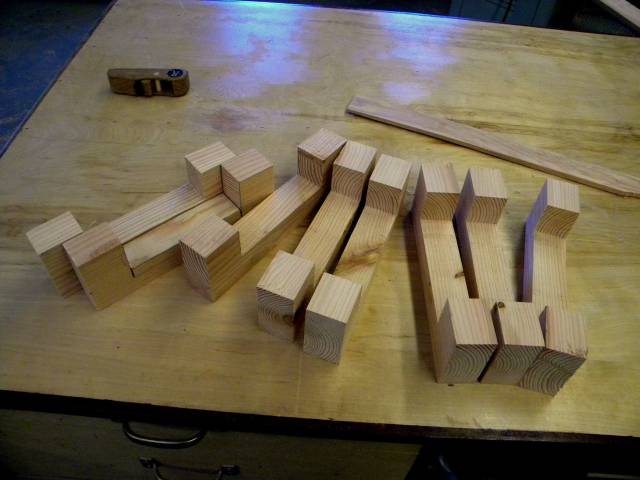 Then, before I glued them on, I cut the part catching gullets on the column tops.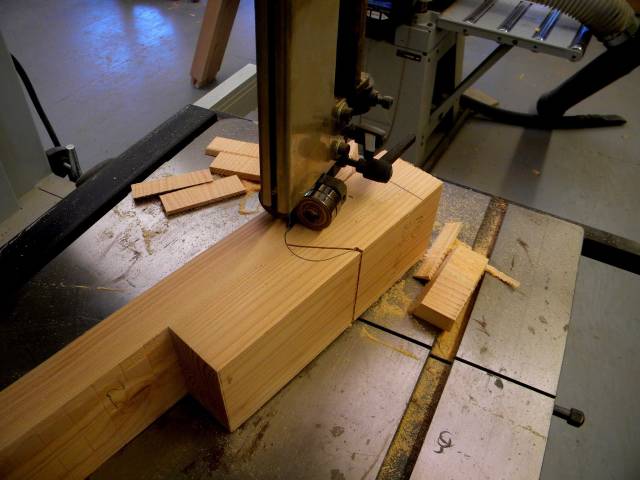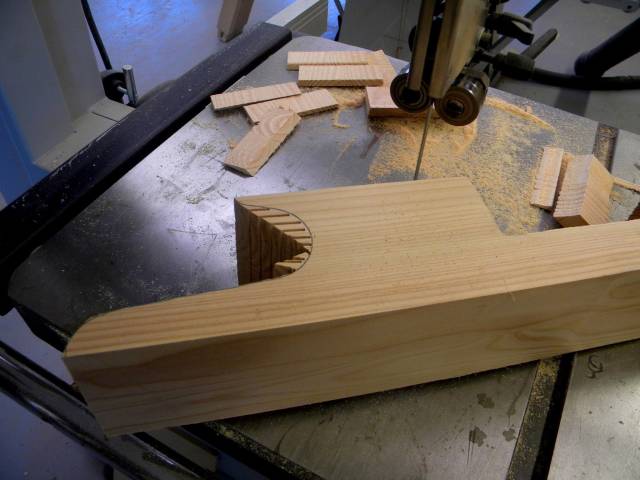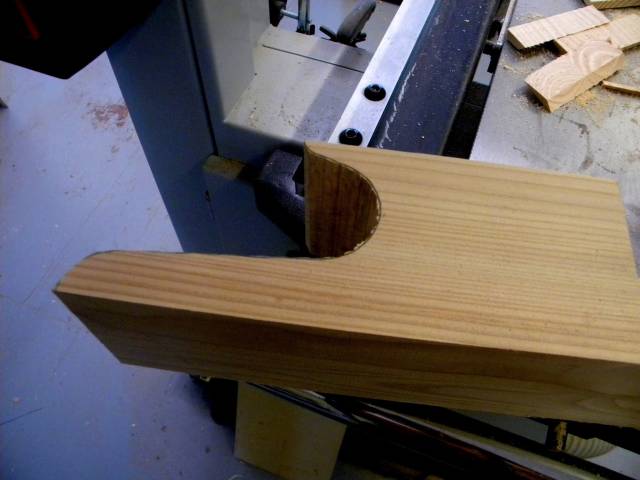 …. and sanded them.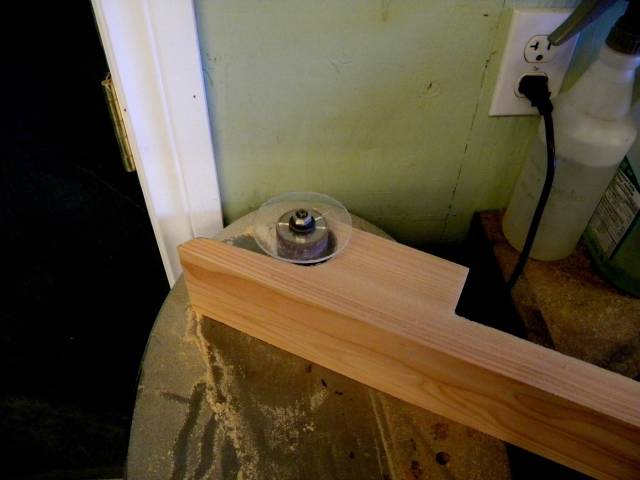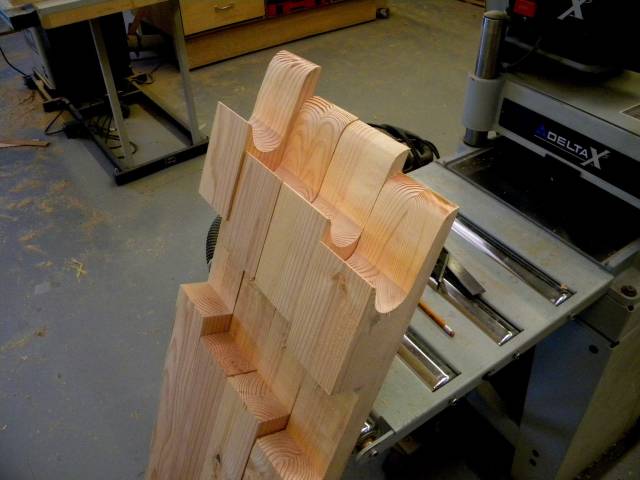 *While I was in the * band sawing mood I cut the end details on the bases.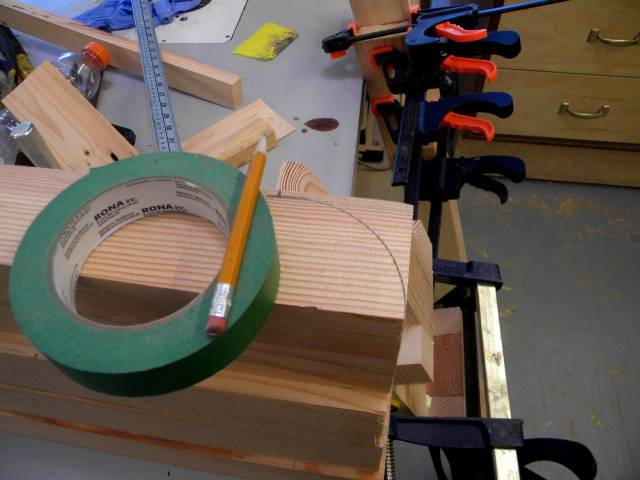 These are the carriage logs and posts cut to size.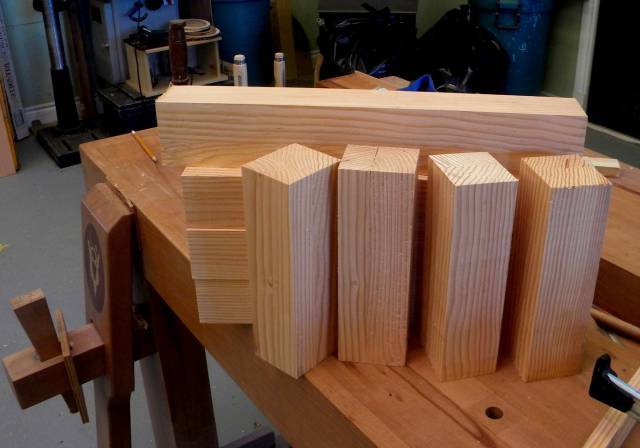 … and with a little joinery.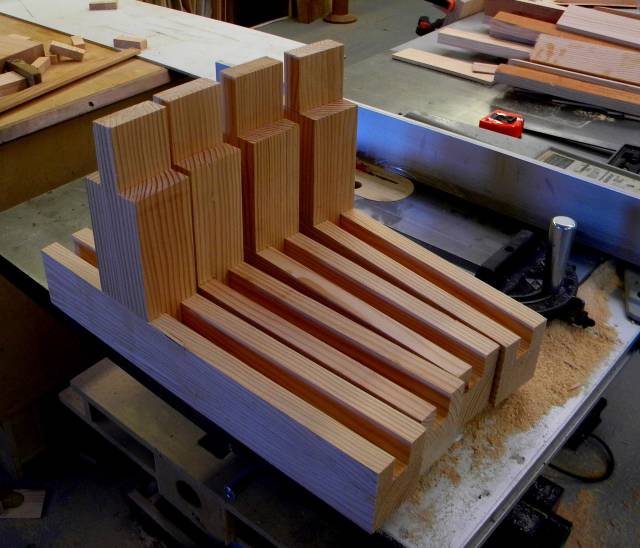 Pitch seams come with the territory with Douglas Fir. I just buried them. There were about five or six.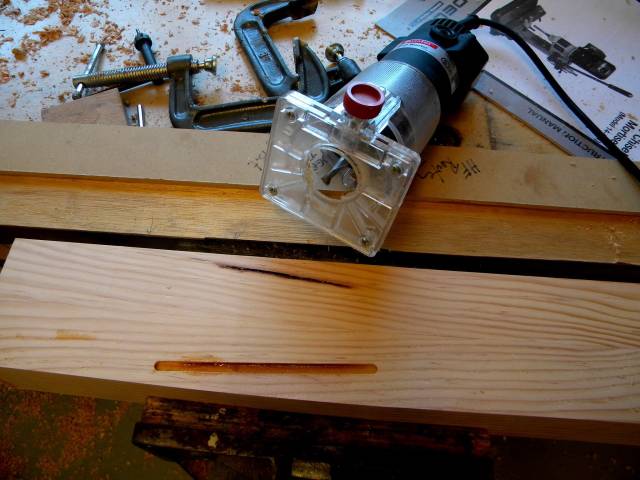 These are the four sets of seat parts.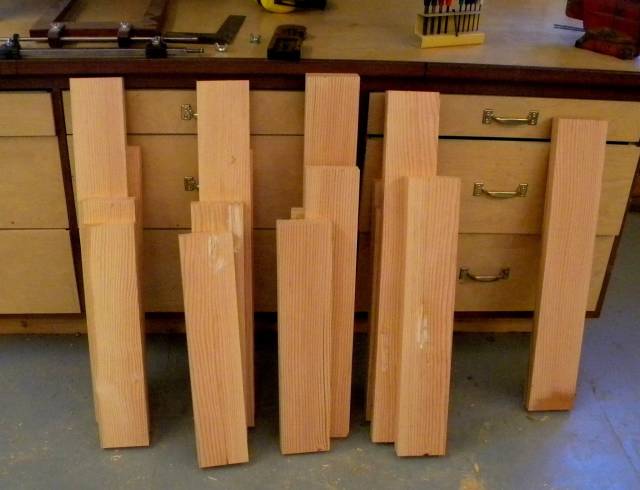 Here's a clamp-up of where I got to today. I have four of these.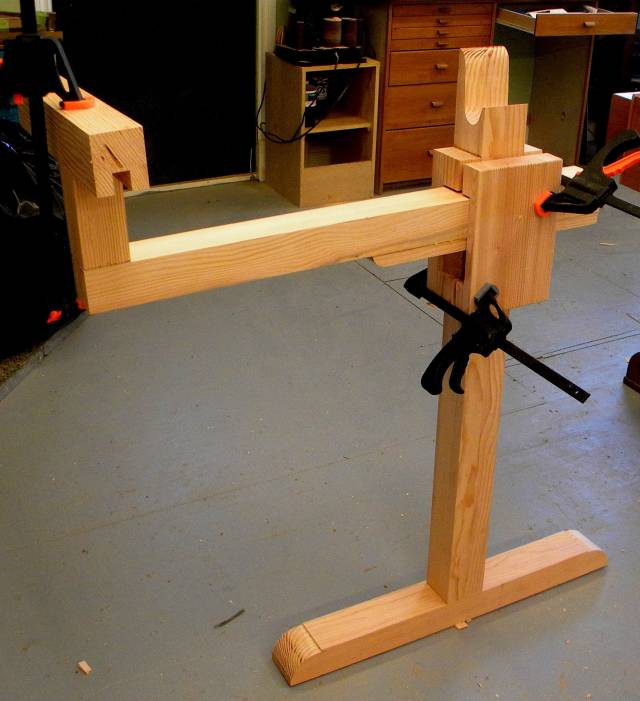 The joinery is "off the saw" and can be adjusted but it's not bad for Q&D.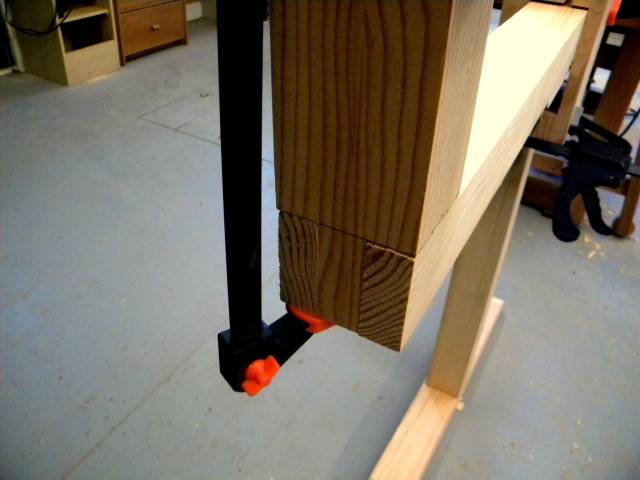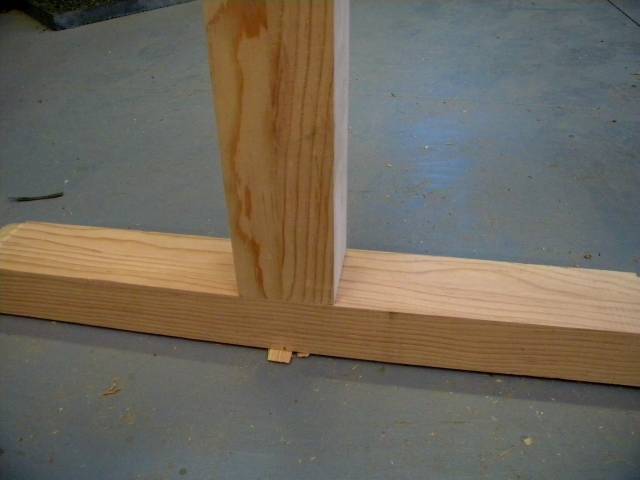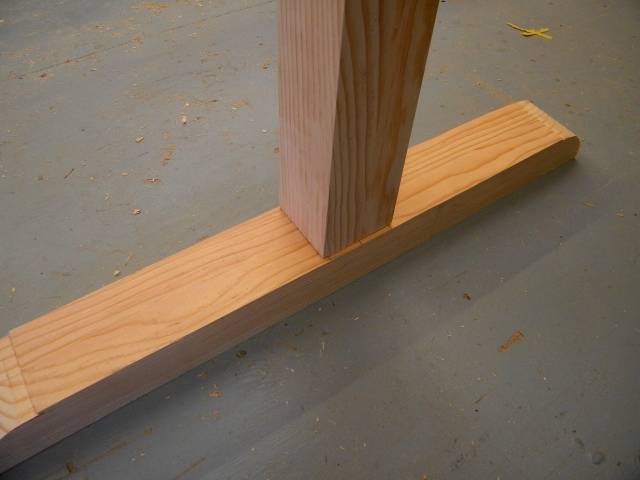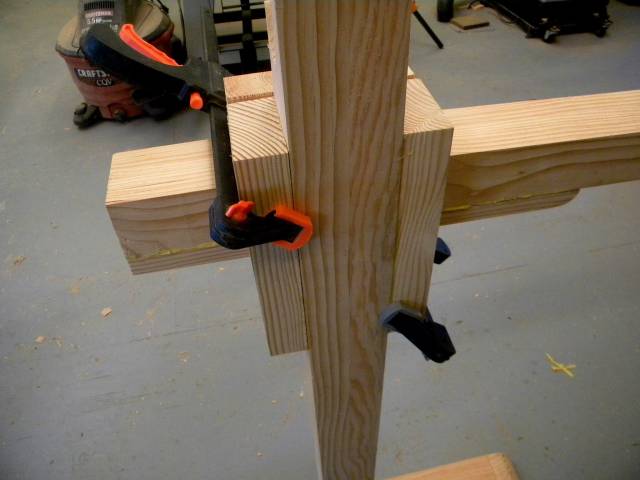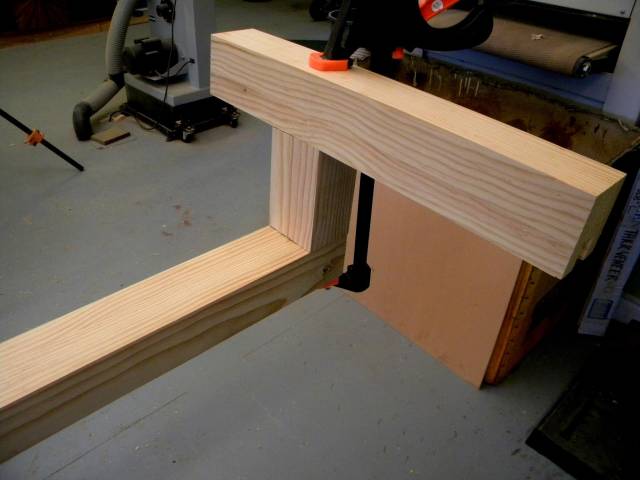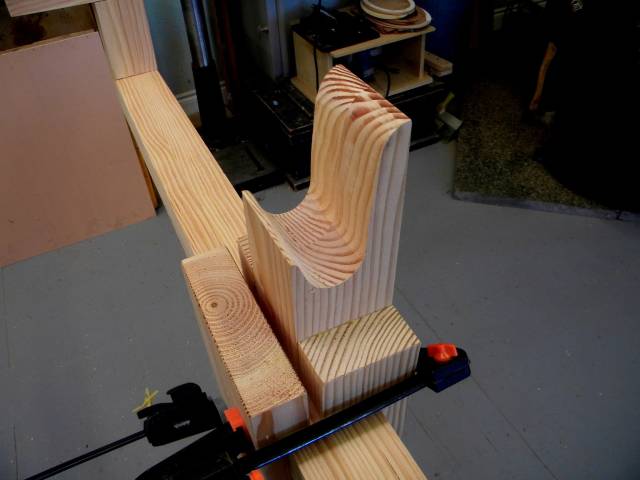 That's it for today. Maybe tomorrow I'll get the shot with a seat attached………..
Thanks for looking in.
Paul
-- The early bird gets the worm but its the second mouse that gets the cheese.
View all parts of Building Some Chevalets, a Class Action »