MY WORKBENCH - MY BEST WOODSHOP BUDDY
Wanted a New workbench
I've been using my relatively new workbench for a little over 2-1/2 years now and I really love it. I haven't one complaint about as it does everything I ask of it. I am especially pleased about my total outlay for it which is less than $200.
Bench top size
The overall dimensions of the bench top is 2" thick, 33" wide and 67" long. It doesn't move at all while hand planing or any other type of work. That is mainly due to the very robust base, but the thick top is very heavy too and probably lends some extra stability.
How it all came about
I had been wanting to get rid of my old Sjoeberg cabinet makers bench which I bought about 35 years ago. It was too small, I didn't like the tool tray at the back and I wasn't too fond of the face and end vises. However, I didn't want to spend a lot of money for a new one, not even for the materials to make one.
My wife and I paid a visit to our local thrift store. While there I found a beautiful old trestle table (1980 model?) that was in great shape. I only paid about $100 for it including free delivery. The first thing I did when I got it home was to cut the ends off so it could fit well into my shop.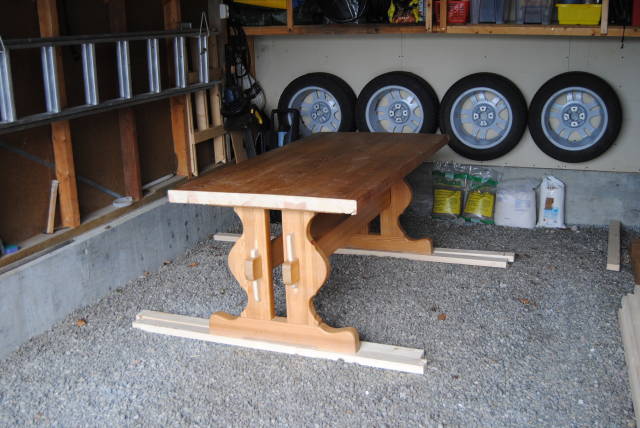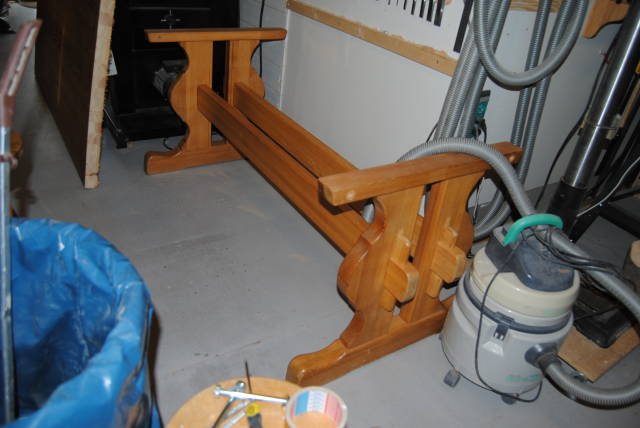 The top was too low for a workbench so I had to put some spacers on top of the legs to raise it up.
The next thing I did was to handplane the top level and drill dog holes, then I mounted quick release face and end vises. I bought these Record knock offs at a pretty reasonable price and they work very well.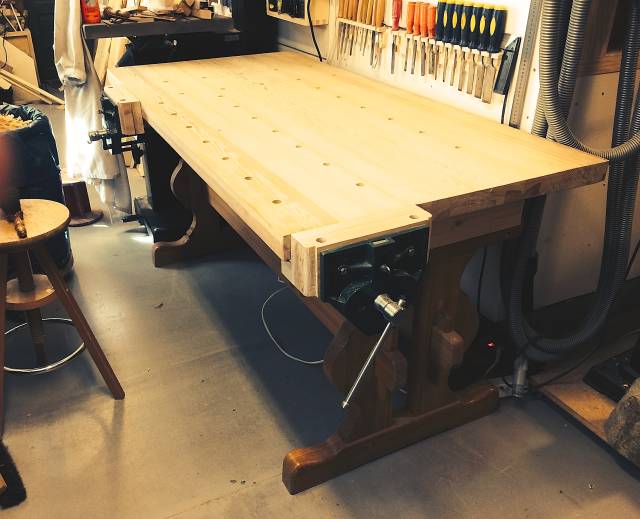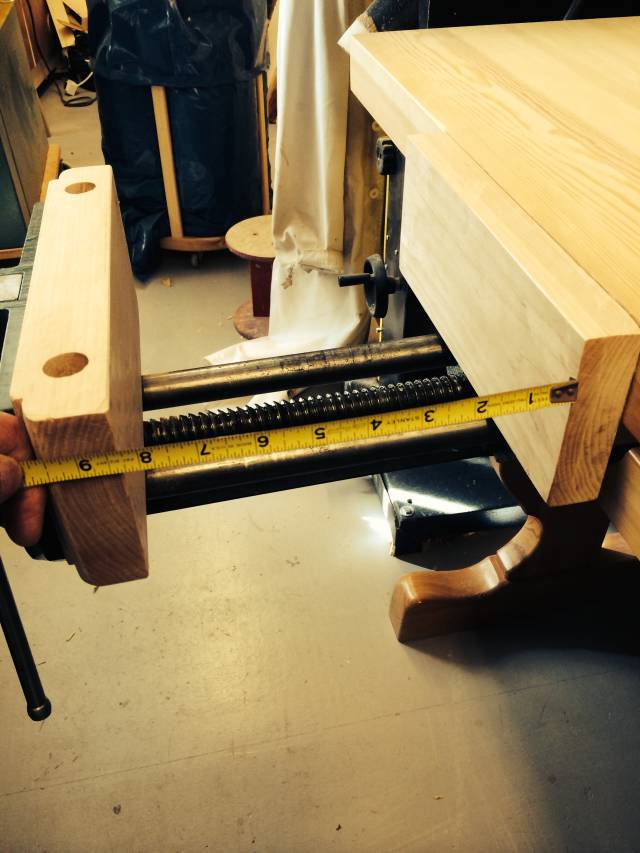 Shop Made Accessories
I store all the accessories for the bench under the top hanging from screws.
Oak bench dogs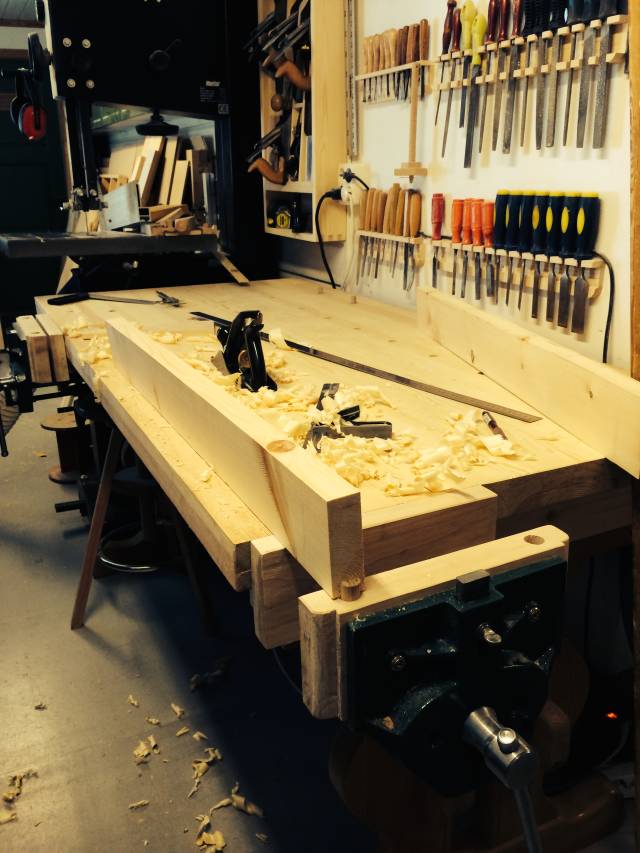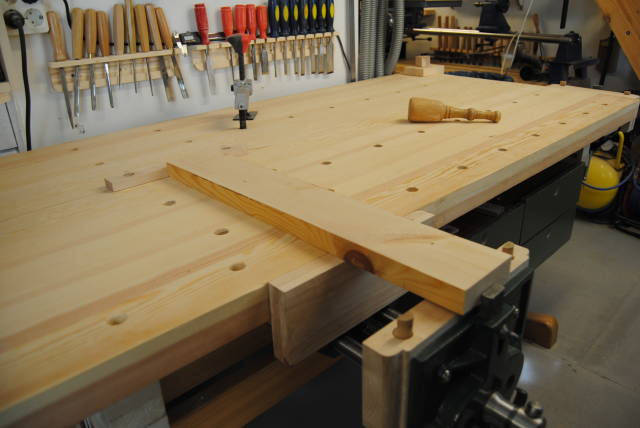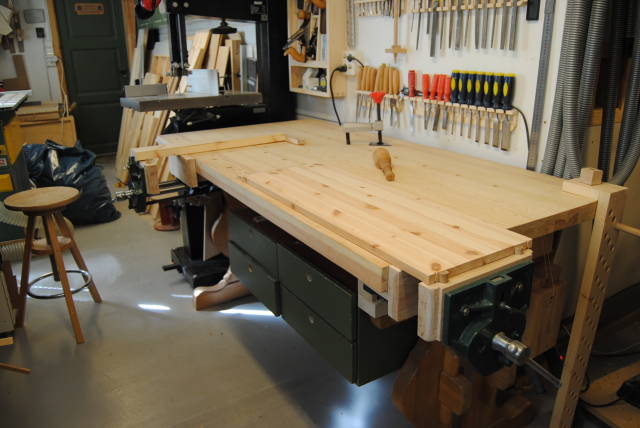 Holdfast
This is from my miter saw where I rarely use it, but I use it on the bench quite often. The shaft fits my 3/4" dog holes very well,
Bench Jack
The bench jack can be fastened in any of the dog holes along the front edge of the bench. Very handy.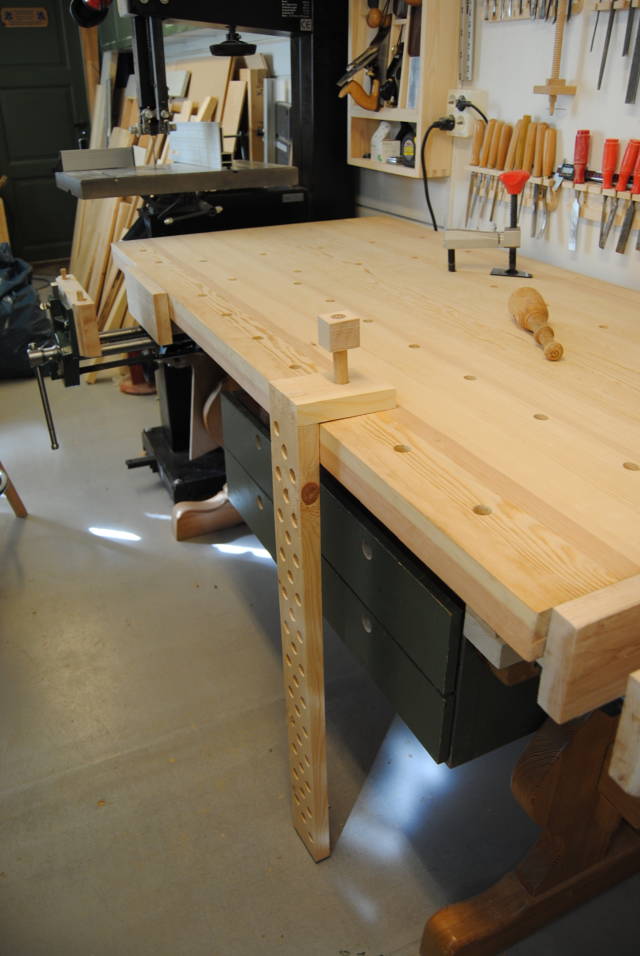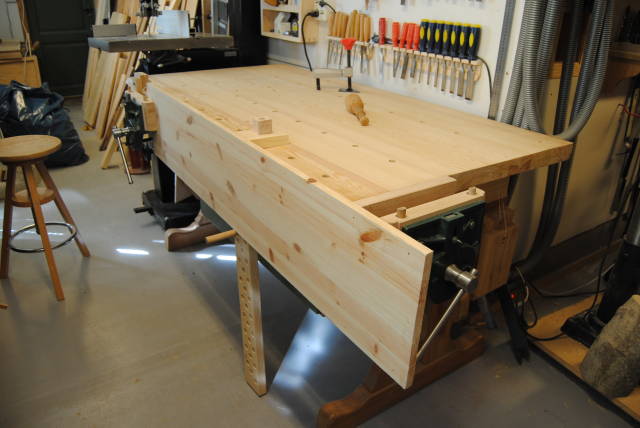 Thin piece planing jig
I needed a good way to plane thin stock both edgewise and also the faces. I got this idea from 'The Workbench Book' by Scott Landis. I bought the book just for an interesting read quite a few years ago, and I have been enjoying it since.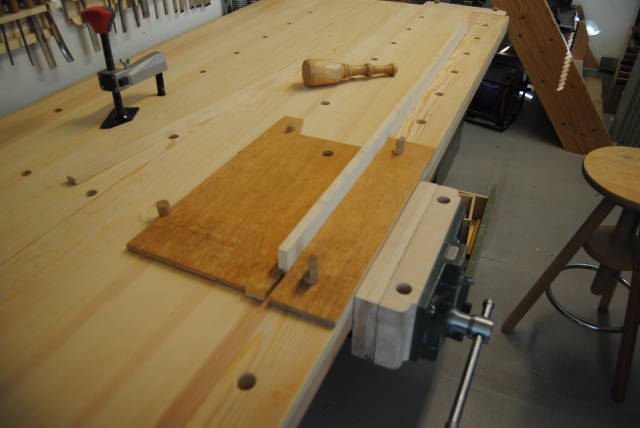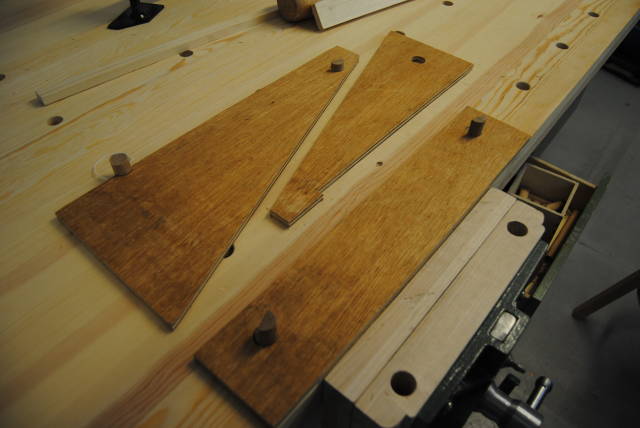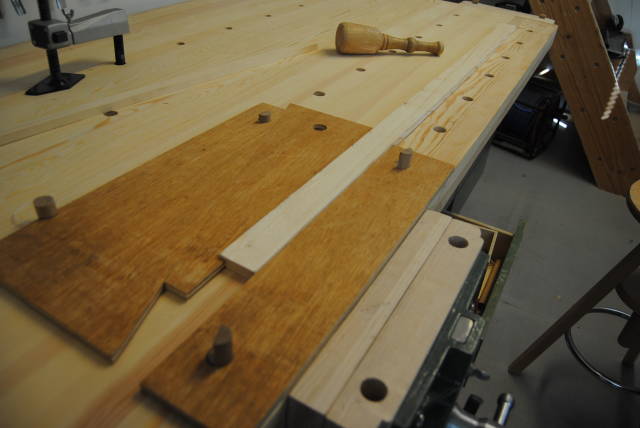 Anti vise racking spacers
I have two of these, one for each vise. They hang at the bench ends just under the bench top.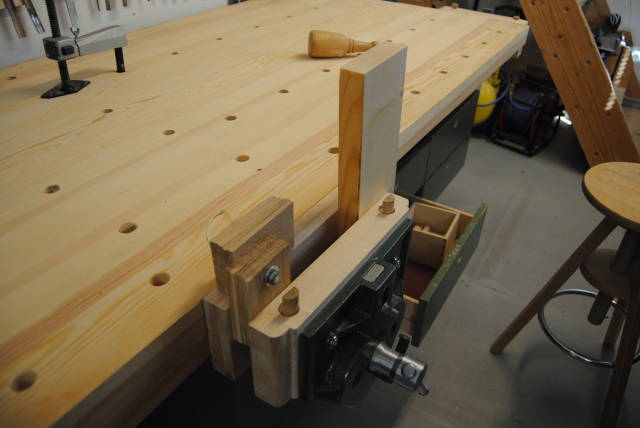 Bench hook
These are pretty simple, but I use them a lot. They also hang at one end of the bench.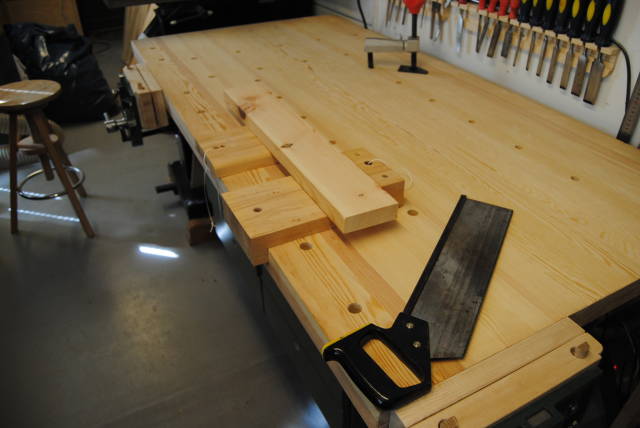 Under the bench Storage
I was able to reuse some drawer units from my old bench. Very handy with lots of small tools, etc.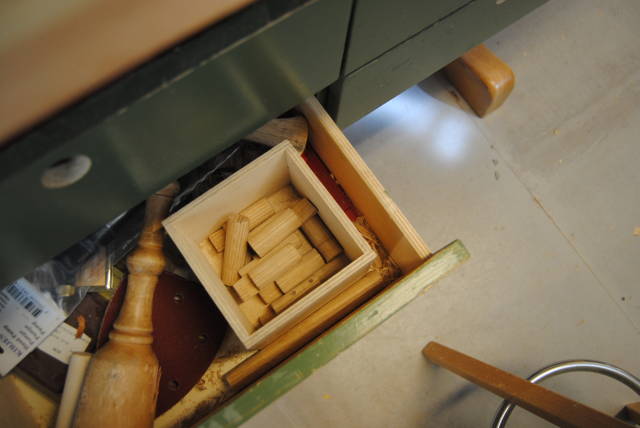 Thanks for reading.
-- Mike, an American living in Norway