These two boxes were inspired by some olive burl veneer that a friend gave me a while back. When I saw the veneer for he first time it almost shouted to me that it needed to be an old parchment nautical chart. I recently set about fulfilling its wish.
This is the raw veneer.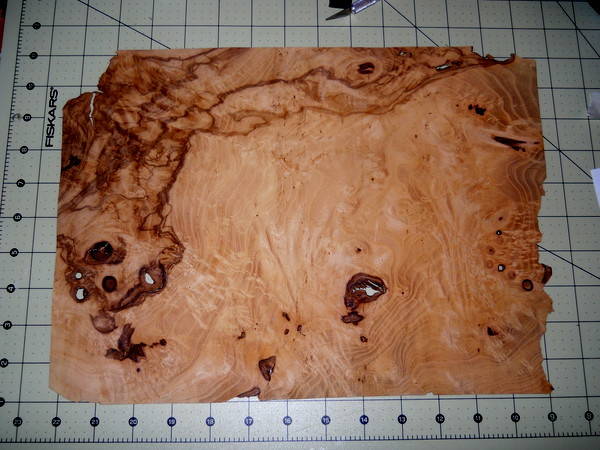 The two boxes feature an integral wooden hinge and an all wood push-button catch mechanism. The marquetry is all hand cut on the chevalet de marqueterie. Some is shaded in hot sand and some with a charcoal pencil. The ship and the compass rose are cut out of the olive burl, shaded and returned. You can see the grain running right through them.
The veneer so clearly speaks of land masses and the sea, complete with surface contours and currents that it was easy to convey the illusion.
Veneers used are padauk, ipe, olive burl, pelin burl, poplar, holly, and a bit of dyed grey. The only metal is the 1/8" brass hinge pin. All gluing is with 192 gm. hot hide glue. The finish is sprayed on poly.
Dimensions are ~13 1/2" X ~10" X ~ 4".
Interiors are pao ferro on the padauk box ans pelin burl on the ipe box.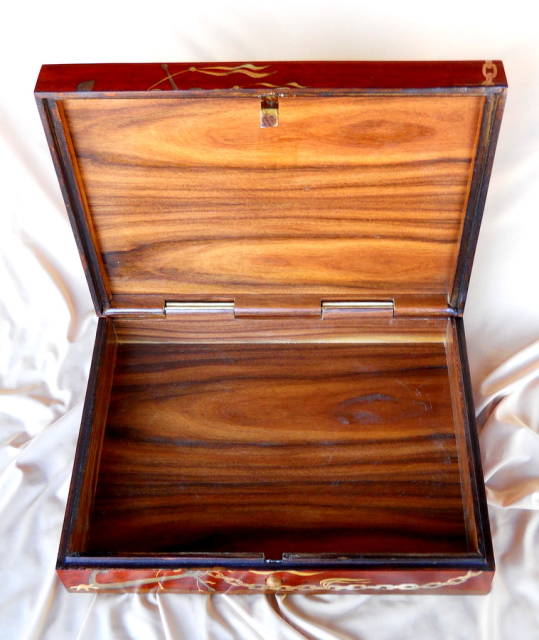 Thanks for looking.
Paul
The early bird gets the worm but its the second mouse that gets the cheese.