It's like Deja Vu All Over Again
A few months ago when I was at my winter place in Az. I discovered Hock plane blades and made myself a set of three from the native woods of the desert, Mesquite and Osage Orange.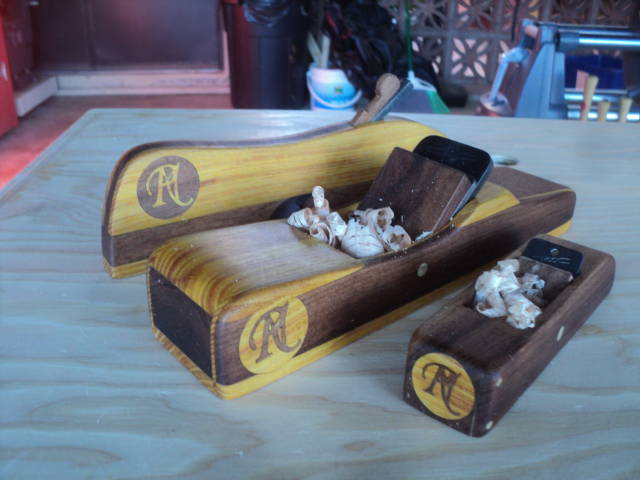 I loved the blades and the planes felt so good in my hands that I wanted to bring them home to Canada but decided instead to just bring home some blades and make a new set here out of native Vancouver Island hardwoods. These are made from Arbutus and Garry Oak.
Of course , I can't let an opportunity to add marquetry to get by me so I added my cypher, a combination of my initials that I have used since I was a little kid.
Thanks for looking
Paul
-- The early bird gets the worm but its the second mouse that gets the cheese.