I built this ketch for a client / friend back in 1981. She was designed by Jay Benford and is planked in 1 1/2" Yellow Cedar over 1 1/4" X 2 1/2" Oak frames. Fastenings were silicon bronze screws.
This was the first boat that I built in my own shipyard. The young guy in the plaid shirt is me.
This is the stem. It is made of 6" X 12" Malaysian Gumwood, weighs a ton (figuratively). The rough fits were made with a chainsaw and a power plane and they were finished off by running a hand saw through the joint repeatedly until the fit was perfect. That would just about kill me now. :-)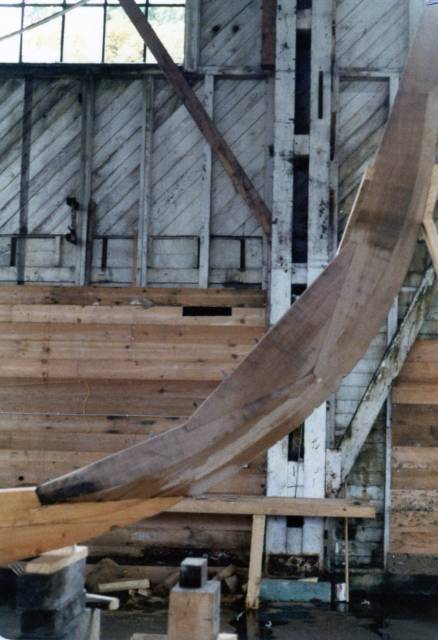 I bought the Yellow Cedar in whole logs and stood by the sawyer while he cut it. I would look at the exposed surface and decide the thickness of the next cut based on the quality of the material. If it was clear and straight grained, it would be cut at 1 3/4" for planking and beams, if not it would be thicker for timbers. I still have a 10"X 10" and a 6"X 12" from these logs. This time the sawyer is the one in the plaid shirt, I'm taking the picture. :-)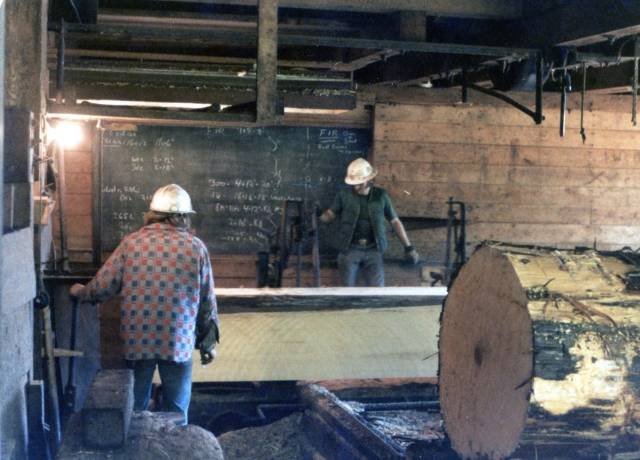 Some of those Yellow Cedar beams.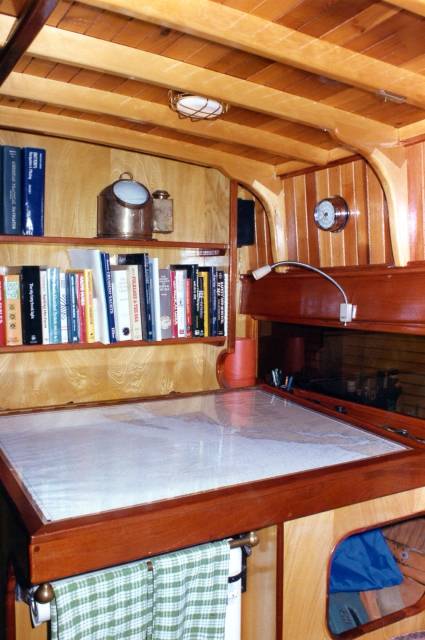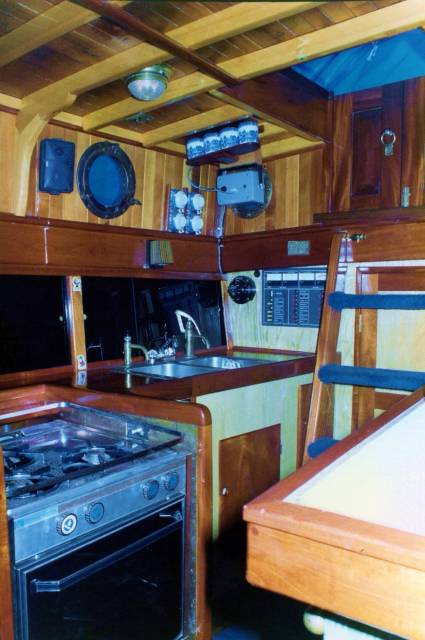 Thanks for looking.
Paul
The early bird gets the worm but its the second mouse that gets the cheese.