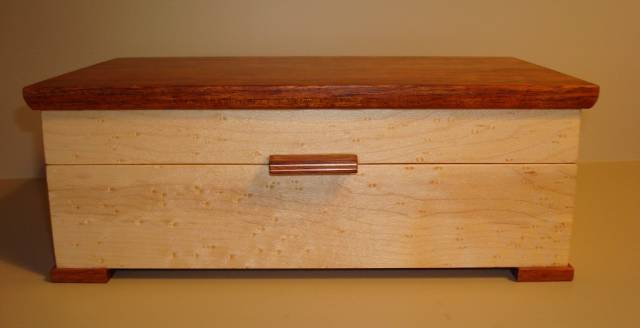 The first box made with the new box clamp I posted recently.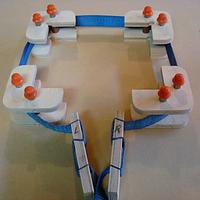 The box turned out perfectly square and was a breeze to complete , the finish is a new bees wax process I came up with and took about an hour from start to finish and is glass smooth with a satin sheen.
On this one I used copper for accents on the lid lift,tray handle and also for the leather hinge plates which I think work well with the birds eye maple and jatoba.
This box will go to a friend as a gift along with a little tapper mallet .
Comments and questions are always appreciated .
Klaus