Here are the last two bowls. I doubt I will be making more of these, but it was a fun project and I hope some others will make some too. If you are interested, here is a blog to help you along the way. My bowls will be used as candy dishes. I've sent one to each of my sons as a little extra Christmas gift and kept the third one.
My personal favorite is the dragon bowl because I enjoyed doing the carving on it, although I won't be bragging about how well done it is. The proportions aren't as good either, but it does much more resemble the traditional beer drinking cups that were entirely carved and floated on top of the beer in the barrel at parties in the old days.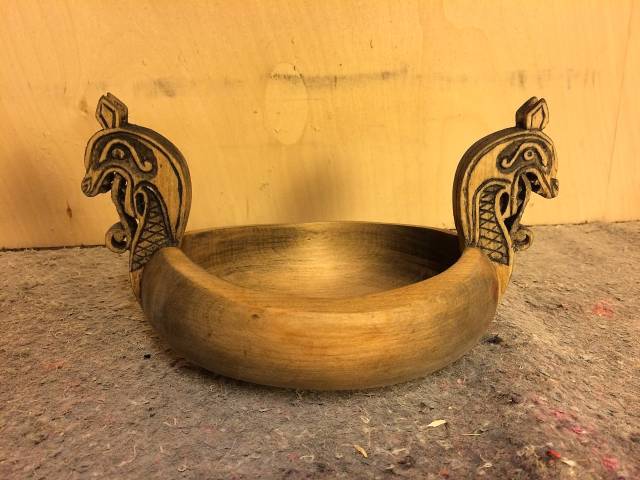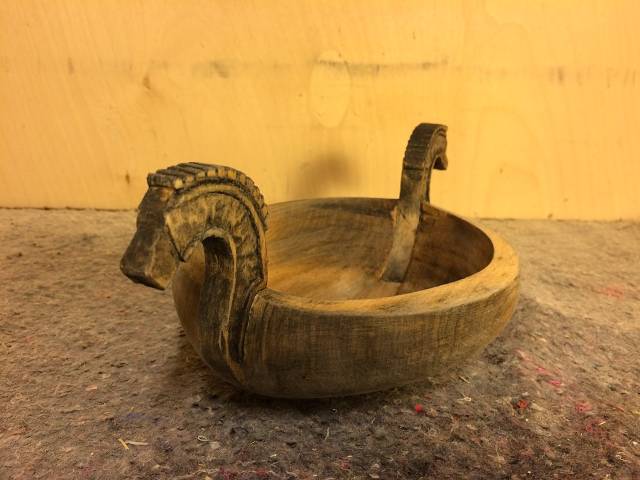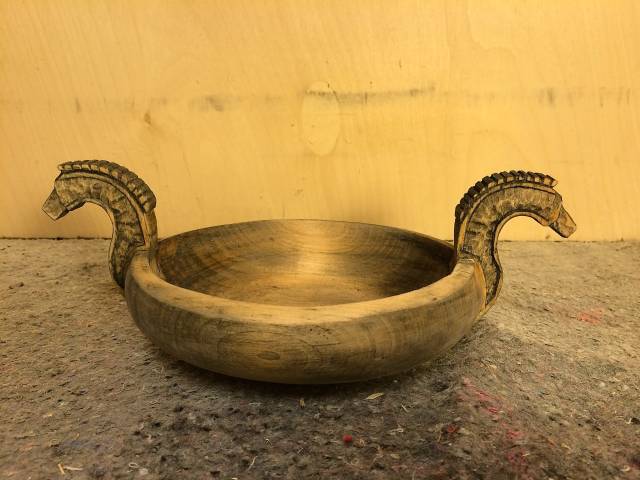 These last two bowls like the first one are turned, split in half with a strip in the middle removed so that when glued back together it forms a boat shape or 'lens' which is the geometric shape. The handles are glued between the two bowl halves along with a long strip or 'keel' as I call it. This adds a lot of strength to the handles to make it more or less indestructible, unless of course a small child decides to use it as a boat in the bathtub, as the glue I used is not water proof, but no worries as we don't have any little ones about any longer. Perhaps a future great grandchild might give it a try though!
I copied the Dragon design came from this beautifully carved dragon head on the bow of an actual replica Viking ship which in turn was inspired by the tent supports found on a real viking ship, the 'Gokstad ship' excavated from a Viking burial mound in 1880 here in Gokstad Norway.