Marquetry Cutting Styles #1: Double Bevel or Conical Cutting
To lay some groundwork for this week's theme of marquetry I thought I might post a blog I did a while back detailing the different styles of cutting.
First of all, let me say that these are all methods for sawing marquetry. Knife methods are not something I have much experience with and while they have similarities I won't include knife cutting here.
Double Bevel Marquetry refers to the style wherein two adjacent elements are placed one above the other and sawn on a bevel. The bevel is calculated to permit the upper piece, when the offcuts have been removed, to drop into the bottom layer to match bevel face to bevel face with no kerf. This might be a simple shape cut from a background, where the piece drops into the hole left in the field, but in more complex pieces it becomes a "piece by piece" build up of many elements.
In the first photo, the elements of a Maple leaf have already been double bevel cut to make the composite leaf blank. They have been laid out on top of the Bubinga pieces that will be the field. The margins of the leaf have not been cut.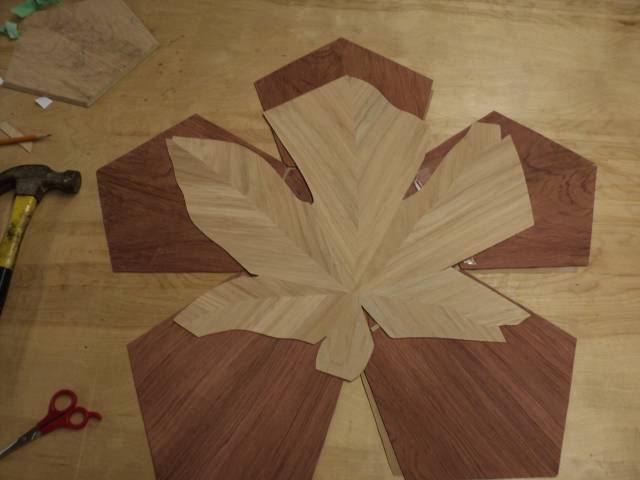 Here the pattern, in this case a photo, has been superimposed over the wood elements.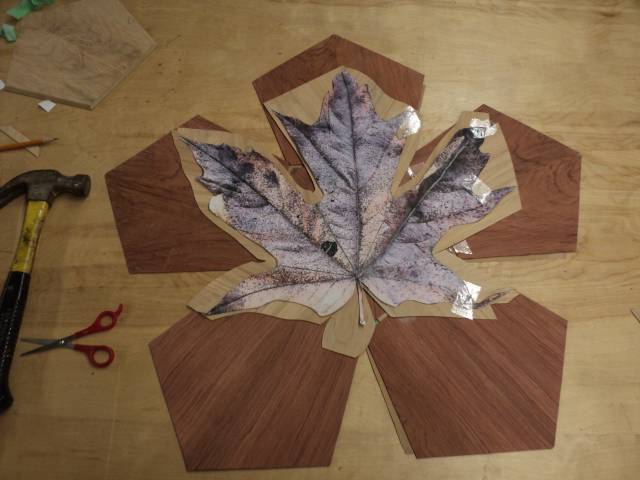 With the saw set at about eight degrees (for this thickness of veneer) the pattern is cut on the centre piece.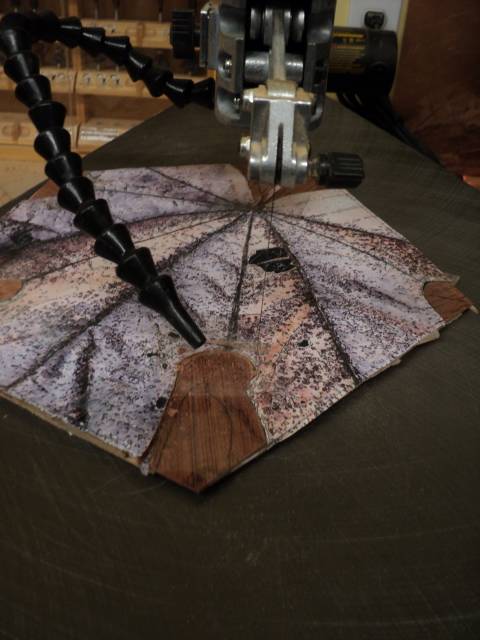 Here the leaf has been "dropped" into the Bubinga background with no kerf and a perfect fit because both pieces were cut at the same time. The piece on the right is the discarded part of the field piece. Think of it as all Bubinga. I just didn't want to waste it so I made the field piece out of Maple and cut Bubinga in where it would be needed.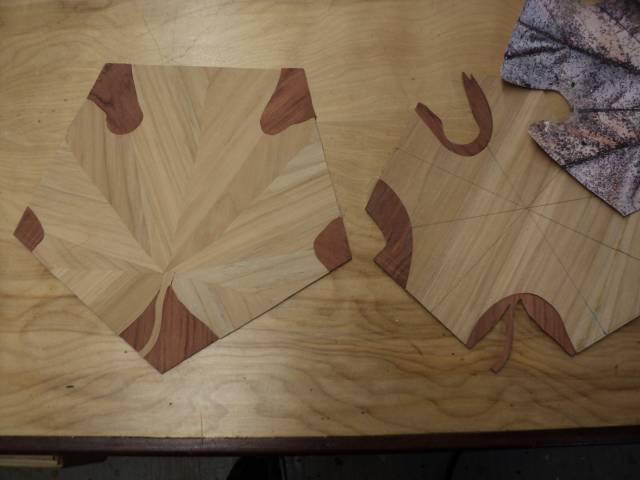 When you finish up a double bevel piece, you have one only motif but with no kerf gaps and perfect fits. It has a lot to recommend it.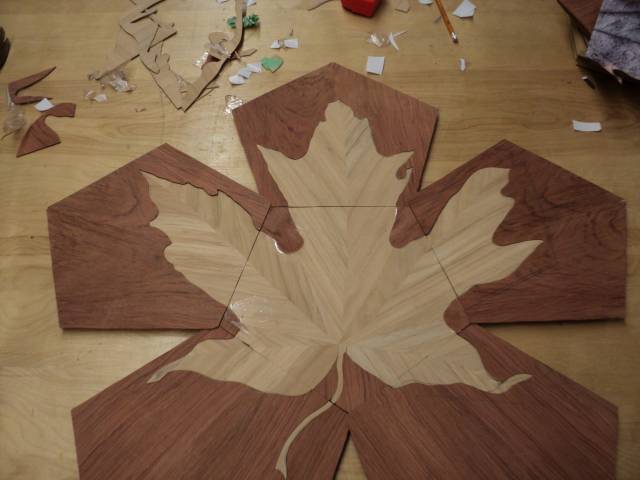 These shots were taken during the build of this piece.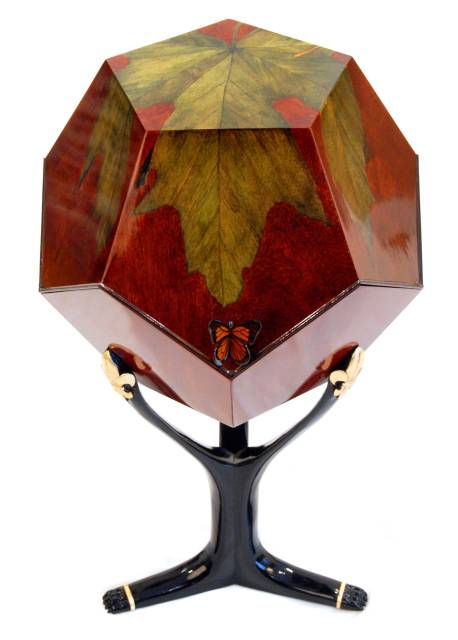 Thanks for looking.
Next time Boulle style
-- The early bird gets the worm but its the second mouse that gets the cheese.
Part 1: Double Bevel or Conical Cutting
Part 2: Boulle Style
View all parts of Marquetry Cutting Styles »