Learning veneer #1: Learning Veneer Hamering- First Baby steps
First a big Thanks to Paul.
Paul has been mentoring me in veneering through long distance learning; emails that is.
Two great videos, among many, I enjoyed watching:
https://woodworkingweb.com/entries/159-hammer-veneering
http://woodtreks.com/learn-how-hammer-veneers-hand-tools-inlay-marquetry-hide-glue/1493/
Paul sent me some pictures of his veneer box and suggested I build one similar to organize the veneer I purchase from Lee Valley. He also suggested I veneer my box to practice. I thinks it's a fun idea.
You can see pictures of the box here: https://woodworkingweb.com/topics/190-need-construction-ideas
Before delving into veneer hammering I read many blogs and watch many videos. All I have seen is a small piece demonstrations usually on a flat surface.
Everything I say in this blog is my own interpretation of all the information I have seen. Since I am an absolute beginner don't give it much value.
My biggest worry was, and still is, the gel time of hot hide glue.
My glue is heated to 145 degree Fahrenheit and my open time (before the glue start gelling) is less than 1 minute. Not much for a beginner like me.
From all the reading I gathered few tips:
- Heat the working piece
- Dilute the glue a little ( lose a little strength).
- Wet and use a hot iron to reactivate (keep it liquid) the glue.
-Add a little salt to the glue: 3 to 5% by weight to get longer open time.
-Can't use liquid hide as it looses that initial tack that keeps the veneer on the board.
So I got an infrared space heater and heated the shop to about 73 degrees
I also hijacked an old iron from my wife
I have not tried the salt method yet but I do have a small batch in the refrigerator that I prepared today with 3% salt.
I will be experimenting with next weekend.
About 50 square feet of veneer of all kind: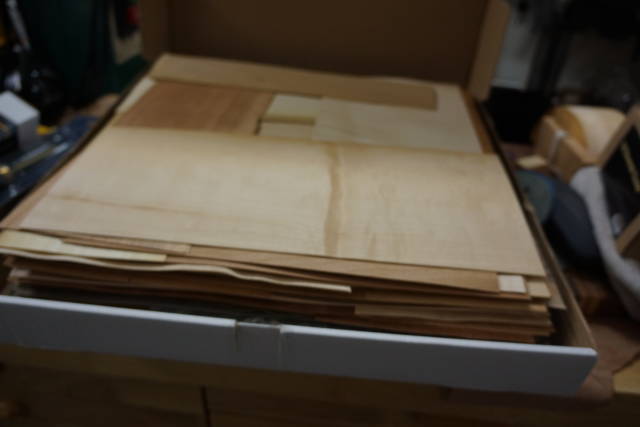 Space heater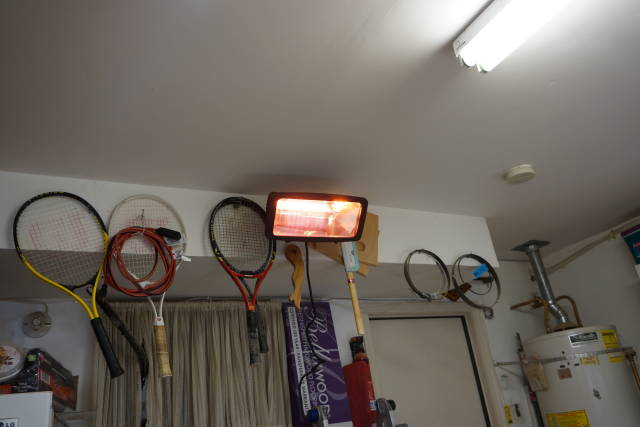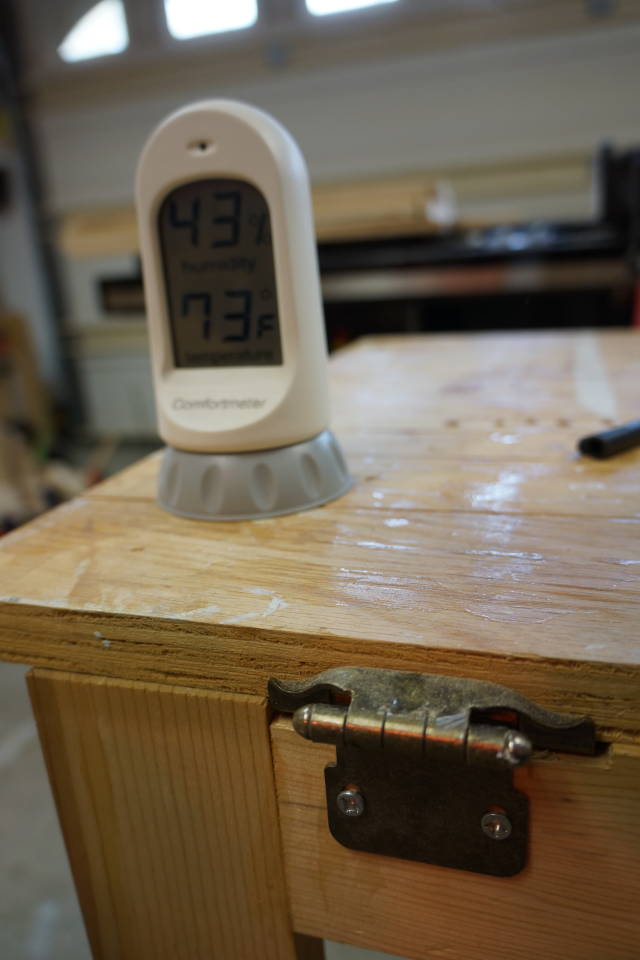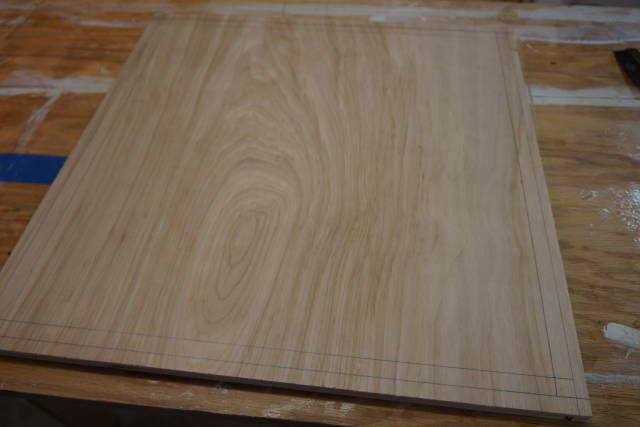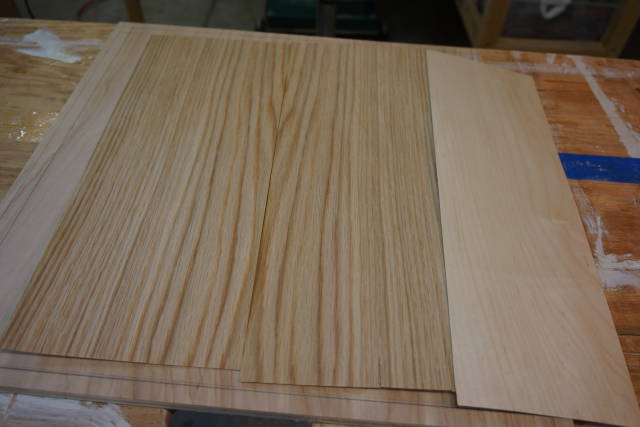 Since the box of veneer has a variety of veneer, some with different thickness, I made sure that the pieces I am about to use are of the same thickness. I chose all the pieces I don't like for this so I don't feel bad if I screw up.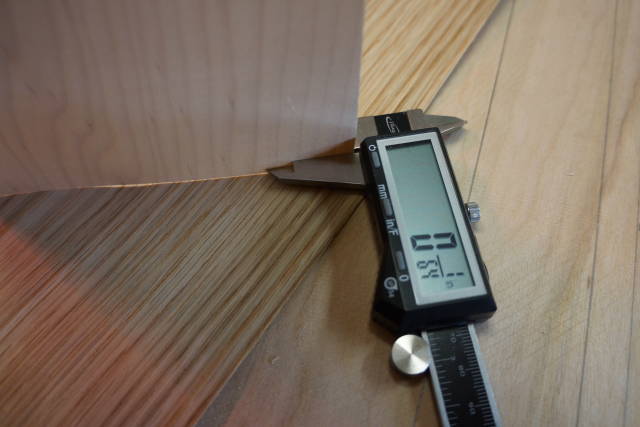 I don't have a toothing plane so I use a tenon saw to scratch the surface.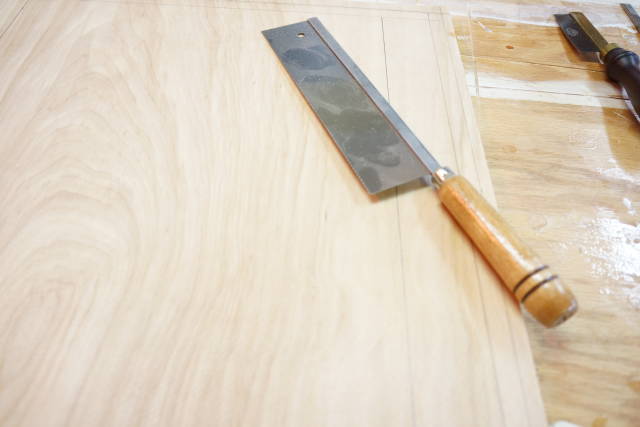 Both the veneer and the base plywood have been wet with worm water (saw that in a video) and ironed.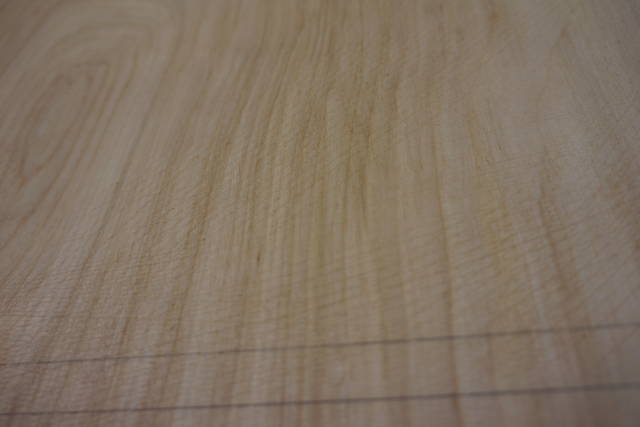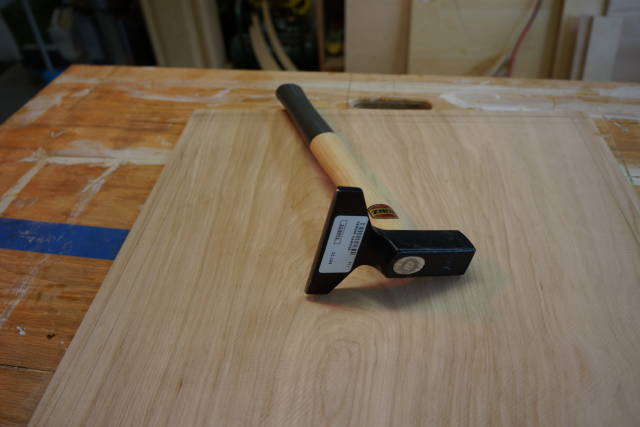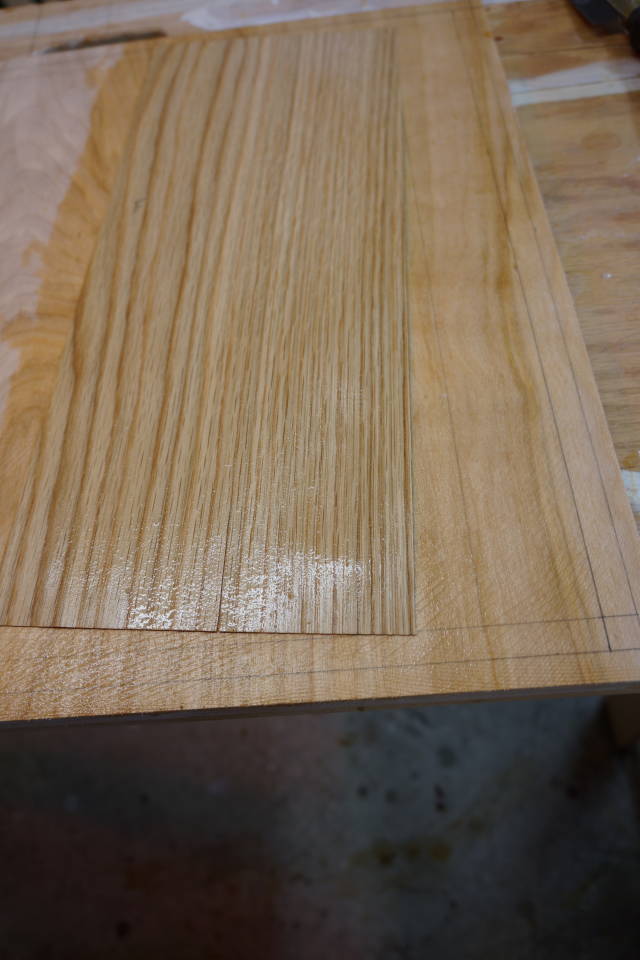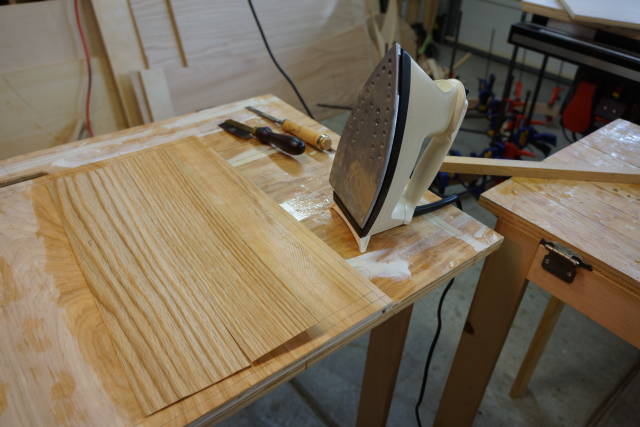 Hot hide glue bushed on the ply.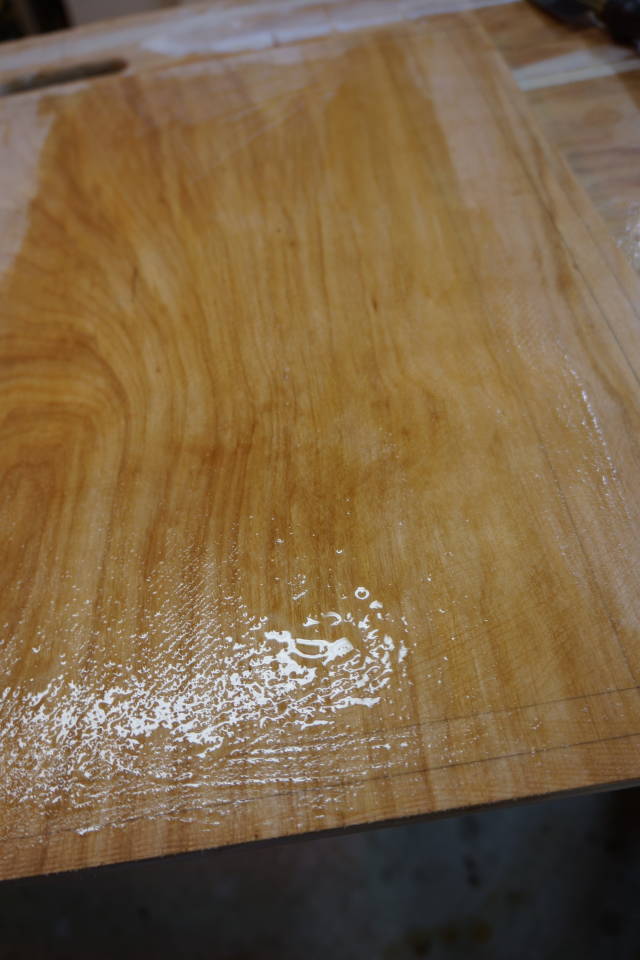 Veneer good face down and more glue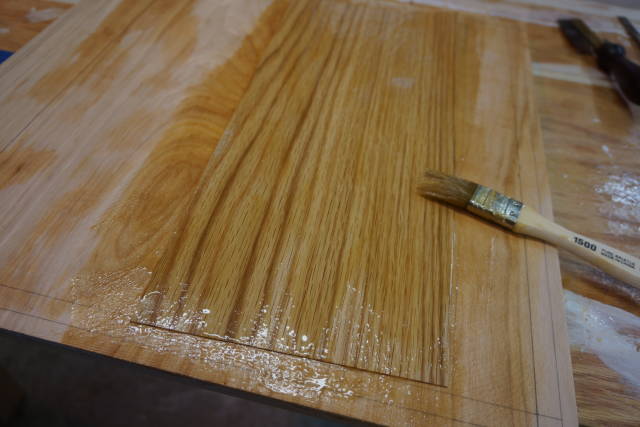 Flip so the good face is up and hammer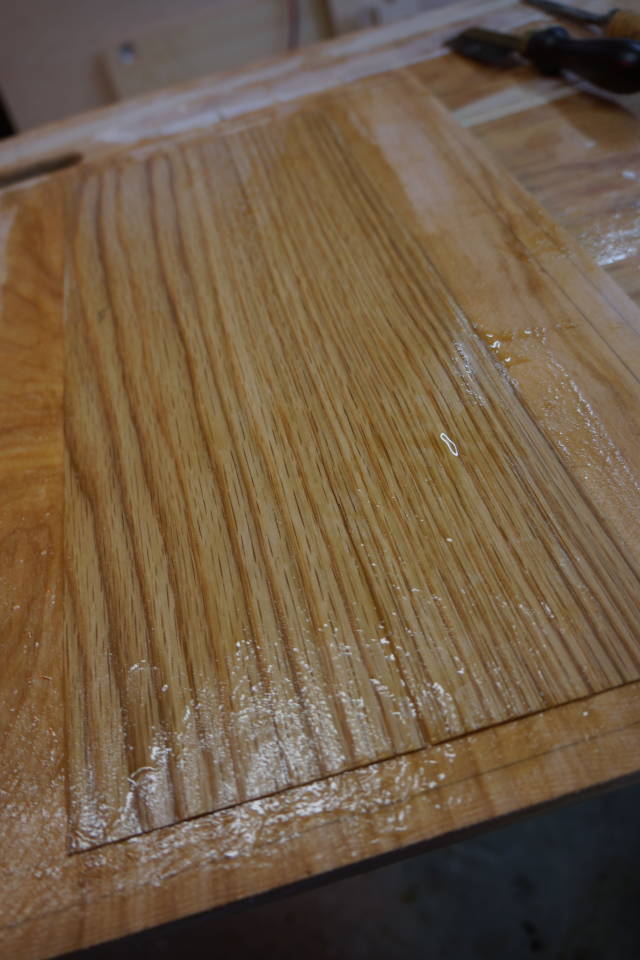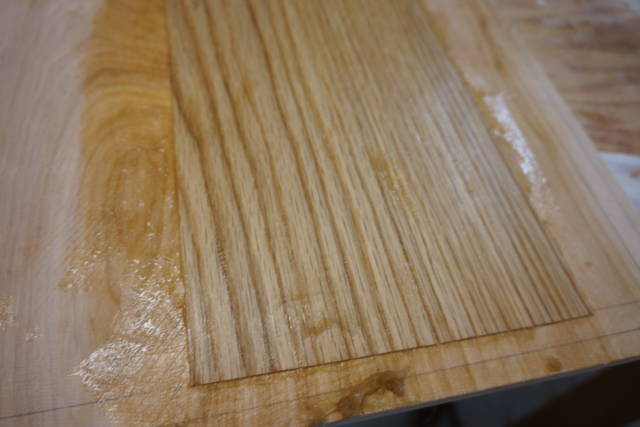 Now the adjoining veneer ( split just by lifting it…)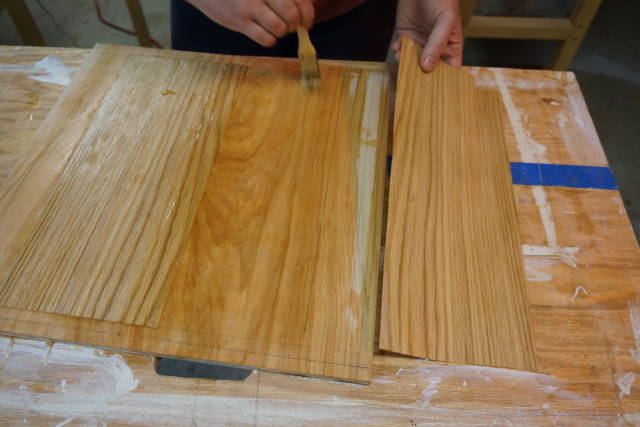 Overlapped and same process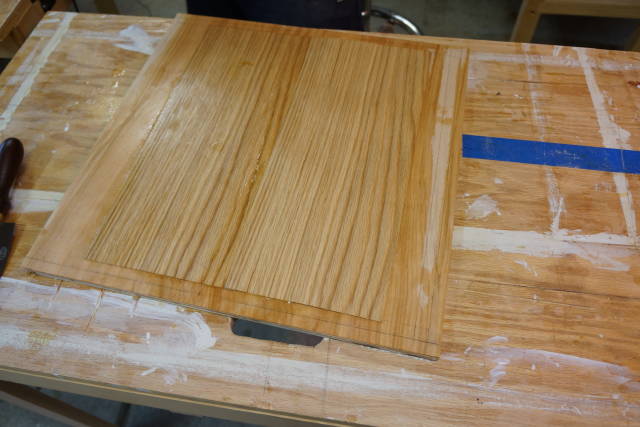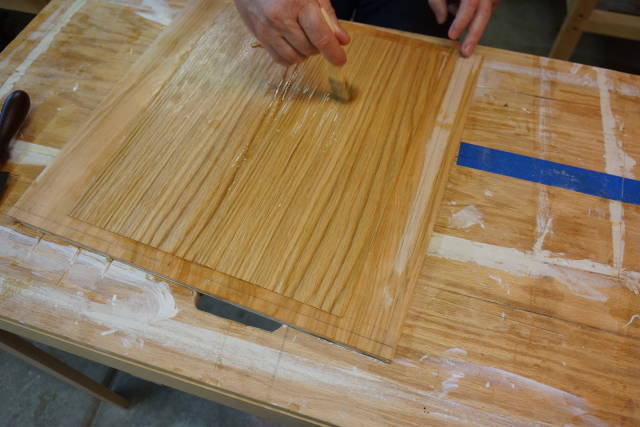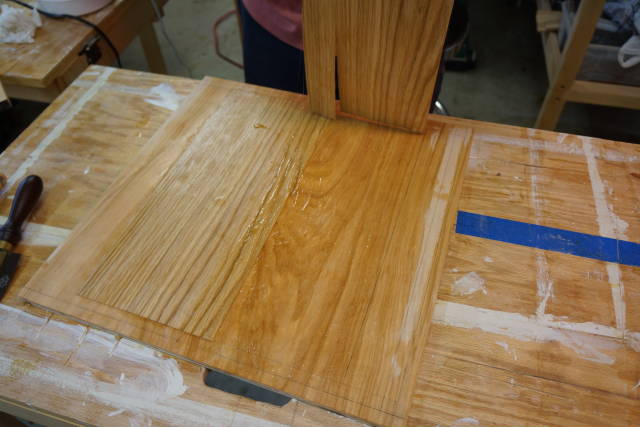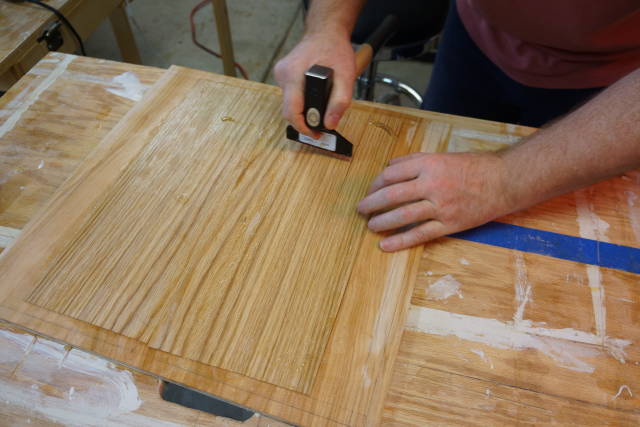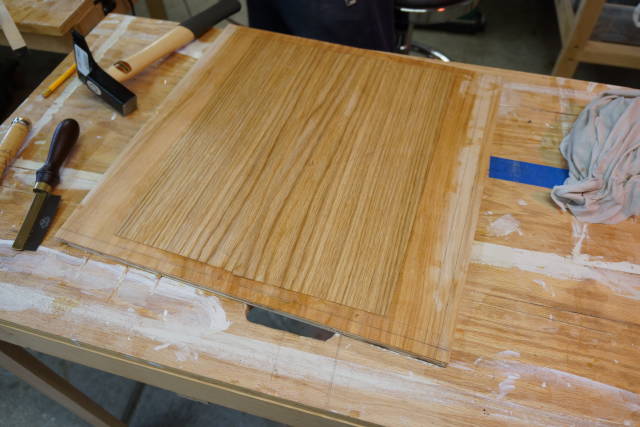 Cut along the overlap to create a continuous joint. Note I screwed up here a bit. I don't think I cut through both veneer all the way through.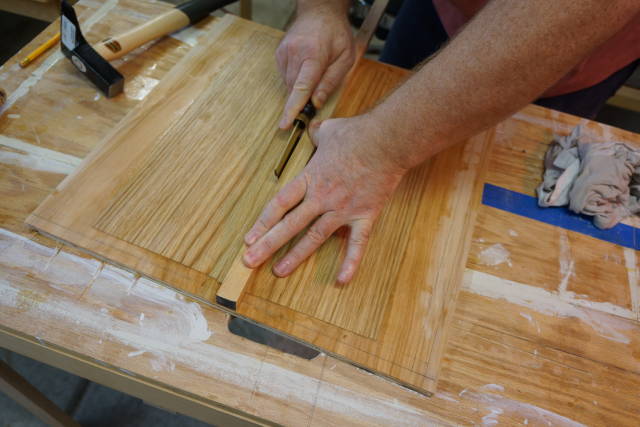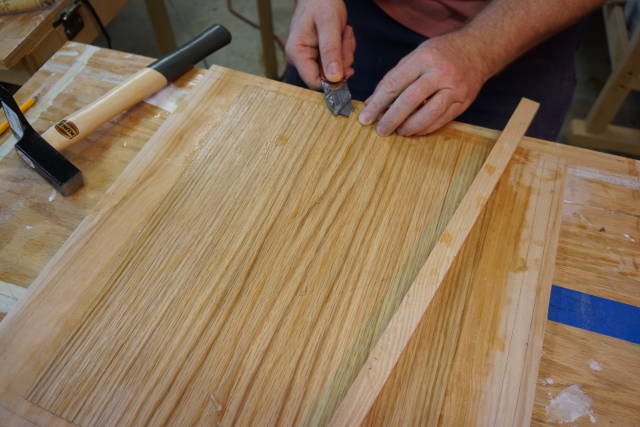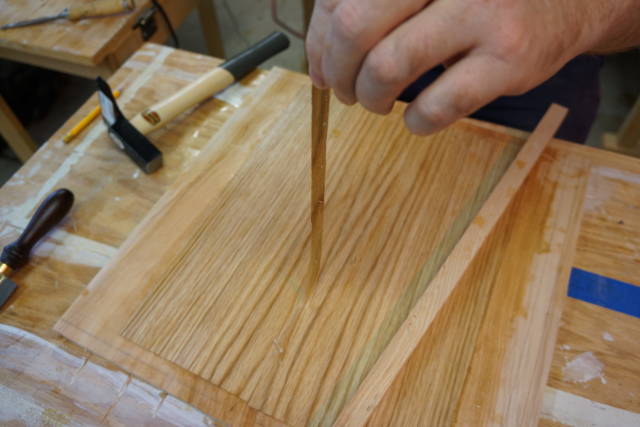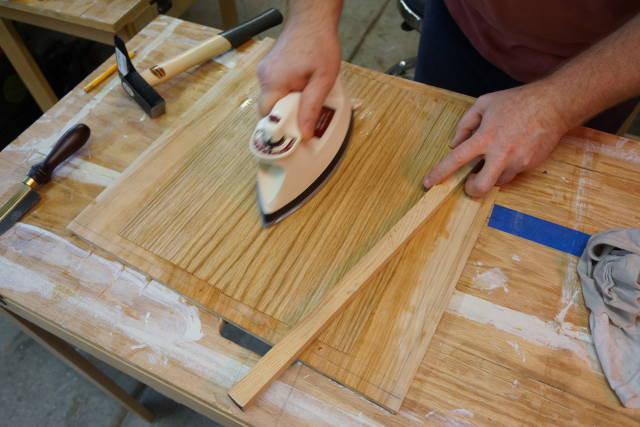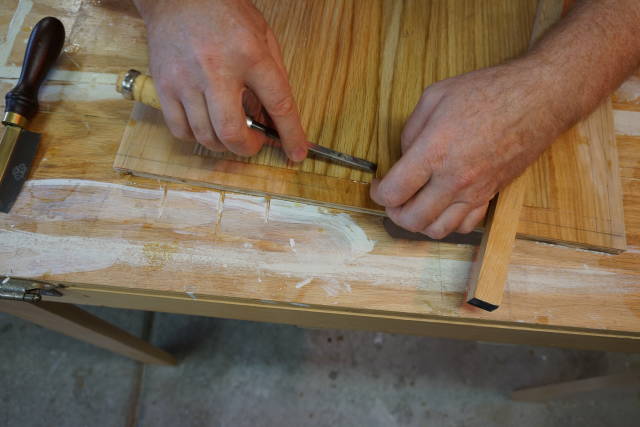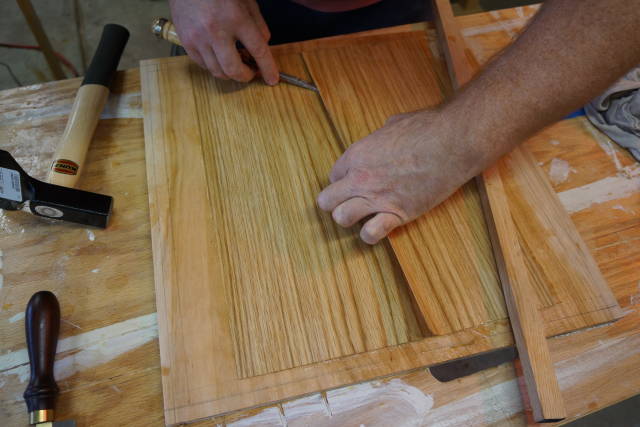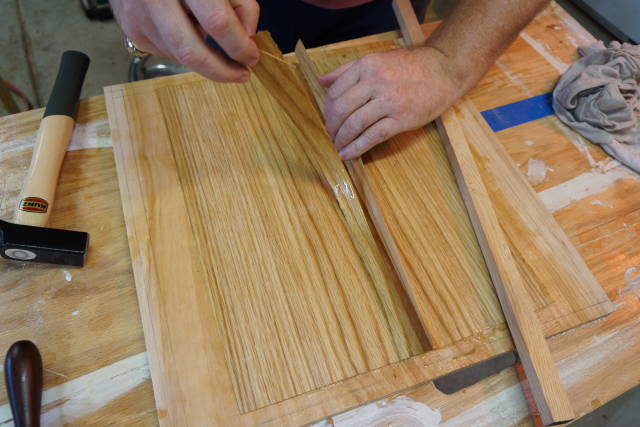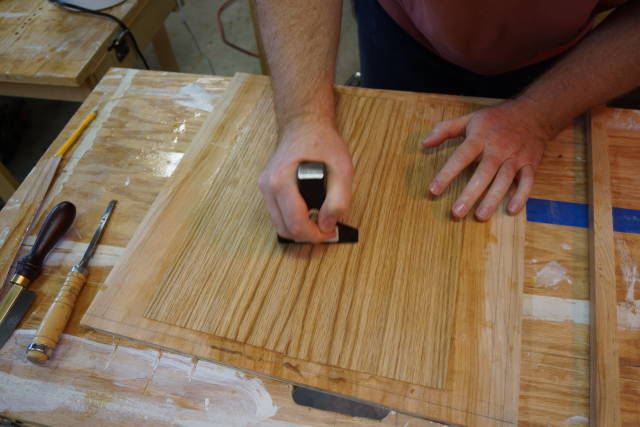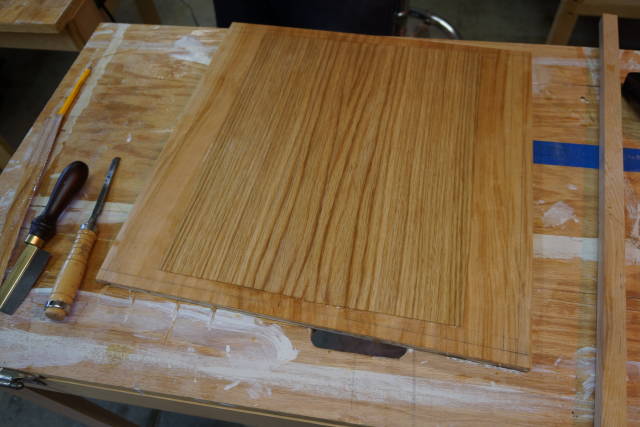 For first time I am pretty excited. I definitely need to practice quite a bit more. I also need to learn how to handle the thin veneer as not to break it every time I move it.
Please don't hesitate to comment with ideas, advise and your own experience.
-- Abbas, Castro Valley, CA
View all parts of Learning veneer »