Coffe Table #4: Rib Cage Glue Up
In the previous installment of this blog, I left off with the ribs cut and pattern routed.
It is time to glue them up.
I decided that the first 5 ribs on each side will be glued and clamped and the rest glued and pin nailed as opposed to clamped.
The reason is I will be cutting a profile on the sides and the nails might damage the tools.
Before we start clamping we need to cleanup the dimples created by the screws I used to secure the template on for pattern routing. If you flush trim router bit is dull like mine then we also need to clean some fuzz; all that with a lite spot sanding.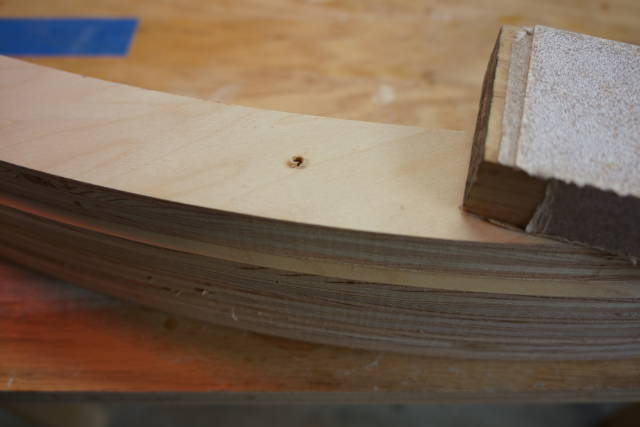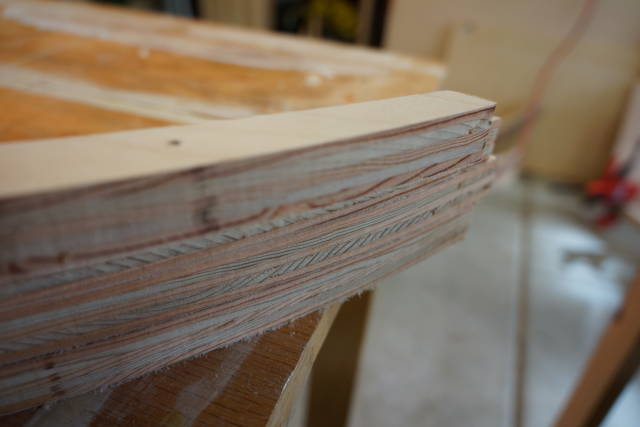 I used hot hide glue to glue the rib cage. That allowed me to get a little more familiar with it.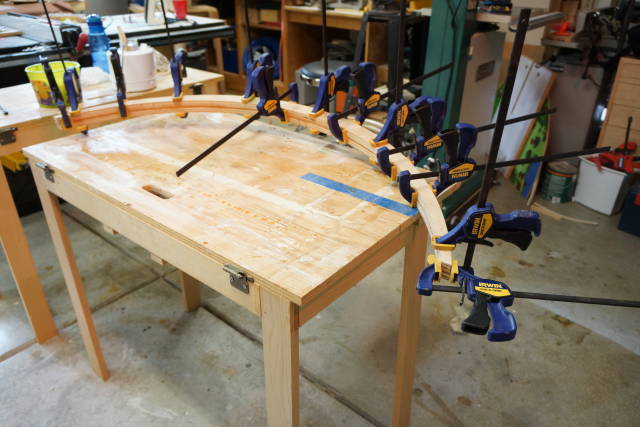 The 2 set of five ribs side by side.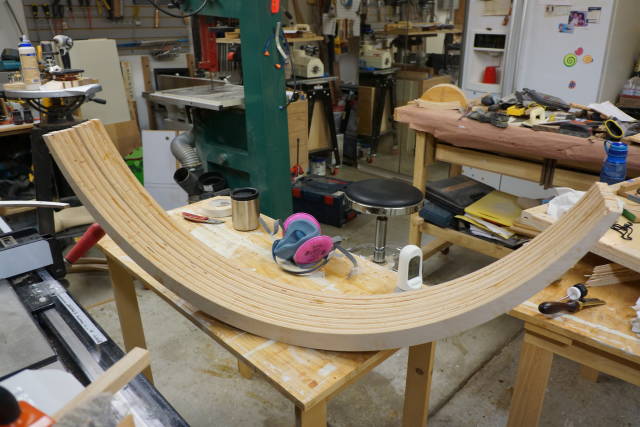 I then went on to glue the rest of the cage.
Like I mentioned I will also be cutting a profile on the top of the cage, a small arc. In order no to have a void I needed to make sure these ends were solid. for that I used the same template to cut 20 small pieces to fill in between ribs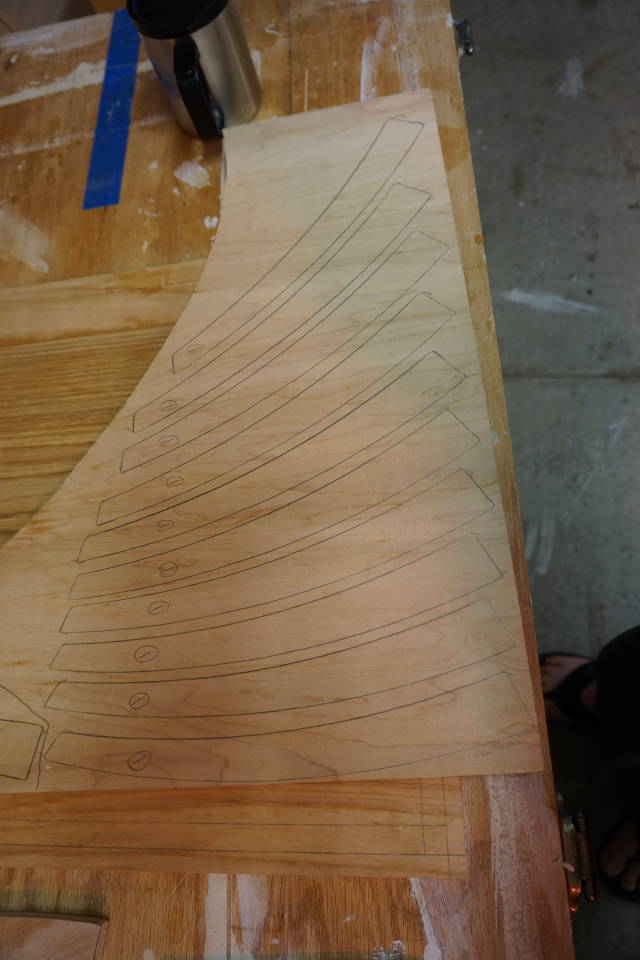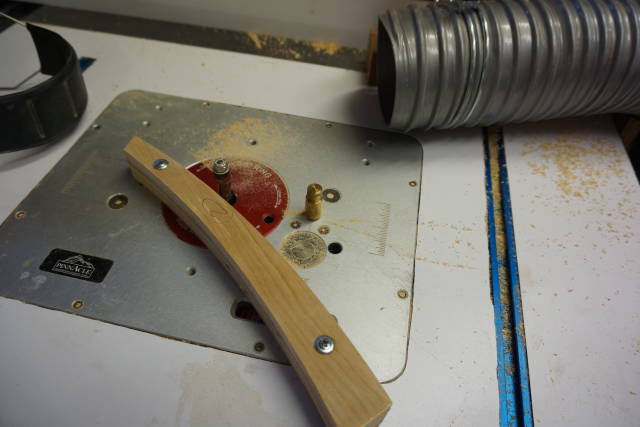 for those who notice the different numbering on the small pieces, 1 an 2, when I re-cut my template, I was a little off the center line. That translated in one side of the template being a little slimmer than the other. 1/16 to be exact. That's why I cut 10 small pieces for each side. I could have fixed the template but I decided to move forward.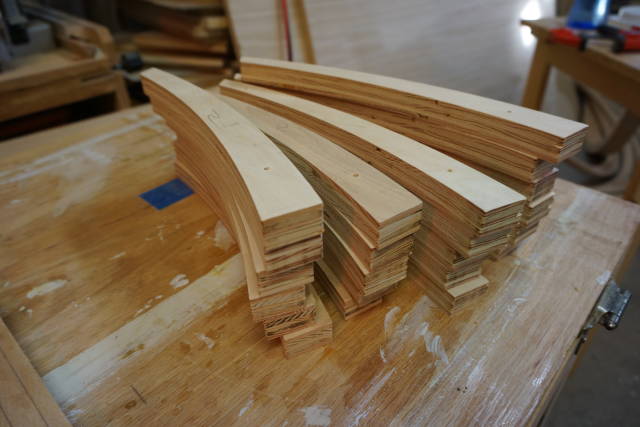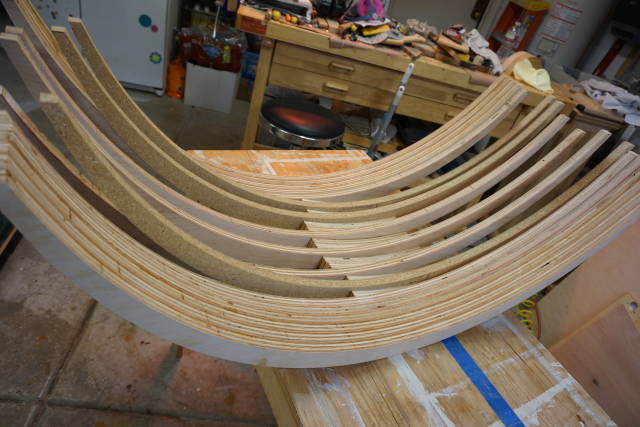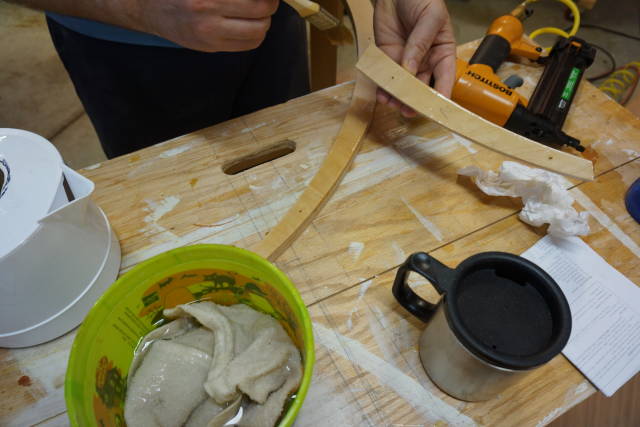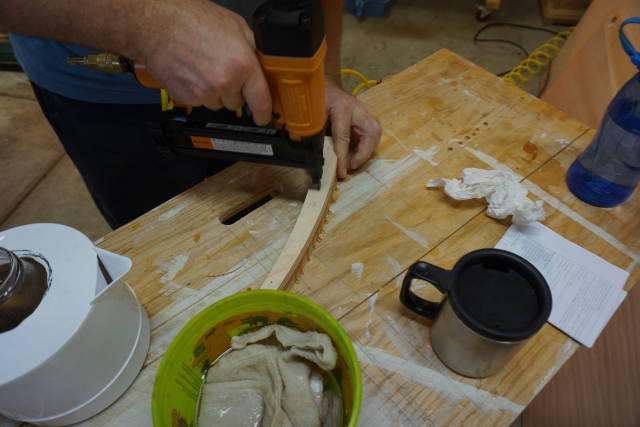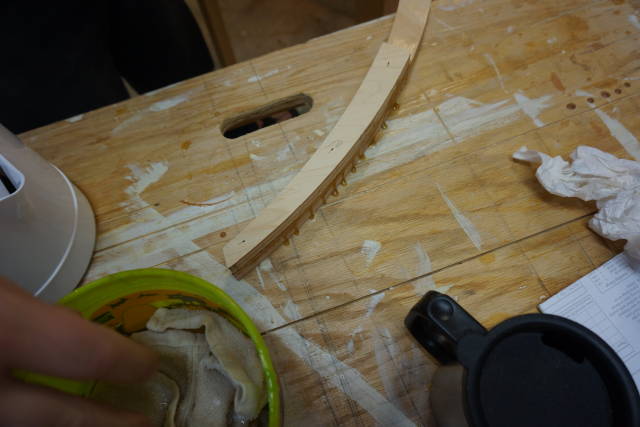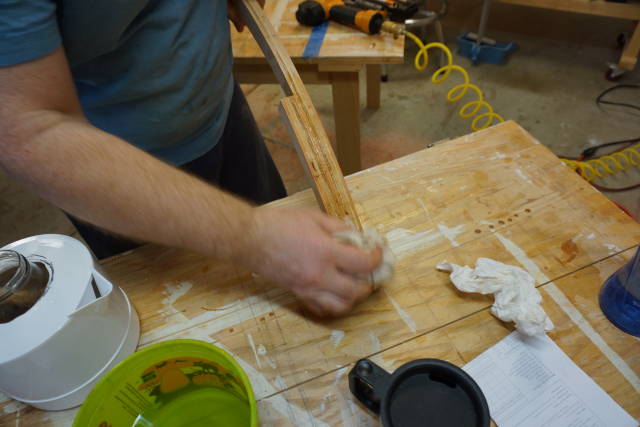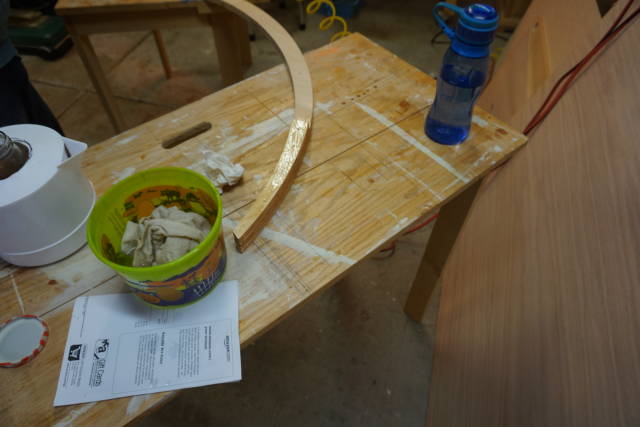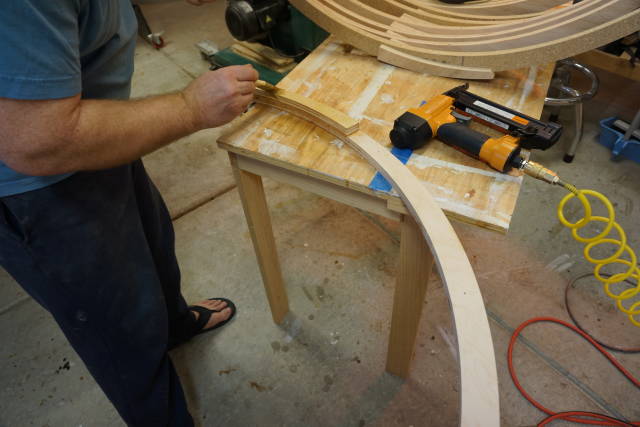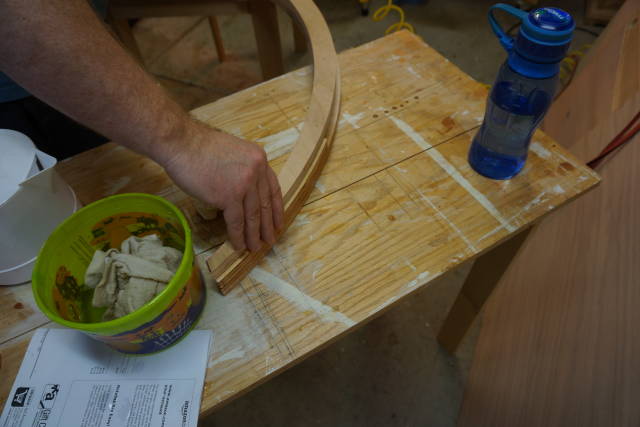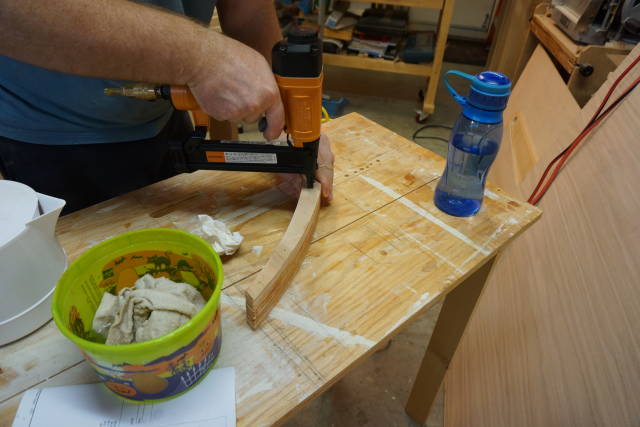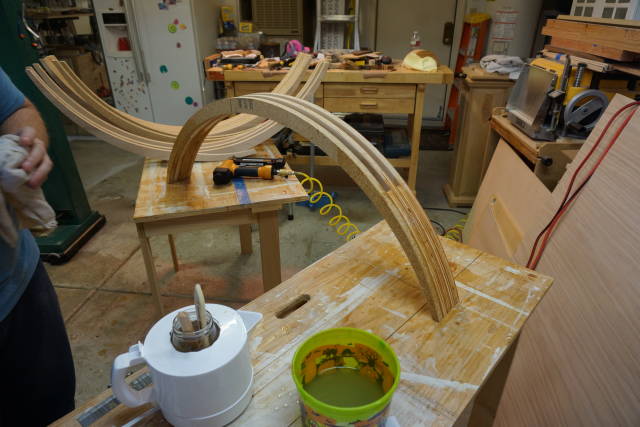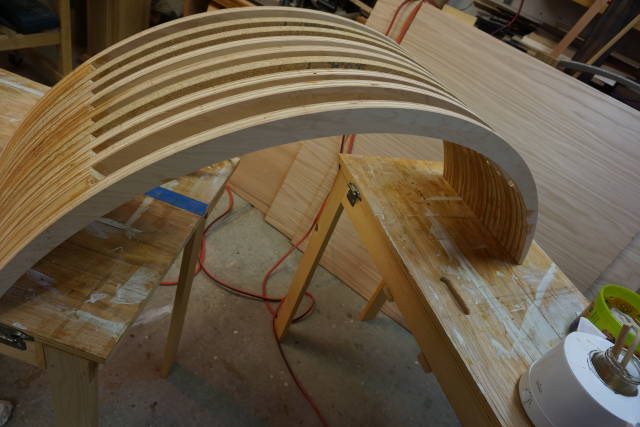 Now I glue the set of five pieces on each side. Clamped no nail.
I am sure the carbide will go through the nail fine but..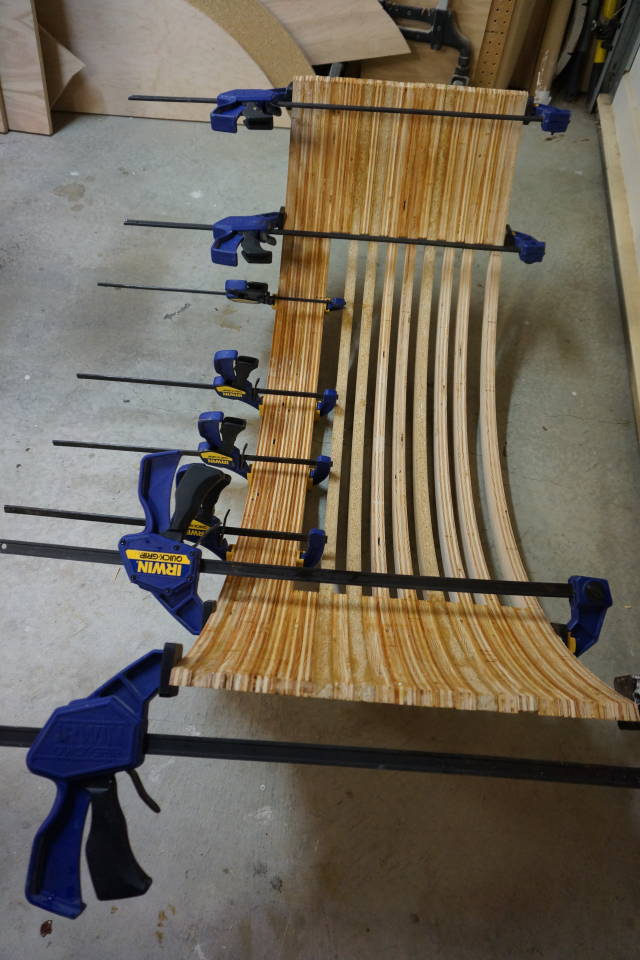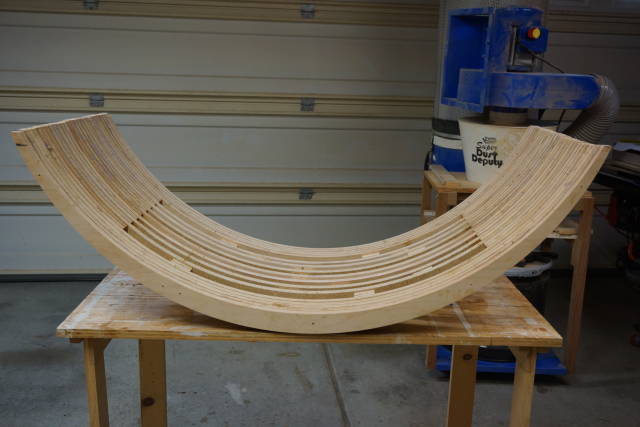 I added some small pieces between the ribs here and there for no real reason. It is plenty solid without.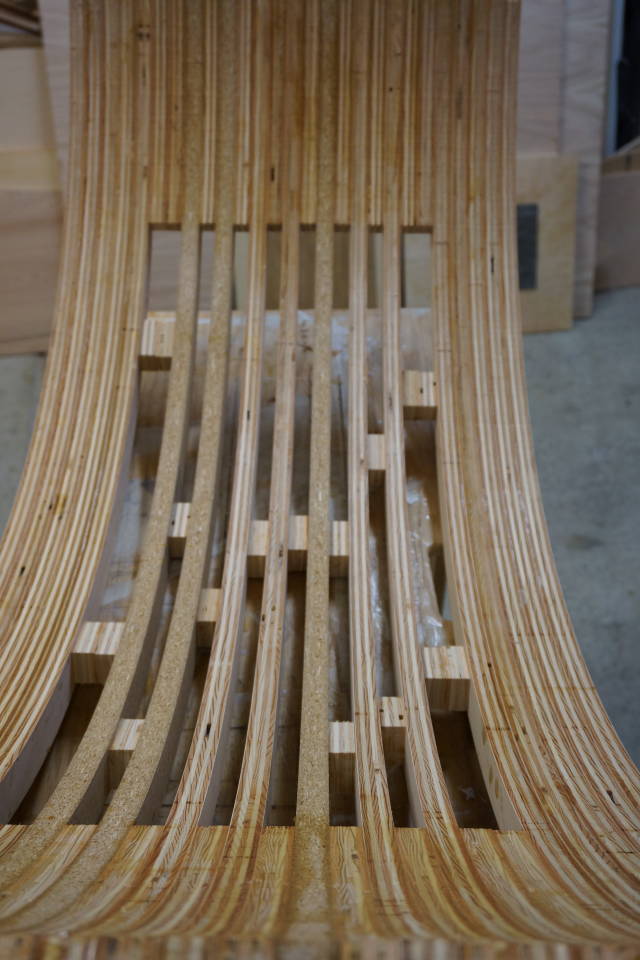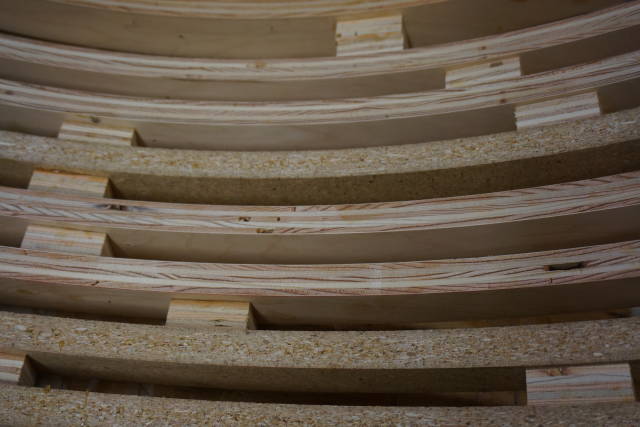 Dust so far this project :)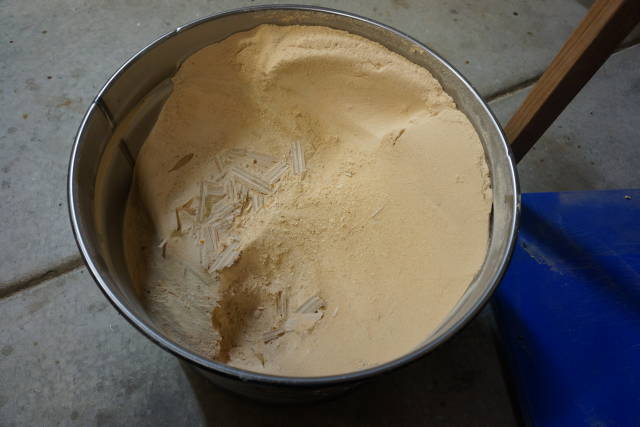 A couple of notes:
1- there was plenty of space between my fingers holding the pieces to be nailed. I was very concerned about a nail going out sideways. that's an area to pay attention.
2- I talked about 16 ribs and 20 filler pieces. 10 for each side top. those numbers come from the decision to have the width at 20". Since the ply is about 0.75", 20/.75= 26.66. so 26 should get me 19.5" for the width.
-- Abbas, Castro Valley, CA
View all parts of Coffe Table »