My Take on a Small Budget/Space Shop #2: The Beating Heart of the Shop
There are two institutions to be given credit for how well I have been able to equip my shop for so little money and in so little space. They cannot be separated. They are ShopSmith and Craigslist.
I was for most of my life one of the "pros" who have all the tools and looked down my nose at multi-function tools in general and ShopSmith in particular.
I was wrong. If you can justify the money and have the space, fine, you don't need to consider them and can go on in blissful ignorance as I did but when the time comes that space and budget demand creative solutions, it is time to give them a look.
Well I gave ShopSmith a look and now I'm like a reformed smoker. You can't stop me from singing their praises. At this point I have to bring up the other institution, Craigslist. ShopSmith makes very high quality tools for what they are and unfortunately new they just aren't in the budget that I'm talking about here. Enter CL.
Remember that 30″ × 8′ cabinet in my carport shop? Well here it is open to expose the machine that makes the whole thing possible. You can also see the "built in" spot for my HF compressor.
This is a 1993 ShopSmith Mark V 510. It is like new. I got it on Craigslist for $800 with the bandsaw and jointer special purpose tools (SS's term for add on tools that drop into place and run off the main unit's powerhead).
This machine is a good tablesaw, an excellent lathe,a very good drill press, a disc sander with amazing side benefits and a first class horizontal boring machine.
Next space is the 30" square area at the end of the cabinet. It houses the cart that carries the jointer, belt sander, planer and bandsaw. All these tools simply and very quickly drop into place and are driven by the powerhead.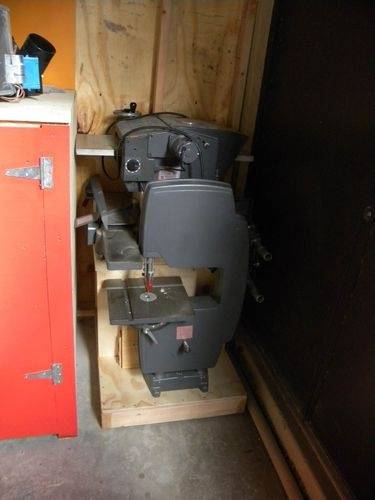 The drawers hold lathe and bandsaw accessories. All of these pieces came from Craigslist and cost far less than new prices.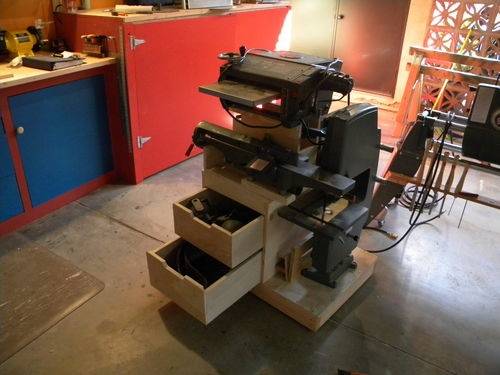 I would be remiss if I didn't add another fine but much maligned institution, Harbor Freight to my list of benefactors. There are real jewels among the chaff in that store and for the woodworker on a budget, particularly one who won't be putting tools to "commercial" use, they are a real resource.
This is my DC, a modified HF model that many woodworkers know well. It is an amazing value.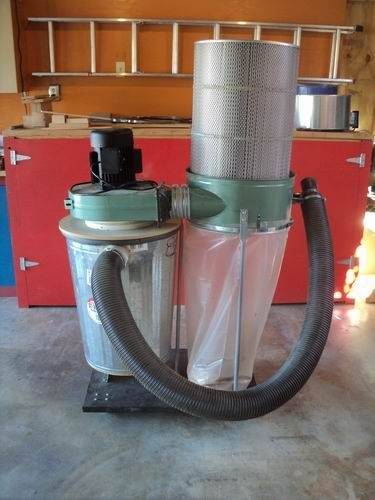 For those familiar with ShopSmith, we're about done, but for those of you who want to see how all this works, here are some pictures of the shop in action.
The Planer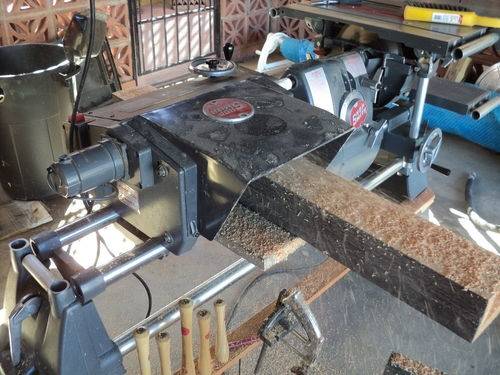 The Jointer
The Band Saw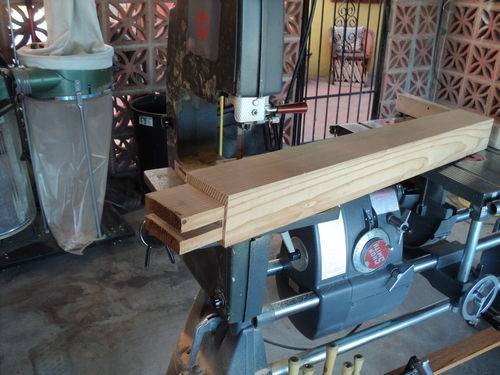 The Drill Press, Nice table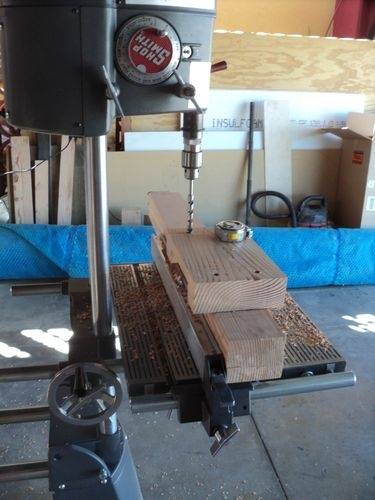 The Lathe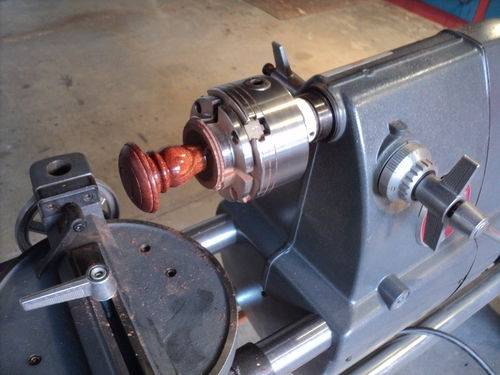 The Horizontal Boring Machine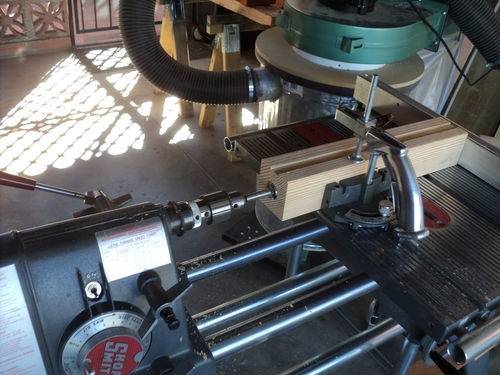 The Table Saw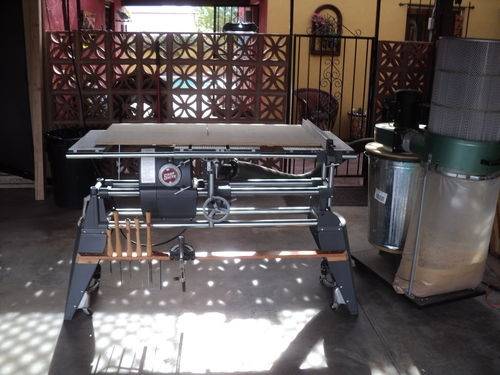 The Drum Sander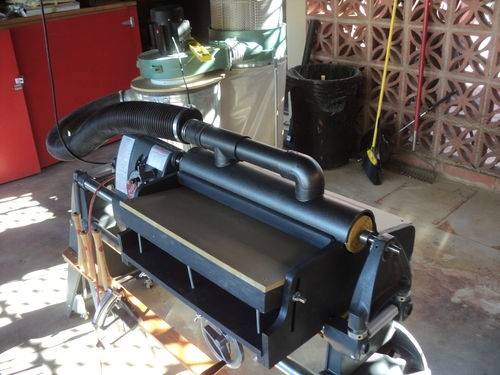 The Belt Sander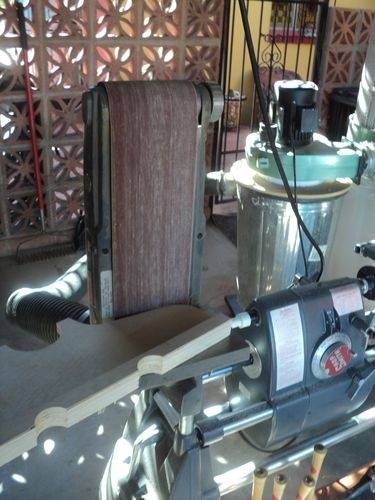 Sorry I don't have a photo of the disc sander in service but suffice to say that it goes on where the table saw blade goes and benefits from the extendable quill in the headstock and the multi-adjustable table to perform things my stationary Delta at home can't touch.
So this is the beating heart around which my very small, low budget shop away from home revolves.
If you are short of space and cash but you want a quality shop that can turn out anything the big boys can, get on the computer and start looking on CL for a ShopSmith near you.
Incidentally, I have no connection with any of the organizations above. I just tells it like I sees it.
Hope this will help some of you have more woodworking fun for less.
Thanks for dropping in.
Paul
-- The early bird gets the worm but its the second mouse that gets the cheese.
Part 2: The Beating Heart of the Shop
View all parts of My Take on a Small Budget/Space Shop »