Minimalist Clamp Storage
Can you call a 1 1/2" square strip screwed to the wall a clamp storage system? Well it stores my clamps so I do although I can't see it winning any design contests. Pluses are cost, construction time and space efficiency. Minuses are ….. ummm …. can't think of any. I don't have as many clamps as I used to and don't use these as often since I started using hot hide glue as my go to goo. The "system" however will work for as many clamps as you like.
The other rack was a spur of the moment idea that has worked fine for eleven years now, no complaints.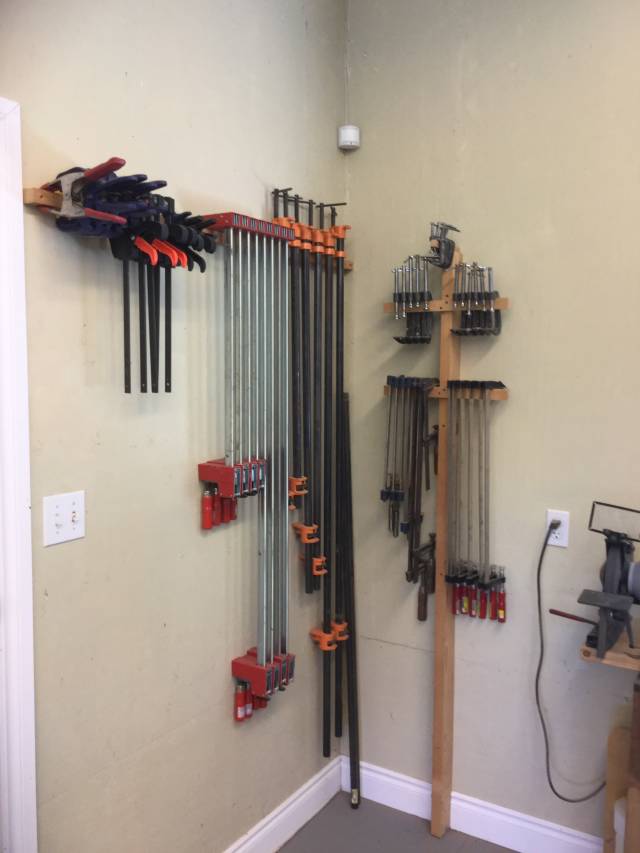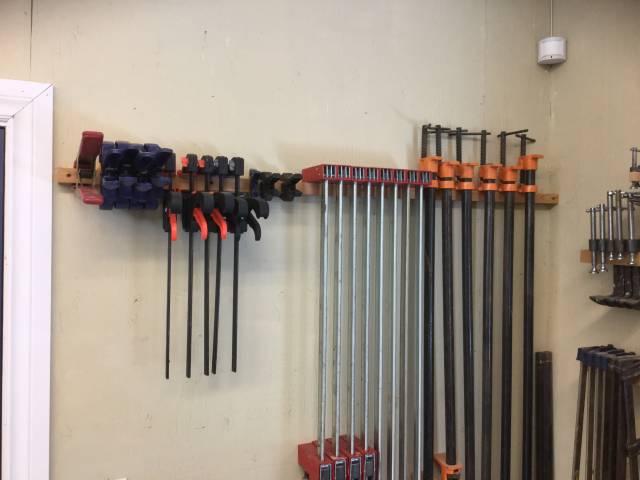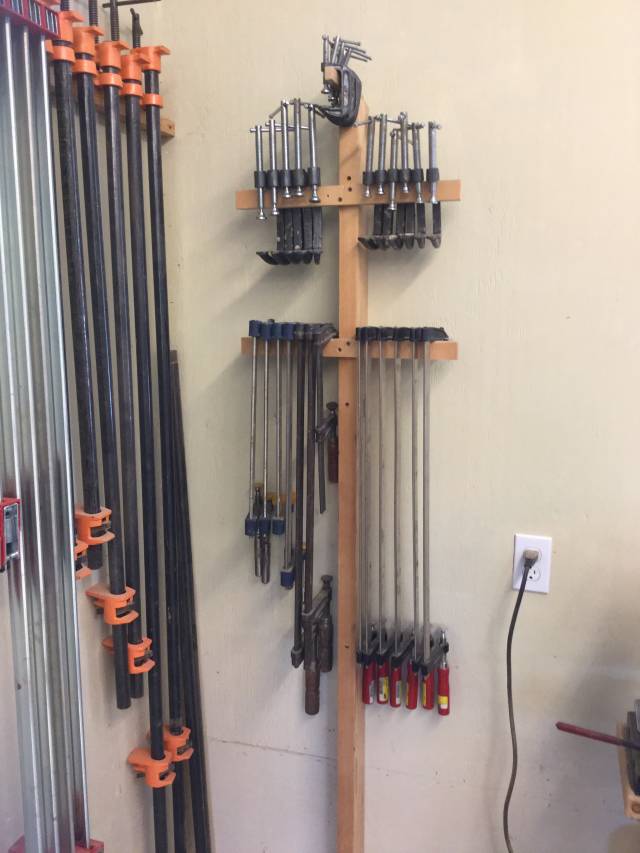 Thanks for looking,
Paul
-- The early bird gets the worm but its the second mouse that gets the cheese.