Building Some Chevalets, a Class Action #4: Day Four ...... Seems Longer
Just a few pics today. I started off by cleaning up yesterday's glue-ups on the column cheeks and generally tidying things up.
Then I cut the recesses for the threaded rod in the carriage logs and glued in the filler pieces. The posts won't glue in until the ends of the carriage logs are machined.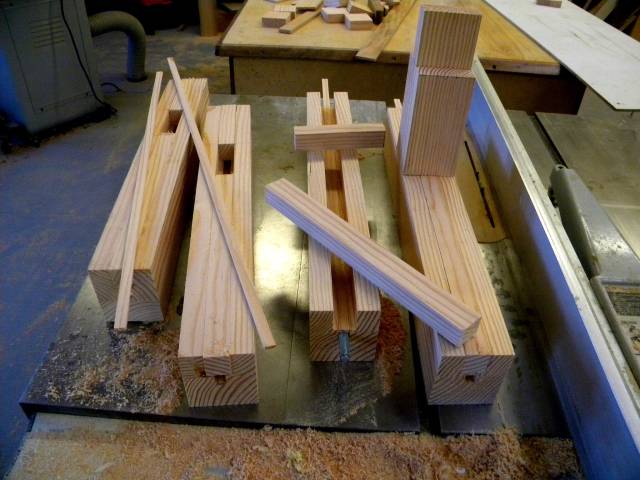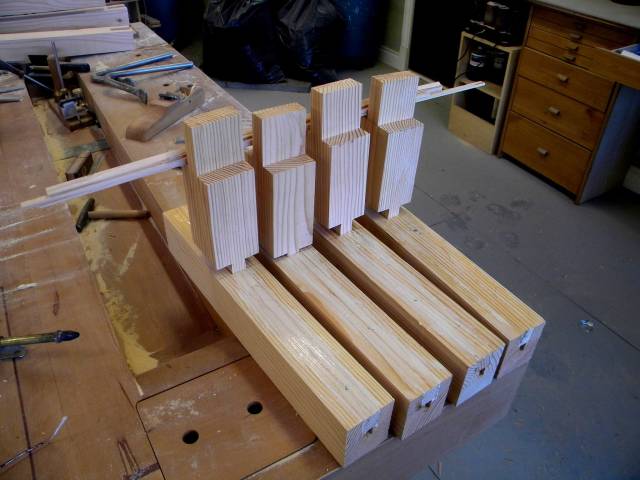 The rest of the day was consumed by assembling the arm clamps with carriage bolts and with cutting and fitting all the seat parts. Here's the photo I wanted to get to yesterday.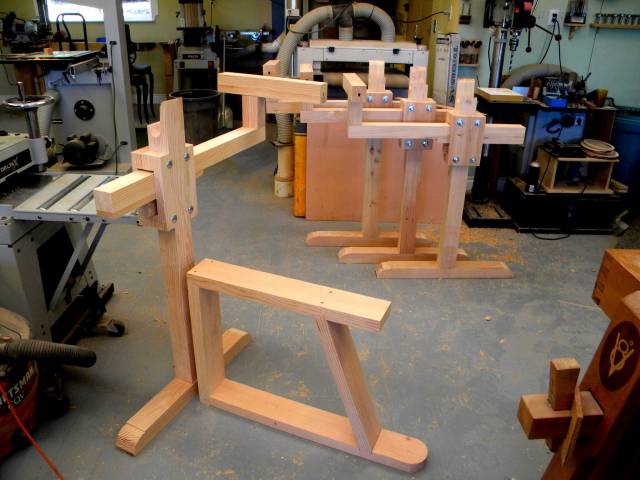 I've got eighteen and a half hours in now and I'm working way harder than an old guy like me should but I'm really enjoying pushing myself and I do love a challenge.
Thanks for looking in.
Paul
-- The early bird gets the worm but its the second mouse that gets the cheese.
View all parts of Building Some Chevalets, a Class Action »