Picnic Table #5: Legs Cleanup
The previous segment of this blog we ended with two arches. One had a lot of creep and the other not so much.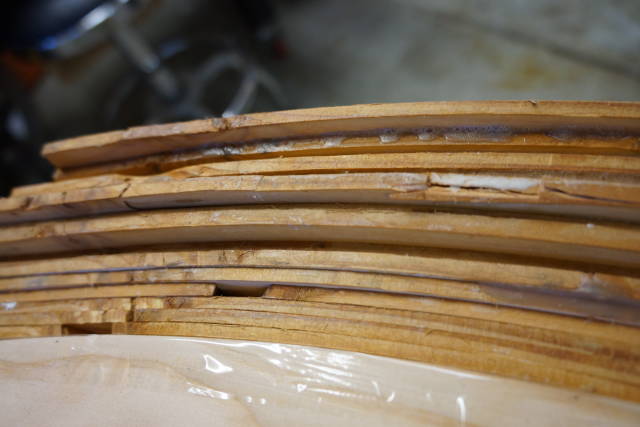 I have never cleaned any arched piece that big. Again it is heavy and curved (:
Dry run on the jointer with 2 rollers was not good.
I needed to figure a way to flatten one face before I could take it to the planer.
I bombarded Bently with questions who was so nice as to offer help and tips. Thanks Bently!
He suggested drum sander. Why did I forget my drum sander? The most used tool after the tablesaw…
Well no luck… The maximum clearance on my drum sander turned out to be 3" that 1" short of the needed clearance.
why 4 not 3.5"? well I got so much creep on the first leg.
I could have driven to Vegas and use Bently's Sander and have fun at the same time… That was enticing.
I thought I will make a router sled and clean them that way. Well I did not have a single surface flat that is at least 52" wide.
So I resigned myself to making the jointer route work.
I used my foldable tables with some padding to get the right height. Low and behold, it worked.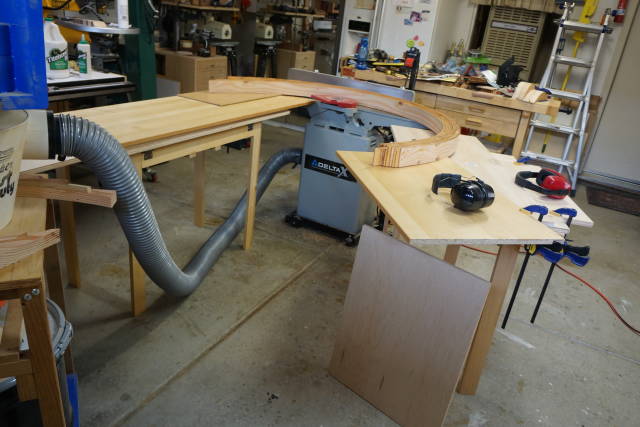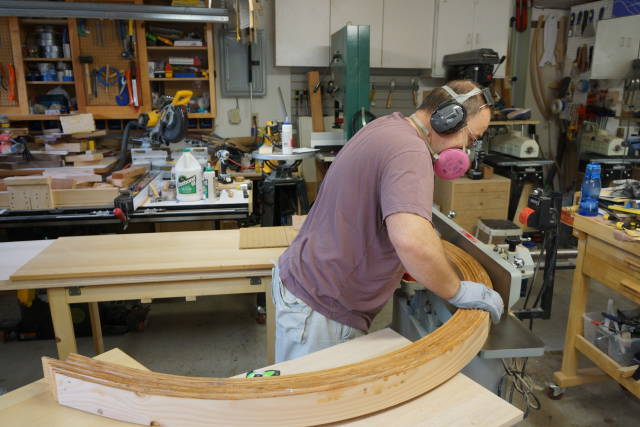 Same thing on the planer and I was elated.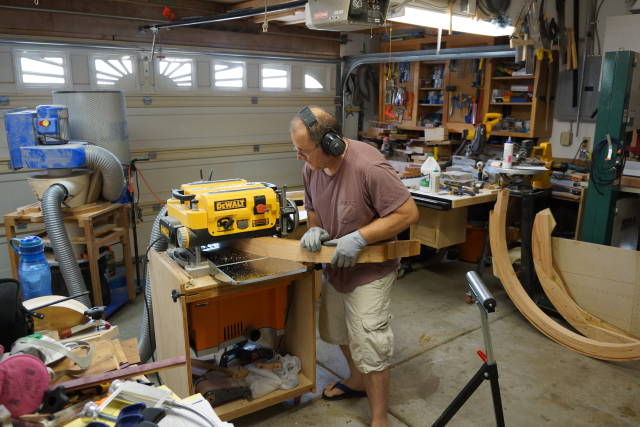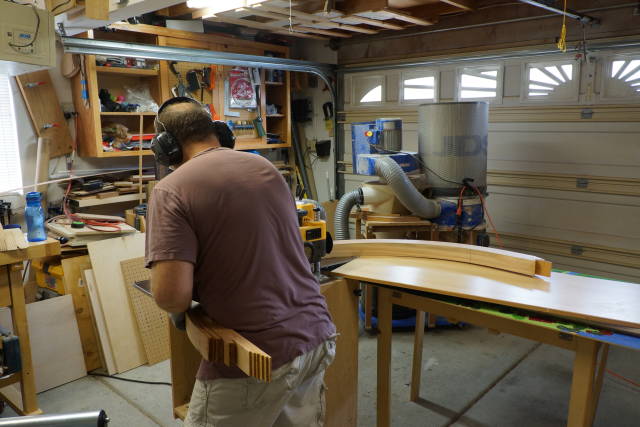 Trimming the led to size on the tablesaw or bandsaw was not feasible for me, even if I built a special sled for the job. I would have to hold it vertical. I have seen it done on shorter arches. I figure I can use my form to guide me through the cut.
Since my form was overhanging on the ends, the first step would be to trim the form ends.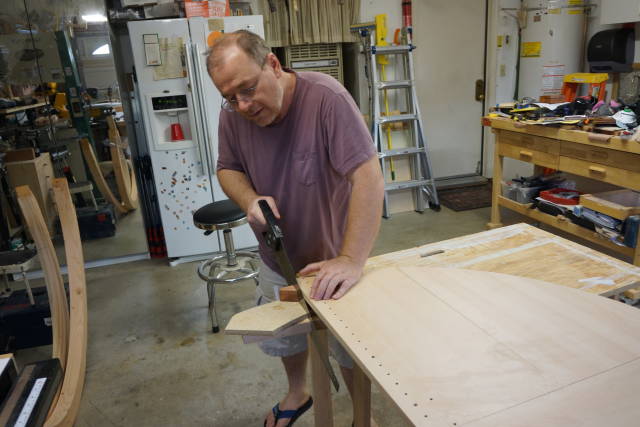 I then had a flat and strait edge to use as a guide to cut the legs.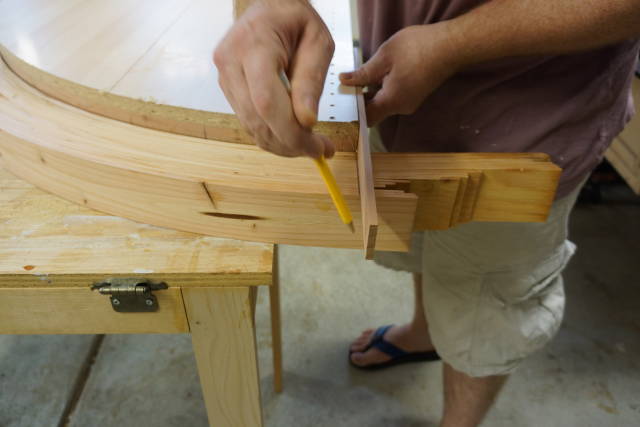 I did use my left hand to make sure the handsaw stayed perpendicular to the leg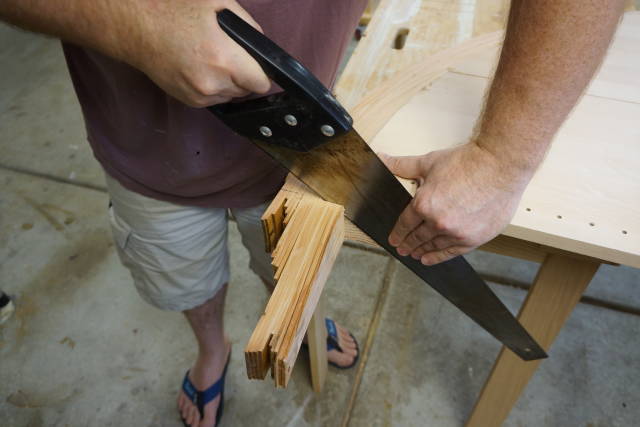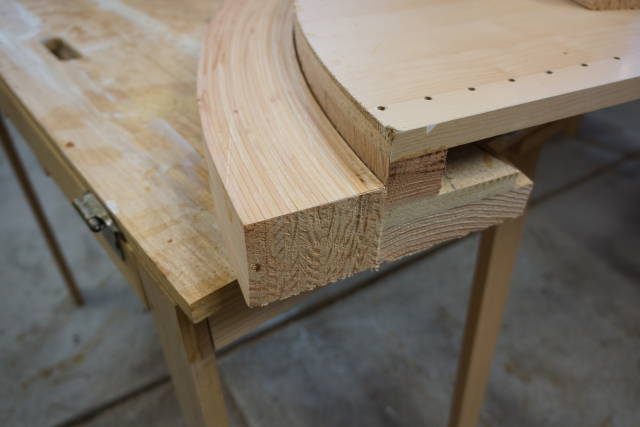 Et voila two legs!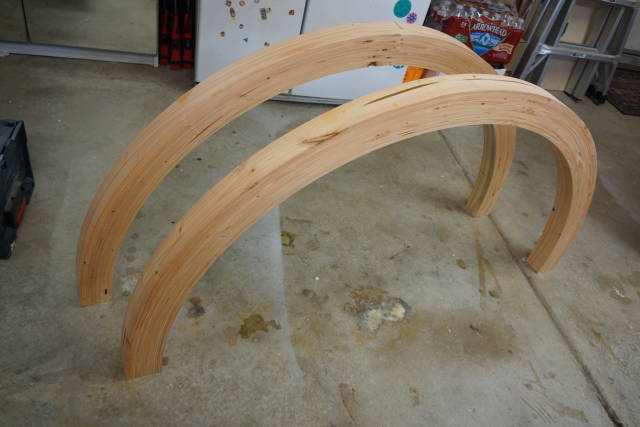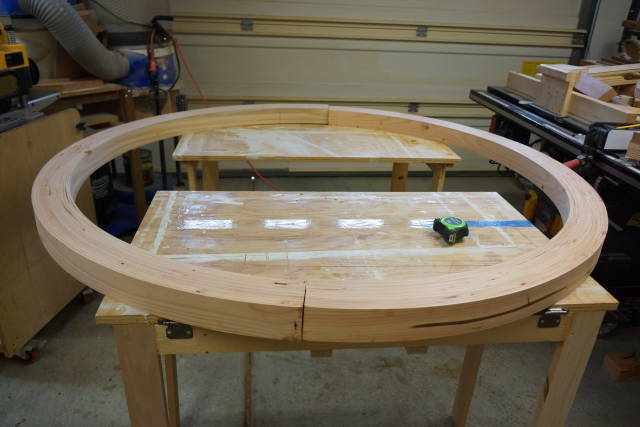 I started with an empty dust bucket and it got full and started filling the filter catch bucket of my dust collector.
Next installment is the transition piece where the top will be attached to.
But first need the weekend to do some work in the shop :)
-- Abbas, Castro Valley, CA
View all parts of Picnic Table »