Marquetry Jewellery Box #8: Truing Up the Cantilevered Drawers
Now that I have the plan in place for the end marquetry there is a little housekeeping to be done with the drawers. The pull out ones in the centre column are straightforward and relatively easy so I have already glued the marquetry to them. The tricky ones are the cantilevered drawers in the side columns.
When last seen they looked like this. They were glued up but had no bottoms.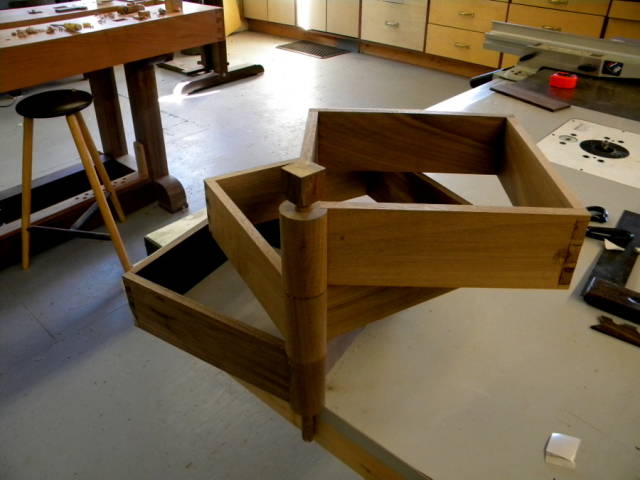 The bottoms will be 1/4" plywood veneered both sides with walnut and ebonized. Because the plywood can't show on the hinge columns and to strengthen the corner joint I half lapped a piece of queen ebony onto the hinge corner of each,…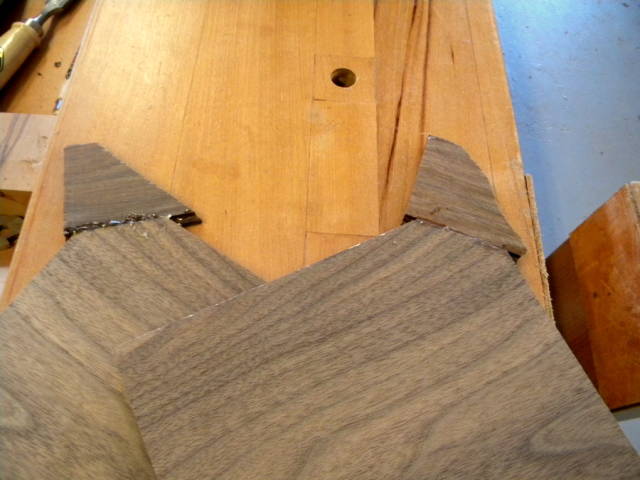 glued them on, and trimmed them flush. (Those of you who know my shops will notice that the last one was at my home shop and this one is in my Az. shop)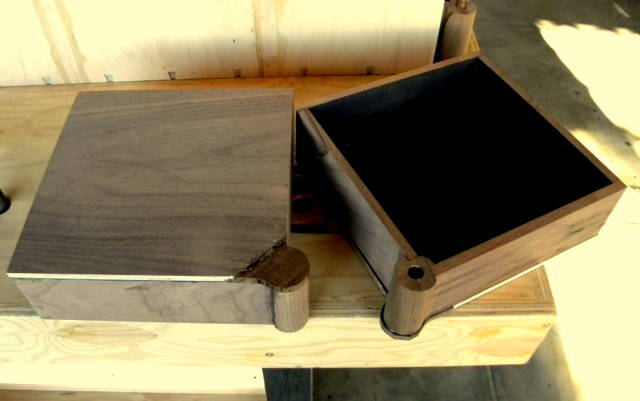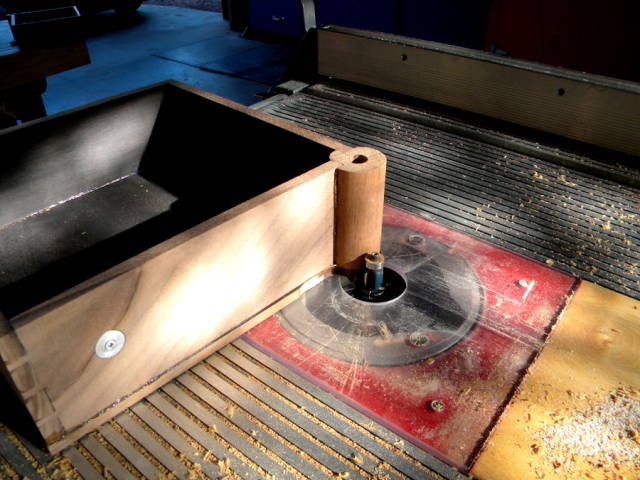 As the two inside edges of the bottoms will be seen when the drawer is opened, I routed a little rebate and inlaid a bit of solid walnut. The two outside edges will be covered with marquetry.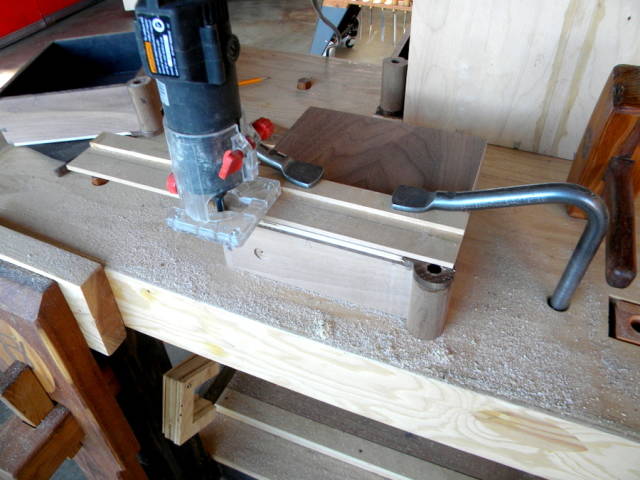 So that brings the construction details up to date. Now for the tricky part. I spent a lot of time trying to tune the cantilevers with my carefully turned ebony hinge pins but in the end the tolerances were just not good enough. I switched to 1/2" brass tubing inserted into the holes in the drawers and 7/16" for the pin. With 1/32" wall the fit makes a perfect brass on brass bearing with much less play.
The cantilevers will make or break the structural side of the project. They must move so smoothly that you can't stop playing with them. They cannot touch any other part when they swing, and they need to close leaving the front and side panels perfectly planar and with very small cracks because the end marquetry will be a single picture.
…………. That's why it took so long but ….. I did get 'em done.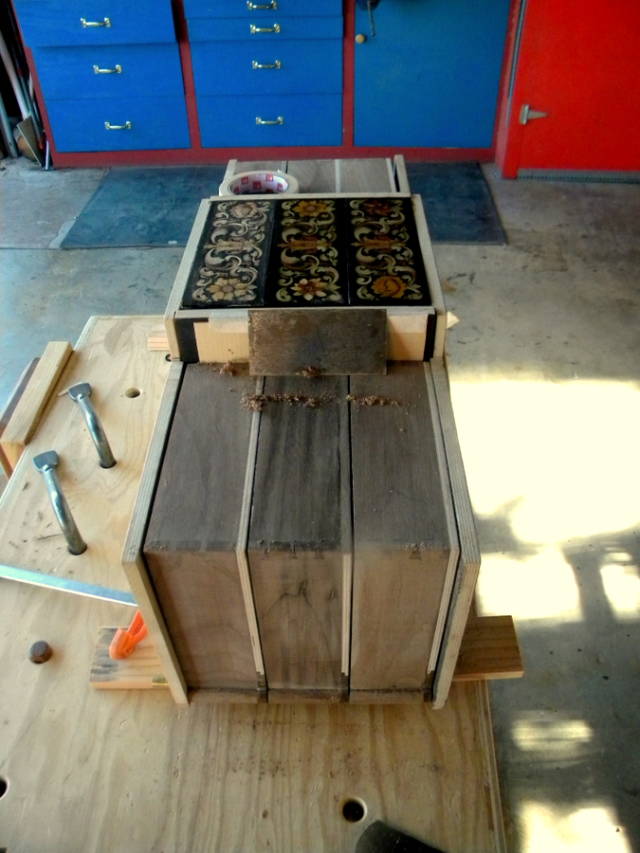 Here's a little video of the resulting hinge action.
Now the rest of the drawer front marquetry pieces can be glued on and I can get started with the end motifs.
It may be a while before the next entry but at least I'm pretty sure there will be a next one. There were moments when ……
Thanks for looking in,
Paul
-- The early bird gets the worm but its the second mouse that gets the cheese.
View all parts of Marquetry Jewellery Box »