WoodworkingWeb Interview: Kiefer
This interview, with Kiefer, is from December, 2014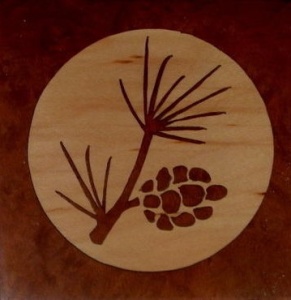 1. What is your "inspiration story" — where did your interest in woodworking all begin?
My uncle was a great carpenter with a small shop in a small town where I loved to spend my summer holidays and also whenever I got a chance to visit .
It was a great place to visit as my aunt and uncle sort of adopted me as their son and I learned a lot that has stuck with me all my life .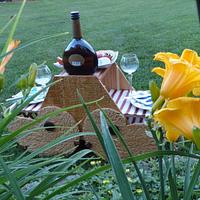 '
2. Who is your woodworking mentor and why?
There have been several mentors during my life starting with my Father, my Uncle, and later my apprentice master in the automotive trade .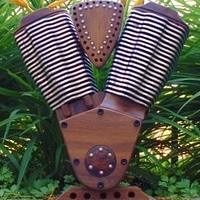 3. Power or hand tools? … and why
I am now retired and have a small shop set up in my garage with all the tools that I could want and use both power and hand tools and have no preference they both have their place .
I also finally built a workbench and have built several vise that are my own design and are improvements on old designs which I have posted here and this sort of has become an addiction .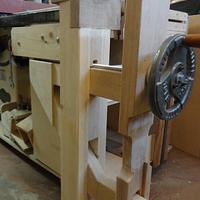 4. What is your dream project and when do you think you will tackle the challenge?
My dream project is always the next one and I usually can't wait to get into the shop to get started but there is also a backlog of project ideas that I have been wanting to make for years and being retired now allows me to make some of them .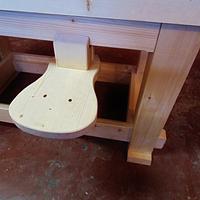 5. What is the greatest gift that this craft gives you?
I guess the part I enjoy the most is to tackle a challenge and create new designs, not copy and repeat what has been done before .
The greatest gift of woodworking is the relaxation that it provides and the satisfaction that a finished project gives me , the smile that the person has on their face when I say this is for you, be it a member of my family or a new or old friend or a total stranger that needs a gift to brighten up their day .
I love working with my hands and keeping my brain stimulated but also the smell of wood as it is being cut and shaped enjoying the sound of the tools that is like music in my ears and I never tire of it .The other part is making friends with woodworking passion and spending time talking comparing notes .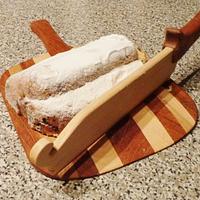 6. What are your "words of wisdom" that you want to pass on to others, especially to beginners?
The most important wisdom I could give about woodworking is enjoy it and don't rush ever, pay attention to details and if they need to be corrected redo them, don't let it ride and spoil the project .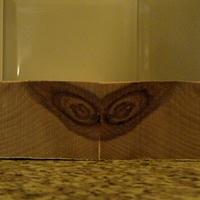 I can speak from experience when it comes to safety as I lost an eye in a table saw accident and regret to this day doing something that I should not have done but being in a rush I thought I could get away with it .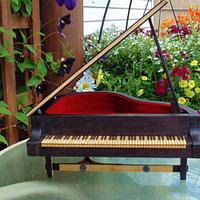 To a beginner I would say start learning from wherever you can find good advice be it a trusted friend ,tradesperson or even a good website but be careful in your choosing .
<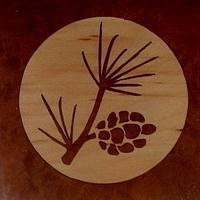 As far as tools go buy the best quality you can afford and slowly build your tool inventory as you need them .Tools become an addiction after a while for most of us but never become a snob and buy something just for the bragging rights and a lot of times a shop built tool will give more satisfaction and pride .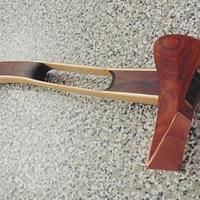 Stay organized in your workspace and constantly clean as a messy shop can lead to accidents and have a plan when you set out to do a project be it a blueprint or a simple sketch but have a plan .
~ Klaus
-- Toxins Out, Nature In - body/mind/spirit