Marquetry Jewellery Box #13: 21st Century Painting in Wood
Up until now I had been laying out my painting in wood layers by hand using lines that extended beyond the edges of the veneer area and after placing the veneer on the drawing, redrawing them on it to indicate the cut out areas. This is basically the "old way" and it works very well …. most of the time. A drawing that has been used for this sort of layout looks like this.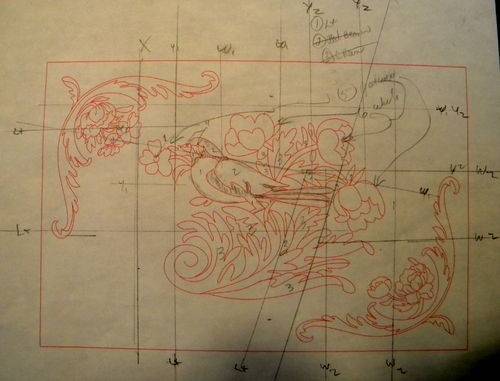 As this one was going to be large and somewhat complex, I decided to try another way. I retrace all my patterns in Inkscape anyway to create colour separations from photos or, in the case of patterns from books, to "clean them up" to be actually cutable …….. so why not throw in a couple of extra layers and make layout patterns for the different colours of veneer.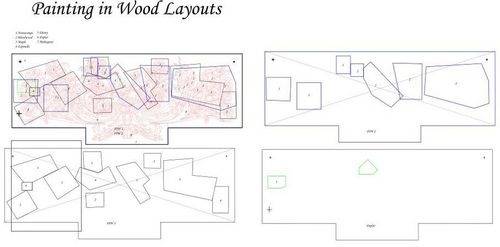 At the bottom below you see the pattern for the top of the jewellery box and above it are the printouts of the layers with the colours indicated by numbers.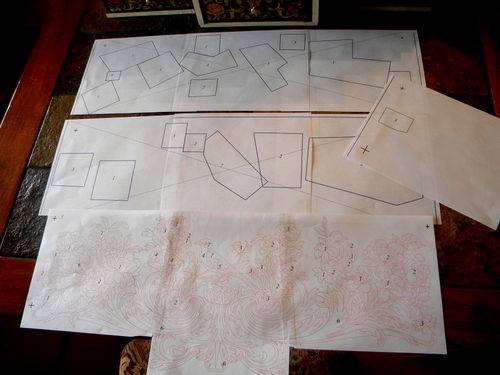 Here is a better look at how they work. The alignment and accuracy are perfect but unfortunately operator error is still possible. Even though clearly marked #2 on the pattern, the large square (lower left) seems to be marked #1 and I in fact made the packet up that way. If you look at the surrounding area on the layouts you will see that that makes for a lot of #1 (Araracanga) in that end of the motif. I did catch it when cutting and managed to fix the packet before any harm was done. I may show that when I do a segment on the cutting.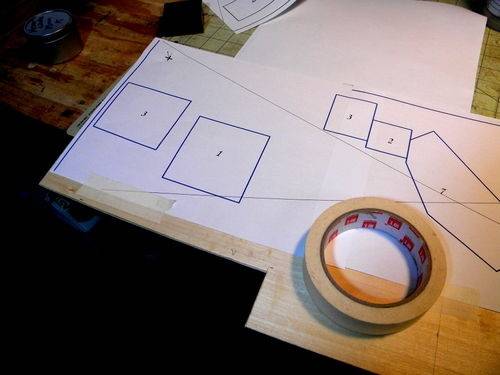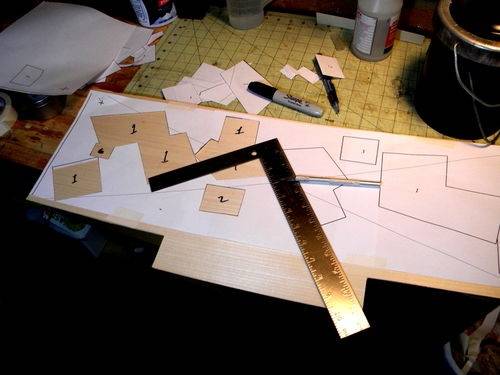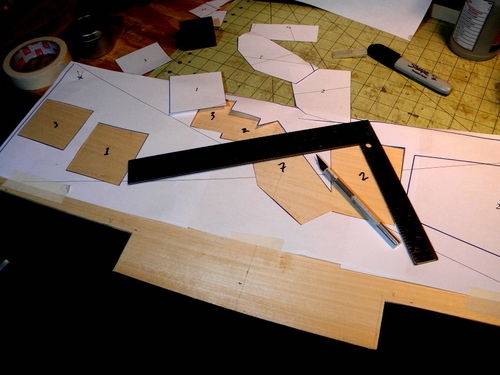 You can use the cutout holes to locate the insert pieces in the waster (basswood) and you can use the cut out waster to mark out the veneer inserts efficiently.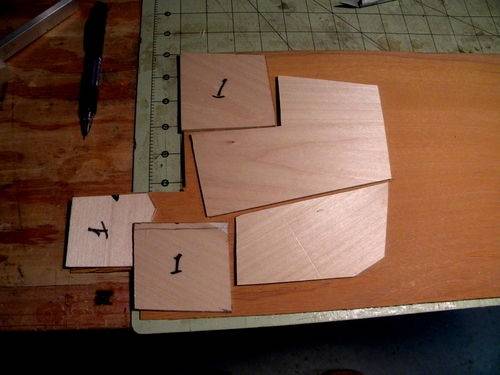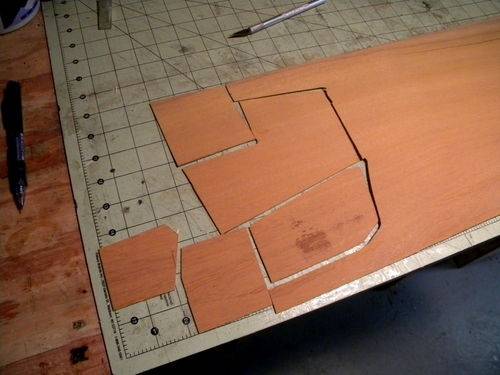 Here the layers are assembled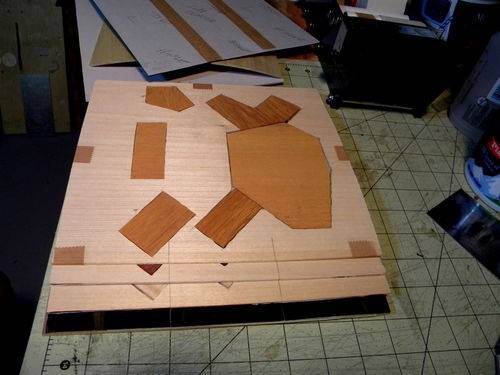 ..and here they are ready to go into the packet along with a full layer of Poplar and a full layer of Ebony.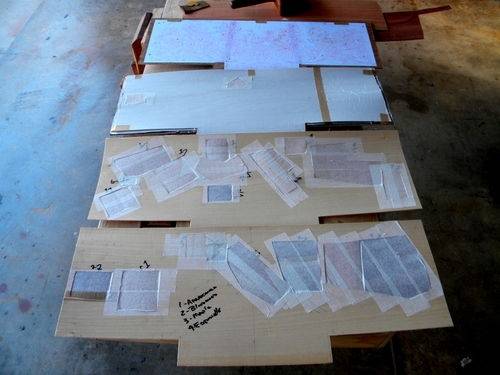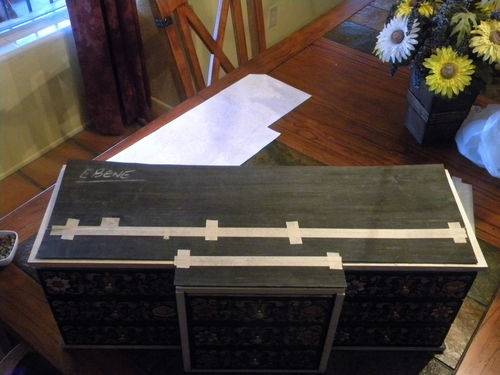 All the patterns and cuts were aligned with veneer nails located in holes at the corners of the original Inkscape layout.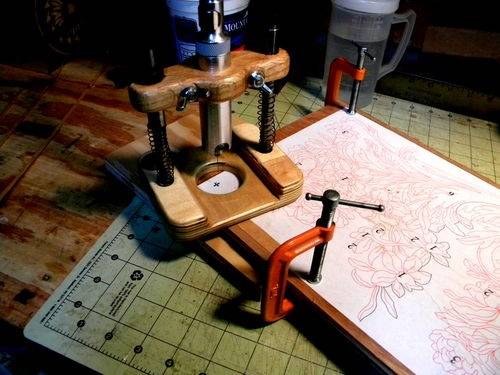 I'm into the cutting now and it will be a while before that is finished so this is it for tonight.
Pretty pictures next time, I promise.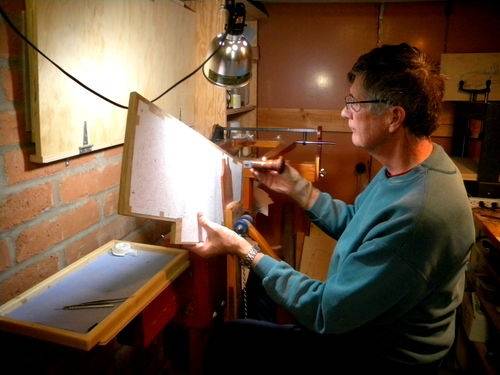 Thanks for looking in.
Paul
-- The early bird gets the worm but its the second mouse that gets the cheese.
View all parts of Marquetry Jewellery Box »