Hand Tools - Some New Some Old
In my boatbuilding career there was always a need to get the job done quickly and efficiently so power tools were the order of the day except for the few places where they just couldn't do the job. Final planing on the edges of planking, shaping concave deadwood timbers, and chopping rib pockets and planking rebates were a few of those. All this just means that while I have always had and always used hand tools, I wouldn't call myself a hand tool guy – certainly not worthy of the vaunted "galoot" title.
So much for the disclaimer. Here is a quick photo of some of my currently used small hand tools.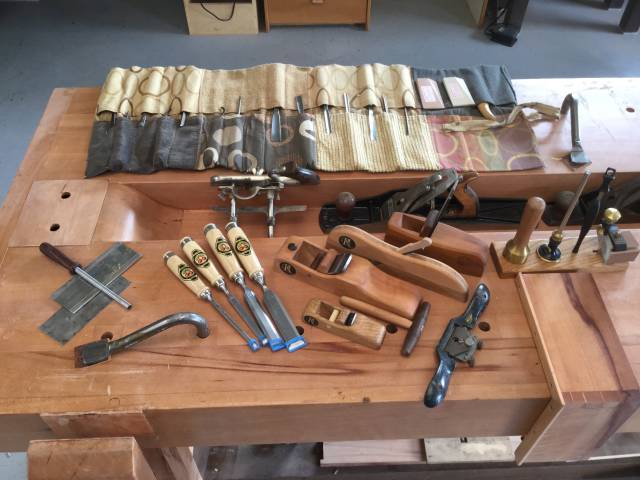 Most of these will be easily recognized but in the next picture it may not be as easy to name and put a function to all of them. These are some of my old tools from my boatbuilding days.


In particular I think this one may stump most of you. I have described it in an old blog but other than that it is a bit of an obscure one.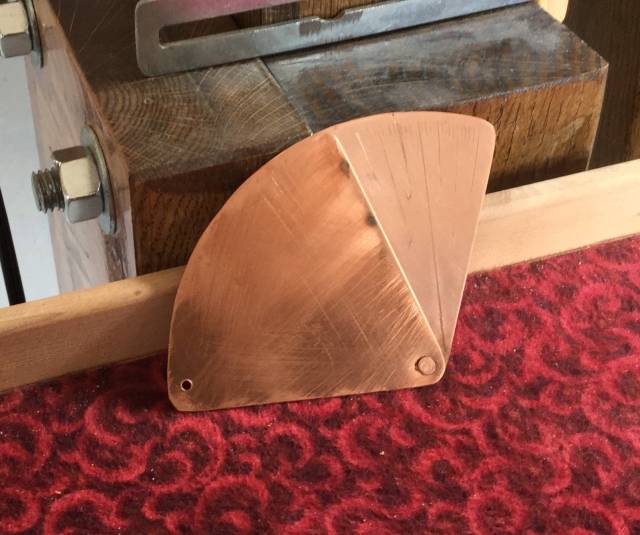 Of course anyone who knows me or reads my blogs will recognize the last picture.
This is my favourite hand tool ever!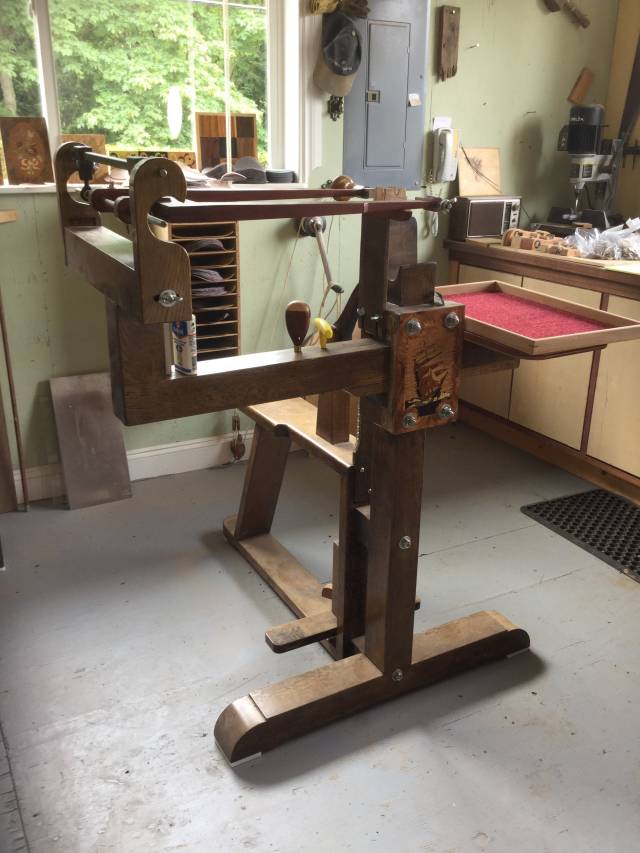 Thanks for looking in.
Paul
-- The early bird gets the worm but its the second mouse that gets the cheese.