A Pair of '64 Chevys
No contest on my favourite tool but it's a toss up which one.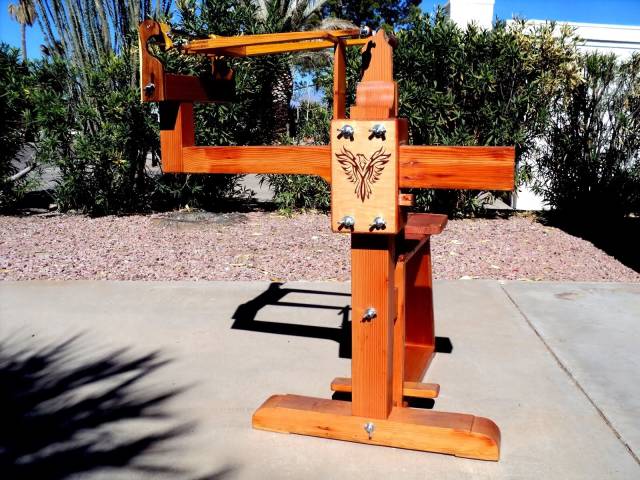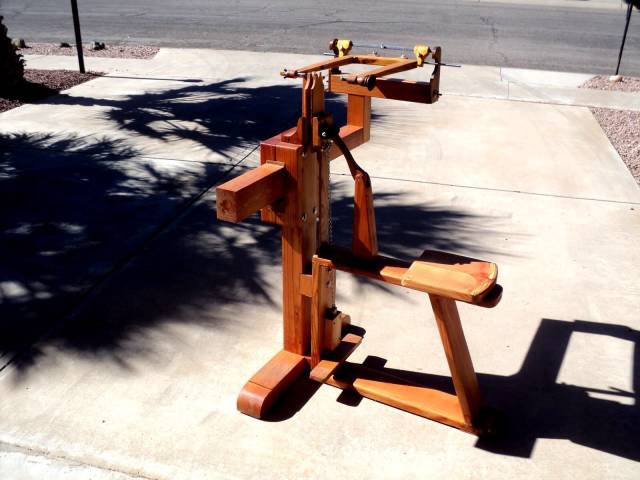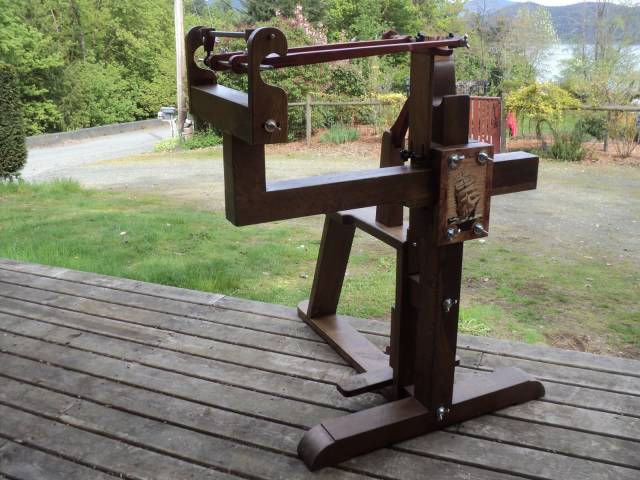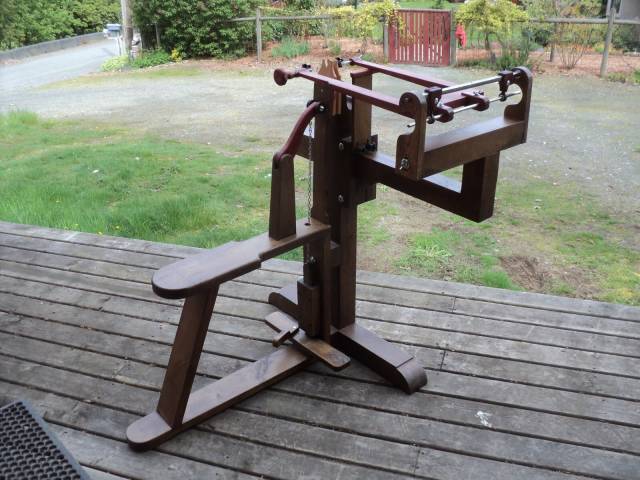 The term "64 Chevy" refers to the fact that both of my chevalets measure 64cm from the seat to the blade, the traditional size measurement for them.
The first one above is the first I built in Green Valley, my winter home. When I built it I had never seen one and worked from a few photos I found online. The second is the one I built as soon as I got home to my BC shop. For sentimental reasons, I think the nod goes to the old Douglas Fir chevy made from a bone dry old beam that I salvaged from a roof repair job.
Since building these my woodworking has been consumed by a quest to learn to cut good marquetry. Without these tools, I would be far behind where I am in that quest.
I realize that if you haven't seen one it may be hard to visualize how they work so here are a couple of little videos that wil explain better than I can in words.
Thanks for looking
Paul
-- The early bird gets the worm but its the second mouse that gets the cheese.