WoodworkingWeb Interview: BarbS
Thanks to BarbS for taking the time to do this interview.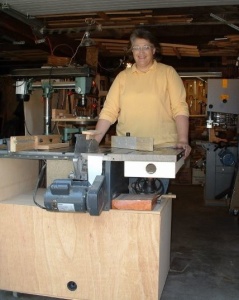 My 'Inspiration Story' was one of necessity. When my children were small, if I wanted bookshelves or night stands in their rooms, I had to knock something together with hammer and nails. I over-built everything, and just learned as I went on, relying on the library for guidance. Very slowly, things improved! There's nothing quite like 'learning by doing.'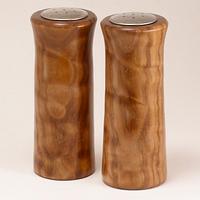 I don't really have a woodworking mentor, though many people have helped me along the way. When I started to do wood turning, I spent a weekend with Russ Fairfield, which helped set good habits to expand on. I'm always struck by the generosity and eagerness to help, displayed by more experienced woodworkers. I've tried to emulate that attitude with those just beginning.
My shop is a hybrid shop of mixed power and hand tools. I much prefer the hand tools, though, unless a big project puts me in a hurry. My routers have been packed away for several years. I hate those noisy things, and would much rather use hand tools. My manuals are somewhere around; if I want to fire up a router I'd have to read them again!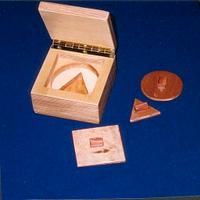 My dream project is my standing hand tool cabinet I started designing over a year ago. Life hasn't granted me long weeks to devote to shop time lately, so I've only just barely started on it, but it will be completed eventually. And I have a recurring vision of a long credenza for the living room. I can see it in the mind's eye just as clearly as if I'd already drawn out the plan.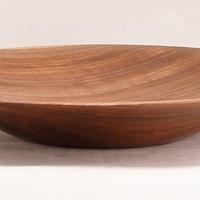 Words of Wisdom? The most important thing I've learned, I think, is to listen to that little voice of warning, and never ignore it when I'm beginning a procedure. If that inner voice of warning rears its ugly head, I stop and reexamine what I'm doing, trying to see ahead to what may happen if I go on the way I'd planned. All woodworkers could benefit from the rule: if you're uncomfortable with a procedure, find another way to do it.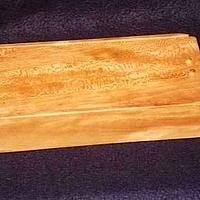 I look forward to all the tutorials being presented, and seeing everyone's new creations, which is a great inspiration to get out to the shop and try something new. Every chance we get to pool our knowledge and experience is a bonus for the entire community. I really enjoy seeing everyone's work here. Thanks for the opportunity to 'spout off!'
-Barb Siddiqui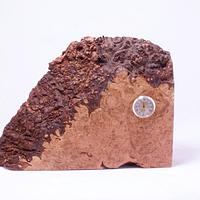 -- Toxins Out, Nature In - body/mind/spirit