A Gift From kiefer
A couple of weeks ago I got an unexpected package in the mail from my good friend Klaus (aka kiefer). Inside was a hand made veneer hammer with his signature open pattern handle. It is very well designed especially when you know he hasn't done any hammer veneering.
It features an offset handle which will be an advantage on larger jobs where both hands are on the hammer, a comfortable rounded head which works very well to get big pressure down on small projects using only one hand, and a smooth thin copper edge for applying maximum force. Best of all he inlaid a Canadian dime on each side of the handle featuring the Bluenose because he knows I'm a sailor.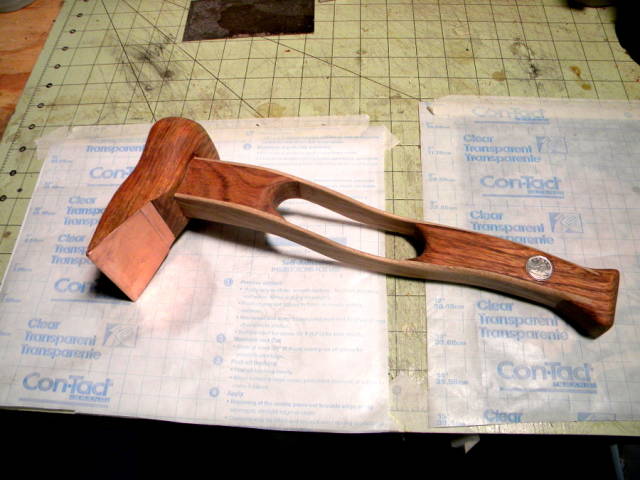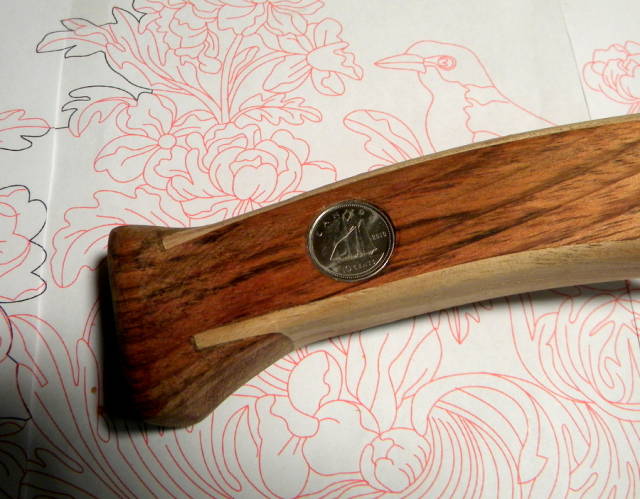 I finally got to put it to use last week and it performed with flying colors. It was easy to use, comfortable to hold, and easy to clean up.
Here is a little video to show how well it worked.
Thanks Klaus. Even though it seems too pretty to use, it works too well not to.
-- The early bird gets the worm but its the second mouse that gets the cheese.