Simple Jigs and Techniques #6: Cheap DIY Veneer Press Screws
When I decided to revamp my old veneer press in my Green Valley shop I decided to try something I have been thinking about for a while now. I remember looking at the $6, eight Inch "C" clamps at HF and wondering how hard it would be to turn one into a veneer press screw. …………………. Well it turns out, ….. NOT HARD AT ALL.
Here's a real one beside the HF "C" clamp. The threads are a little slower but not much, the length is the same and the ends are different. This was actually my first prototype and was a 6" clamp.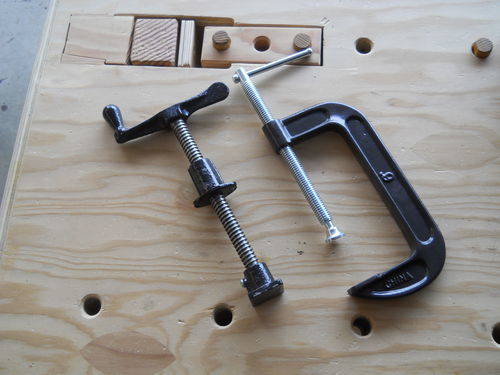 This one shows what you have when you cut the "nut" off of the clamp and grind the ball off one end of the handle to facilitate installation of the screw in the press.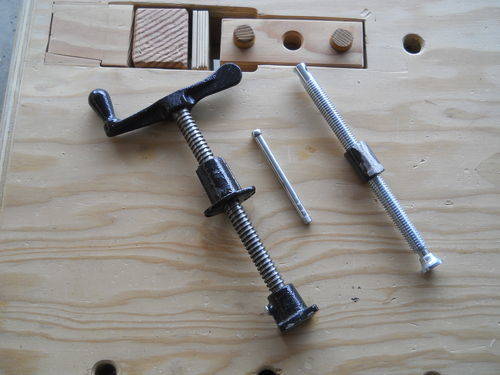 I bought a couple of square U bolts and cut them in half to make speed handles.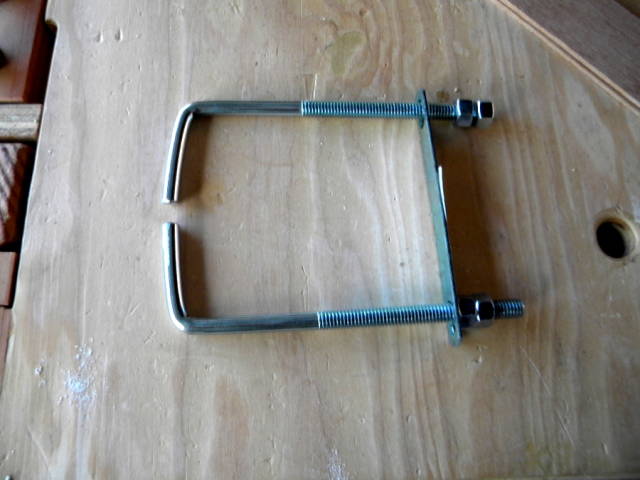 It turns out that the sloppy 5/16" hole is a perfect fit for a 3/8" tap.
….. and voila you have a veneer press screw.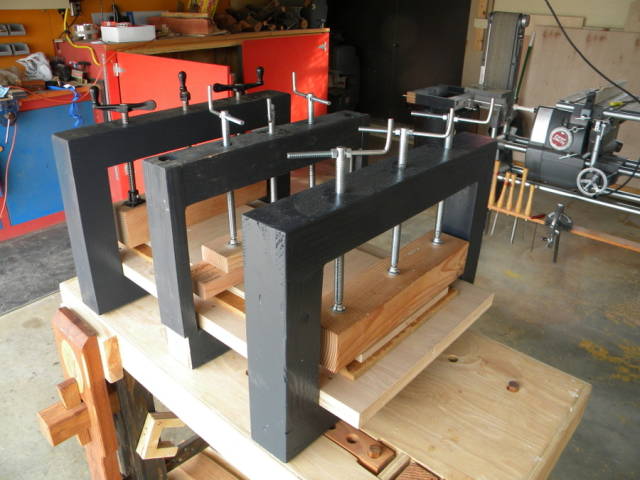 I did a blog on building these into a press here.
And, as an added bonus if you make one today, we'll give you absolutely FREE, a solid steel bench holdfast. (wedge not included)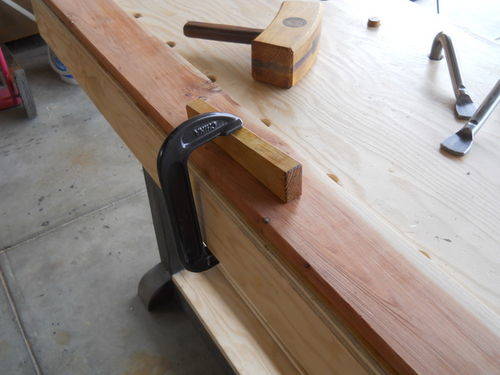 Thanks for looking in
Paul
-- The early bird gets the worm but its the second mouse that gets the cheese.
View all parts of Simple Jigs and Techniques »