Marquetry Jewellery Box #9: Just Pretty Pictures
Once the drawer mechanics were sorted out to my satisfaction, I was able to apply the marquetry to the last six and get a first coat of shellac on them to protect the surface until finishing time. I was prepared for it but the beauty and colours of the sawn veneers took me by surprise. I'm guessing that the vibrancy of the colours has something to do with the fact that the logs were not abused prior to the veneer being cut as is the case with slicing.
Whatever the cause, the result is stunning IMHO. Just thought you might enjoy a look.
(Yes I did notice the blob of junk on my lens …. but too late for these photos.)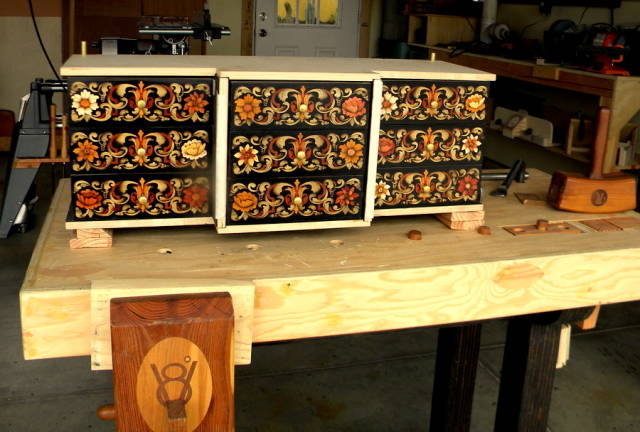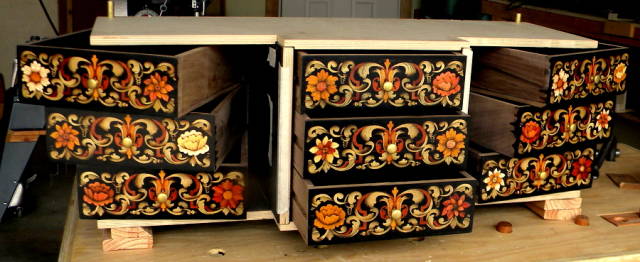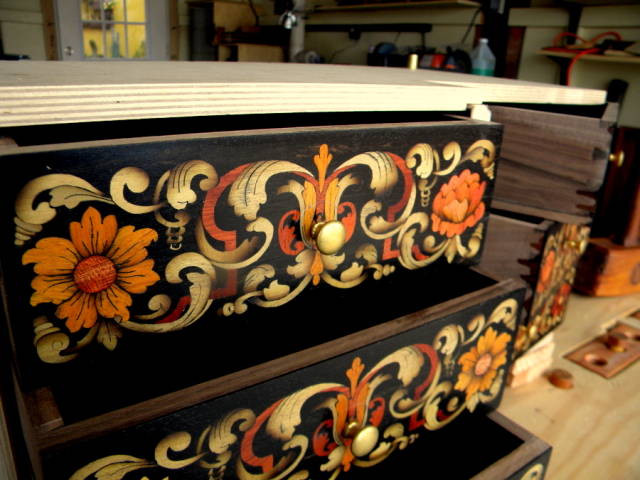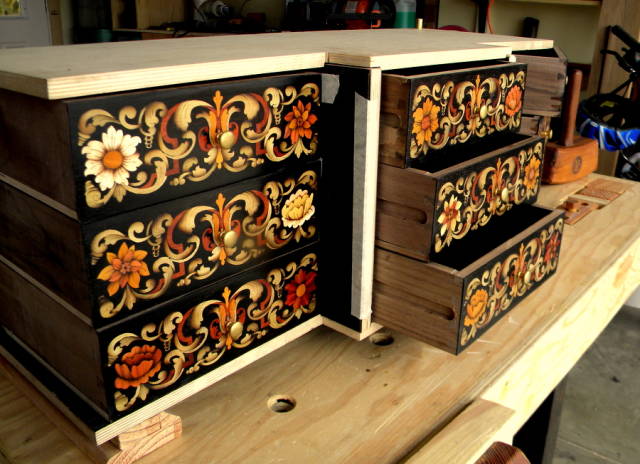 Applying the shellac
Thanks for looking in.
Paul
-- The early bird gets the worm but its the second mouse that gets the cheese.
Part 9: Just Pretty Pictures
View all parts of Marquetry Jewellery Box »