Sand Shading, my Favourite Technique
I have a lot of favourite techniques but for sheer "wow" effect it is hard for me to think of one that beats sand shading marquetry. My favourite way to do it is one piece at a time rather than the more common method of shading several pieces at once.
Here's my setup for sand shading one piece at a time. The marquetry has been preliminarily assembled on sticky shelf paper, a sheet of thin acrylic covers most of it, and the sand is hot. (~600 degrees F)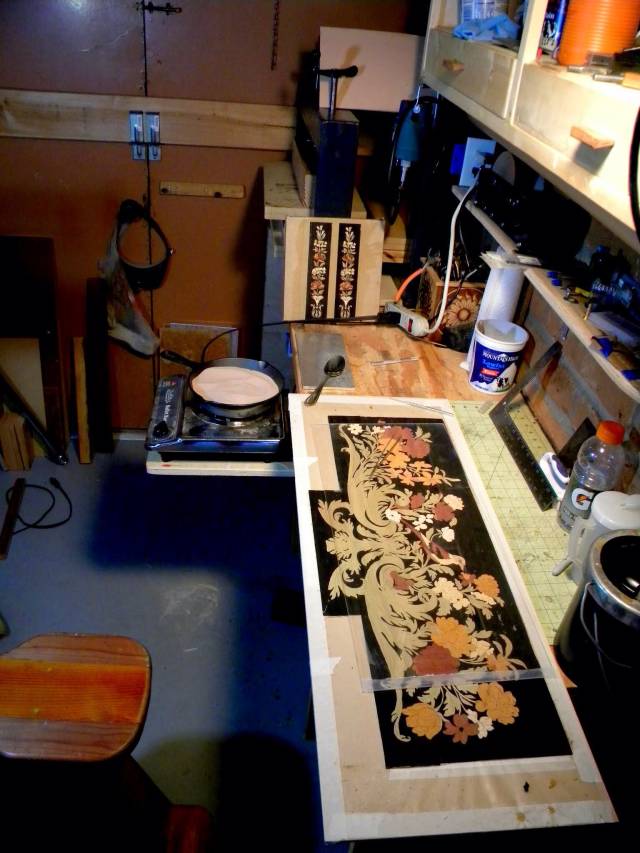 I remove one piece, shade it in a spoon of hot sand, and return it. Then I repeat a thousand times (give or take). I am still developing this way of doing things but it is working very well and I have complete control of how the picture grows as I am shading.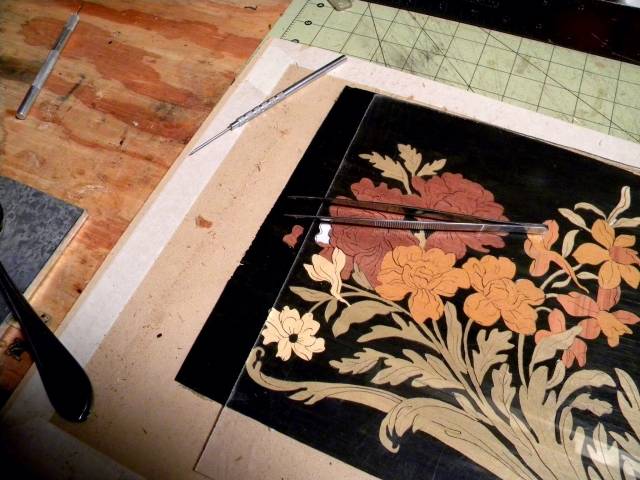 Here's an example. The curled edges here look flat so I shaded the outer edges a bit and now (second photo) it looks better. I ended up shading almost every piece and all of them seemed to add to the three dimensional effect.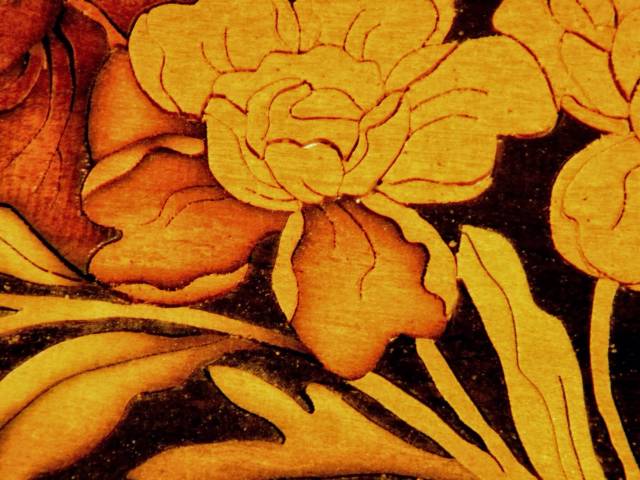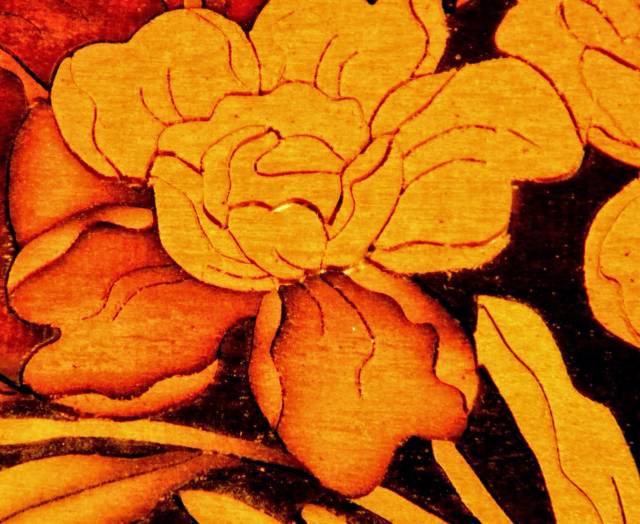 This is the end of day one, about 4 1/2 hours.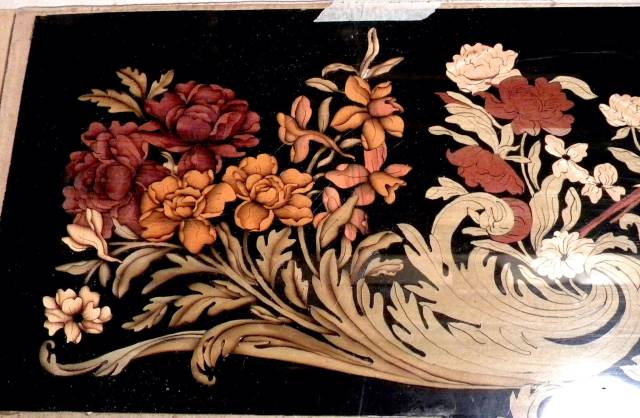 A detail at that stage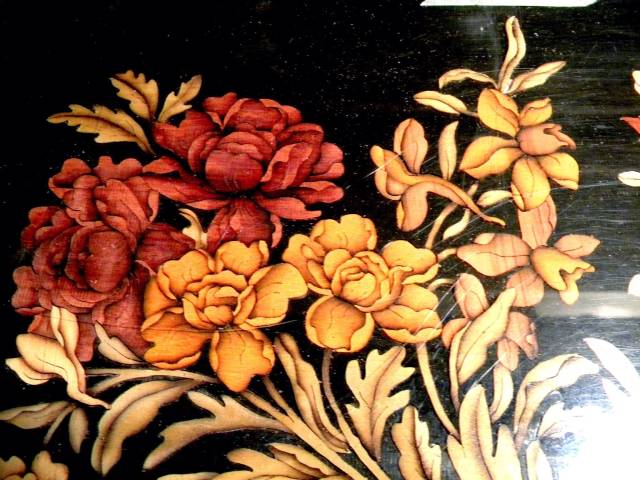 Day two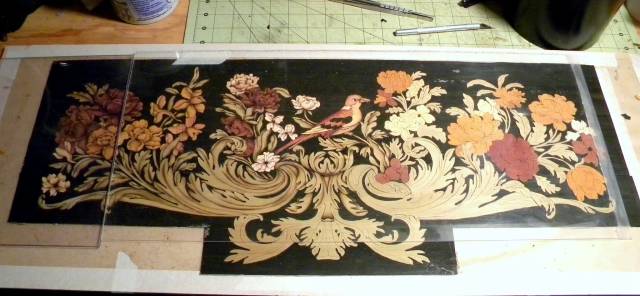 Day three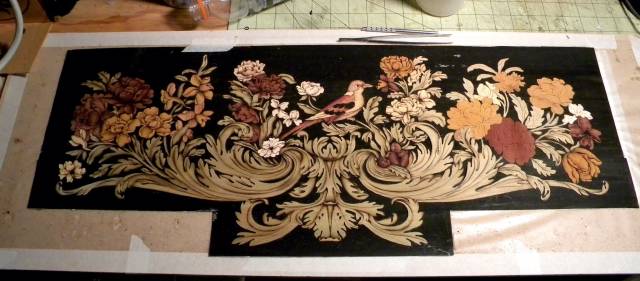 And day four, around twenty hours total shading time.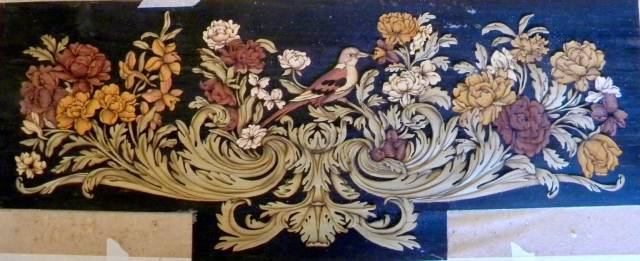 This is the same marquetry before shading. The transformation amazes me every time.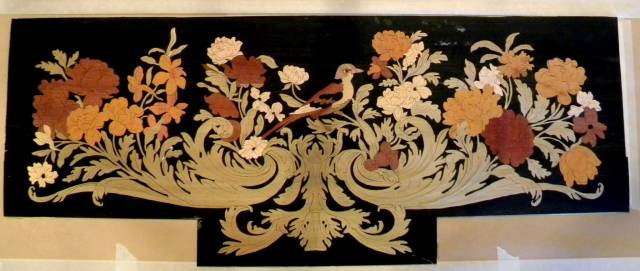 Thanks for looking in
Paul
-- The early bird gets the worm but its the second mouse that gets the cheese.