Marqutery School #2: School's Out, a Learning Experience (good)
Well, it's over. my first course in French marquetry, level one, ended yesterday and the consensus is that we all learned a lot. The students learned about French marquetry and I learned about teaching French marquetry.
Thank you Len, Kendra, and Phil. I could not have asked for better, more enthusiastic first students.
The topics covered were the making of grease paper and assembly of packets, cutting on the chevalets, assembly of motifs, filling with mastic and finally pressing to a substrate. Of course all this was done with hide glue.
We used both hot hide glue and liquid hide glue (Old Brown Glue) and pressed some pieces with cooled HHG and a hot caul. The three motifs were assembled one each, on French kraft paper, masking tape, and self adhesive shelf liner to give a broad experience. They were also cut in three different thicknesses (1/42", 1/28", and 1/16") of veneer to give the same diversity.
When they were tired of cutting we took a break and did some hammer veneering.
Enough talk, here are some pictures.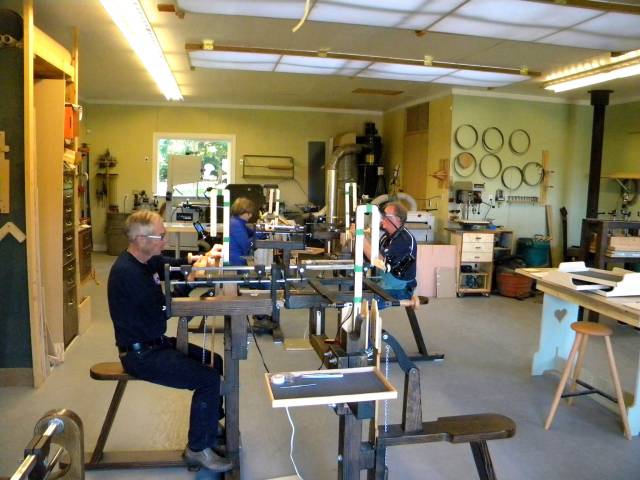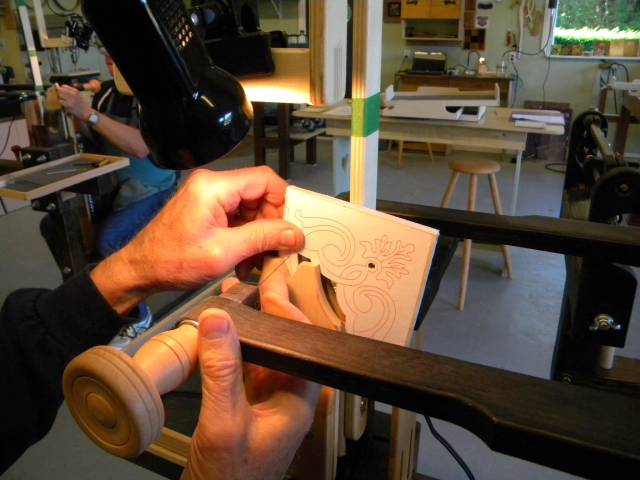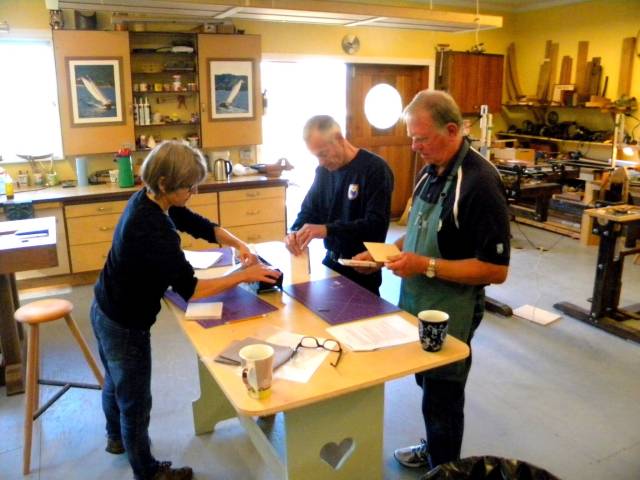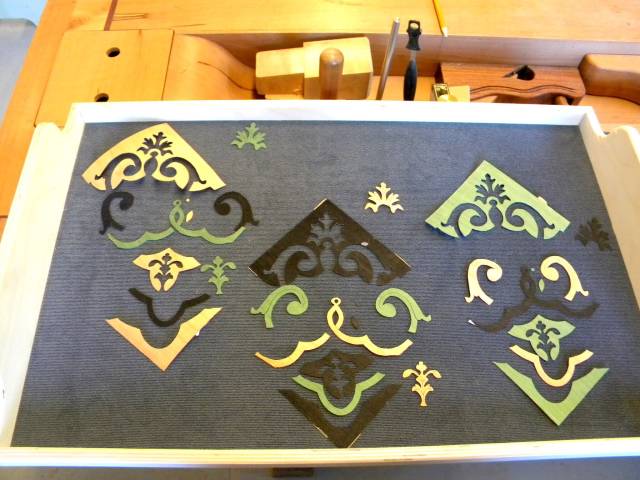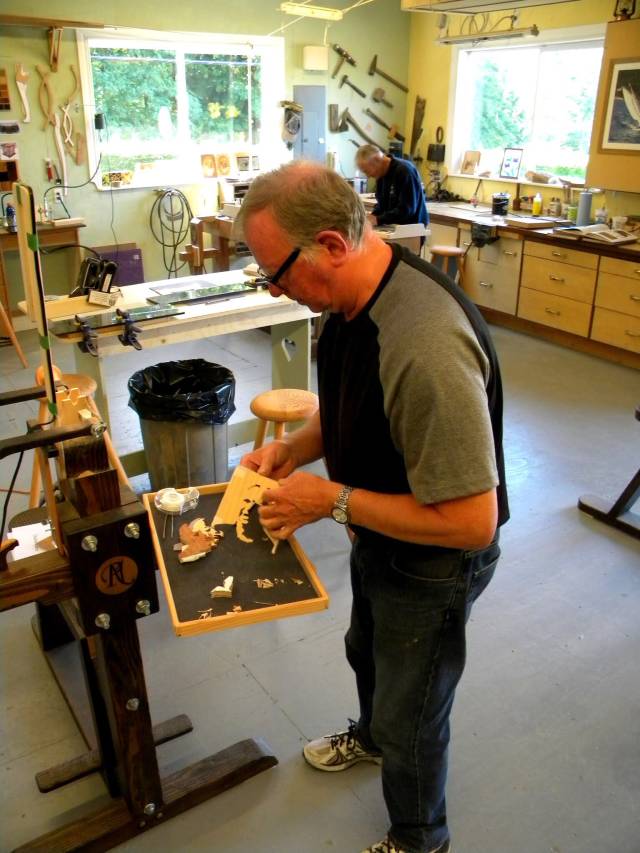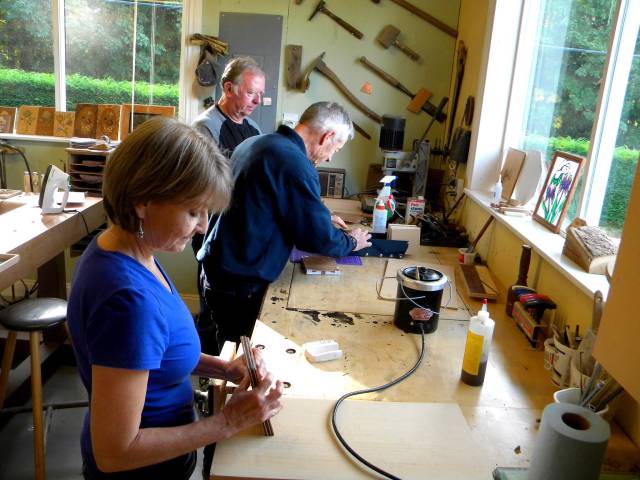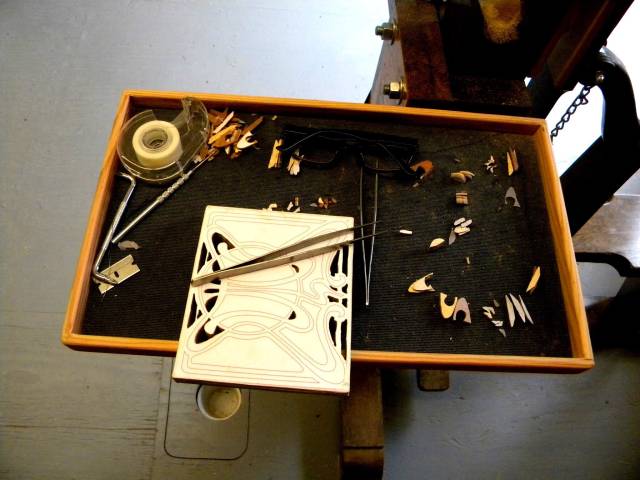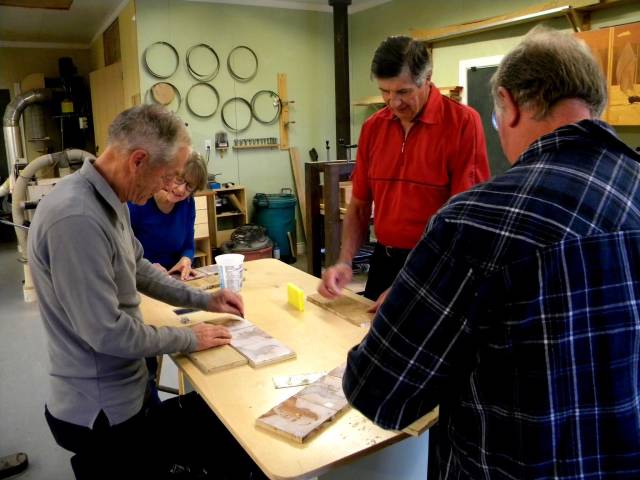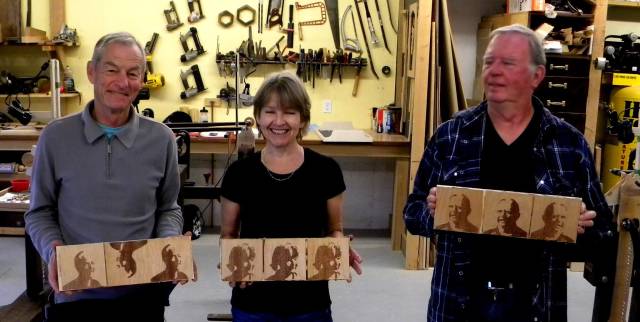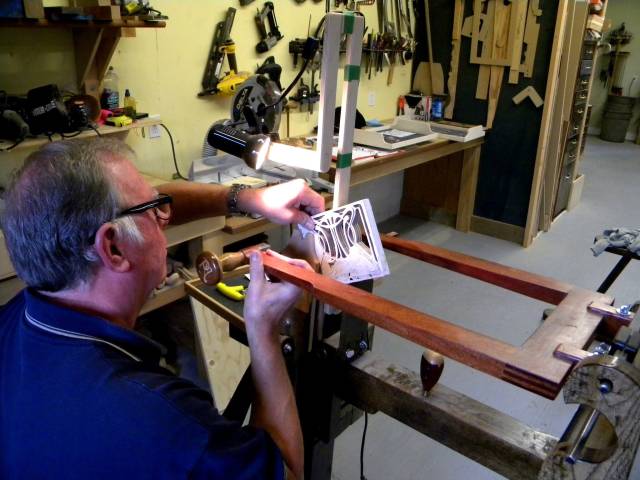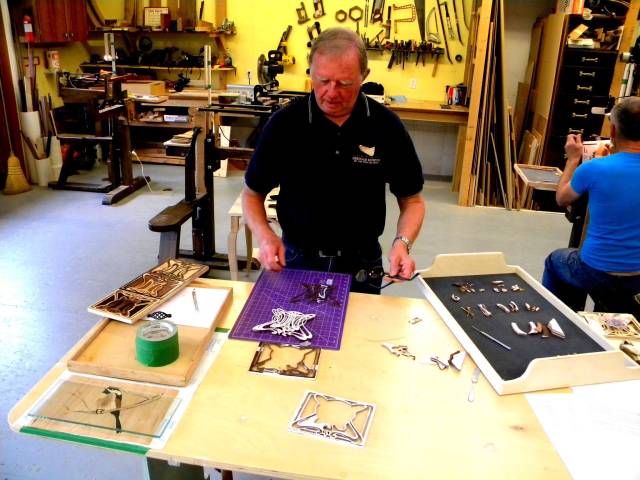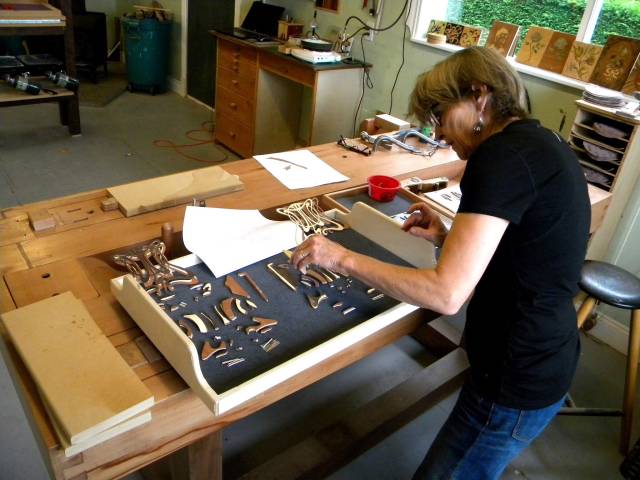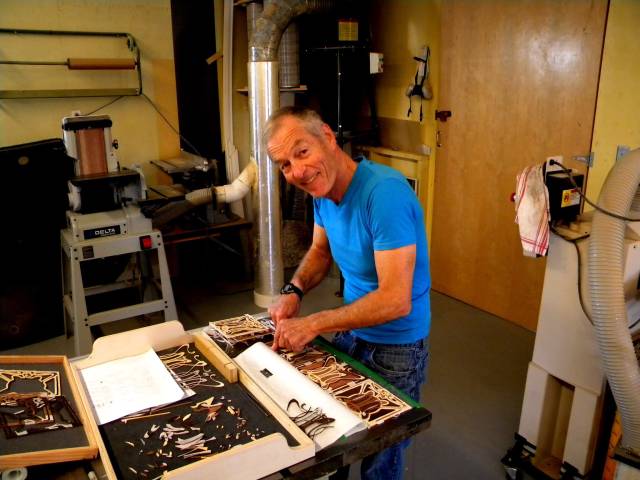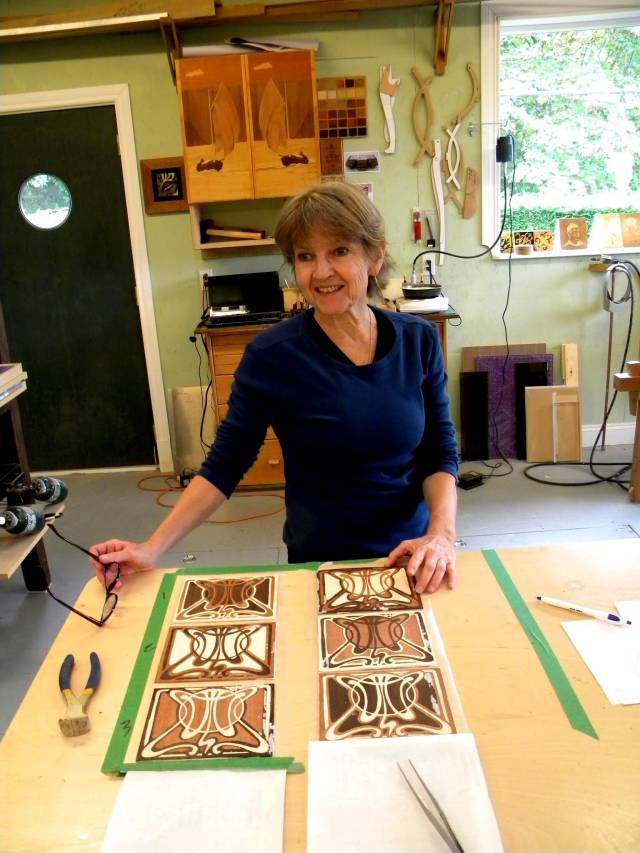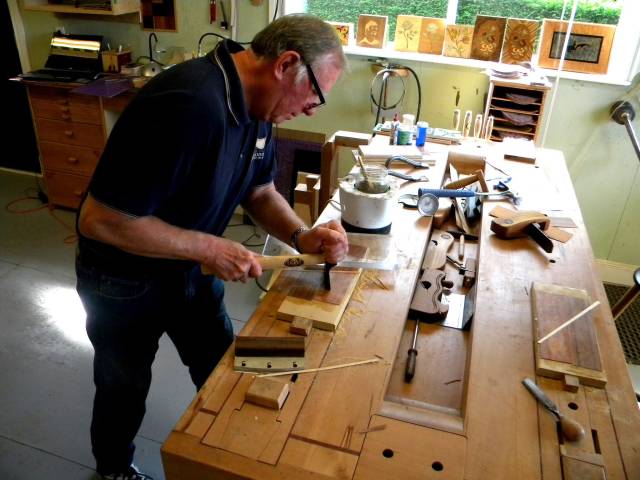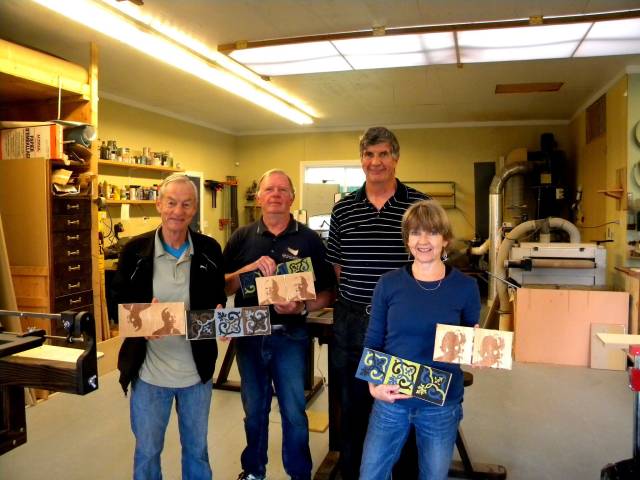 If that's not enough for you the whole album with captions is here.
I had a great time and can't wait to do it again in June. In the mean time it was nice to go up and break down the chevys this morning and get my old shop back.
Thanks for looking in.
Paul
-- The early bird gets the worm but its the second mouse that gets the cheese.
View all parts of Marqutery School »