WoodworkingWeb Interview: shipwright
This interview with shipwright is from October 2015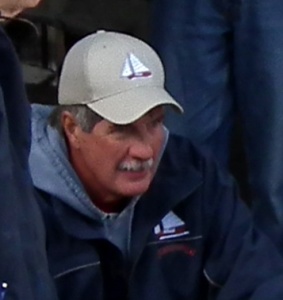 1. What is your "inspiration story" — where did your interest in woodworking all begin?
I can't say exactly when my interest began but it was quite early. This picture kind of tells the tale.
​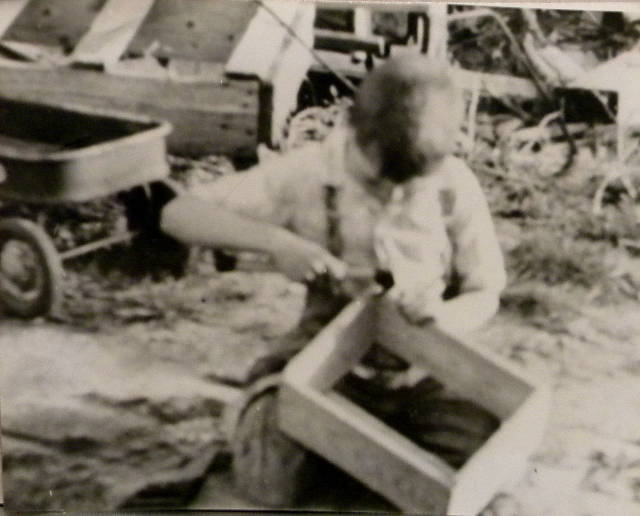 I've always made things and wood was just one of the materials I got into. In high school I took the drafting option and passed on woodworking. I guess i really got focused on wood was when I was about twenty-one and built my first boat, a 35' ferro-cement ketch. I completed the hull and realized I had no idea where to go from there so I went looking for a job in boatyards …… and got one.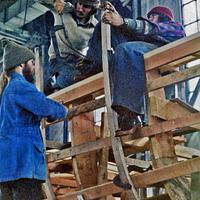 2. Who is your woodworking mentor and why?
This question is a nice segue from the last because the man who took me in and gave me my first "boatbuilding" job changed my life forever. I wanted to learn and he desperately needed skilled workers. As skilled wood boatbuilders were hard to come by he took it upon himself to teach me as much and as fast as I could learn …. and when I was younger I could learn pretty fast. That man's name was Frank Honour and despite an education that ended at around grade nine or ten, he was perhaps the most intelligent person I have ever met. He died many years ago but I will remember him fondly until I do.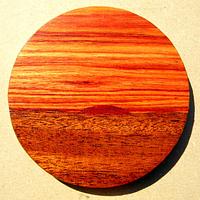 3. Power or hand tools? … and why
I use the tool that I think will best get the job done most of the time unless I'm doing a "hand tool project" for it's own sake. I don't see any inherent virtue in hand tool use and while I respect those who are hand tool purists, I don't think of them as better or more skilled craftsmen. I enjoy hand tools and use them when they are the better choice, but the same goes for power tools.
As for the "why", I guess that while many focus on the process, I was trained to focus on the product. When someone goes to sea in a boat that you built it matters little how it was built but it matters a great deal how well it was built.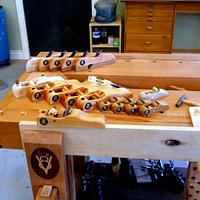 4. What is your dream project and when do you think you will tackle the challenge?
At my age (OK, 66) I don't feel like any more big projects and I am more than happy with that. If I were to pick a most important (to me) project that I have done it would likely be Smaug, the first large carvel planked boat that I built on my own. I guess I've accomplished my dream just being able to make a good living building things in wood.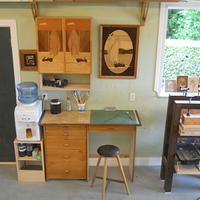 5. What is the greatest gift that this craft gives you?
Easy one …………. challenge!
It matters not how skilled or experienced you become, woodworking will always hold challenges to your creativity, skills, and patience. You just have to keep learning and challenging yourself with every new project.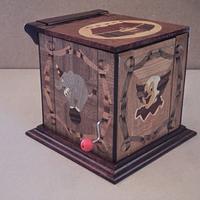 6. What are your "words of wisdom" that you want to pass on to others, especially to beginners?
I'm a little short on "wisdom" but I guess I would say that what matters most is that you grow and learn. Don't be afraid to fail and don't be afraid to succeed. It's not important what others think of your progress or your projects. It is about you enjoying what you are doing. Time is not a renewable resource and we don't get enough of it to spend it unwisely. Go out to the shop, challenge yourself, and enjoy your time.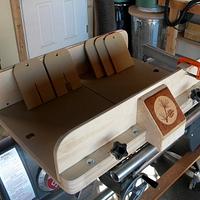 _(Thanks to shipwright for this interview .. the "behind the scenes" process has been fun – darned computers!!! haha) _
-- Toxins Out, Nature In - body/mind/spirit