Music
This is my most ambitious marquetry project to date. I built it a little over two years ago and it is now on display at a small gallery in Victoria, BC. It is no real style except my own but was an attempt to emulate the pieces from France's "golden age" a couple of hundred years ago when marqueteurs decorated every available surface on their creations. There are about 1500 individual pieces of veneer give or take a hundred and every (visible) surface has marquetry, even the stretchers.
All the marquetry is hand cut on my BC chevalet. The base wood is Western Maple and the top is Baltic Birch plywood. The finish is French polish. There are no fastenings other than hot hide glue.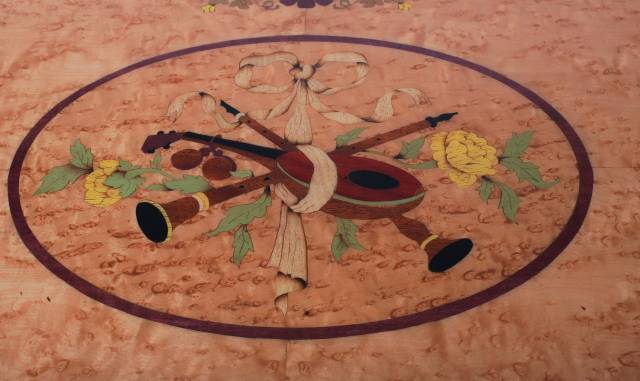 Thanks for looking
Paul
-- The early bird gets the worm but its the second mouse that gets the cheese.