Facets ..... The last of three
Facets is so named because it reminds me of a cut stone in a setting. It is a dodecahedron box withe a wooden hinge and again, hand dyed marquetry in "watercolor" style. The marquetry was done as in Cabinetree, in double bevel style on the scroll saw. This is the last piece I did that way before moving on to build my first chevalet.
The box is veneered with shop sawn Bubinga and Western Maple and the base is ebonized Garry Oak. The gold leaf accents are imitation stuff that applies very much like the real thing and works quite well.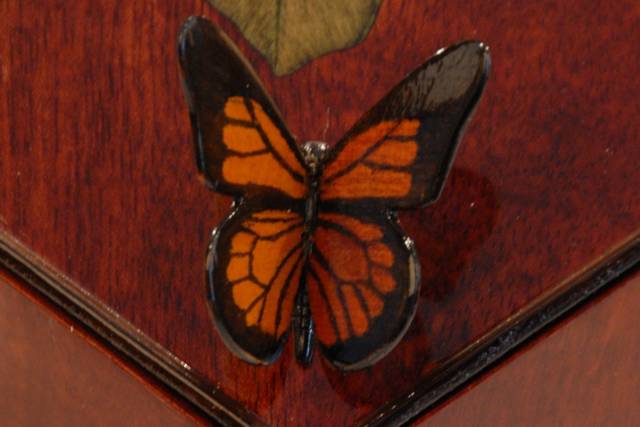 Thanks for looking,
Paul
-- The early bird gets the worm but its the second mouse that gets the cheese.