My Take on a Small Budget/Space Shop #3: What can you build in a small low budget shop?
All of the stationary stuff that I described in the last post cost around $1500 or less with a little shrewd horse trading and not really a lot of looking on CL. I said that my investment might be as high as $2500. The rest is all standard stuff like drills, sanders routers, grinder etc. and far too boring to go into. The main gist here is that you can do it with quality tools and still not spend a fortune. Maybe more importantly, it needn't take up a lot of space.
The ShopSmith comes with very good casters that lift and lower and it is very easy to move around . The SPT cart is on casters and of course so is the HF DC. I can set up in a minute or so and put things away just as easily. There is no feeling of "Oh I have to drag all that stuff out" at all.
As for the quality that you can achieve in this space on this budget, I'd say you'd be hard pressed to tell which of my projects were made here and which at the big shop at home. As an example I built my first chevalet here in this shop. Most of the "in action" pictures in the last segment of this blog were taken during this project.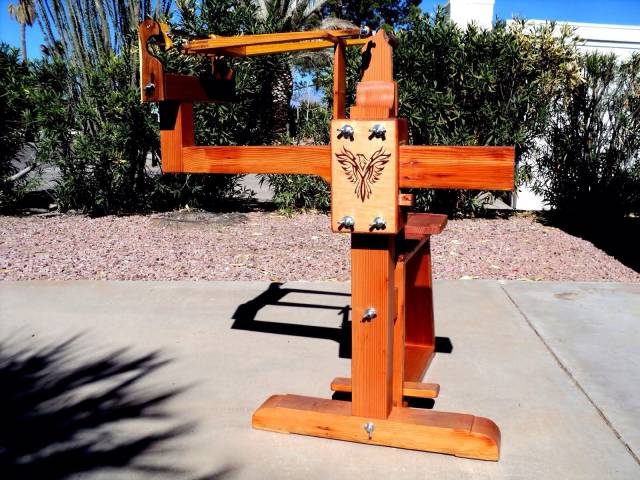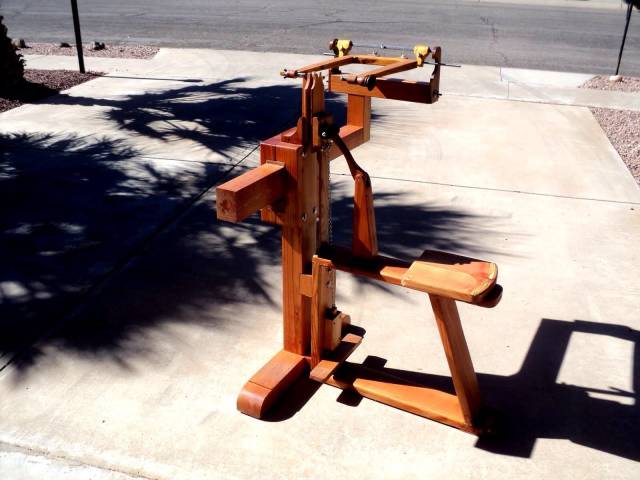 I've never been a believer in the high end tools. I have no problem with those who love them. They just aren't worth it to me. I think that the quality has to be in the hands of the craftsman and if it's there, he can produce fine results with less than fine tools. If it's not there, the finest tools money can buy won't improve his quality much at all. Why do I feel like I shouldn't have said that?
Anyway this is a wrap. I hope I have helped in some way to get some of you into better organization and better tools for your space and budget.
Thanks for looking in
Paul
-- The early bird gets the worm but its the second mouse that gets the cheese.
View all parts of My Take on a Small Budget/Space Shop »