Marquetry Jewellery Box #14: The promised pretty pictures
Last entry I had just started cutting the top marquetry. This is the most complex piece I have attempted and yes that was also the case when I cut the ends. This cutting and assembly took between 55 and 60 hours but it is done at last.
I now have all the marquetry cut for the jewellery box and all that remains is sand shading, pressing,
and assembly.
….. it doesn't sound too bad when you say it quickly. :-)
As promised, this entry has pretty pictures ( at least after endless cutting they are very pretty indeed to me)
First up the separating cuts to get pieces that will rotate inside the 18" saw frame.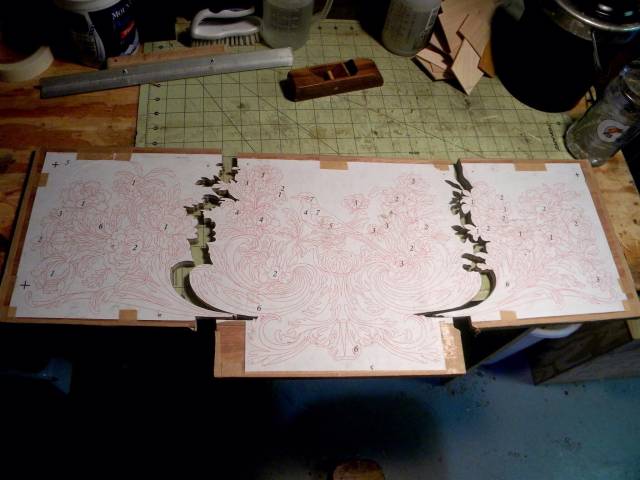 This time I assembled on clear shelf liner over a flipped copy of the pattern. Turns out to be a far superior method of keeping track of all the tiny pieces.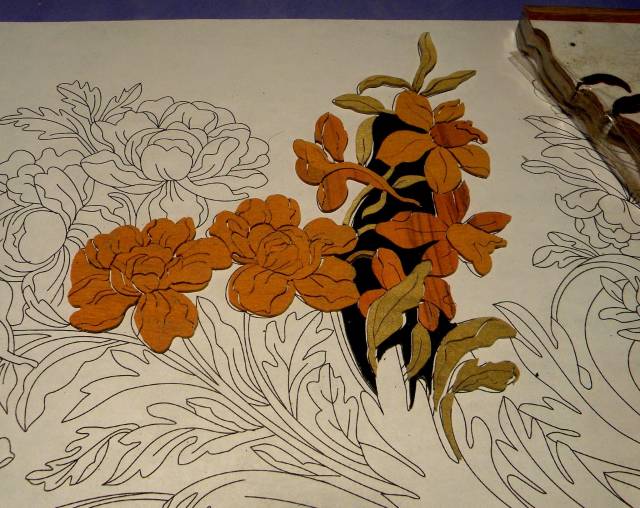 As the sections neared completion there were some very fragile bits of background to keep an eye on.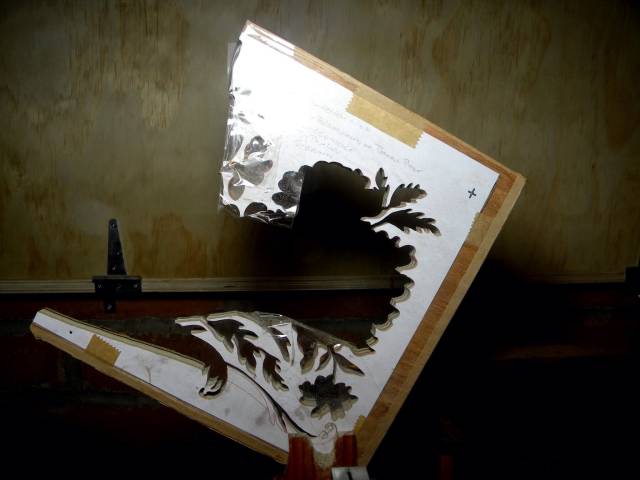 When the background is finally added the whole thing just pops.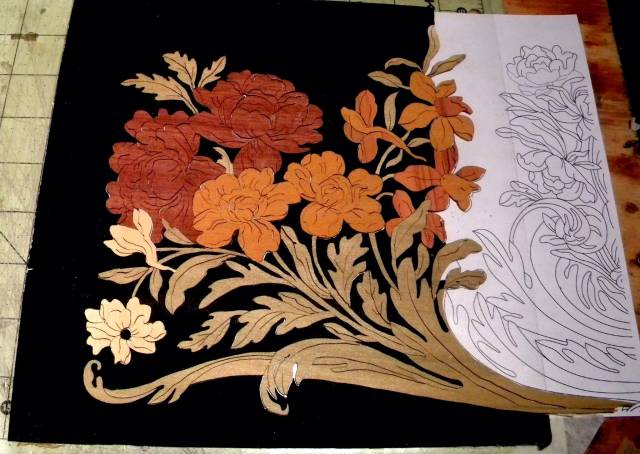 The fragile ground at the other end.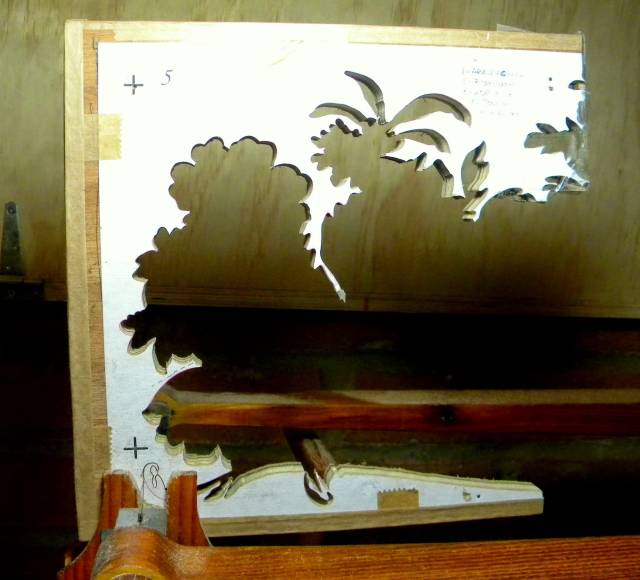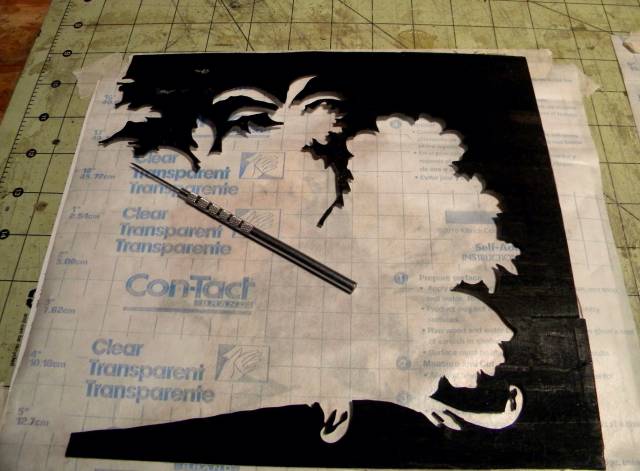 The two completed ends.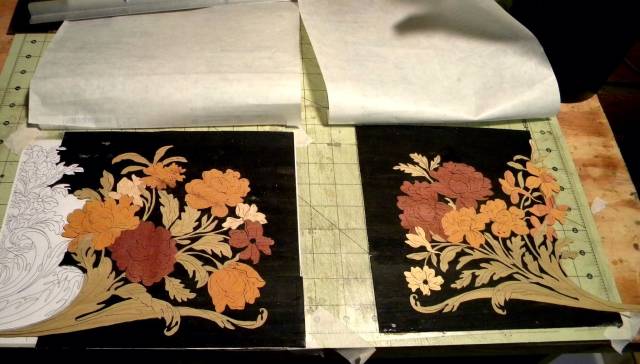 I cut the centre section in two so that I could work toward the top and bottom from the middle. The parts are held in alignment by two veneer nails at the top corners and two at the bottom corners.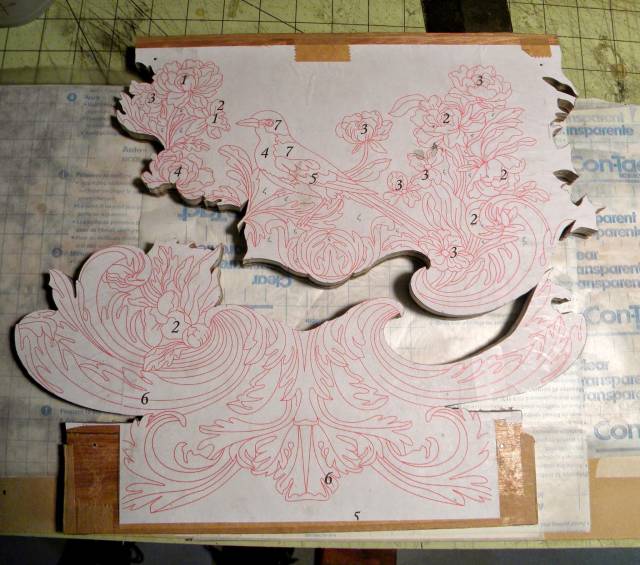 Then it was the home stretch.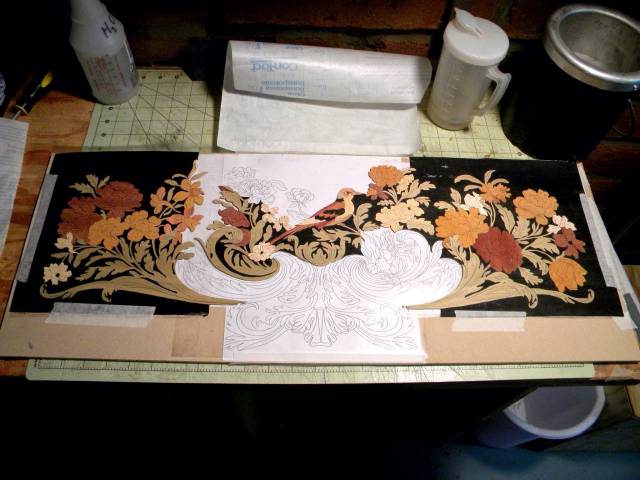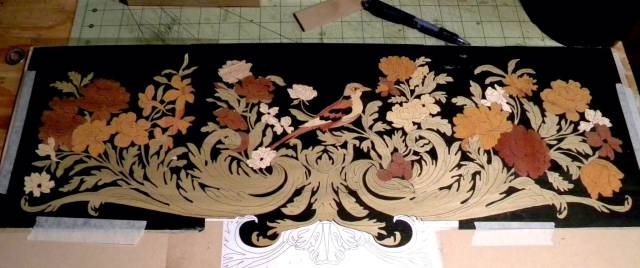 And at last ………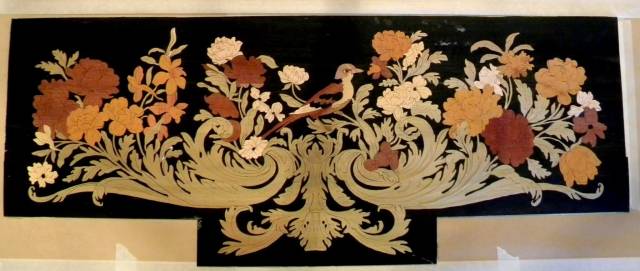 Thanks for looking in.
Paul
-- The early bird gets the worm but its the second mouse that gets the cheese.
View all parts of Marquetry Jewellery Box »